The centralized cryptocurrency exchange WhiteBIT was launched in 2018 and has its roots in Europe.
In this WhiteBIT review, we will delve into absolutely everything that you need to know about the crypto trading platform. We will cover trading features, usability, fees, security, customer support, and more. We have a lot to cover, so let's just get right into it.
Quick WhiteBIT Overview
WhiteBIT has its headquarters in Lithuania and is fully licensed in Europe and Asia.
With over $400 million in daily spot trading volume, WhiteBIT is one of the largest spot exchanges in the world. But also on the derivatives market, WhiteBIT consistently reaches a 24-hour volume of over $100 million, putting it in the middle range in terms of futures activities.
Traders can choose between 200 different cryptocurrencies and over 250 different trading pairs. With low fees, a simple yet effective interface, and live customer support, WhiteBIT seems like a good choice for day traders from all around the world.
If you are looking for a reliable exchange that is regulated and licensed with FIAT support, then WhiteBIT is for you. Especially for new traders that seek user-friendliness and security, WhiteBIT is an excellent choice.

Pros and Cons of WhiteBit
WhiteBIT Pros
Very user friendly
Regulated and licensed
Over 250 trading pairs
Low fees
FIAT withdrawals
FIAT Trading supported
FIAT purchases supported
Phone support
WhiteBIT Cons
Requires KYC verification
Slow, inexperienced live chat customer support
Trading on WhiteBIT
Spot trading
Trading on WhiteBIT spot Market is simple and straightforward. An easy-to-navigate user interface enables new beginners to easily navigate through the dashboard. You will be equipped with a chart supported by WhiteBIT directly, or alternatively by TradingView where you can add indicators to the charts. If you want to analyze the order book, you can do so on the right-hand side. The average spread on BTC is
With 0.1% trading fees on the spot market for both makers and takers, WhiteBIT charges fair rates. One important thing to note is that WhiteBIT offers trading fee discounts of up to 20% when you are holding the WhiteBIT token, which is the native cryptocurrency of the WhiteBIT exchange.
What we really like about WhiteBIT is the option to trade cryptos directly against FIAT. As of 2023, WhiteBIT offers trading pairs against EUR, USD, GBP, TRX, GEL, PLN, CZK, and more. This reduces risk as some stablecoins such as UST and USDC are not always equal to $1 and can lose in value. But be careful when you are trading cryptos against FIAT on WhiteBIT as the FIAT markets are not liquid at all and barely have any volume. This is only suitable for beginners with low trading volume.

Futures trading
With only 0.01% maker and 0.035% taker fees, WhiteBIT has some of the lowest derivatives trading fees in the whole crypto space. Traders on WhiteBIT can choose between 200+ contracts on the derivatives market with leverage of up to 20x. While 20x leverage is relatively low compared to the industry standard of 100x, we still think that this is more than enough.
Offering lower leverage might reduce gains for seasoned traders, but more importantly, it protects new traders. If you want to trade with higher leverage, you can check out our Rollbit futures trading review.
The interface on the futures market is well-designed and simple to navigate. One downside is just that you can't fully customize and resize it to your liking with a drag-and-drop feature.
Just like on the spot market, you get access to live charts powered by TradingView, an order book, the order history, and your order terminal where you can choose different order types and leverage.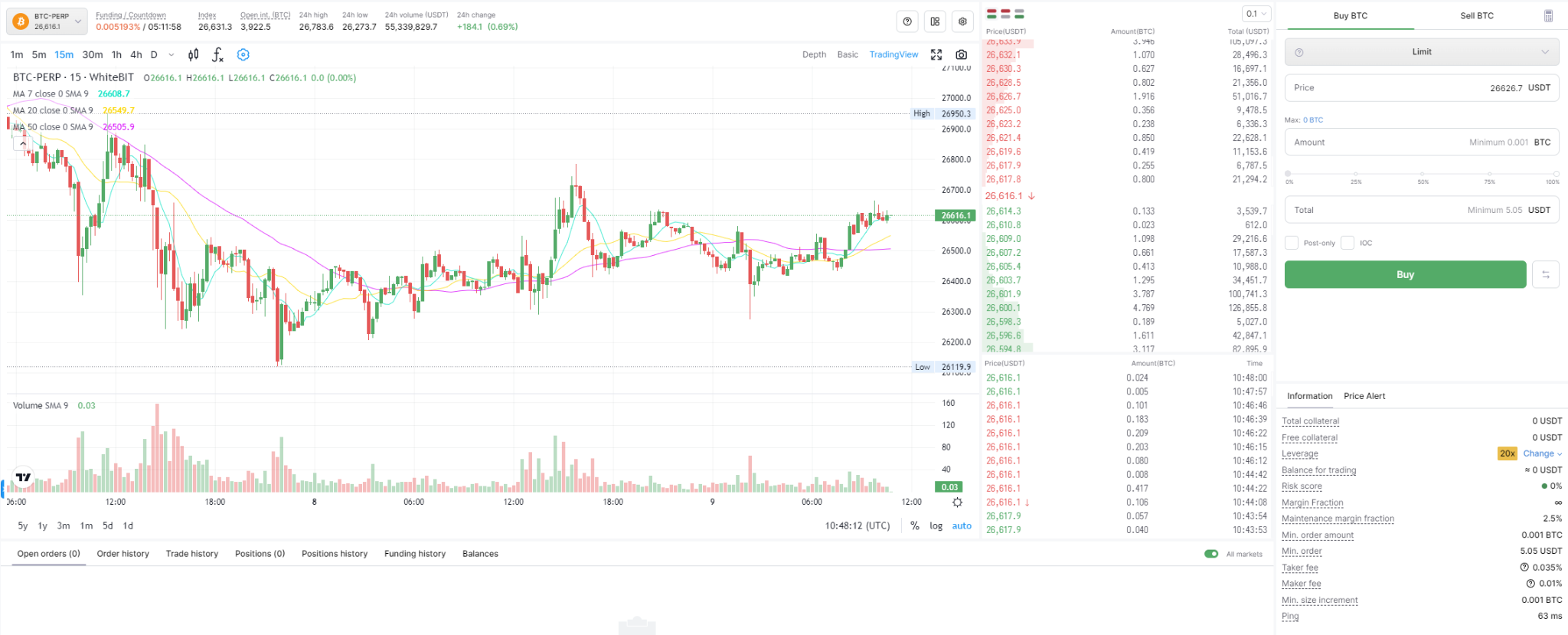 Quick Exchange
The Quick Exchange option is designed for absolute beginners that simply want to swap one cryptocurrency for another. The swaps happen instantly and there is no slippage as the price is agreed on upfront. The fees for Quick Exchanges are 0.1% which is equal to the spot trading fees. The interface for these swaps is super simple and easy to understand. That's why it is such a great feature for beginners that don't want to be confused by order books, histories, and different order types.

Fees on WhiteBIT
Trading fees
The spot trading fees on WhiteBIT start at 0.1% for makers and takers.

This is the industry standard and a fair rate. Based on your WBT holdings, which is the native token of WhiteBIT you can reduce your fees to as low as 0% maker and 0.01% taker fees which is incredible. However, this requires 3,000,000 WhitBIT tokens. WhiteBIT offers several tiers of WBT holdings to reduce the fees, the first tier starts at 400 WBT and reduces maker fees by 10% and taker fees by 5% which is still a great deal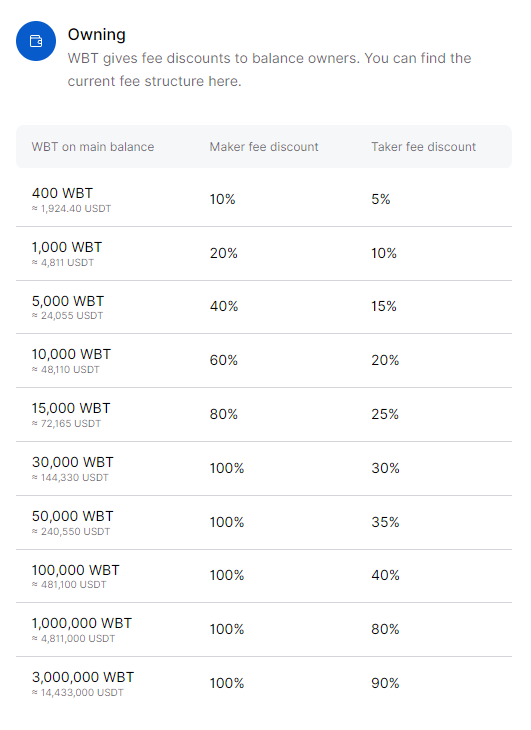 For futures traders, WhiteBIT is an excellent option due to the low trading fees of 0.01% maker and 0.035% taker fees. This rate is some of the lowest in the crypto space and even beats top players such as Binance. Unfortunately, we could not find any information about futures trading fee discounts based on 30-day trading volume or WBT holdings. Either way, WhiteBIT charges a fee rate that is more than fair.

Quick Exchange Fees on WhiteBIT are flat at 0.1%. They are treated exactly like spot fees and the same WhiteBIT token fee deduction rules apply.
Deposit Withdrawal Fees
Crypto deposits are free of charge. The crypto withdrawal fees on WhiteBIT are different for each crypto and network. So always make sure to check the rates out before sending. The fees can also vary based on the capacity. If a network capacity is occupied, the fees can be higher than usual. You can see all withdrawal fees here. One of the cheapest withdrawal options is USDT via the TRC20 network which costs $0.50 to $1.
FIAT deposits have a fee of 0.4% to 1.5% but vary based on the payment method and which FIAT currency you want to deposit.
Also for FIAT withdrawal fees, the costs are different for each FIAT currency and withdrawal method. For EUR, the cheapest option seems to be SEPA which is free of charge and requires a withdrawal value between 10€ to 100,000€.
For GBP withdrawals, the costs are 1.5%. We highly recommend you check the FIAT withdrawal fees for your local currency yourself.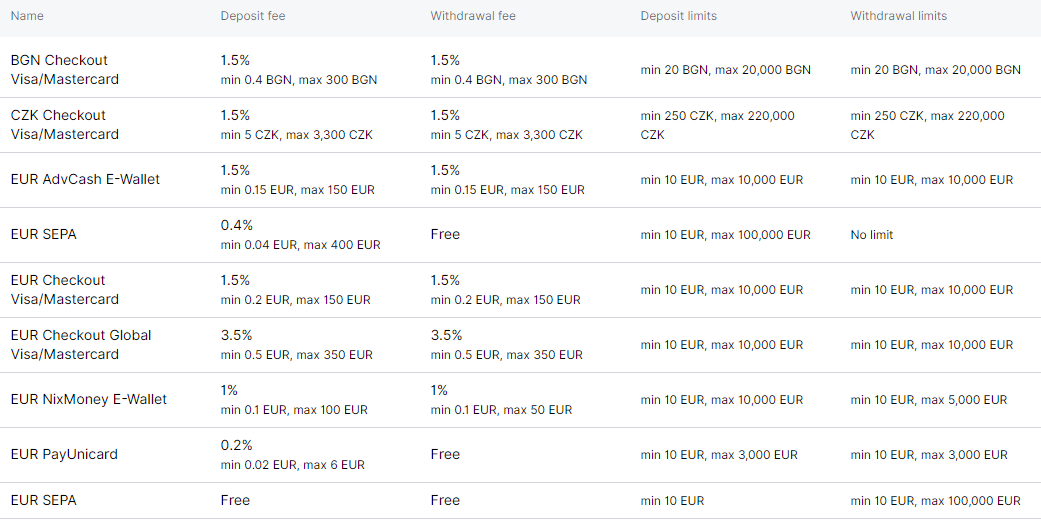 WhiteBIT Services Offered
FIAT onramps
If you don't own any cryptos yet, or you simply want to purchase more, you can easily do so on WhiteBIT. When clicking on Deposit, you can not just select Cryptos. If you search for FIAT currencies such as EUR, USD, or GBP, you get to select different payment methods such as Advcash, NixMoney, Visa/Mastercard, SEPA transfer, and Bank Transfer. The fees range from 0.4% to 1.5%, based on your currency and payment method. Note, that in order to deposit, withdraw and trade on WhiteBIT you must verify your identity first. After doing your KYC you can easily onramp your local currencies.
After your FIAT currency arrives in your WhiteBIT account, you can directly trade it for popular cryptos such as BTC, USDT, ETH, and more.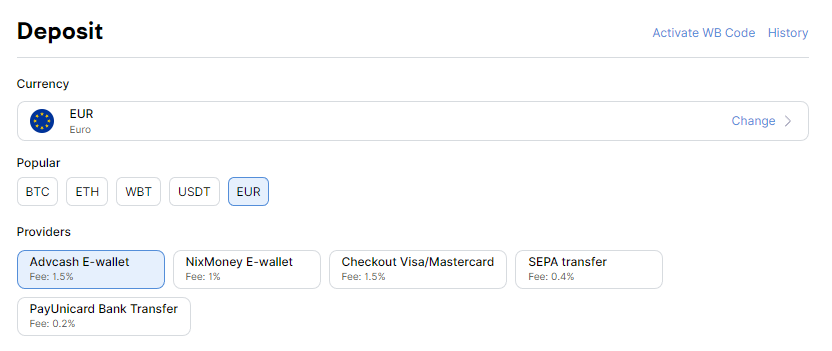 Earn Crypto
Whitebit offers two ways to let your money work for you and make some passive income on the side.
With WhiteBIT crypto lending, you can receive interest between 0.3%-24.85%. You basically give the platform a loan for a fixed period of time (10-360 days) and receive interest on it. The highest interest of 24.85% will be earned when lending USDT to WhiteBIT for 360 days. And the best thing about this? You can close the deal at any time as your funds will not be locked.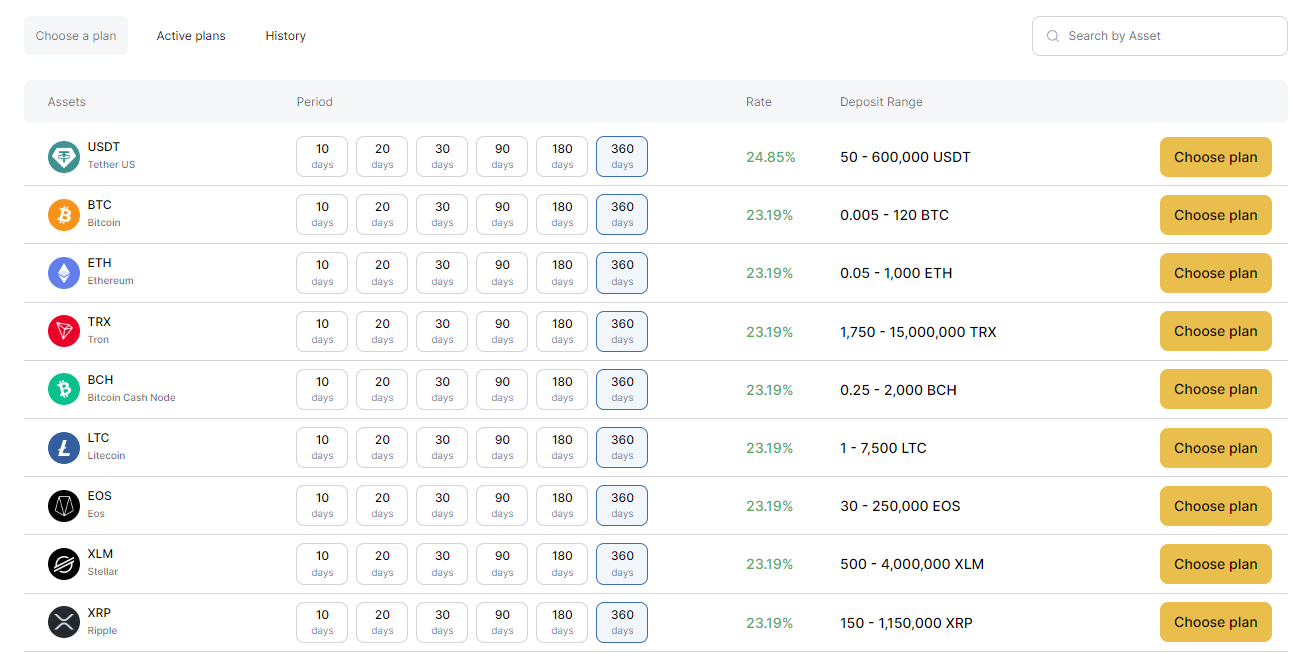 Aside from crypto lending, WhiteBIT is offering staking. As of writing this WhiteBIT review in June 2023, the staking program is not online yet, but it is advertised as "Coming Soon". We are looking forward to seeing the staking program once it's online and we will of course update you about it in this WhiteBIT review too!

Boost and WhiteBIT Token (WBT)
When holding the WhiteBIT token WBT, you can participate in the "Boost" section. We covered earlier that you can receive trading fee discounts based on your WBT holdings. These discounts can be activated by participating in the Boost and holding WBT. The more WBT you hold, the higher the rewards. Aside from fee discounts, you can receive increased referral commission rates of up to 50%.

Furthermore, you can receive free daily withdrawals up to a certain amount as well as up to free daily AML checks to see if a crypto wallet was involved in criminal activities. Holding WBT certainly comes with a lot of perks and it is a great deal for traders trying to get the most out of the WhiteBIT trading platform!
As of 2023, the WhiteBIT token has a market cap of $29,000,000 with a fully diluted value of $1.8 billion. That means that so far, only 16% of the WBT token has been mined and released.
The average daily trading volume is $9 million and most of this is traded on Huobi and WhiteBIT.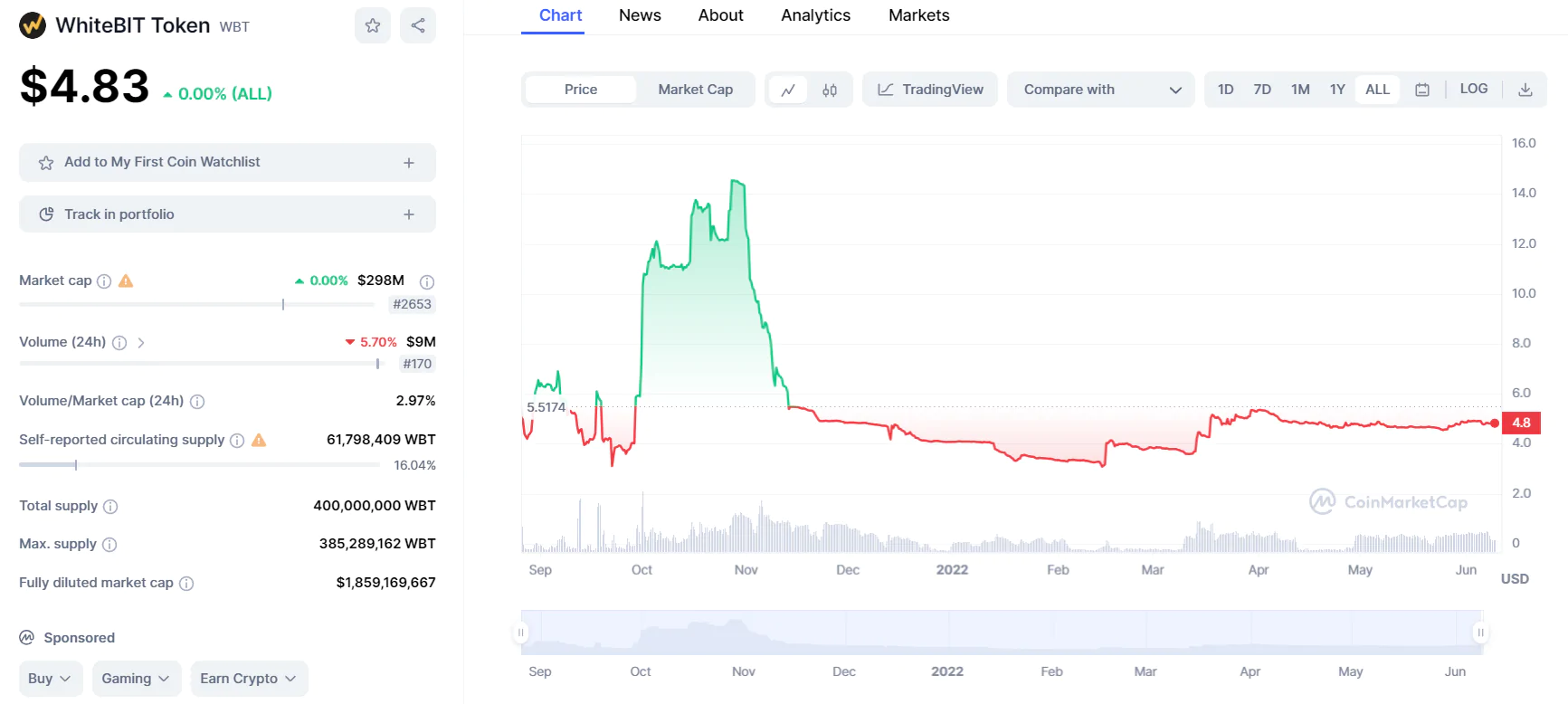 Mobile App
If you plan to trade from the get-go, WhiteBIT has you covered with a comprehensive mobile phone application for iOS (Apple) and Android devices. The app is well-designed and runs smoothly. It supports all important features such as trading, lending, deposits, withdrawals, and more. You can also access the live chat support directly from your phone.
While we did not encounter any issues on the mobile app, the reviews seem to be rather poor. With 500,000 downloads, 3,000 reviews, and a 2.8/5 star rating, the WhiteBIT app seems to have caused trouble for many users. We tested the app in June 2023 and couldn't find any reason for the low rating.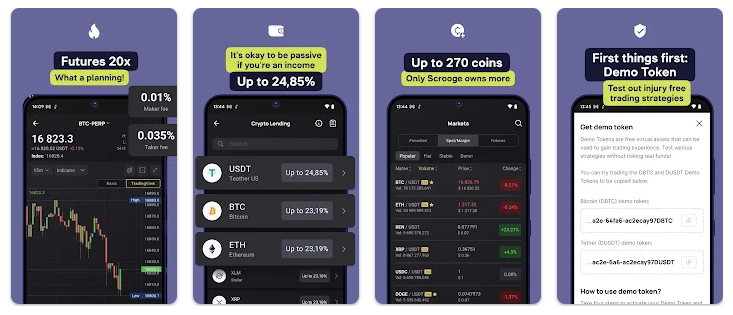 WhiteBIT Referral Program
If you want to invite friends, family members, or other traders to WhiteBIT, you can do so with the referral program. You will be provided with a unique referral code and invitation link. Whenever someone uses your link or code, you will receive a 40%-50% commission on their trading fees. Don't worry, your referred friends will not pay more. WhiteBIT simply shares their profit with you so it's a win-win situation!

WhiteBIT Customer Support
WhiteBIT offers comprehensive customer support via 24/7 live chat, telegram, email, and even phone. When testing the live chat, we figured out that the support is helpful but sometimes very slow.
Finding certain information and clarifications can take a while as the support is not schooled well enough. A simple question about fees could take 30 minutes to be solved after going back and forth. We hope to see some improvements with that. However, on a fair note: At the end of the support session, we always had our queries solved.
Lastly, WhiteBIT has a comprehensive Help Center where you can read frequently asked questions and read guides. What really stood out was the phone support which is available in Ukrainian, Turkish, Spanish, and English.
WhiteBIT Security
In terms of security, WhiteBIT seems to be taking customer protection very seriously. According to their website, 99% of all customer funds are stored in multi-sig cold storage. These are offline wallets that can not be accessed through the internet, making it near impossible to hack them. Furthermore, multi-sig wallets require signatures from multiple individuals to unlock them so that one single bad actor can not steal the funds. WhiteBIT is on rank 3 in the security section with an AAA security rating according to cer.live.

If you want to protect your WhiteBIT account with more than just a password, you can set up 2 Factor Authentication through Google Authenticator. Additionally, you can add an anti-phishing code which will be displayed in official WhiteBIT emails to you. If an alleged email from WhiteBIT does not have this code, you know that it is a fake email.
Conclusion
If you are looking for a reliable, regulated, and licensed crypto exchange in Europe and Asia, then WhiteBIT is a great choice for you. With some of the lowest fees, a comprehensive spot and futures market, and a wide range of supported assets, trading on WhiteBIT comes with many opportunities. The interface is kept simple and effective with user-friendliness in mind.
Especially for beginners, WhiteBIT is a great choice. As an advanced trader with a lot of trading volume, you might have liquidity issues as WhiteBIT is not the largest exchange and does not have the best market makers, but beginners and small traders will certainly have a great time trading on WhiteBIT! If you want to learn more about crypto exchanges, check out our list of the top 10 crypto exchanges for day trading.
FAQ
Is WhiteBIT safe?
Yes, WhiteBIT is a safe and secure crypto exchange. The platform is regulated and licensed in Europe and Asia. Customer funds are stored in multisig cold wallets.
Can I use WhiteBIT in the US?
No, users from the United States can not use WhiteBITs service.
Does WhiteBIT require KYC?
Yes, WhiteBIT requires KYC verification. You can verify your identity with personal information such as ID, Passport, and driver's license.
What are WhiteBIT fees?
Spot fees are 0.1% for makers and takers. The futures trading fees are 0.01% maker and 0.035% taker. WhiteBIT has some of the lowest fees in the crypto space.
Is WhiteBIT beginner friendly?
Yes, WhiteBIT is very beginner friendly. However, advanced users might miss some features and also miss liquidity.