Mycelium is an online Bitcoin (BTC) wallet established in 2008, making it one of the first players in the market. Given its history as a BTC wallet pioneer, Mycelium has successfully held onto its top position while adjusting constantly to meet the changing demands of BTC users.
Mycelium Wallet has a user-friendly interface that makes it simple for its users. With mobile devices, users can effortlessly access, store, transfer, and receive BTC. Additionally, it prioritizes security with remarkable features, such as a thorough backup option, securing users' BTC holdings.
Since Mycelium is an open-source wallet, it promotes a quick connection to the BTC network, increasing its effectiveness. Additionally, it is easily compatible with various wallets, offering versatility and support for user preferences.
Mycelium Wallet Pros and Cons
Pros
No exposure to centralized exchanges: Mycelium wallet offers investors a unique advantage by providing zero exposure to centralized exchanges. This emphasizes complete ownership and control over users' cryptocurrency holdings.
Control over assets: Mycelium follows the principle of "not your coins, not your keys." Mycelium serves as an intermediary between users and the blockchain since users always retain absolute control over their assets. Their ownership and authority over their assets are never compromised, ensuring they maintain full control and security over their cryptocurrency holdings.
Hardware storage compatible: Mycelium wallet seamlessly integrates with hardware storage options such as Ledger and Trezor. A hardware wallet might not be essential for newcomers to the cryptocurrency space who are taking their first steps. However, as your crypto portfolio expands over time, hardware wallets are the most secure method for storing currencies and keeping them away from cryptocurrency exchanges until they are ready for trading activities.
Has a record of safety and security: As a company, Mycelium has a history that predates even the inception of Bitcoin itself. With a track record of success and an impressive tenure, Mycelium stands out, surpassing many of its competitors in the cryptocurrency space.
Top-notch security: The wallet's strong emphasis on security is a significant advantage, as it places full responsibility for protecting private keys and coin storage in the hands of the user without any intermediaries.
Cons
No Desktop version: Mycelium provides a mobile version of its app. Those seeking a desktop option will not find one here. The Mycelium Wallet app works only for iOS and Android platforms. If you prefer using a desktop for handling advanced features and navigating the interface, this mobile-only app might not be the ideal choice for your needs.
Poor customer support: Mycelium does not provide 24/7 customer service, Also, there is no chat option available. However, users can reach customer support via email. It's worth noting that Mycelium's website offers limited information for those wanting to get up to speed with the platform and its features.
No staking or reward earning: Mycelium does not allow users to stake assets. Consequently, you cannot earn interest on assets with the Mycelium wallet.
Mycelium Wallet Features
Mycelium stands out for its exceptional security, offering users an open-source code wallet. The wallet prioritizes privacy as it does not require user identification or collect any personal information.
With Mycelium, users can easily send and receive digital assets directly from the wallet and transfer assets into cold storage for enhanced security. Android users can use the in-app trading feature through Mycelium's Local Trader. This decentralized exchange is integrated into the wallet, enabling users to trade directly with counterparties, providing a streamlined and direct trading experience.
Mycelium wallet users' privacy and anonymity in transactions is a top priority. While they do not log users' IP addresses, they actively encourage using the Socks Proxy feature and an app called Orbot. The wallet connects to backend servers through the Tor network with these tools. This way, you can access all wallet services anonymously.
Mycelium Wallet Fees
You can download and use Mycelium Wallet for free. There are no hidden fees associated with using the wallet or holding funds in it. However, when users send funds from one wallet address to another, transaction fees are imposed by the Bitcoin network. These fees vary based on the congestion levels of the network at the time of the transaction. Higher congestion comes with higher fees. Transaction charges typically range from $0.25 to $8, depending on the network's congestion.
Mycelium Wallet has no subscription fees or payment limits. However, the amounts of withdrawals and deposits on the platform are subject to certain limitations. Being aware of these fees and limits is essential for users to make informed decisions about their cryptocurrency transactions when uding the Mycelium Wallet.
Mycelium Wallet-Supported Cryptocurrencies
MyCelium Wallet's initial emphasis was only on supporting Bitcoin. It now supports more digital assets, including Ethereum (ETH), USD Coin (USDC), Binance USD (BUSD), Huobi Token (HT), and others.
Although Mycelium now supports a wider variety of assets, it's important to remember that if you intend to hold a diverse portfolio of different digital assets, you may need to use other wallet options like Coinbase and MEW (MyEtherWallet) to meet your needs.
Mycelium Wallet Ease of Use
Although Mycelium has a user-friendly design, it also has several complicated functions that might be difficult for beginners to understand. Users of the Mycelium wallet can run up to five separate kinds of accounts created particularly for Bitcoin transactions. These different accounts let users manage their Bitcoin holdings per their own demands and preferences. These accounts include:
Hierarchical Deterministic (HD) Wallet: With this kind, wallets create all the next BTC addresses consecutively using a "master seed." Users may more easily secure their assets by executing a single backup.
Bit ID (open protocol) Account: This account type uses an open protocol for safe authentication, offering a more reliable substitute for the more common and potentially risky password-based authentication.
Single Address Account: Also known as the "Old school" account type, it allows for storing large quantities of BTC safely. Users must remove the private key from their device and import it back when necessary to access and utilize the monies.
"Watch Only" Account: A "Watch Only" account enables the wallet to keep track of BTC outputs without access to the accompanying private key, enhancing security by avoiding unwanted transactions.
Hardware Account: For customers who prioritize security and isolation from internet risks, the hardware account type offers an additional layer of protection for offline hardware devices.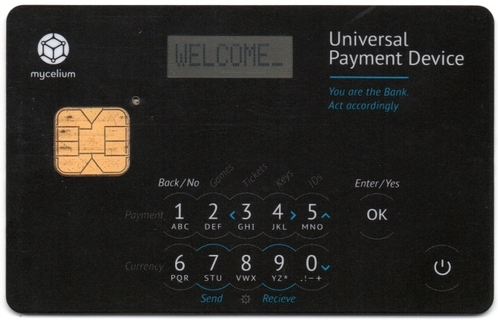 Mycelium Wallet Customer Support
The customer support staff at Mycelium consistently warns users that any social media account claiming to be affiliated with the company is a fraud since they do not use social media networks. If you face any issues, the only reliable way to get help is to email them at support@mycelium.com. Although the staff tries to reply to emails within 24 hours, there have been concerns concerning response times.
Conclusion
Mycelium should be one of the top three options when ranking the top crypto wallets. Its extensive array of cutting-edge features backs its outstanding reputation. Mycelium helps investors protect their assets by emphasizing the "not your keys, not your coins" attitude, protecting them from recent scandals in the cryptocurrency business.
Sadly, Mycelium might not be the best choice for newbies. Also, in comparison to other wallets, the wallet does not provide much in the way of customer service. On the other hand, experienced cryptocurrency investors would find Mycelium to be a pleasant and reasonable option.