Trading cryptocurrencies on leverage has become a popular trend in recent years, with several cryptocurrency exchanges offering high leverage trading options. While some exchanges such as Binance offer only up to 125 x leverage on Bitcoin and other Crypto futures, Rollbit has taken the game to a new level by offering 1000x leverage crypto trading on a range of different cryptocurrencies. This high leverage trading platform has quickly become the most sought-after platform for traders looking to maximize their gains.
The best part about Rollbit is that it does not require any Know Your Customer (KYC) verification or lengthy registration processes. You can start trading in as little as a couple of minutes, without having to go through any complicated formalities. In this guide, we will show you how to trade Bitcoin with 1000x leverage on Rollbit, and help you understand the benefits of using high leverage in cryptocurrency trading.
Trade with 1000x Leverage on Rollbit
Rollbit is a popular cryptocurrency gaming and trading platform that allows customers to trade Bitcoin and other cryptocurrencies with 1000x leverage. The platform is easy to use, and traders can start trading in as little as a couple of minutes. Here is a step-by-step guide on how to trade Bitcoin with 1000x leverage on Rollbit
Create an account on Rollbit:

To start trading Bitcoin with 1000x leverage on Rollbit, you need to create an account on the platform.

Fund Your Account:

Fund your Rollbit account with the cryptocurrency you wish to trade. You can deposit crypto into your account and start trading in a matter of minutes.

Select Crypto Futures:

On the left side of the board, you will see a menu. Select Crypto Futures from the drop-down menu.

Choose Your Cryptocurrency:

From the list of available cryptocurrencies, select the cryptocurrency you wish to trade.

Choose the leverage:

Once you have funded your account, you can select the leverage you want to use when trading.

On Rollbit, you have the option of choosing a leverage of 1x to 1000x.
Place a trade:

You can now place a trade on Rollbit by selecting the cryptocurrency you want to trade (e.g. Bitcoin), the direction you think the price will move (up or down), and the amount you want to trade.

Monitor your trade:

Once you have placed a trade, you need to monitor its performance and adjust your position if necessary. On Rollbit, you can track your trade's progress in real-time and make changes if needed.
Advantages of 1000x Leverage Trading on Rollbit
Trading crypto futures on Rollbit has its ups and downs, but let's focus on the ups first. There are several perks to trading crypto futures on Rollbit that can make it an attractive option for you.
High Leverage: The most obvious advantage of using Rollbit is the high leverage trading options. Rollbit offers leverage up to 1000x, which is pretty wild. This means you can trade with way more money than you actually have in your account. If you're right about where the market is headed, this can lead to big profits. But be careful, because high leverage also means high risk.
Best HFT: If you are a high frequency trader, Rollbit crypto futures trading is perfect for you. You can instantly enter and exit positions with low fees and no spread and slippage.
No KYC Verification: Rollbit does not require any Know Your Customer (KYC) verification, making it an attractive option for traders who do not want to go through lengthy verification processes.
Easy to Use: Rollbit's trading platform is user-friendly and easy to use, making it the best option for beginners.
Low Fees: The best thing about Rollbits 1000x leverage trading feature is that you enjoy the lowest trading fees and costs. Other crypto exchanges charge a lot higher tradingfees for high leverage trading.
No Spread: Unlike traditional exchanges, Rollbit does not have a spread. That means you get the cheapest possible price with a single click.
High Position Size: Rollbit offers an extremely high position size which most traditional crypto exchanges do not offer.
No Fees on Losses: When you are liquidated on traditional exchanges such as Binance or MEXC, you also pay a liquidation fee. This fee is often hidden and not disclosed properly. The liquidation fee is also a reason why your positions usually get liquidated before the actual liquidation price is reached. Rollbit does not charge liquidation fees and we consider Rollbits liquidation engine to be very fair.
Trading Bitcoin and other cryptocurrencies at high leverage is becoming increasingly popular in the industry. With platforms like Rollbit offering up to 1000x leverage, traders are able to magnify their gains and potentially earn significant profits. But before diving into high leverage trading, it's important to understand the risks involved and the basics of how it works.
Fees on Rollbit Crypto Futures
Rollbit started its crypto futures trading without charging any fees. However, many traders abused this system to trade without any costs. Now, Rollbit has implemented two different fee structures. The best thing about Rollbits fees is the fact that there are no fees for losing trades!
Traders can choose between dynamic and fixed fees. The fixed fees are at 0.04% for opening and closing positions (yet again, this only applies to wins, not losses). There are no maker or taker fees. When comparing the fixed trading fee option on Rollbit to other exchanges, we noticed that Rollbit has some of the lowest fees trading fees in the crypto space.
The second fee option is a dynamic fee. This fee is getting more expensive based on how profitable your trade is, but the best thing is that there are yet again no fees for losses. Simply put: The more % your trade is in profit, the higher your fee, the more % your trade is at a loss, the lower your fee.
Overall, we recommend going with the fixed fee which is 0.04% for opening a trade, 0% for closing a losing trade, and 0.04% for taking profits. What we also love about Rollbits futures trading is that they have integrated an ROI calculator that also takes into account your fees.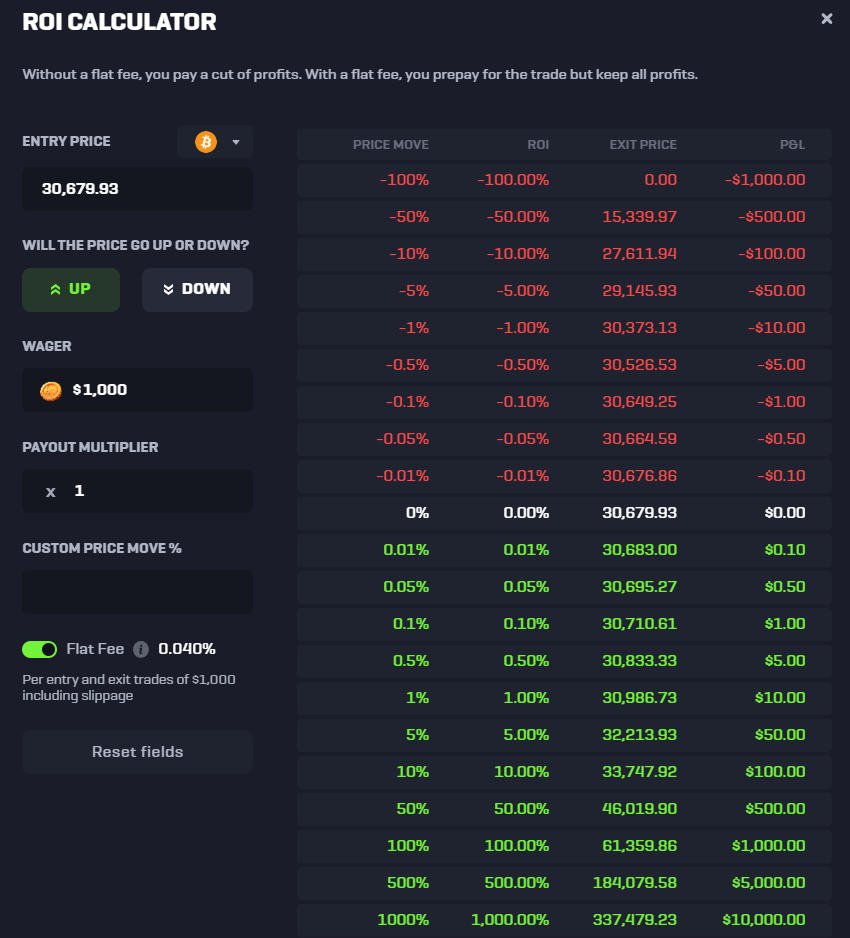 Available Coins On Rollbit
As of 2023, Rollbit supports all major cryptocurrencies, such as: BTC, ETH, LTC, BNB, XRP, LINK, SOL, ADA, TRX, DOT, MATIC, APT, FTM, ZEC and ARB.
Aside from serious projects, Rollbit also supports 1000x leverage trading for meme coins, including: DOGE, SHIB, APE, PEPE, FLOKI
Lastly, Rollbit is supporting the "Rollercoaster" coin. This is a tricky one as it is not an actual traded asset. The price is not impacted by buyers and sellers but driven by an algorithm, mimicking market movements. The moves are completely random and technical analysis does not apply to it.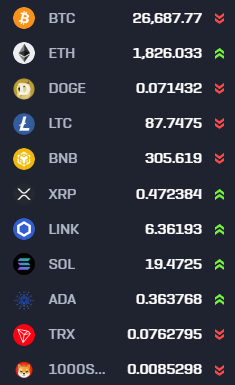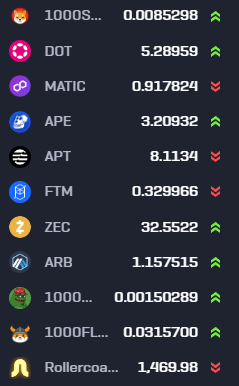 Managing Your Positions
One of the key aspects of high-leverage crypto futures trading on Rollbit is managing your positions. You can set profits and stop losses to limit your potential losses or use the "Auto" button to automate your trades.
However, it's important to keep in mind that even with stop losses in place, there is still a significant risk involved in high-leverage trading. It's recommended to only use a portion of your trading capital for high-leverage trades and to thoroughly research and understand the market before entering any positions.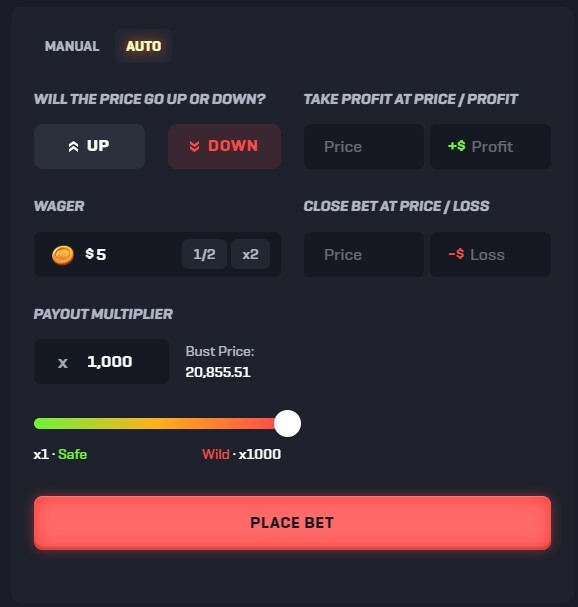 Understanding High Leverage Trading
It is important to understand the concept of leverage in cryptocurrency trading. Leverage is essentially a loan that a trader takes from a broker to increase their buying power. This means that with leverage, traders can trade larger positions than they would be able to with their own capital. In other words, leverage allows traders to amplify their profits, or losses, depending on the market movements.
The most common form of leverage in cryptocurrency trading is margin and leverage trading, where traders borrow funds from a broker to trade large positions than they would be able to with their own capital. In this type of trading, the trader is required to put up a portion of the trade value as collateral. The amount of leverage a trader can use is expressed as a ratio, such as 2x, 5x, or in this case, 1000x.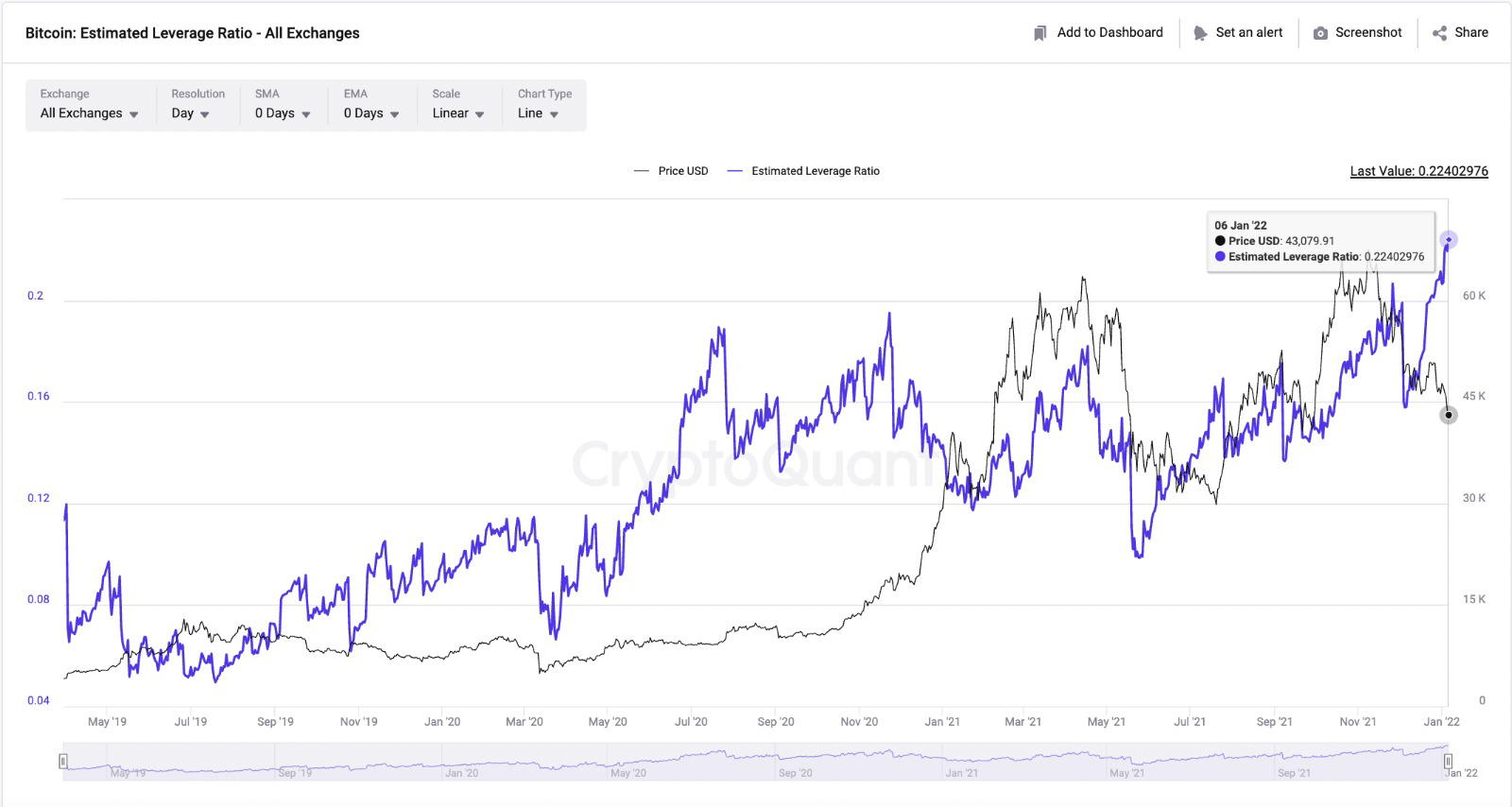 High leverage trading allows traders to open large positions with a relatively small amount of capital. In other words, it's a way to multiply the potential profits, but also the potential losses. The higher the leverage, the greater the risk and reward. For example, if you have $100 and open a position with 1000x leverage, you will be trading with $100,000. This means that a small price movement in the market can result in significant profits or losses.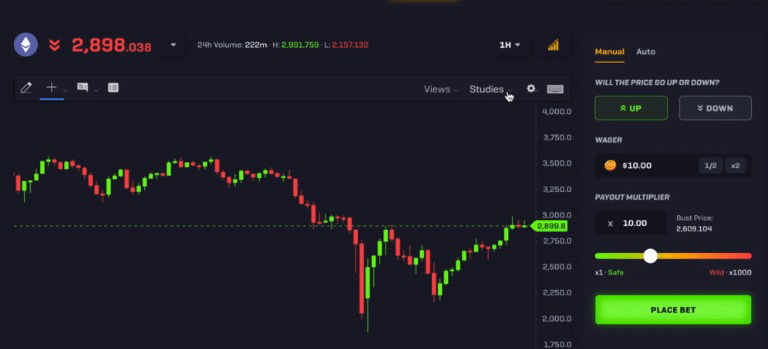 Liquidation Risk
Now let's talk about the downside of trading high leverage crypto futures on Rollbit: The risk of liquidation.
This is a big one. If your trade falls below a certain level, Rollbit will automatically close your positions to prevent further losses. The problem is, with high leverage ratios, the market can move against you pretty fast. This can result in your entire account balance being wiped out in no time, leaving you with nothing.
If you open a position with 1000x leverage, the market only has to move 0.1% against you to liquidate your position.
Disclaimer: You can never lose more money than what you trade with, so you can not go negative.
It's important to keep the liquidation risk in mind when trading crypto futures on Rollbit. To minimize this risk, you need to have a solid understanding of market dynamics and use risk management techniques, such as setting stop loss orders.
Conclusion
In conclusion, there are definitely a lot of perks to trading crypto futures on Rollbit, like low fees and high leverage of 1000x without any spreads. But it's important to keep the liquidation risk in mind and use caution and effective risk management techniques to minimize it. Trading with high leverage can be fun at times, but it does not sound sustainable in the long run. We would not recommend using 1000x leverage crypto trading as a newbie. It is best to practice first with low position size first and never go all in. Trading with 1000x is extremely dangerous and your capital is at risk.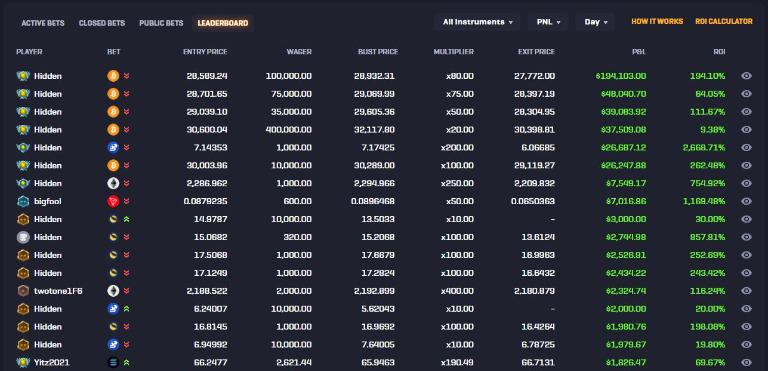 FAQ
How much leverage does Rollbit offer?
Rollbit offers up to 1000x leverage on the crypto futures platform. You can trade 30 different cryptos, including BTC, ETH, SOL, DOGE, PEPE and more, with high leverage.
What are Rollbits Crypto Futures Fees?
Rollbit offers a fixed fee which is 0.04% for opening trades and taking profits. Fees are not applied to losing trades which makes Rollbit one of the best options for low fee, high leverage crypto trading!
Does Rollbit require KYC?
No, Rollbit does not require KYC verification. You can trade crypto futures and play games without KYC.
Can I use Rollbit with VPN?
Yes, Rollbit can be accessed via VPN. Simply change your location with a VPN and visit the Rollbit page.