LEDGER NANO X: The most secure wallet in the cryptocurrency industry?
Investing in cryptocurrencies would also mean having a secure wallet to store them. There are many wallets out there, and you just have to pick one that suits you. Crypto wallets are necessary for purchasing, trading, and selling cryptocurrencies. Traders require them to securely store cryptocurrency as well as to protect and validate transaction data. Custom crypto wallets, whether hardware or software, also known as hot and cold crypto storage, provide traders with more personalized solutions than crypto exchanges. In this article, we will look at one of the most well-known wallets, the Ledger Nano X.
The Ledger Nano X wallet is a Bluetooth-enabled cryptocurrency hardware wallet created by Ledger, a French company, and had mass production in 2019. Its primary applications include:
• Storing private keys that allow access to coins;
• growing crypto; and
• managing NFTs entirely offline, which are safely kept and secure there.
You can secure all your digital assets in one compact piece of hardware. In addition, the Ledger Live application allows you to manage, invest, and grow your cryptocurrency at any time and from any location. Buy, exchange, and trade cryptocurrency easily, safely, and intelligently. When you start using one, it becomes manageable.
Although this device is easy to use, it still provides excellent security in an offline wallet. Because you are not purchasing a physical item such as coins or bills when you purchase digital currency, all will be kept in a USB-type device wallet. This hardware wallet provider makes every Ledger Nano product popular in the cryptocurrency community. It is being able to send and receive an ample amount of crypto assets and tokens.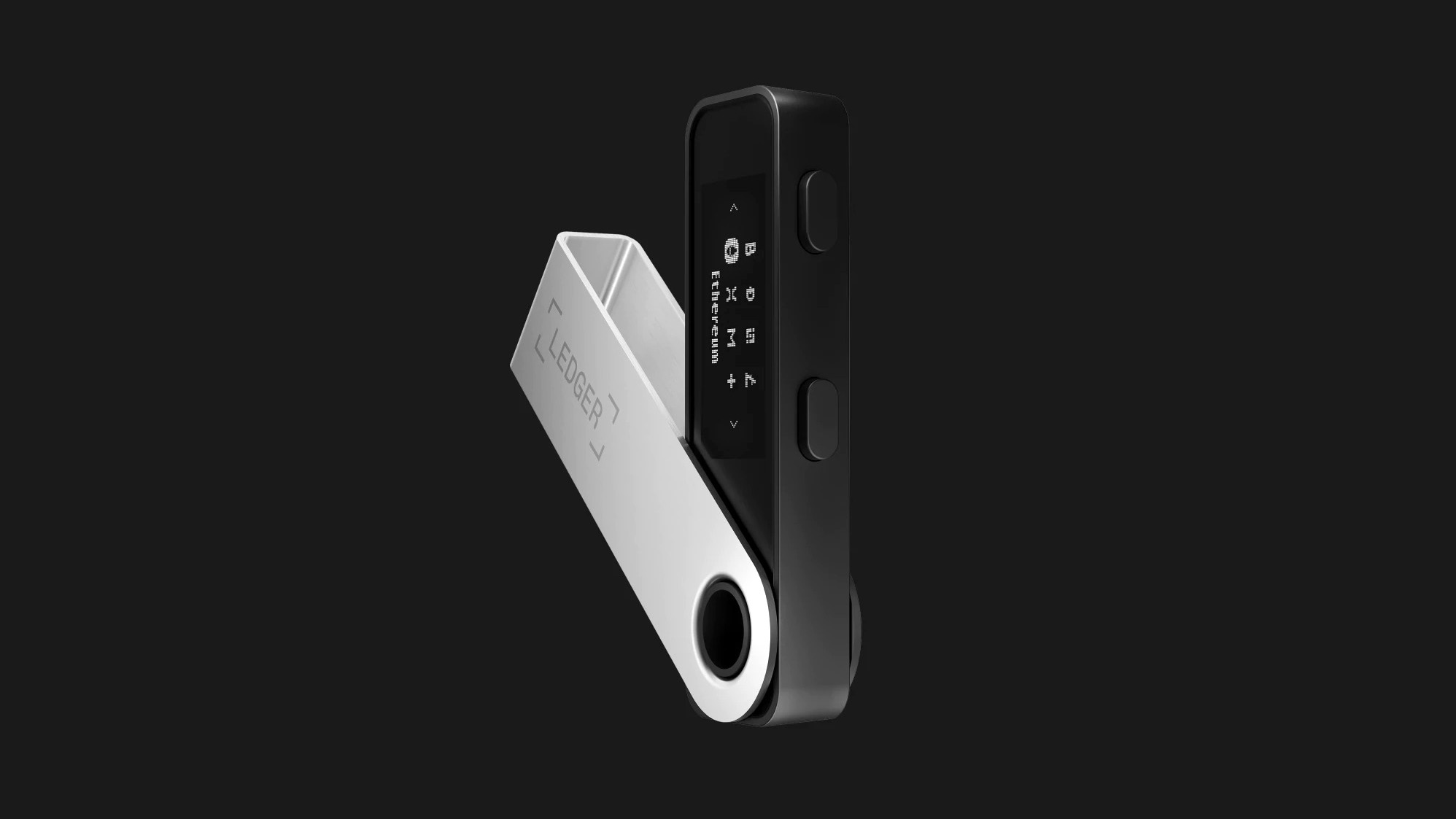 This hardware wallet supports and is compatible with thousands of non-fungible tokens (NFTs), which includes those popular cryptocurrencies that keep coins such as Ethereum (ETH), Bitcoin (BTC), Dogecoin (DOGE), Stellar (XLM), LINK Chainlink (LINK), Litecoin (LTC), Ripple (XRP), Cardano (ADA), Polkadot (DOT) and many more.
The user-friendliness of the Ledger Nano X is ideal for new and experienced crypto investors as well as active traders. It outperforms other hardware wallets on the market today. The increased coin capacity, Bluetooth connectivity, and the use of the Ledger Live app to track crypto asset management make it very interesting. To compare, Nano X is twice as much as Nano S, priced at $119, while the other similar wallet is priced at $59, making it a better choice for any crypto holders to purchase one.
Moreover, when purchasing this USB hardware wallet, you must set it up first by following Ledger Live features interactive set-up instructions.
Steps in how to set up this wallet:
• Open the app, connect the Ledger Nano X to your computer using the supplied USB cable, and configure it as a new device;
• Next, choose an 8-digit PIN code that will unlock your device, as this offers an optimal level of security; and
• Lastly, the app will display a unique 24-word recovery phrase word by word on the Ledger Nano X screen. This recovery phrase is the only backup of your private keys. It will be displayed only once, so you better secure it in your notes or a paper. Anyone with access to your recovery phrase has the potential to take your valuable assets.
It is basically like opening an application and setting it up in your mobile or computer device like any other wallet. However, this one is unique, as you can use it offline through Bluetooth connectivity. Way safer to store and track your assets.
The Nano X provides greater security against online theft and fraud than any other crypto wallet. Furthermore, users retain control over their private keys, whereas popular exchanges like Coinbase manage their keys for you. The only wallets in the crypto industry that use a Secure Element chip are those made by Ledger's hardware wallets. It protects you and your private keys from laser attacks, electromagnetic interference, and power outages. As a result, your private keys are secure regardless of who has access to your device.
Considering all the uses and benefits of this wallet, such as its version of Bluetooth connection, a larger screen and buttons that make the device easier to use, and more internal storage space that enables you to install up to 100 different cryptocurrency wallets without constantly deleting software, Ledger Nano X wallet is well worth the purchase in the cryptocurrency industry. It is now trusted by over 4 million users worldwide and is called one of the best Bitcoin wallets. Remember that when you first use it, power on the device, enter the generated pin code, and there will be 24 words as a recovery phrase. In today's market, Nano X is a better choice for someone who holds crypto assets without the worries of an internet connection and token hackers.