Cryptocurrency trading has taken the world by storm, and Australia is no exception. With over 1 million Australians owning cryptocurrencies, the quest to find the best crypto exchange in the country has become increasingly important.
But how do you navigate the vast sea of exchanges, distinguish legitimate platforms from scams, and find the one that suits your needs?
We have invested countless hours in diligent research, testing numerous exchanges, to present you with the top crypto platforms in Australia.
In this blog post, we will guide you through the process of choosing the right exchange for you, considering factors such as security, user experience, fees, and available cryptocurrencies.
Remember, everyone's needs are different, so it's essential to test multiple exchanges and explore various sign-up offers. By diversifying where you store your cryptocurrency, you can minimize the risk of losing your assets.
Join us as we embark on this exciting journey to uncover the best crypto exchanges in Australia, ensuring you have a solid foundation for your cryptocurrency endeavors.
Best Crypto Exchanges in Australia
1. Bitget
If you're a frequent trader in search of an exceptional cryptocurrency exchange in Australia, look no further than Bitget. This platform stands out for several reasons, making it my next top recommendation.
Bitget combines a user-friendly interface with advanced trading tools and features, catering to the needs of experienced traders who seek flexibility and a wide range of options.
One of the biggest advantages of Bitget is its extensive support for over 450 cryptocurrencies. Whether you're looking to trade popular coins like Bitcoin and Ethereum or explore the world of altcoins, Bitget has got you covered.
This diverse selection ensures that you have access to a broad market and can capitalize on various trading opportunities.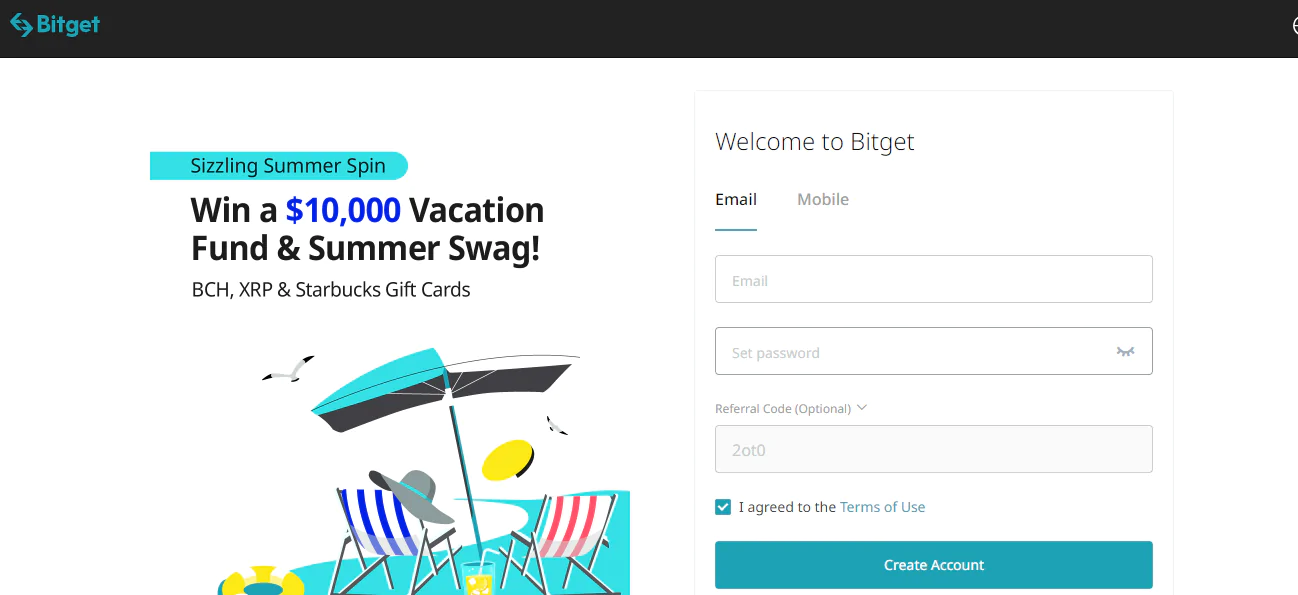 Trading fees can significantly impact your overall profitability. Bitget understands this and offers highly competitive fees. For spot trading, the fees are only 0.1%, making it an attractive choice for traders who engage in frequent spot trading activities. If you're into futures trading, you'll enjoy even lower fees, with makers paying just 0.02% and takers paying 0.06%.
Experienced traders can take advantage of Bitget's Copy Trade feature, which sets it apart from other exchanges. This innovative function allows users to follow successful traders and automatically replicate their trades.
By doing so, you not only save time on researching profitable coins but also stay on top of market fluctuations, even while you're catching up on some much-needed sleep.
Bitget goes beyond trading with its dedicated Earn section. Here, you can explore various methods to earn interest on your cryptocurrencies, enabling you to grow your holdings over time. If you're a long-term holder, this feature provides a valuable opportunity to make your crypto work for you.
To support its users, Bitget has developed the Bitget Academy, an online platform that offers comprehensive information about the exchange's functionalities.
This resource is particularly helpful for crypto newbies, as it provides an easy way to familiarize themselves with the diverse features and trading interface. Stay informed about the latest industry developments and sharpen your trading skills through this valuable educational resource.
While Bitget offers an array of benefits, it's important to note that it may not be the best choice for beginners due to its advanced features and trading options. Additionally, keep in mind that you cannot withdraw AUD directly from the platform.
Finally, Bitget stands out as a go-to cryptocurrency exchange for frequent traders in Australia. With its vast cryptocurrency selection, low trading fees, Copy Trade feature, opportunities for earning interest, and educational resources, Bitget empowers traders to take their cryptocurrency journey to new heights.
Pros:
Extensive cryptocurrency selection (450+ options)
Competitive spot fee of 0.1% and low futures fees (0.02/0.06%)
Copy Trading feature available for users
Cons:
Not recommended for beginners
No option to withdraw AUD (Australian Dollars)
2. MEXC
When it comes to a comprehensive trading experience, MEXC stands out as my another top recommendation. With a vast selection of over 1,800+ coins and 2,110+ trading pairs, MEXC offers endless opportunities to find profitable markets.
But that's not all—MEXC also boasts the lowest fees in Australia. Enjoy FREE spot trading and futures trading fees as low as 0.0/0.01% (maker/taker). Plus, when you sign up using this link, you'll receive a generous 10% discount on all your trading fees, along with $1000 USDT for free!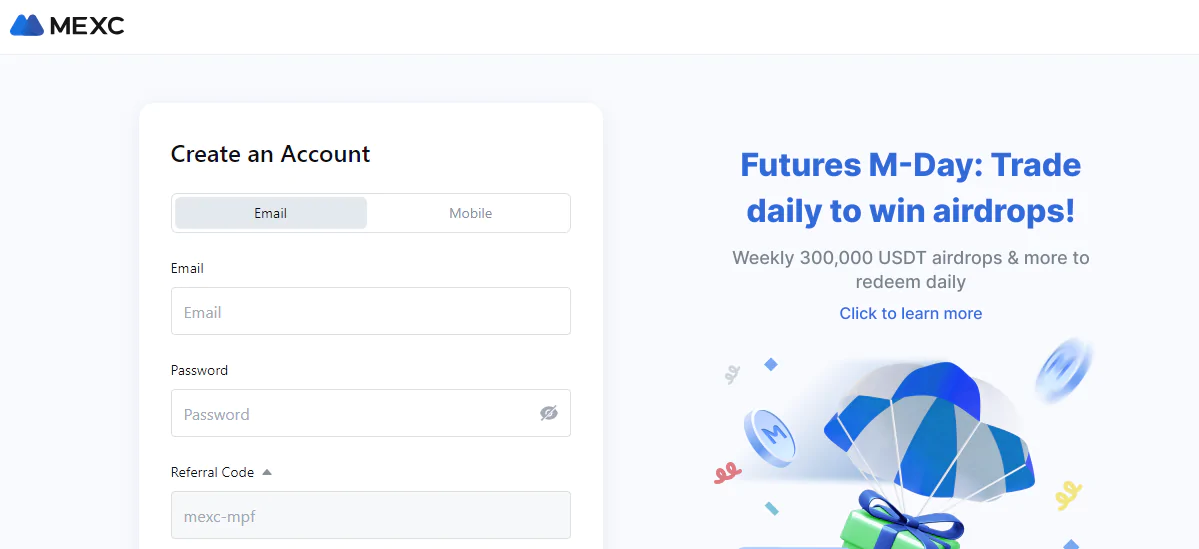 Experienced traders understand the importance of liquidity, and MEXC surpasses other top trading platforms in this regard. Take a look at the graphs comparing ETH/USDT and BTC/USDT liquidity.
MEXC clearly exhibits more than double the liquidity of its closest competitor, Bitget, and a staggering 10 times more liquidity than other exchanges such as Bybit, Binance, KuCoin, and Huobi. This liquidity ensures smooth trading experiences and minimizes slippage.
At MEXC, you'll find a plethora of trading markets to suit every type of trader. Whether you prefer spot trading, derivatives trading, P2P markets, or margin trading with up to 125x leverage, MEXC has got you covered.
And if you're interested in automating your trading strategies, MEXC offers free trading bots that take advantage of market fluctuations even while you sleep.
Additionally, if you don't have the time or expertise to constantly research the markets, MEXC provides a copy trading feature. With copy trading, you can effortlessly replicate the trades of successful investors automatically.
Pros
MEXC offers a wide range of 1,520+ cryptocurrencies
Diverse Trading Markets
Enables staking on a variety of cryptocurrencies
High 200x Leverage Trading
Mobile App Convenience
Cons
No Fiat Withdrawals
Limited Instant Purchase Options
3. CoinSpot
When it comes to crypto exchanges in Australia, CoinSpot stands out as a top contender. Established in 2013, CoinSpot has built a reputation for its extensive range of features and an impressive selection of 370+ coins.
As a certified member of Blockchain Australia, registered with ASIC, and regulated by AUSTRAC, CoinSpot prioritizes security and compliance, ensuring that all KYC/AML obligations are met.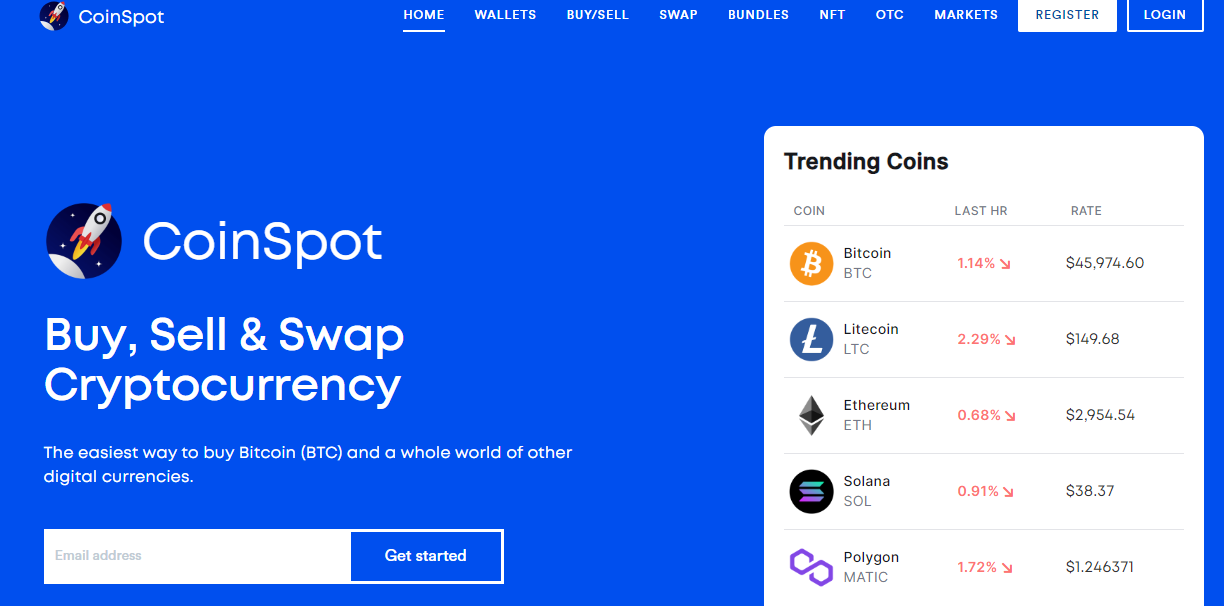 Rest assured, when you sign up with CoinSpot, you're dealing with a legitimate and reputable exchange that puts your trust first. Plus, as an added bonus, you'll receive $20 FREE Bitcoin when you sign up using the provided link.
CoinSpot has made significant efforts to provide users with a seamless and hassle-free experience. Should you encounter any issues, their customer support team is readily available 24/7 via Live Chat, providing real-time assistance from actual human beings.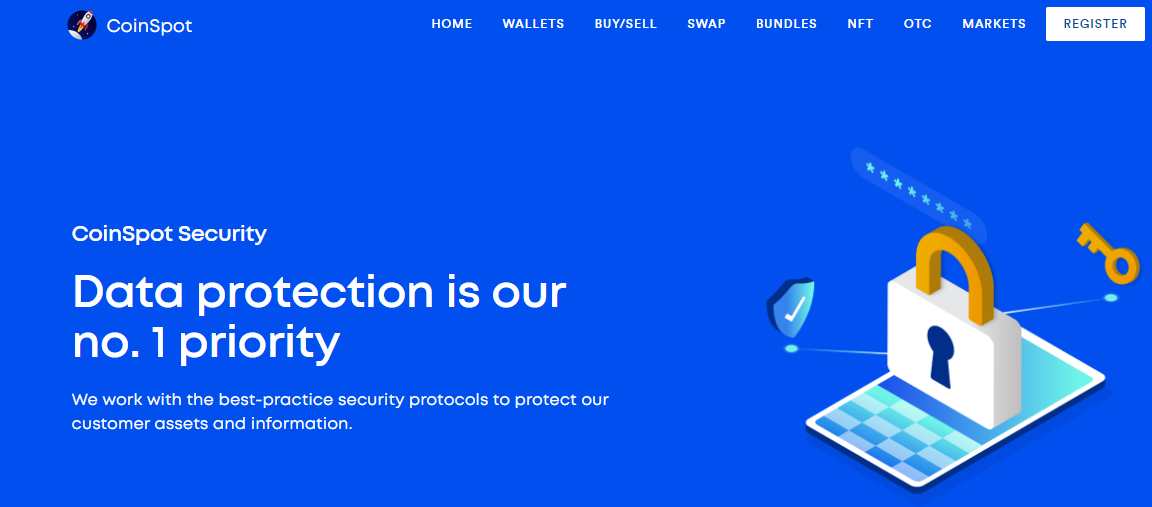 Additionally, you can also reach out to specialized teams via email support, and their Help Centre offers a wealth of articles and tutorials to aid users in navigating the platform.
CoinSpot's impressive range of 370+ coins sets it apart as the Australian crypto exchange with the most extensive selection. But it doesn't stop there. CoinSpot also offers users the opportunity to earn interest on 21 different coins, allowing you to passively grow your wealth while holding your assets long-term.

In a significant move towards mainstream adoption, CoinSpot has introduced the CoinSpot Mastercard. This free crypto debit card enables you to spend your crypto just like cash, whether in-person or online.
Tested and proven, it seamlessly integrates with popular payment platforms such as Apple Pay and Google Pay, making crypto transactions a breeze.
While some customers may voice concerns about CoinSpot's 1% fee for Instant Buys, it's essential to consider the bigger picture. This fee is a small trade-off for the peace of mind that comes with using Australia's most secure exchange.
Moreover, if you choose to trade on the market or engage in OTC trades, you'll have access to significantly lower fees of just 0.1%.
Pros:
Reliable and protected platform for trading cryptocurrencies
User-friendly interface suitable for beginners
There are no proper trading platforms
Convenient options for cash depositing
Multiple payment methods supported for ease of transactions
Officially certified member of Blockchain Australia
24/7 live chat support for immediate assistance
Cons:
Higher fees associated with Blueshyft deposits
Limited to AUD as the sole fiat currency supported
4. Bybit
With more than 10 million customers and over $10 billion in daily trading volume, Bybit has established itself as a leading crypto trading platform. Its deep liquidity, 99.99% system functionality, and rapid trade speed of 100,000 trades per second make it a top choice for crypto enthusiasts.
For those looking to buy and hold crypto for the long term, Bybit offers a seamless experience. I personally tested purchasing crypto directly using PayID, as well as other convenient options such as Visa/Mastercard, Apple Pay, and Google Pay.
The process was straightforward and hassle-free, making it ideal for newcomers to the crypto world.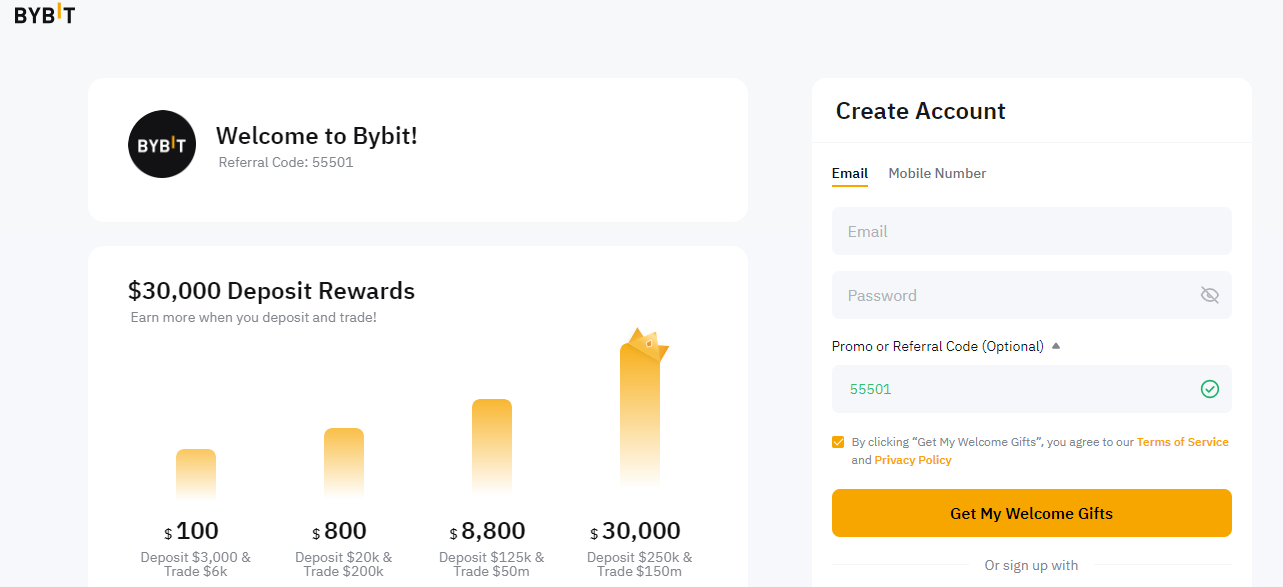 Bybit goes beyond simple spot trading by offering derivatives markets for more experienced traders. With USDT Perpetual contracts, Inverse Perpetual contracts, and Inverse Futures contracts, you have a wide range of options to explore.
What's more, Bybit boasts some of the lowest trading fees in Australia, with just 0.01% / 0.06% (maker/taker) for derivatives traders and 0.1% for spot trading.
Experienced traders will particularly appreciate Bybit's advanced charts, technical tools, and trading options, including margin trading with up to 100x leverage.
While high leverage allows for potentially higher profits, it's important to remember the risks involved. Margin trading should only be pursued by experienced individuals who fully understand the potential for losses.
To further enhance your trading experience, Bybit offers a testnet (demo) platform where you can practice trading strategies using play money. This allows both new and experienced traders to optimize their approaches before committing real funds.
The 24/7 Live Chat support ensures that assistance is always available when needed, and the presence of an insurance fund adds an extra layer of protection for traders.
Pros:
Powerful API for High-Performance Trading
Ideal for Advanced Cryptocurrency Traders
High Leverage Options
24/7 Live Chat Support
NFT Marketplace and Copy Trading
Robust Matching Engine
Cons:
Higher withdrawal fees for cryptocurrencies.
Very advanced platform
5. Swyftx
Are you new to the world of cryptocurrencies and feeling overwhelmed by the complexities of buying, selling, and trading? Look no further than Swyftx, the platform designed with newcomers in mind.
With its easy-to-use interface, demo mode, live chat support, low fees, and a generous $20 worth of free Bitcoin before even making a deposit, Swyftx offers an excellent starting point for crypto enthusiasts.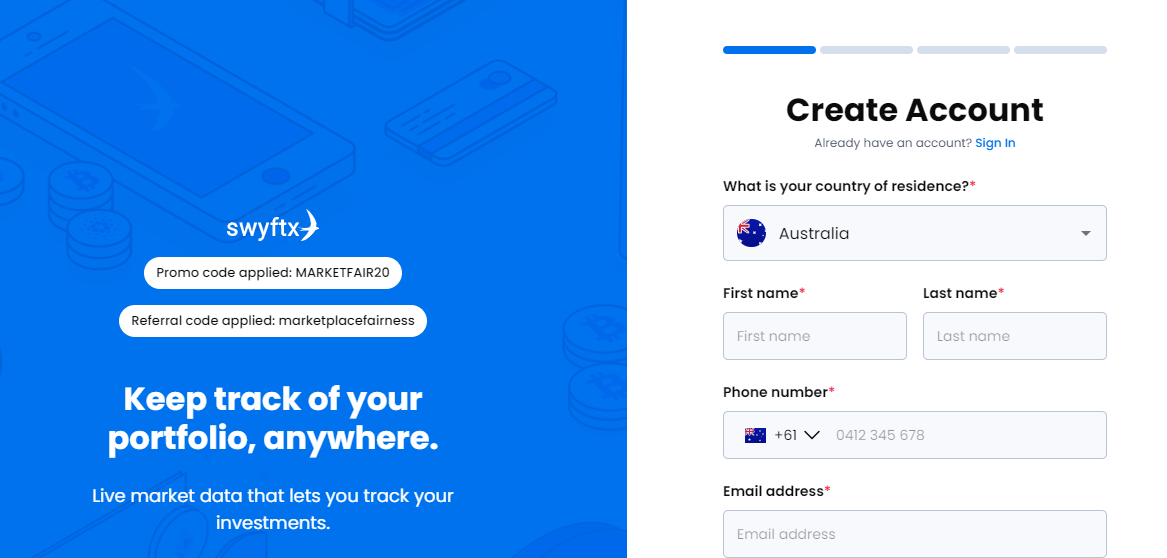 The user-friendly interface of Swyftx makes navigating the platform a breeze, even for beginners. Whether you're exploring the wide range of over 320 cryptocurrencies available for trading or managing your portfolio.
Swyftx provides a seamless experience. Its intuitive design ensures that you can easily find what you need without getting lost in the complexities of the crypto world.
For those just starting out, Swyftx offers a Demo mode that allows you to practice trading with $10,000 of play money. This feature is invaluable for gaining confidence and testing various trading strategies before committing real funds.
The demo mode mirrors the live prices of cryptocurrencies, providing a realistic trading environment to sharpen your skills.
Depositing and withdrawing Australian dollars (AUD) is completely free, regardless of the chosen method. Moreover, when it comes to trading fees, Swyftx charges maker and taker fees of 0.6%, a high amount compared to other exchanges.
Swyftx is constantly expanding its offering, with new coins regularly being added to its already impressive lineup. With over 320 cryptocurrencies available for trading, you'll have plenty of options to explore and invest in as the crypto market evolves.
Pros:
Regulated by AUSTRAC.
Ideal for spot trading.
Provides the opportunity to earn interest on crypto holdings in AUD.
Dedicated live chat and phone support.
Convenient and swift deposits and withdrawals in Australian dollars (AUD).
Supports multiple payment methods, including credit card deposits.
Offers crypto staking features for passive revenue generation.
Cons:
Limited availability restricted to residents of Australia and New Zealand.
Highest fees compared to most exchanges out there.
6. Kucoin
When it comes to advanced crypto trading, KuCoin has captured the hearts of over 20 million users worldwide. This immensely popular exchange offers a plethora of features that cater to the needs of experienced traders.
With its vast range of 700+ coins, low trading fees of 0.1%, and a diverse selection of markets and trading options, KuCoin stands out as a go-to platform.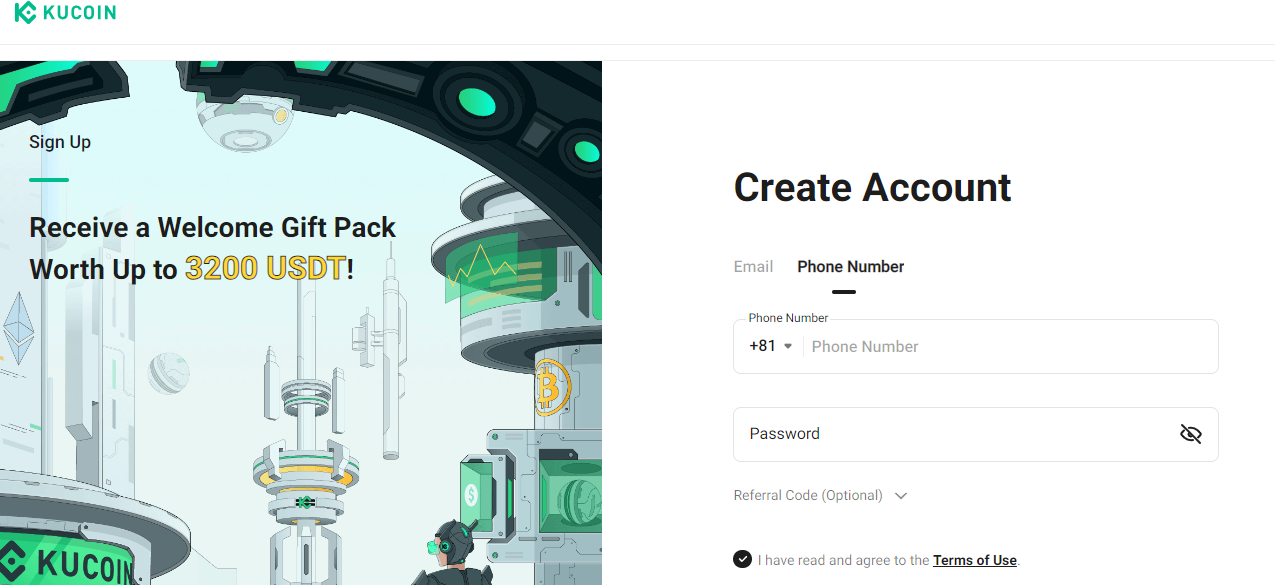 One standout feature that sets KuCoin apart is the inclusion of FREE trading bots on their platform. These bots, including Spot Grid, Futures Grid, Smart Rebalance, DCA, and Infinity Grid, allow you to automate your trading strategy with ease.
By leveraging these bots, you can execute trades without being swayed by emotions and profit from market volatility even when you're away from your devices or asleep.
The fact that KuCoin provides these trading bots at no additional cost is truly remarkable, as similar tools can often come with hefty price tags.
KuCoin goes beyond traditional trading options, offering a wide array of features for crypto enthusiasts. Spot trading, margin trading, derivatives trading, crypto lending, borrowing, interest-earning opportunities, and even the exciting world of NFTs are all available on the platform.
This comprehensive range of options allows users to explore various avenues within the crypto space, diversify their portfolios, and make the most of their investments.
Pros:
Advanced Trading Platform
Competitive Trading Fees
Extensive Cryptocurrency Selection
Passive Revenue Opportunities
Anonymous Trading
Responsive Customer Support
Margin Trading Option
Trading Fee Discounts
Cons:
Unregulated Trading Platform
Complex User Interface
7. Crypto.com
Crypto.com understands that navigating complex graphs and markets can be overwhelming, especially for newcomers. That's why they've simplified the process. With just a click of a button, you can easily buy or sell your favorite cryptocurrencies, all without the confusion of intricate charts.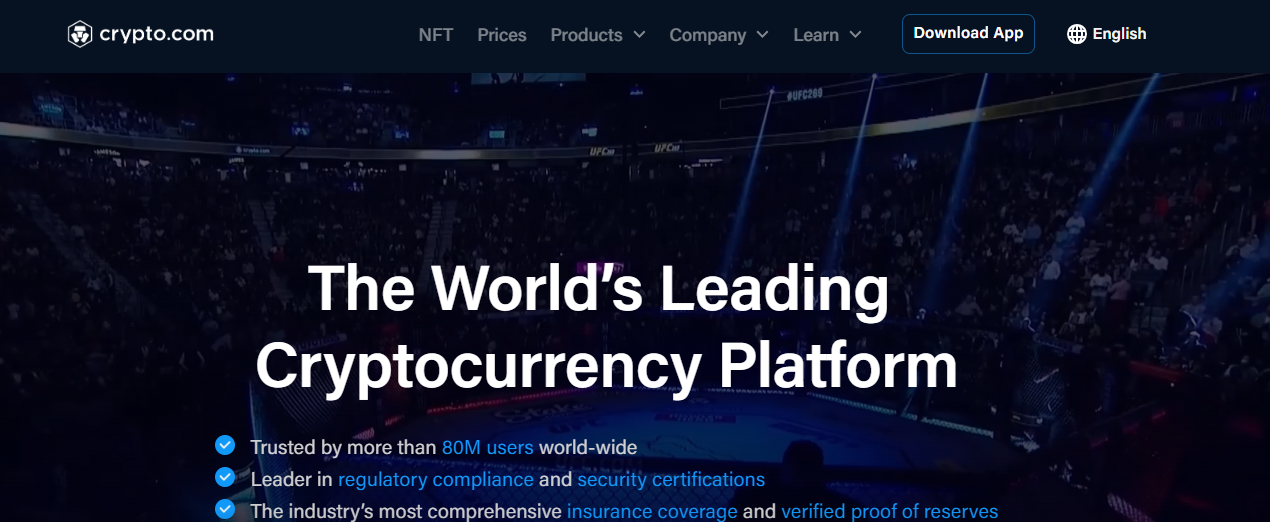 Plus, Crypto.com ensures transparency by including all fees in the spread. What you see is what you pay, with no hidden commissions.
But Crypto.com offers more than just buying and selling. It's a one-stop platform with a host of features to cater to both new and experienced crypto investors. Step into the world of non-fungible tokens (NFTs) with their dedicated marketplace.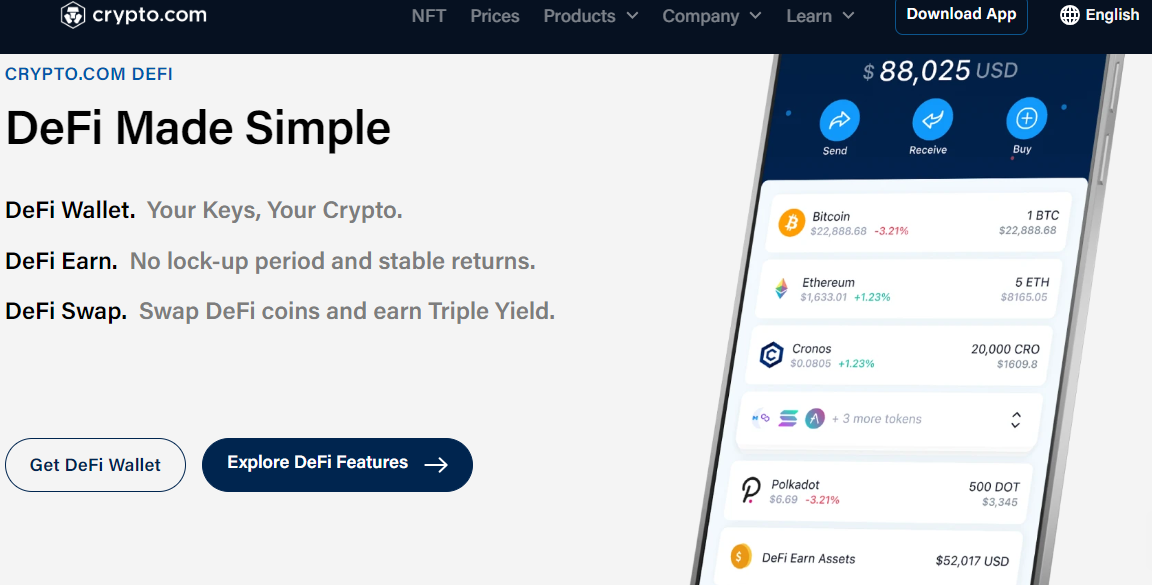 Explore interest earning options to make the most of your crypto holdings. Engage in the 'Supercharger' feature, where you can earn rewards in new coins. And for a touch of gamification, embark on 'Missions' that allow you to earn diamonds, which can be exchanged for crypto and NFTs.
Crypto.com goes above and beyond by offering a unique crypto Visa debit card. Stake at least $500 worth of CRO (Crypto.com's own token), and you'll receive this remarkable card for free. The benefits are remarkable too.
Depending on the amount of CRO you stake, you can enjoy rebates from popular services like Netflix, Spotify, and Airbnb.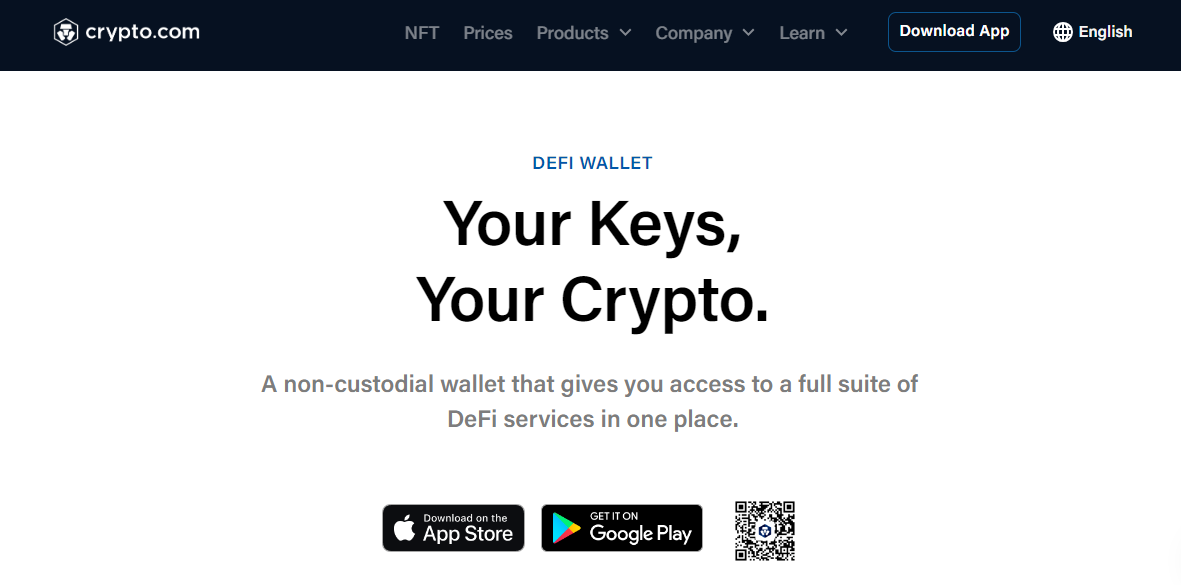 But the perks don't stop there. Every time you use your Crypto.com Visa debit card to make purchases, whether in AUD or crypto, you'll receive up to 5% cashback in CRO. It's like getting rewarded for every transaction, adding a little extra sparkle to your everyday expenses.
Crypto.com is not just a crypto platform; it's a gateway to endless possibilities. Featuring a user-friendly interface, a wide selection of coins, and unique features like NFT marketplace and 'Supercharger', Crypto.com is the perfect companion for crypto enthusiasts.
Pros:
Comprehensive range of financial services
Provides insurance coverage for cryptocurrencies
Offers fast lending and borrowing options for cryptocurrencies
Allow users to grow their digital holdings.
Crypto.com Visa debit card offers a generous 5% cashback
Supports over 250 cryptocurrencies
Cons:
Currency conversion fees may apply to Crypto.com Visa cards
7. eToro
If you're looking for a broker that offers a wide range of trading instruments, including cryptocurrencies, then eToro might be just what you need.
Built as a social trading platform, eToro allows you to not only trade various assets but also interact with other users, creating a dynamic and engaging trading community.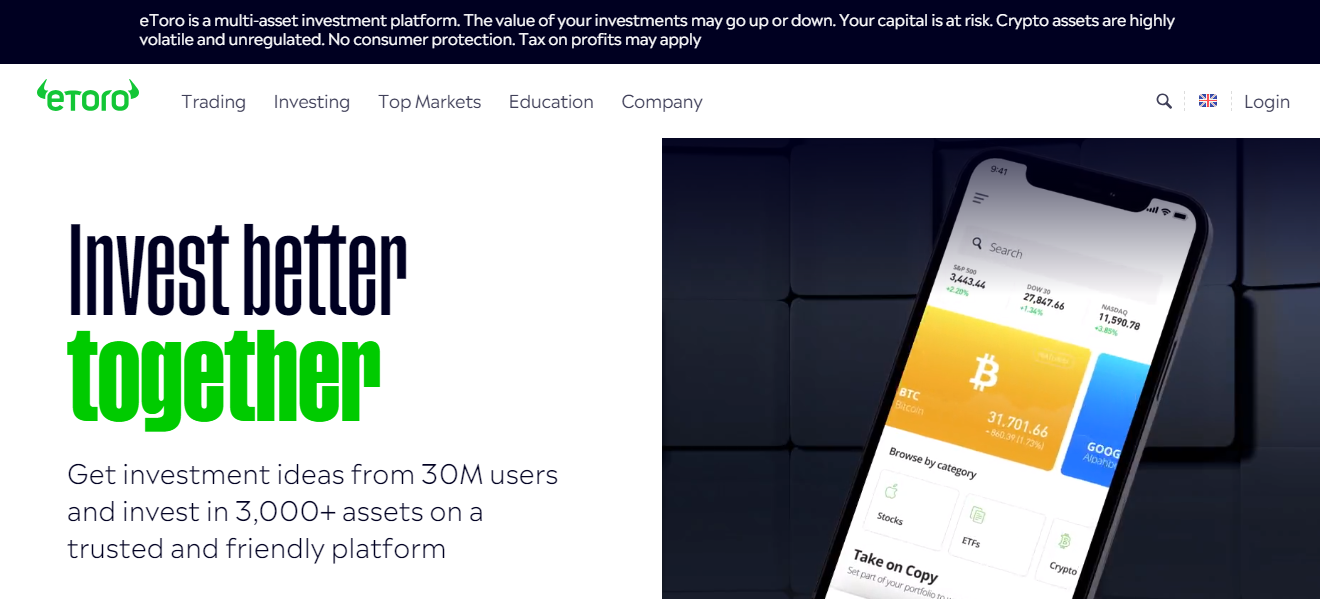 With eToro, you can post and comment on the News Feed, exchanging ideas and insights with fellow traders. But that's not all. eToro takes social trading to the next level by introducing the option to automatically copy the trades of the most successful investors.
This innovative feature allows you to learn from the experts and potentially replicate their success.
While eToro isn't solely focused on cryptocurrencies, it offers a plethora of features to keep up with the competition. For those new to trading, eToro provides a demo account with $100,000 virtual money, giving you the opportunity to practice and refine your trading skills risk-free.
If you're interested in cryptocurrency trading, eToro has you covered. They offer crypto staking, margin trading with 2x leverage, and even crypto CFDs (Contracts For Difference).
With crypto CFDs, you can make profits based on the price movements of cryptocurrencies without actually owning the underlying assets. This opens up opportunities to short crypto, enabling you to capitalize on price declines in a bear market.
While eToro's focus extends beyond cryptocurrencies, they still provide access to a wide range of popular digital assets.
Additionally, they offer a diverse selection of global stocks, forex, and commodities, making it an excellent choice if you plan on expanding your investment portfolio beyond crypto. Currently, eToro has a promotion where you can receive a $10 bonus when you buy $100 worth of ASX shares.
Pros:
Secure and regulated crypto exchange
Demo account for practice
Suitable for crypto and forex beginners
Excellent customer support
Diverse selection of digital assets
Copy trading feature
Option to purchase crypto CFDs
Cons:
eToro is not available for residents of the United States
Incredibly high fees
No advanced charting tools
How To Choose
A Crypto Exchange in Australia
When selecting a crypto exchange in Australia, there are several factors to consider. Let's explore the main factors that should guide your decision-making process.
Security Measures:
Security is of utmost importance when it comes to cryptocurrencies. Look for exchanges that prioritize user security by implementing robust measures such as two-factor authentication (2FA), secure cold storage of funds offline, encryption of user data and communication.
ISO 27001 certification is also a positive indicator of a strong security framework.
Regulation and Compliance:
Regulation and compliance play a vital role in safeguarding users and maintaining the integrity of the crypto industry. In Australia, the regulatory body responsible for overseeing crypto exchanges is AUSTRAC.
Choosing an exchange registered with AUSTRAC ensures adherence to Anti-Money Laundering (AML) and Counter-Terrorism Financing (CTF) laws. This registration provides assurance that your funds and personal information are protected.
Fees and Spreads:
Consider the fees charged by the exchange for transactions, deposits, and withdrawals. Trading fees can vary significantly, ranging from 0.1% to 1% per transaction. Additionally, take into account the spread, which is the difference between the buy and sell prices of a cryptocurrency.
Wider spreads can increase the overall cost of trading. Look for exchanges that offer competitive fees and transparent pricing structures.
Reputation:
Research the reputation and track record of the exchange you are considering. Look for user reviews and feedback to gauge the experiences of others.
Established exchanges with a solid reputation in the industry inspire confidence and provide a level of trust and reliability that is essential when dealing with cryptocurrencies.
Customer Support:
A user-friendly platform with an intuitive interface is crucial, especially for newcomers to the crypto world. Evaluate the ease of use, availability of trading tools, and usability of the mobile app. Additionally, consider the level of customer support provided.
Look for exchanges that offer responsive customer support channels such as live chat and email, ensuring prompt assistance whenever you need it.
For a more detailed guide on choosing the right crypto exchange, you can refer to the article "How to Choose the Right Crypto Exchange"
Bottom Line
The world of cryptocurrency exchanges in Australia offers a diverse range of options to cater to various trading needs and preferences. One of the best choices for crypto enthusiasts in Australia is without a doubt Bitget.
However, it's important to remember that what works well for one person may not be the best fit for another. Therefore, conducting thorough research becomes crucial in selecting the right crypto exchange for you. To aid in your decision-making process, we have provided detailed reviews of several leading crypto exchange platforms in Australia and worldwide.
Our comprehensive discussions on features, pros and cons, and fees will assist you in finding the exchange that aligns with your specific trading requirements. So, dive into our reviews and make an informed choice to embark on your cryptocurrency trading journey.