Huobi Global was initially launched in China back in 2013 but had to relocate to the Seychelles due to the anti-crypto stance of the Chinese government. Ever since Huobi has made it clear to be a top global player in the crypto space. With over $2 billion in daily trading volume, many crypto traders call Huobi home.
In this Huobi review, we will expose everything that you need to know about the global crypto exchange. We will analyze the trading features, fee structure, security, interface, reliability, and more.
Huobi

Pros Explained
Low Trading Fees: The fee structure on Huobi enables traders to be more profitable
Over 800 trading pairs: Huobi is one of the top exchanges sorted by tradable assets. You will find everything you are looking for on the platform.
Deep liquidity: With great liquidity, Huobi ensures a smooth trading experience with as little slippage as possible. The market makers on Huobi do a great job of providing liquidity
Good customer support: If you need assistance, you can easily contact Huobi through the 24/7 live chat or via email support.
Wide variety of products: Huobi is more than just a crypto trading platform. You get access to finance, earn, passive income, bots, and NFT products
High Security: Without suffering any hacks, Huobi has proven to care about customer funds and take security seriously.
Huobi

Cons Explained
Not beginner friendly: Being one of the most comprehensive crypto platforms, Huobi can be quite hard to navigate for newbies.
Unregulated: Unlike traditional finance institutions, crypto platforms are mostly unregulated
No FIAT withdrawals: You can not send your profits to a bank account. For this, you must use other services.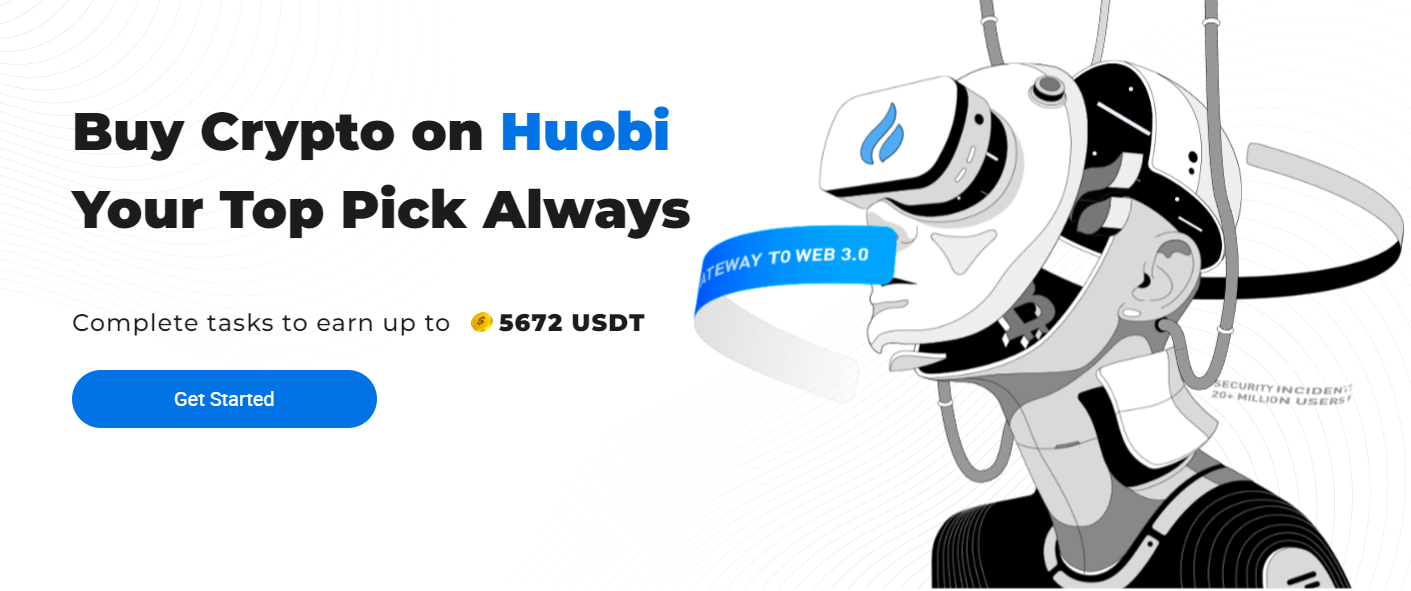 Trading on Huobi
Spot Trading
As a dedicated crypto exchange, Huobi offers a wide variety of cryptocurrencies, especially on the spot market. With 612 different cryptos and 800 trading pairs, Huobi is one of the leading crypto exchanges in terms of the number of supported cryptos.
The average daily spot trading volume of $350 million. With a BTC/USDT spread of $0.01, Huobi has the lowest spread on the crypto market. Also, the liquidity is decent on the spot market.
For traders wishing to accelerate their gains, Huobi offers up to 10x margin on major cryptos on the spot market where you actively borrow money from the exchange. You must pay interest on the borrowed amount.
The spot trading fees are 0.2% for makers and takers. By holding the Huobi Token (HT) you can activate a 25% fee discount, lowering your spot fees to 0.15%. Based on your 30-day trading volume, you can reduce your fees further.
With a comprehensive interface, Huobi offers all the tools that professional crypto day traders require. You get access to an order book, the trade history, an option to borrow margin, live charts powered by TradingView, and even some advanced order types such as Trigger Orders and automated TP/SL orders before entering a trade. While the interface can be hard to get used to for beginners at first, we think that Huobi did an amazing job designing a reliable spot trading interface.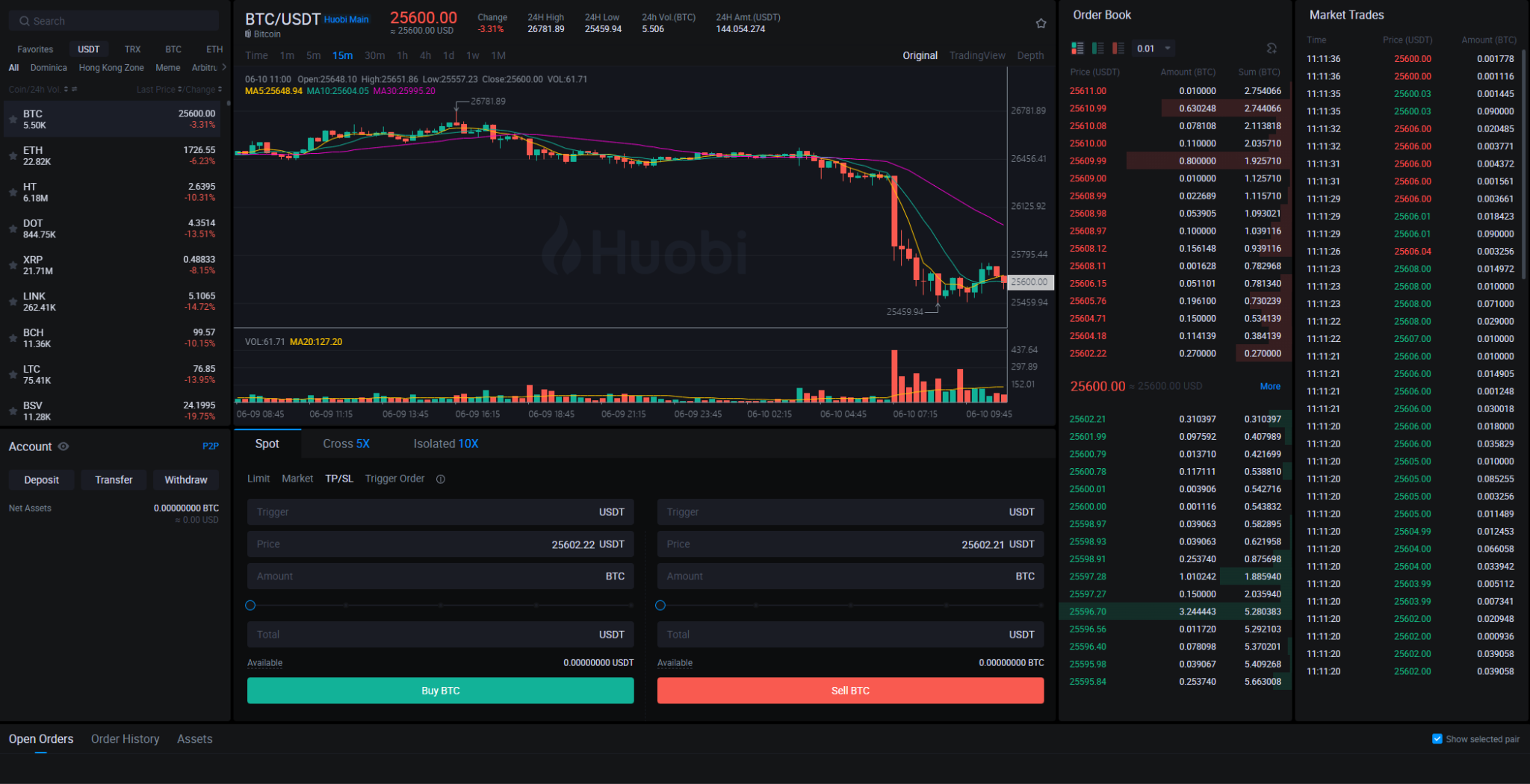 Futures Trading
Derivative trading is where Huobi stands out most. With low fees of 0.02% maker and 0.05% taker, high leverage of up to 200x, as well as incredibly high liquidity Huobi is one of the best exchanges for crypto day trading. Furthermore, you can receive a 5% trading fee discount when holding the Huobi Token. You can select 100 different trading pairs on Huobis futures market which most of which are settled in USDT
The interface is well-designed and fully customizable via drag and drop. When testing the platform we did not encounter any bugs, lags, or other network issues. The interface always stayed stable and ensured a smooth trading experience.
Traders get access to live charts by TradingView where you can even add indicators directly into your chart. Advanced traders can also switch between isolated or cross mode and one-way or hedge mode.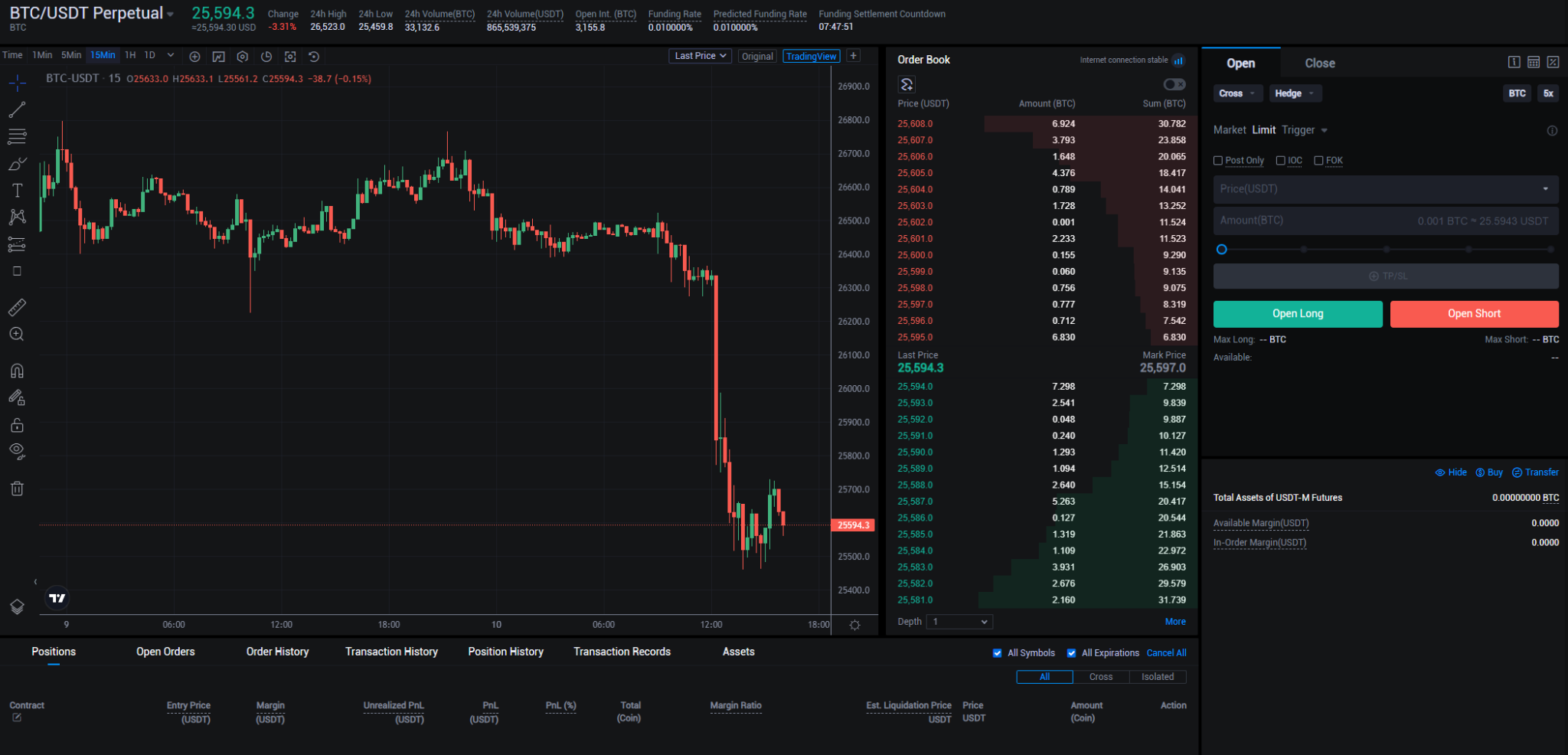 Copy Trading
If you are new to trading, you might want to look into Huobis's copy trading feature. You can analyze the performance of expert traders and follow them with just a few clicks.
In the copy trading dashboard, you can sort by PNL and see which expert traders were most successful. We highly recommend going for a trader with as little drawdown as possible. Copy trading can still be risky as you are giving away the power over your money. If the expert trader loses, you lose money too.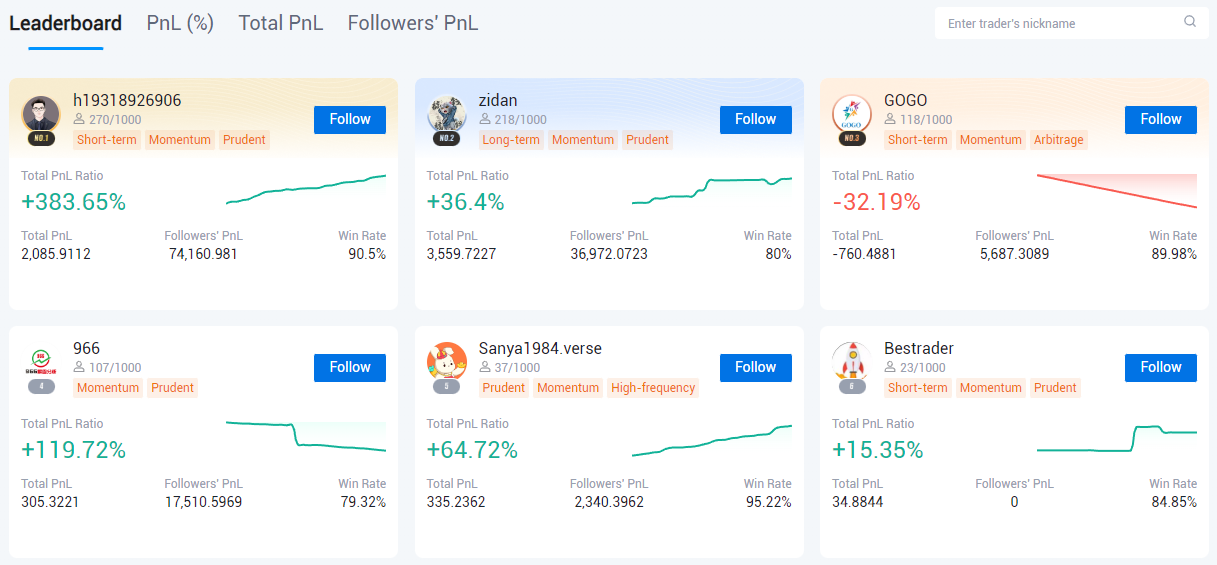 Fees on Huobi
Trading Fees
The spot trading fees on Huobi start at 0.2% for makers and takers which is slightly higher than the industry standard. However, when holding the Huobi Token you receive a 25% fee discount. Active traders can lower their spot trading fees to 0.0126% maker and 0.0218% taker based on the 30-day trading volume.

Futures traders get to enjoy fairly low fees with 0.02% maker and 0.05% taker. Additionally, you can receive an instant 5% fee discount with the Huobi Token. And of course, the platform also offers fee discounts based on the 30-day futures trading volume too. With only $5 million in monthly trading volume, you can already reduce your fees to 0.0114% maker and 0.0361% taker. For large traders moving over $500 million, Huobi offers -0.009% maker and 0.0225% taker fees, meaning that you get paid by Huobi for placing limit orders.

Deposit and Withdrawal Fees
Huobi does not charge fees for crypto deposits. FIAT deposits through bank transfer are very cheap and cost around $1. However, we recommend you check the fees for your local FIAT currency as the fees vary.
Crypto withdrawals are different for each asset. One of the cheapest and most reliable options is withdrawing USDT through the TRC20 network which is a flat fee between $0.5 and $1. Other cryptos may cost more. Also, the capacity occupation of the respective network can change the withdrawal fees of some cryptocurrencies.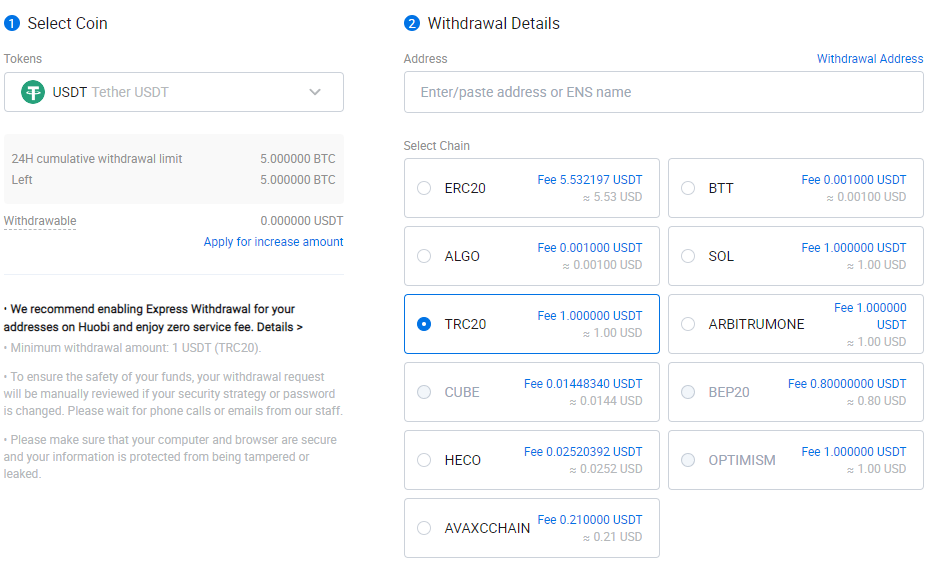 Services on Huobi
Crypto Direct Purchases
If you don't own any cryptos yet or you simply want to buy more with your local FIAT currency, you can do so in Huobis Quick Buy/Sell Crypto section. Huobi supports over 60 FIAT currencies, including EUR, USD, GBP, AED, BRL, AUD, and more. This process requires KYC verification.
You can simply purchase cryptos with a credit card from Huobi or alternatively from third-party providers. The supported payment providers on Huobi are Mercuryo, Banxa, and Simples which are all well-known crypto payment providers. The fees differ based on the FIAT currency you choose and which payment processor you use.
Unfortunately, the fees for these crypto purchases are relatively high. That's where FIAT deposits come into play. For fees of just 1€, £, or $, you can deposit your FIAT to Huobi via bank transfer and then use it to purchase cryptos through the Quick Buy/Sell option. That is the cheapest way to buy cryptos on Huobi.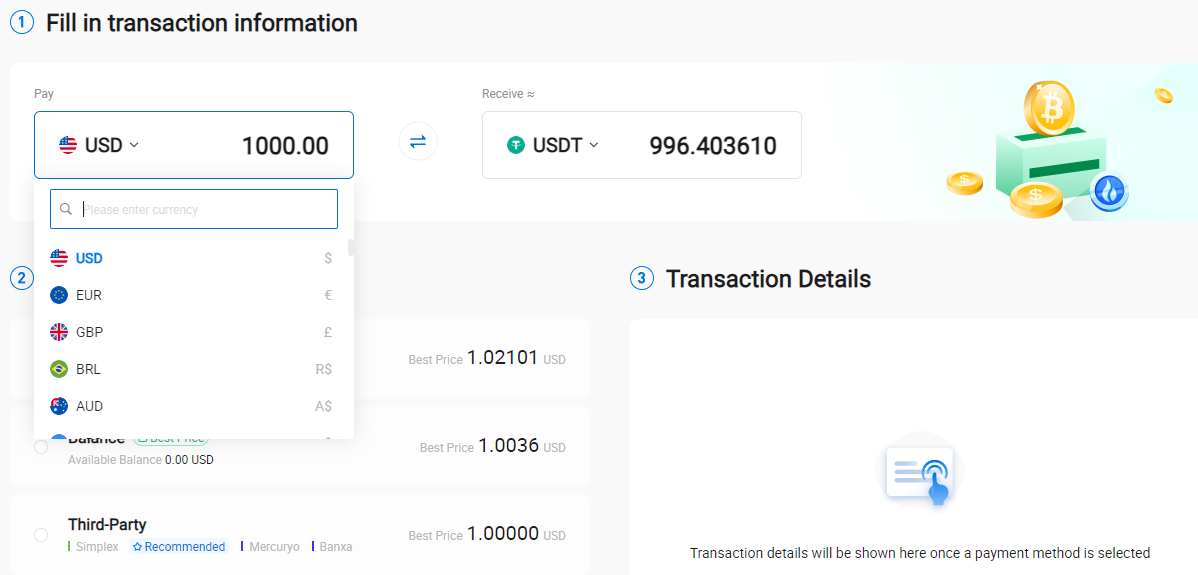 Passive Income Products
Aside from making money with trading, Huobi offers you ways to make money with finance and earn products on the side. With Huobi Earn, you can earn passive income. By lending money to Huobi you can receive an APY of 1%-15%.

Staking is another popular way to make passive income on Huobi. The platform offers you many opportunities to stake cryptos such as ATOM, AVAX, TT, or ZIL to earn up to 15% in APY.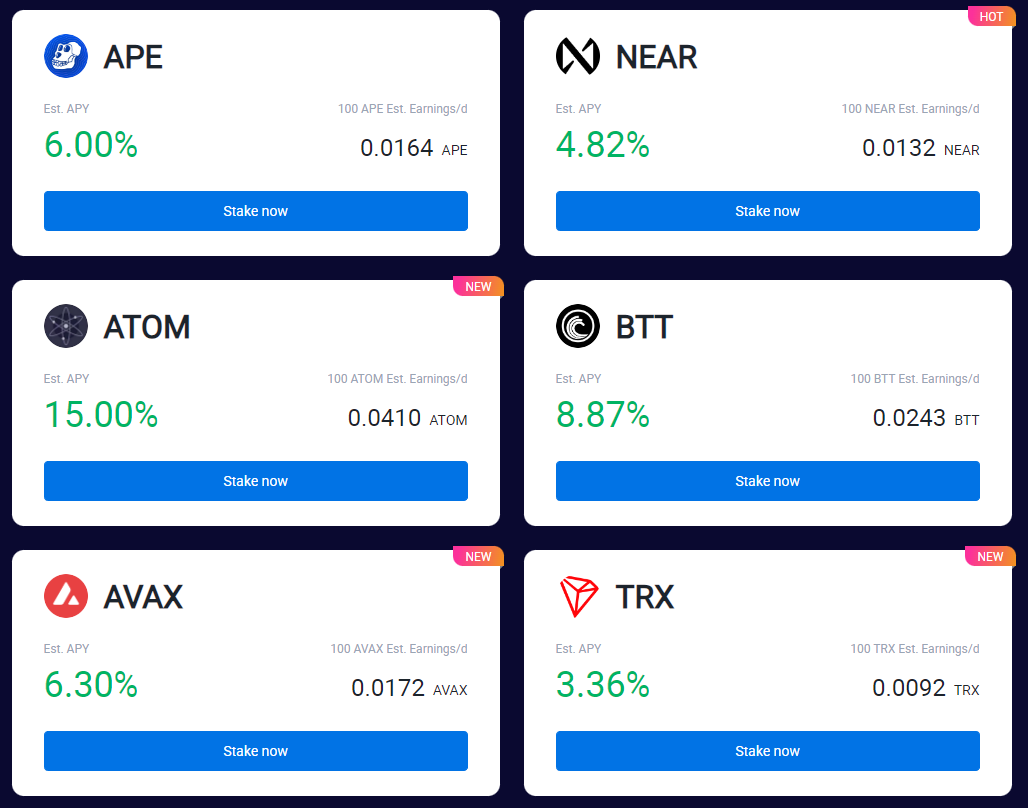 Crypto Loans
If you are looking for ways to accelerate your gains, Huobi has you covered with Crypto Loans where you can borrow funds from the exchange. For this, you will need collateral. Furthermore, you will have to pay a daily interest rate of 0.02% on the borrowed amount. You can select a loan period of 30 to 90 days.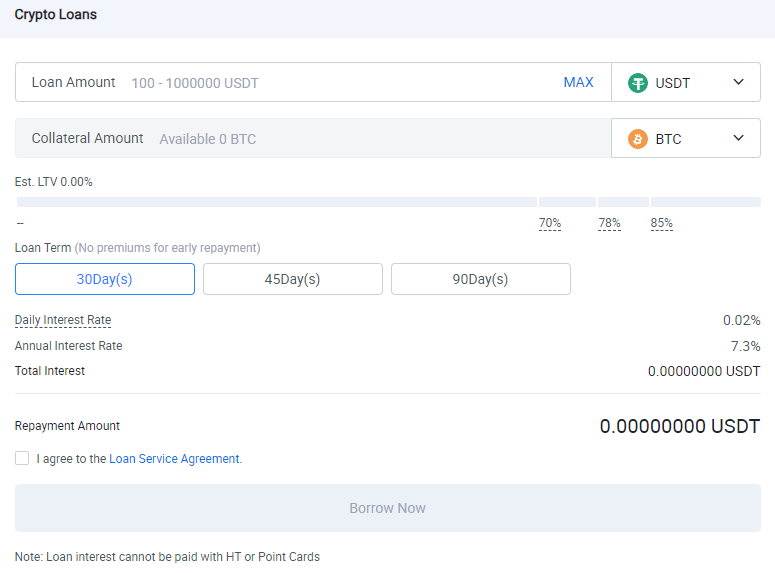 Bonuses and Rewards
Huobi generously rewards new traders that are active on the platform. You can complete tasks to receive up to $5672 worth of USDT. These funds can then be used for trading or deducting trading fees. We highly recommend you check out Huobis reward center and see all available welcome bonuses and rewards.

Referral Program
If you like Huobi and all of its services, you can invite other traders, friends, and family to join the exchange. Whenever someone uses your referral link or code, you will receive a 30% commission on their trading fees.

Mobile App
For people that are often on the get-go and are looking for a crypto trading platform with a reliable mobile phone application, Huobi is a good option. The comprehensive Huobi mobile app is available for iOS and Android devices. With over 10 million downloads and a 4/5 rating, Huobi appears to be working well not just for us, but for most traders. When testing the mobile app, we did not encounter any issues. The app always remained stable, also during high volatility phases. Trading on the app was easy due to the simple interface.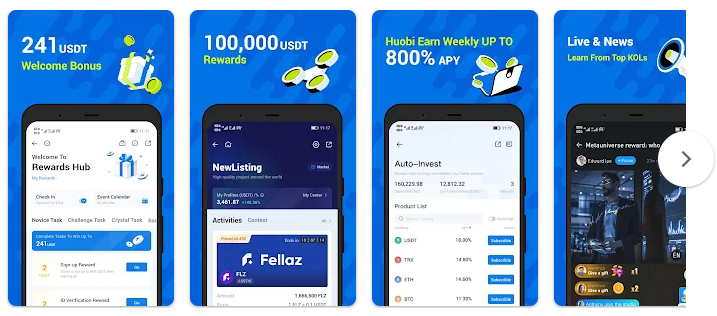 Huobi Token (HT)
Like most Tier-1 crypto exchanges, Huobi also has its own native token called Huobi Token (HT). The Huobi Token was launched in 2018 and is used as a utility token on the platform. Holders of the HT token receive exclusive benefits such as trading fee discounts.
The spot fees can be reduced by 25% when holding HT. Futures traders can receive a 5% fee discount when holding the token.
As of June 2023, the Huobi Token is priced at $2.62 with a market cap of 425 million. So far, 32% of tokens have been minted, meaning that the supply will rise in the future. The HT token has been performing very well since its launch in 2018 and we expect the token to keep performing well, as exchange tokens have always been performing well, especially those of tier 1 exchanges such as Huobi, Kucoin, and Binance.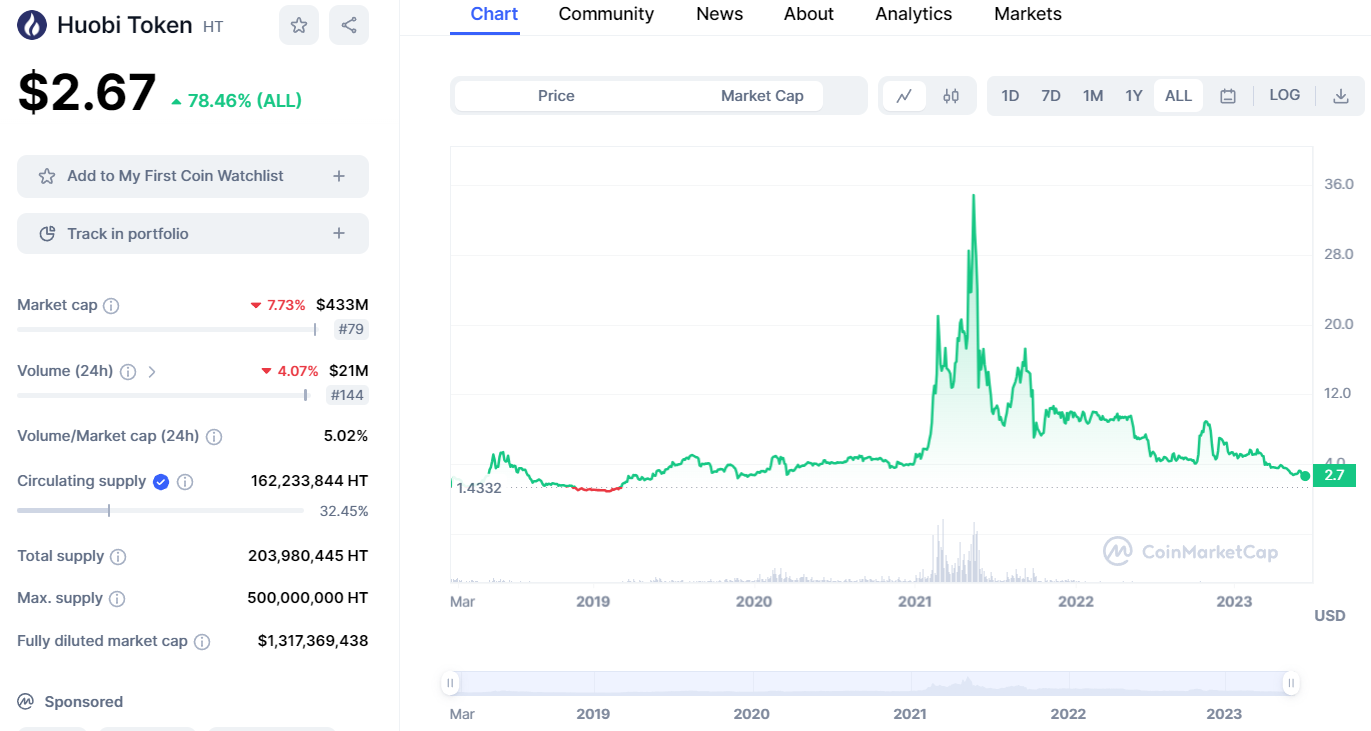 Being a leading global crypto exchange, Huobi knows the importance of reliable, multilingual customer support. In the bottom right corner, you can access the 24/7 live chat support where you will receive knowledgeable and quick responses from the staff. Alternatively, you can go through the Huobi Help Center where dozens of frequently asked questions are covered in detail.
Huobi

KYC Requirements
It is important to note that Huobi requires you to verify your identity via their KYC procedure in order to fully use their service. You will have to provide personal details. Based on the KYC level you wish to complete, you also must provide documents such as ID, Passport, Drivers license, and proof of residence.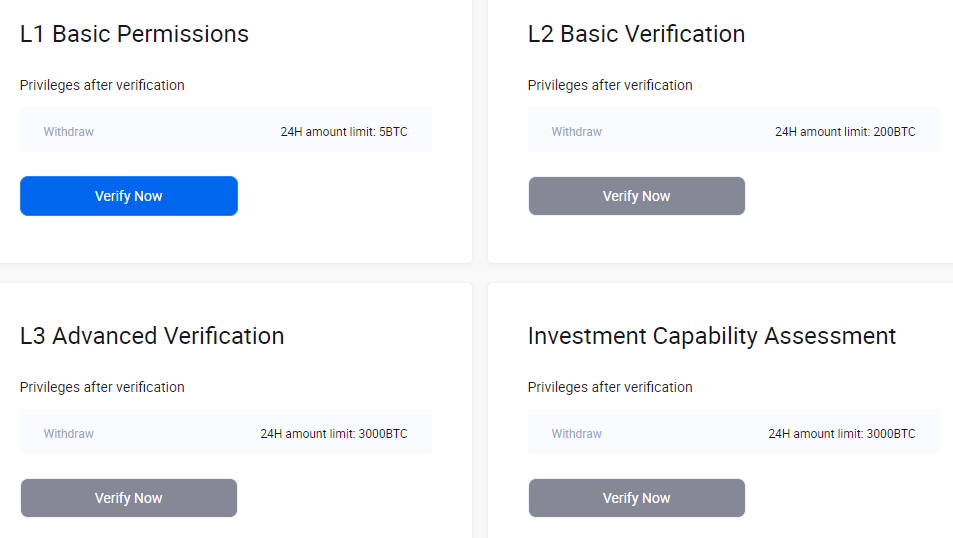 Huobi

Security
In the crypto space, security is a key factor. Huobi understands that and has implemented the highest-grade security measures to keep customer funds safe. So far, Huobi has never been hacked and all customer funds are safe. Furthermore, the platform has a security fund. 20% of all generated trading fees are automatically allocated to the Huobi security fund which was launched in 2018 to recover customer funds in case of hacks or exploits.
When it comes to account security, you can add a few layers of security aside from just a password. In the Account Security section, you can (and should) set up things like 2 Factor Authentication, SMS authentication, a trading password, and an anti-phishing code. These are all important measures to keep bad actors away from your account.

Conclusion
Huobi is a secure and reliable crypto exchange. With over 30 million users and a daily trading volume of over $2 billion, it is safe to say that Huobi is a top choice for crypto day traders. The platform offers a dedicated spot and futures market that suits beginners but also advanced traders while offering low fees and high leverage of up to 200x. Furthermore, Huobi has over 900 different trading pairs to choose from, making it easy to find exactly what you are looking for in one single place.
With passive income opportunities such as copy trading, Huobi earn and staking programs, Huobi offers you many ways to accelerate your gains.
With a strong reputation and regulatory standing, Huobi seems to be a top choice for crypto traders from over 150 countries. While the sheer size of Huobi can appear overwhelming for beginners at first, in the end, it will be totally worth it to get familiar with the leading crypto exchange.
FAQ
Is Huobi safe?
Yes, Huobi is a safe and legit crypto exchange with tons of products and features. The platform has never been hacked and also has a security fund to keep customers safe.
Can I use Huobi in the United States?
No, US citizens are not allowed to use Huobi. If you are from the US, we recommend you check out MEXC and BYDFI.
What are Huobi Fees?
The spot fees start at 0.2% for makers and takers, but can be reduced by 25% when holding the Huobi Token. On the derivatives market, Huobi charges 0.02% maker and 0.05% taker fees.
Does Huobi require KYC?
Yes, Huobi requires KYC verification. Without that, you will not be able to use their service and you also can't deposit or withdraw.