When it comes to trading cryptocurrency, the exchange you choose determines your success to a large extent. Binance and Coinspot are two exchanges that have played vital roles in the growth of blockchain technology.
While Coinspot is available for only Australian residents, you can use Binance in most areas of the world.
We will analyze each exchange to provide in-depth information on both platforms, exploring their trading features, fees, security, etc.
Binane Vs. Coinspot: A Quick Overview
Binance is a popular crypto platform for trading a wide range of virtual coins. Changpeng Zhao established this exchange in 2017, with its headquarters in China. Presently, Binance holding company is located in the Cayman Islands, but its headquarters is undisclosed. As a global brand, Binance currently employs over 7400 workers worldwide.
Binance is widely used globally, with over 120 million users. Their mobile app on the Google Play store has over 50 million downloads and a 4.3-star rating. They also have a 4.7-star rating on Apple Store.
Binance supports the trading of over 350 cryptos. They offer various trading options: spot, futures, margin, opportunities, and NFT. The exchange currently has a trading volume of $30,326,466,484.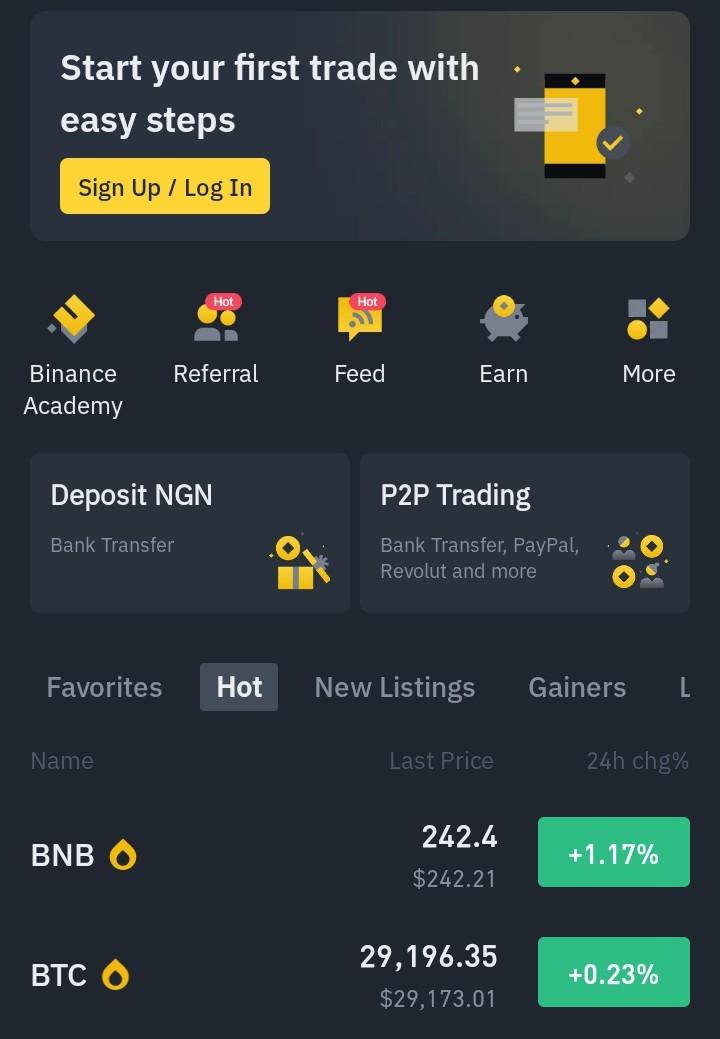 Coinspot is a reputable Australian-based crypto exchange founded in 2013 by Rusell Wilson. The exchange is a certified member of Blockchain Australia and Sci Qual. It is important to note that this exchange offers its products and services to only Australian residents.
Over 2.5 million people use Coinspot to trade cryptocurrencies. The exchange also offers about 400 cryptocurrencies for buying, selling, and swapping. Currently, about ten employees work for the brand.
Coinspot has a user-friendly mobile that you can download on Google Play and IOS Store. The mobile app has over 500,000 downloads with a 4.4/5 star.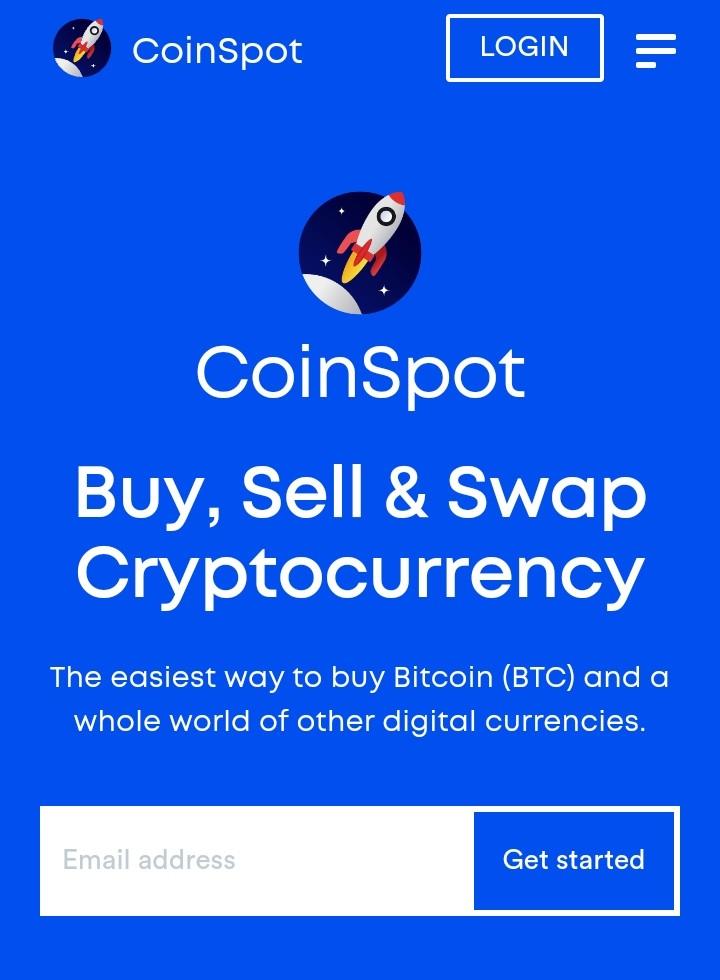 Binance vs Coinspot: Signup & KYC
Binance
Most traders globally can create an account with Binance. Although, the exchange is currently facing regulatory issues in the United States and some parts of Europe.
To create an account, you must visit their registration dashboard and sign up using your email, Google account, or phone number. A few minutes later, you will receive a 6-digit verification code. Input this code and create a strong password.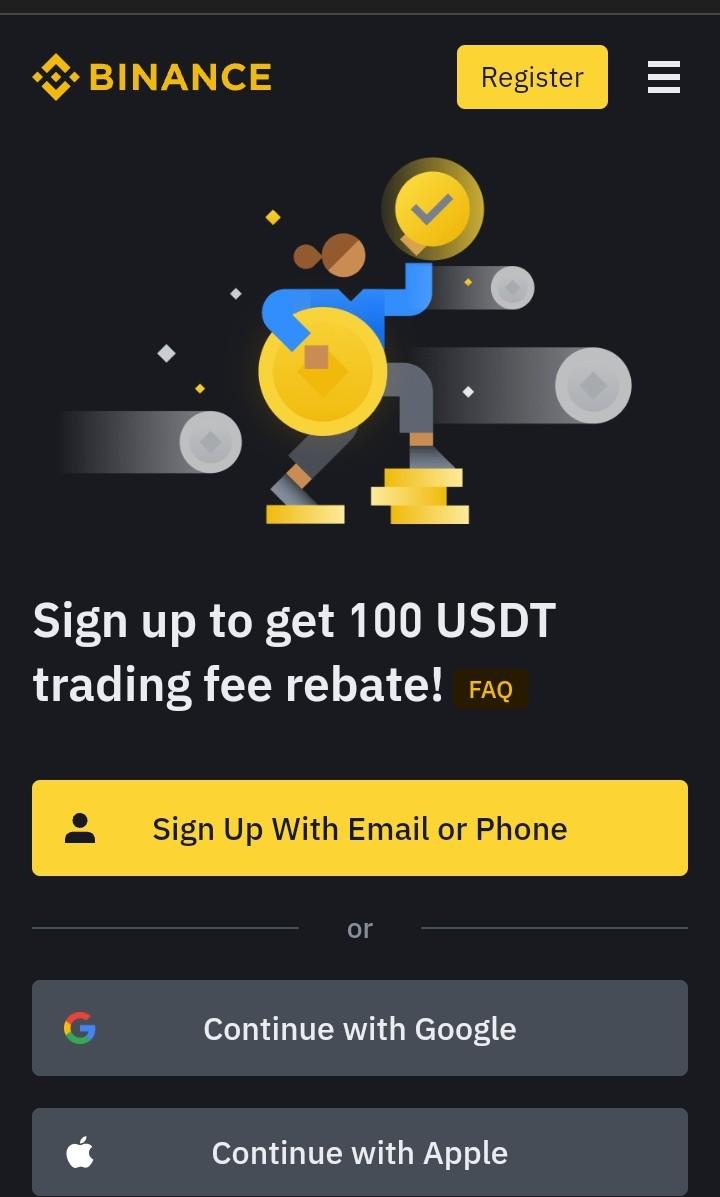 At this point, you have successfully created an account. But this is different from where it ends. You must do your Know Your Customer to maximize your account to its full potential.
You will need a government-issued ID card, legal name, photo ID, and proof of address to complete this. Traders who have completed their KYC can withdraw up to 100 BTC daily, while their counterpart is limited to 0.06 BTC per day.
Coinspot
Only traders based in Australia can create an account on Coinspot. The process is straightforward. First, you visit their registration portal. Then you sign up using your email and a secured password. Next, you complete verification through your email.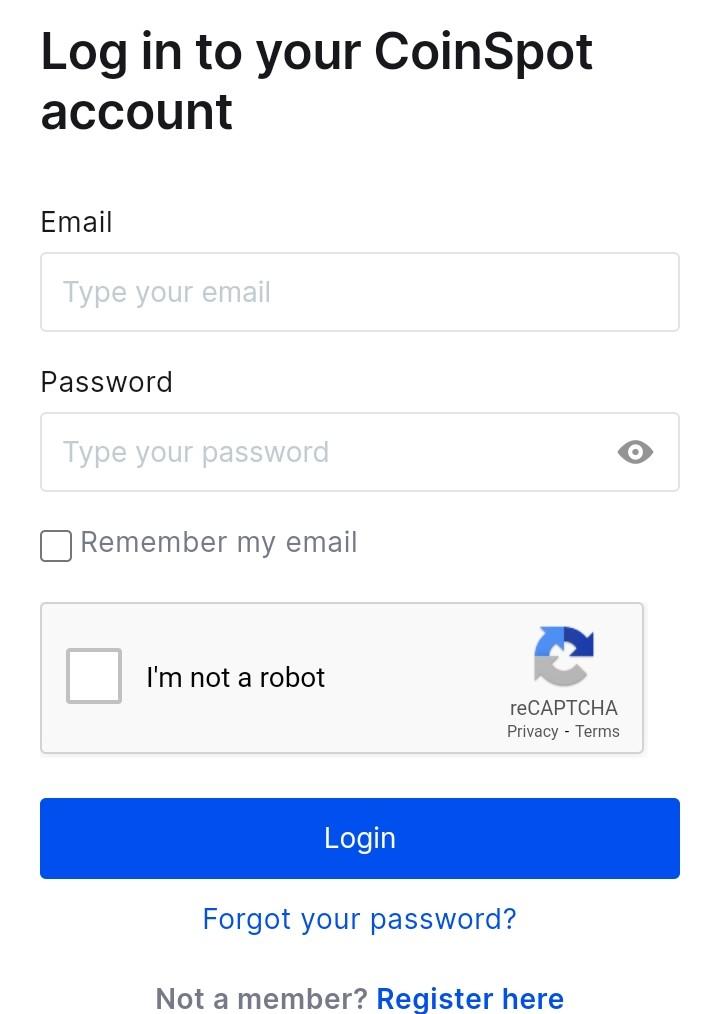 On Coinspot, you can create a personal, business, or self-managed super fund account. To proceed with your registration, you need to choose your account type.
After choosing your account type, the next thing to do is to verify your identity. You can use your driver's license or passport for this. Then finally, you will confirm your phone number.
Binance vs Coinspot: Products, Services, and Features
Binance and Coinspot are known for their diverse trading products and impressive interface. However, Binance offers a wider variety of trading products.
Furthermore, both platforms offer one of the most enormous amounts of tradable coins. We will consider each of their unique features in this section.
Supported Coins
Coinspot offers over 400 cryptocurrencies for trading. These diverse trading assets allow users to explore various trading products and techniques.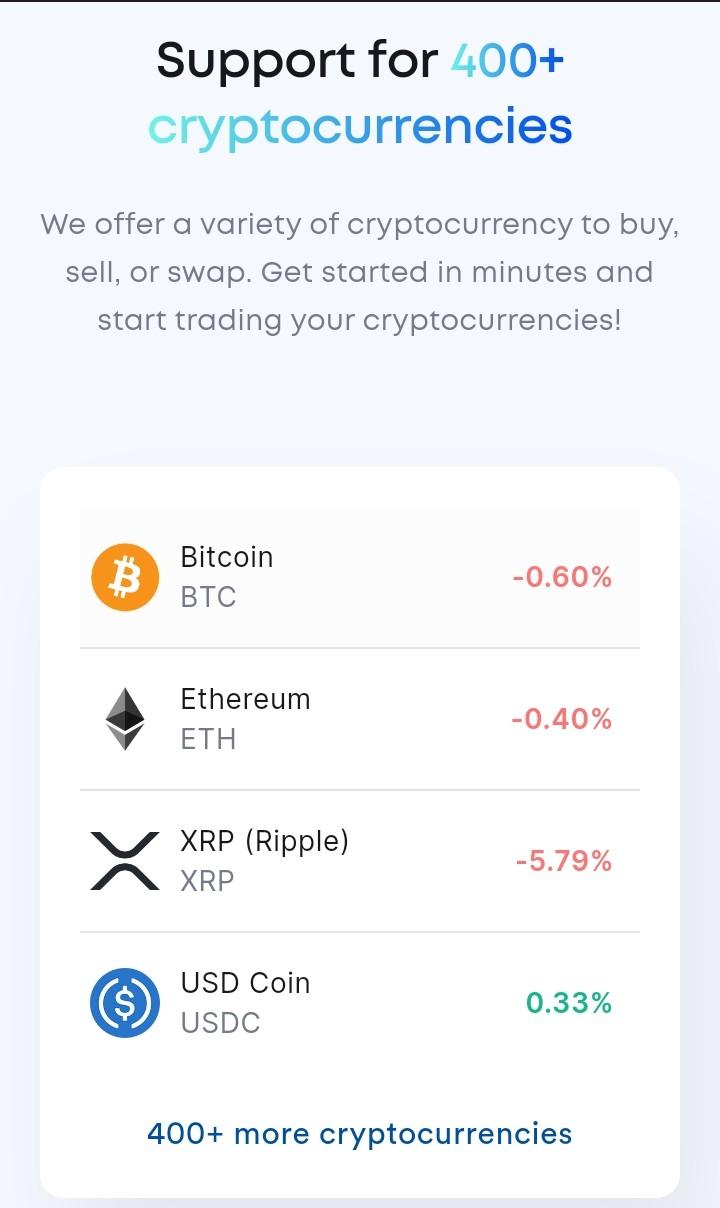 Some popular cryptocurrencies on Coinspot include Bitcoin, Ethereum, Ripple, BNB, USDC, and more.
Binance also offers a large number of cryptocurrencies for trading. The exchange has over 350 crypto assets, including its native token, BNB.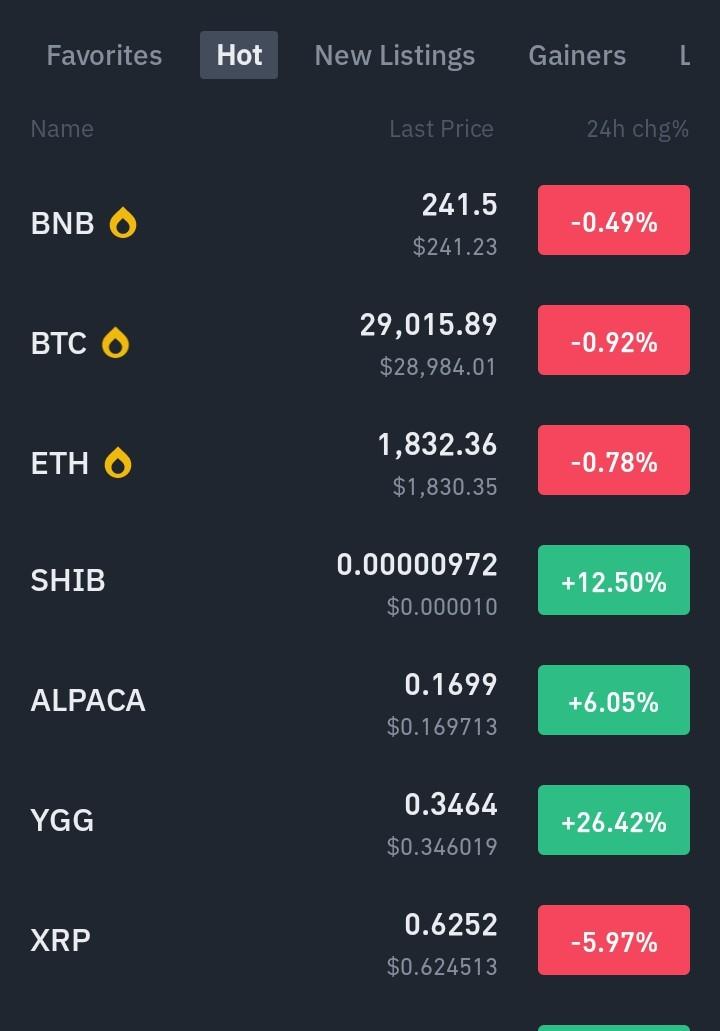 Other cryptocurrencies on the exchange include Ethereum, Bitcoin, Ripple, Cardona, Shiba Inu, and more.
Trading Categories
Coinspot offers spot trading. They also have an in-house NFT platform, where traders can purchase Non-fungible tokens using cry to currencies on their platform. You can also buy and sell Defi projects on the exchange.
Binance trading categories are more comprehensive, ranging from spot to future, margin, option, and NFT trading.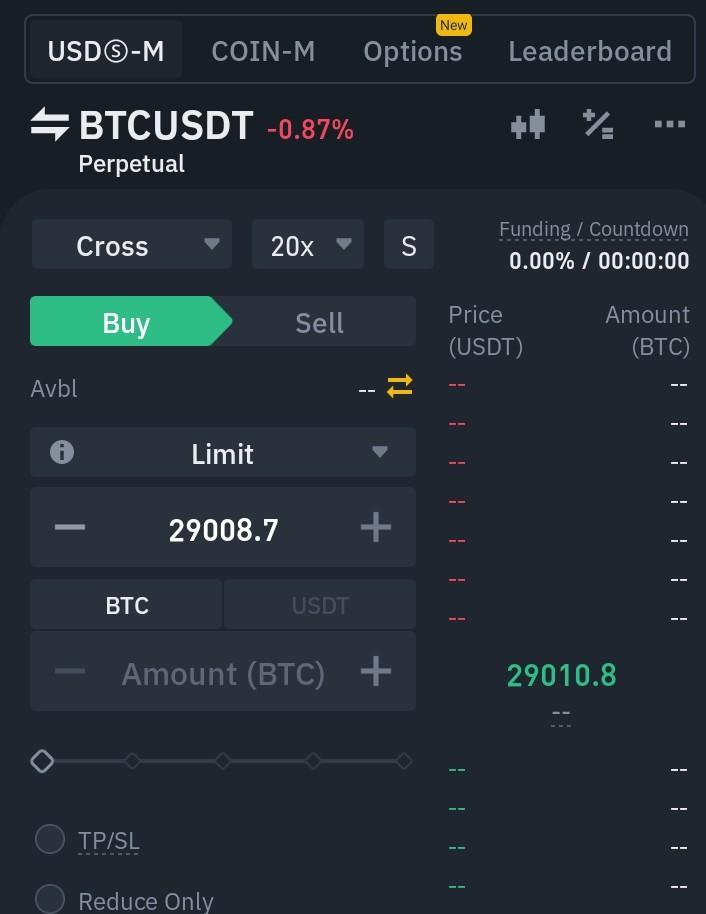 Trading Interface
Coinspot's user-friendly trading interface is ideal for intermediate and advanced traders to use the exchange. The platform also comes with essential features and prompts that make navigating the platform seamless.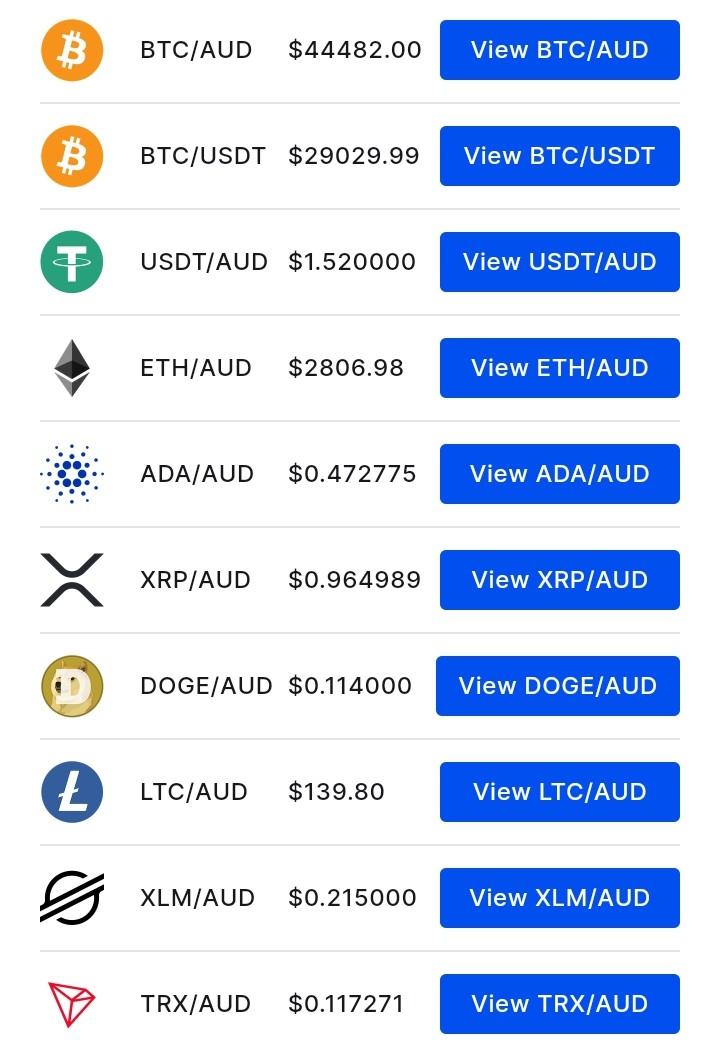 Through their bundles' package, Coinspot makes investing in multiple coins straightforward. Furthermore, it helps reduce the volatility of individual currencies.
Binance, on the other hand, has a feature-rich trading interface with advanced trading tools and indicators. Thus, new traders might need help to use the platform. However, it is the best exchange for advanced traders.
Passive Income Products
Another attractive trading package recently added to Coinspot is the opportunity to earn an APY return on selected coins. That means traders can make an interest by holding selected coins in their portfolio.
Just like Coinspot, you can also earn interest when you hold selected coins in your savings portfolio on Binance. In fact, Binance has the widest variety of passive income products from staking, mining, liquidity providing, lending, dual investments and more. If you are seeking the best passive income products, Binance is superior.
Binance vs Coinspot: Trading Fees
Binance offers a competitive trading fee for all their trading categories. The trading structure is divided into a maker and taker fee.
The fees are as follows:
Spot Trading
Maker fees: 0.1% for regular users.
Taker fees: 0.02% for regular traders
Future Trading
Maker fees: 0.02% for regular.
Taker fees: 0.04% for regular.
Note: Binance offers 10% and 25% discounts when you trade futures and spots, respectively, using their native token, BNB. Furthermore, their trading fees decrease as your trading volume increases.
Coinspot also has a straightforward fee structure. The fees are as follows:
Market orders: 0.1%
OTC: 0.1%
Recurring buy: 1%
Take profit, stop and limit orders: 1%
Instant purchase, sell and swap: 1%
From the fee structure above, Binance clearly leads as they have a more affordable fee structure across its trading categories.
Binance vs Coinspot: Deposit Methods
Cryptocurrency deposit on Binance is also free. Since Binance is a global exchange, you can deposit over 40 fiat currencies on Binance, including AUD, USD, EUR, GHS, etc. Pay ID and Osko are Australian traders' only available AUD deposit methods.
Coinspot also offers a free crypto deposit. They offer different deposit methods for AUD deposits, including POLi, PayID, direct deposits, BPAY, cash, and card.
Depositing AUD with POLi, PayID, and direct deposit is free. The others that require charges include:
BPAY: 0.9%
Cash: 2.5%
Card: 2.58%
Binance vs Coinspot: Withdrawal Methods
Binance charges zero fees when you withdraw AUD into an Australian bank account.
The cryptocurrency withdrawal fee is not fixed on Binance. Depending on the network and coin, a trader is charged a flat fee for each withdrawal from the Binance account to another wallet. Network congestion can affect the charges and cause them to fluctuate.
AUD withdrawal on Coinspot is straightforward and quick. You can withdraw your funds anytime. Most withdrawals take up to one business day and are free for AUD.
However, sending crypto assets from Coinspot to other wallets is not free. Users will pay a standard flat fee for each transaction. The cost is dynamic and is always listed on the wallet page.
Binance vs Coinspot: Security
Both Binance and Coinspot have integrated, comprehensive security measures to ensure the safety of investors' funds. Nevertheless, Binance was a victim of a cyber attack in 2019. During this incident, about $40 million worth of Bitcoin was stolen. Due to Binance's insurance policy, this attack has not significantly affected their operation. On the other hand, Coinspot has not had any cyber attacks on its platform so far.
Furthermore, Binance has a $ 1 Billion SAFU fund reserve. This fund is put in place to cushion when there are financial breaches or compromises on the platform. This way, users are assured of the safety of their assets.
Proof Of Reserves
Proof of reserves stands as evidence to confirm that an exchange asset equals user deposits. A third-party firm does this audit, and it's a vital security measure every exchange should provide.
To provide transparency on users' funds, Binance released its proof of reserves system in November 2022, starting with BTC. Later in March 2023, the proof of reserves was updated to include about 24 assets. That makes the amount of funds verifiable on Binance's evidence of reserve system about $ 63 Billion.
Coinbase's proof of reserves currently needs to be made available online. However, they claim to undergo an external audit for the 2022 financial year to ensure customers' funds were held at 1:1.
Account Security
Binance offers a robust security architecture to ensure the safety of customers' accounts. They include the following:
A threshold signature scheme (TSS). Here, multiple parties confirm withdrawal to prove validity.
A two-factor authentication system.
It has advanced data encryption for users' data.
Cold storage facilities.
Security notifications, etc.
Coinspot has also integrated various security measures to protect customers' accounts, including:
A two-factor authentication system.
A geo-locking capability. Here customers can restrict access to their account to a particular region.
Manual disabling of withdrawals.
ISO 27001 certification compliance.
Final Verdict
Binance is the preferred crypto exchange because of its global coverage, variety of trading products, and cheaper fees. Unlike Coinbase, you can trade futures, margins, options, etc on Binance. Binance also has a larger amount of altcoins and better leverage than Coinspot.
Coinspot wins when it comes to its user-friendly interface, making it a great choice for newbies. As a certified Australian native platform, the exchange offers robust security for traders in Australia.