Anonymity is one of the key factors in the crypto space. VPNs do not only give you anonymity, but they also give you a way to work around country restrictions and access exchanges and websites.
A VPN, or Virtual Private Network, is a technology that allows you to create a secure and private connection over a public network, such as the Internet. It establishes a virtual encrypted tunnel between your device and a remote server operated by the VPN provider. When you connect to the internet through a VPN, your online traffic is routed through this encrypted tunnel, protecting it from eavesdropping, censorship, and other forms of surveillance.
Many crypto traders make use of VPNs so that they can browse the web while staying anonymous as well as accessing their favorite crypto exchange.
If you are looking for the best VPN for crypto trading, you have come to the right place. We have tested several VPNs and came up with a list of the best VPNs for cryptocurrency trading.
Best VPNs for crypto trading:
Express VPN
Surfshark
Atlas VPN
Can I use a VPN to trade and buy crypto?
Yes, you may buy and trade cryptocurrency using a VPN. In some cases, a VPN is even required due to geological restrictions in certain areas.
VPNs encrypt your traffic while you're utilizing a home or even public network, making it impossible for anyone interested to follow your online behavior and track your location down.
A VPN can also shield you against phishing schemes, which are among the most serious problems while working with cryptocurrency and can result in a total loss of funds. A VPN provides a secure and confidential channel for all of your cryptocurrency activities.
Full crypto trading VPN analysis
Selecting the right VPN for crypto trading can be tricky, as there are quite a few factors to consider such as server speed, reliability, and available locations. Below, you will find a list of the top 5 VPNs that every crypto trader should look into!
Best Overall: Nord VPN
5600+ Servers in 70 countries, including the US
DNS/IPv6 leak protection
AES-256 encryption
Accepts cryptocurrencies
30-day money back guarantee
We are starting this list off with the clear number one VPN for crypto trading. Nord VPN is known for its strong security features, including 256-bit AES encryption, a kill switch, and multiple VPN protocol support. You can even activate the double VPN feature, which sends traffic over two separate servers for additional security. And of course, Nord VPN has a strict no-logs policy, which means that it doesn't track any of your activities.

For cryptocurrency traders, a stable and secure connection is absolutely crucial. Nord VPN offers a massive server network with thousands of servers worldwide, so you can connect to the ones suiting your needs best while having the lowest latency. This is very important for quick trade execution. Overall NordVPN performs incredibly well when it comes to performance, so you should not notice any noticeable network issues like lags, a few milliseconds at most.
If you want to bypass geographical restrictions, you will definitely find a server in an area or country near you that can access the service or website you are trying to reach.
Furthermore, NordVPN provides its customers with outstanding 24/7 customer support. So if you ever have an issue with their service or you would just like to have a question answered, you can always reach out to a knowledgeable support team.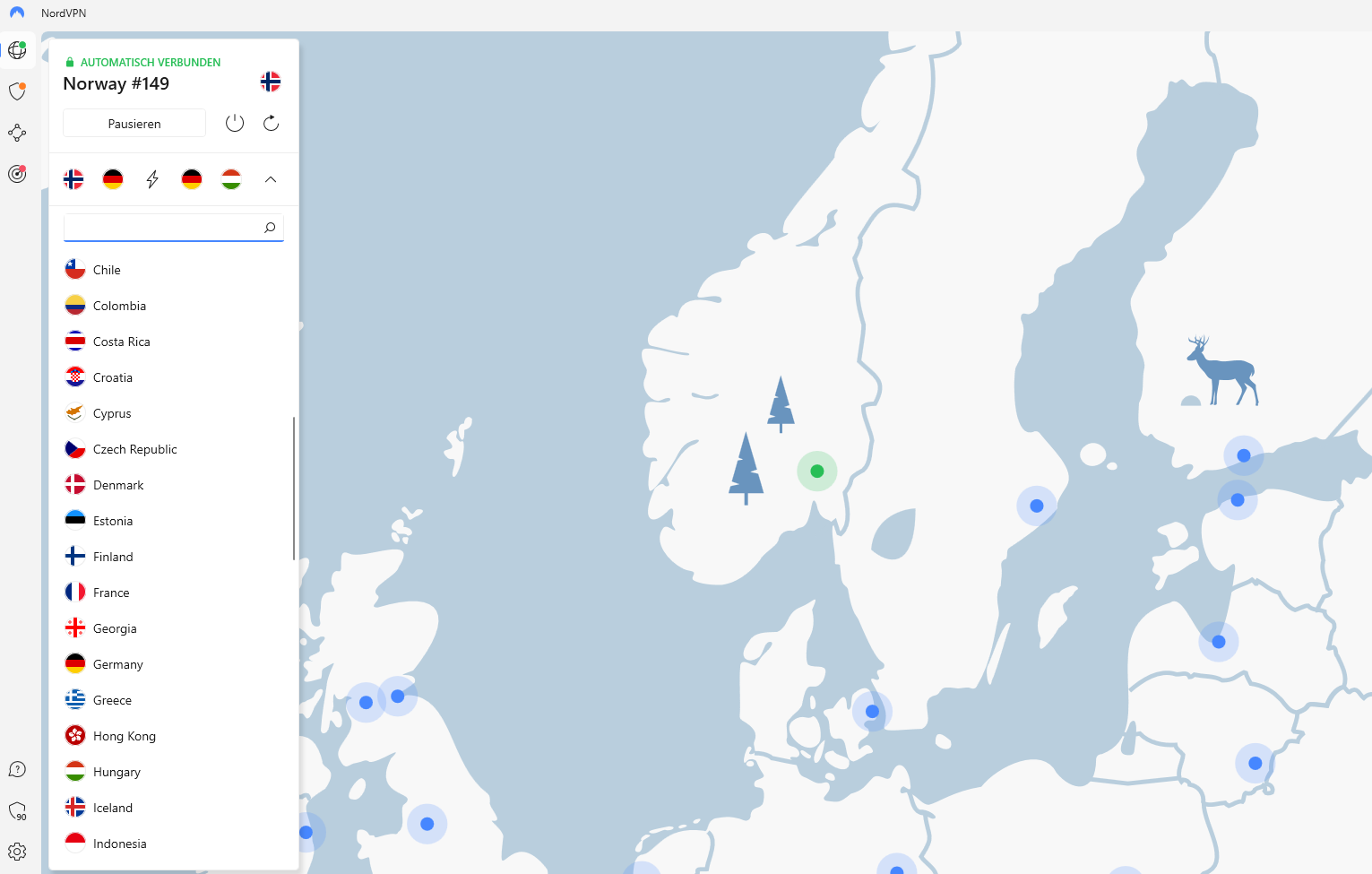 Lastly, the developers of NordVPN had ease of use for their customers in mind. It is super easy to navigate with a good-looking user interface, and you don't need any technical knowledge to connect to other areas.
Simply launch the NordVPN program and click on the server you would like to connect to. You can also search for specific countries and browse the globe if you would like to connect to specific areas.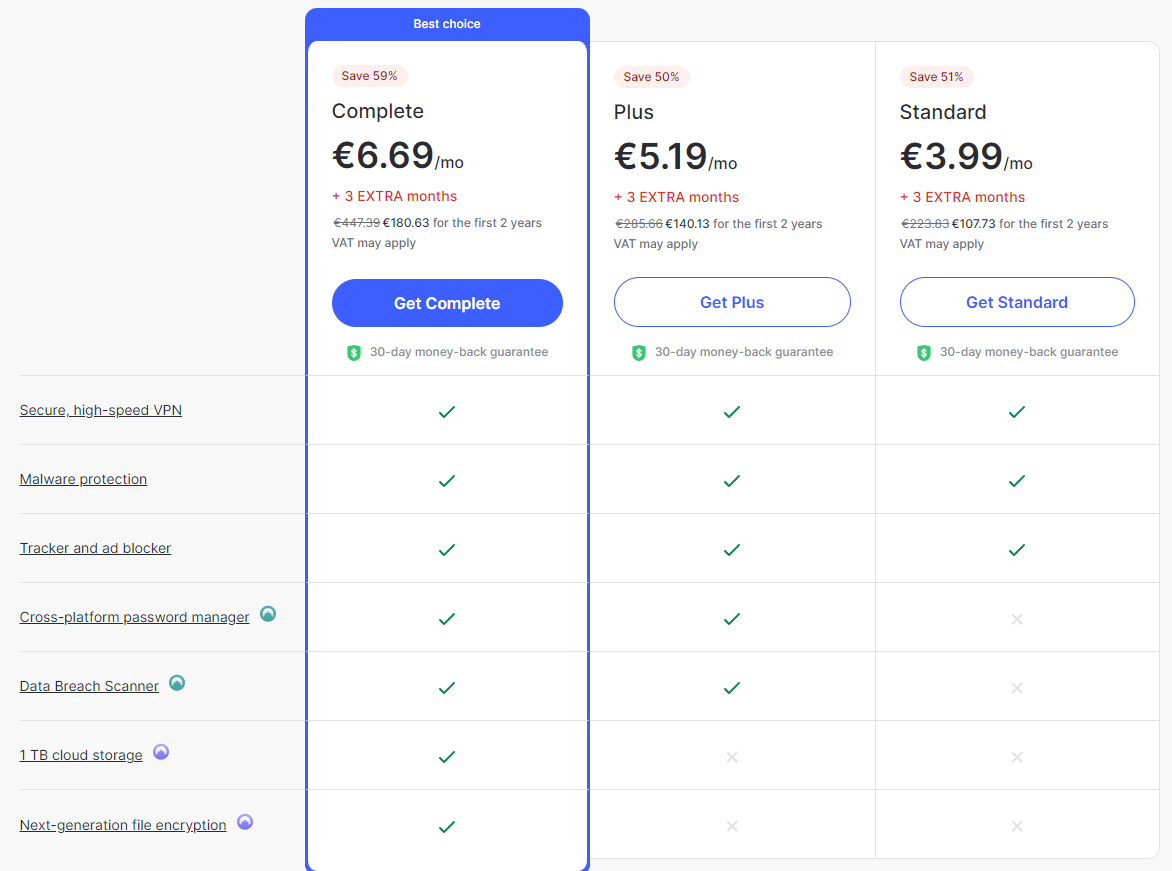 For the pricing, NordVPN is in the mid range. It is not expensive but also not the cheapest. However, you get the overall best value for a low price of 3.99€ per month. If you want additional features such as password managers, cloud storage or new encryption methods, you can always stock up your plan. However, for crypto trading, the Standard plan is doing the job!
Best Value: Express VPN
Another great VPN for trading cryptocurrencies is ExpressVPN. It safeguards your cryptocurrency transactions using the most recent security and privacy techniques.
First off, it encourages anonymous subscriptions by accepting a variety of payment options, including Bitcoin and other cryptocurrencies.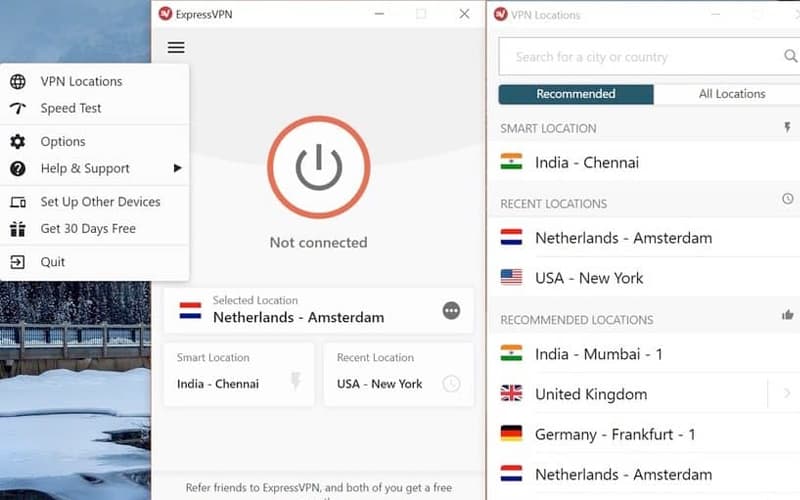 Then, among its 3000+ servers, there are 94 nations with restrictive regimes, including Turkey. As a result, there are many places where you may access geo-restricted altcoins and trading sites.
Notably, it boasts the RAM-powered TrustedServer technology. The servers are unable to hold data, thus after each session, all data is automatically deleted. Consequently, when you trade cryptocurrency, your vulnerability to hackers decreases.
For several days, we tested the speed of various VPNs using both Ethernet and wireless connections. The results demonstrate ExpressVPN's mastery of speed, particularly with local servers.
With AES 256-bit encryption, perfect forward secrecy, SHA-512 HMAC authentication, and an RSA key, ExpressVPN secures your Bitcoin transactions.
According to its privacy statement, the service does not retain any personal data. It only collects information necessary for maintenance, such as installed app versions, data transfers, and connection dates rather than times.
The British Virgin Islands, where the VPN is registered, are not a part of an alliance that exchanges surveillance data. Consequently, you can carry out your cryptocurrency transactions in secret.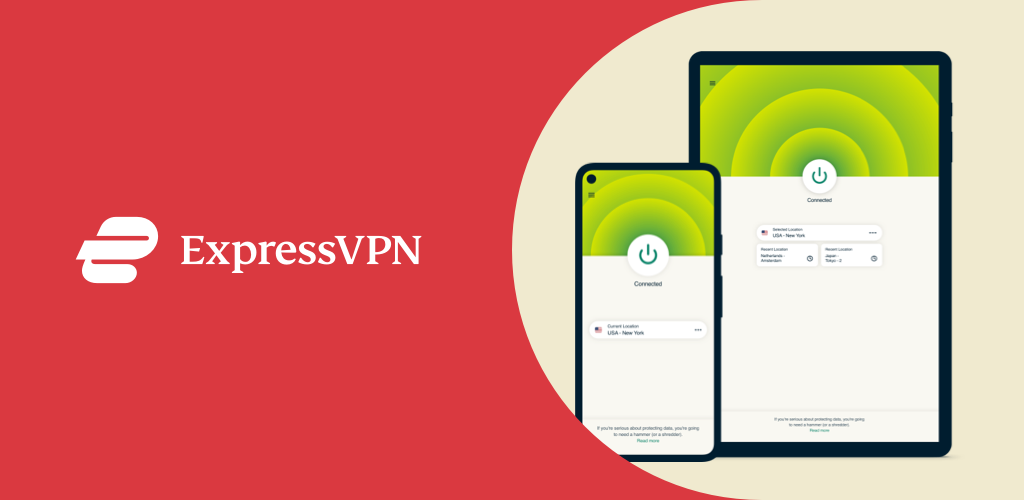 ExpressVPN is a great option for novices thanks to its simple UI and user-friendly server list. Whether using a laptop or a mobile device, installing the app is simple. All of the major operating systems, including Windows, Android, macOS, iOS, and Linux, are compatible with it.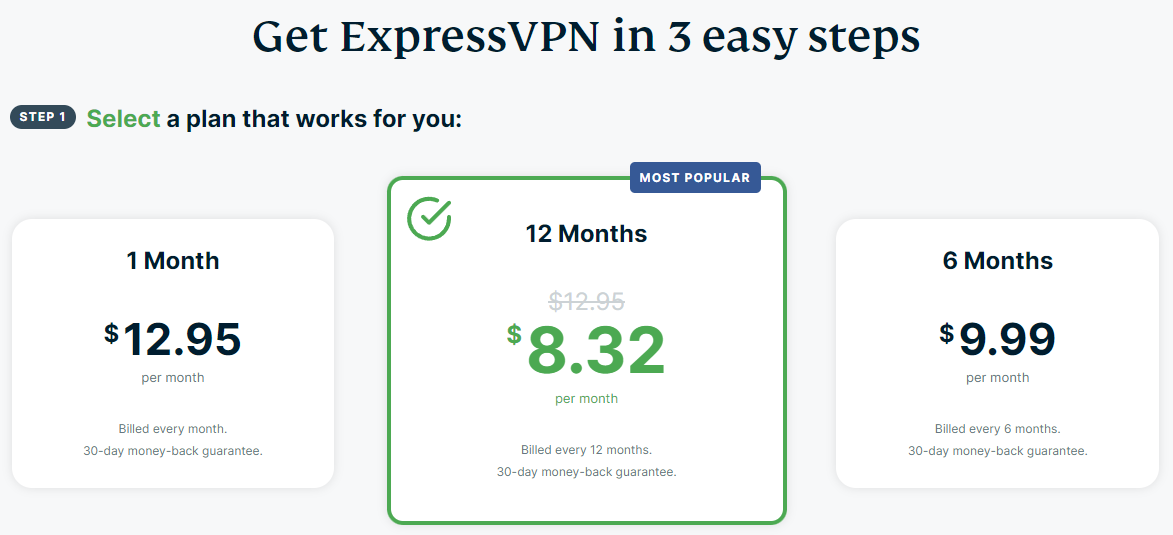 Even though ExpressVPN is a little more expensive than its competitors, its features are important to note. The annual plan, which costs $8.32 per month plus three free months, is the best value. However, the VPN offers a 30-day money-back guarantee on all of its plans.
Best Budget VPN: Surfshark VPN
For crypto traders who require a secure network across an unlimited number of devices while on a budget, Surfshark is a fantastic choice. Surfshark shines with the amount of anonymity it provides and the choice of 100 countries with 3200 servers, with many locations in the US and Europe. You will easily find a server close to you for bypassing restrictions in regions such as the United States, China, or Canada.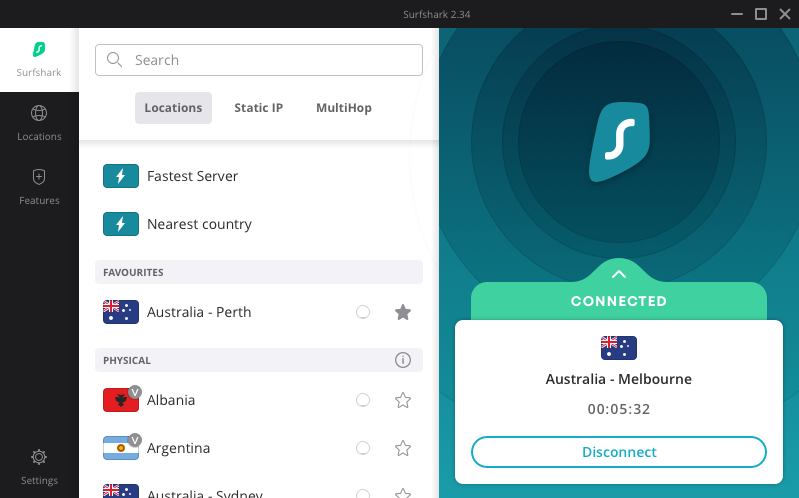 In terms of jurisdiction, the service is based in The Netherlands, an off-the-grid location. You also don't need to be concerned about your information being tracked by Surfshark. Their no-logs policy makes it clear that they won't gather any information about you.
Additionally, the servers used by the service are RAM-only, making them secure even if they end up in the hands of law authorities.
They have made more technical advancements as well. IP, DNS, and WebRTC leaks won't be a problem. Moreover, you won't need to wait a long period for the
The Surfshark Help section also has a good quantity of information to address many common problems. Additionally, it contains a ton of connection directions, FAQs, and setup tutorials. The 24/7 live chat option is an alternative way to get in touch with their customer service.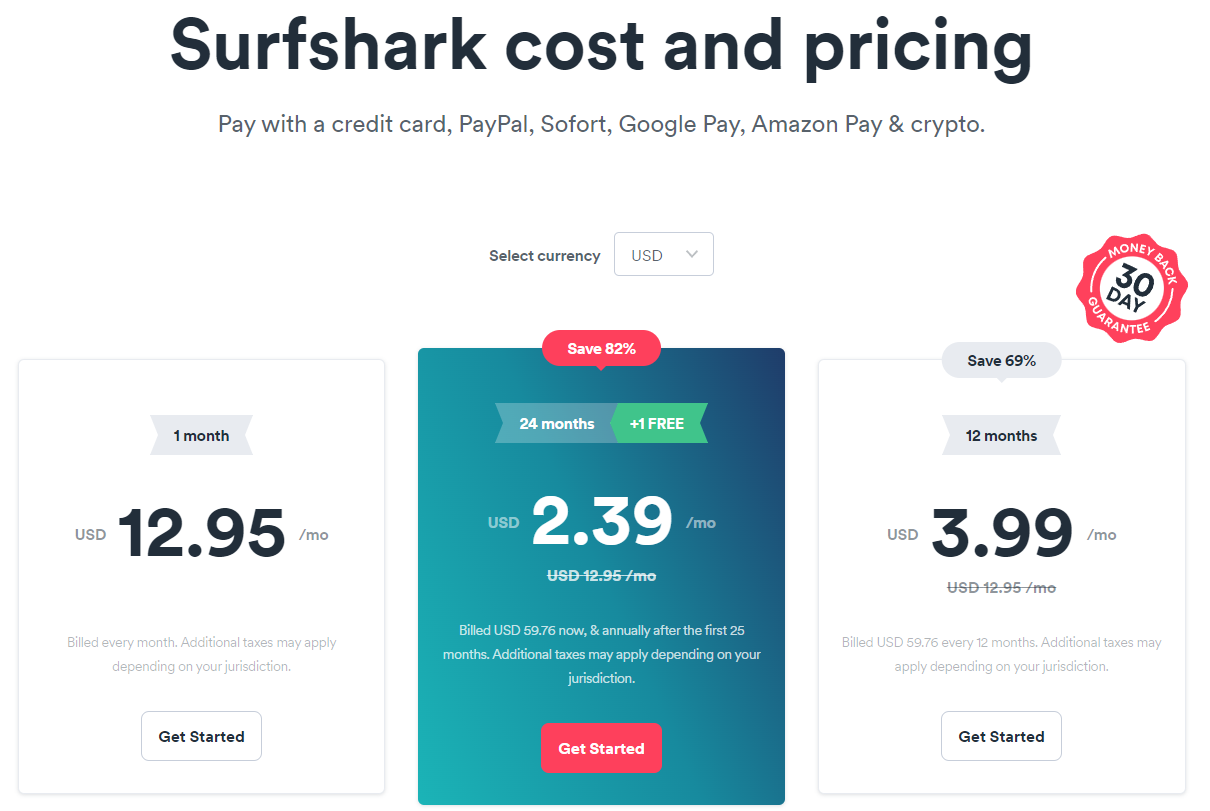 Surfshark is one of the most affordable VPNs. With the cheapest plan at only $2.39 per month for the first two years, you get great value for your money!
Best Free Option: Atlas VPN
One of the top free VPNs for cryptocurrency trading is Atlas VPN. The ease of use and its free version was the selling aspects for us, even though 1000 servers across 42 countries may not be as many as the leading suppliers.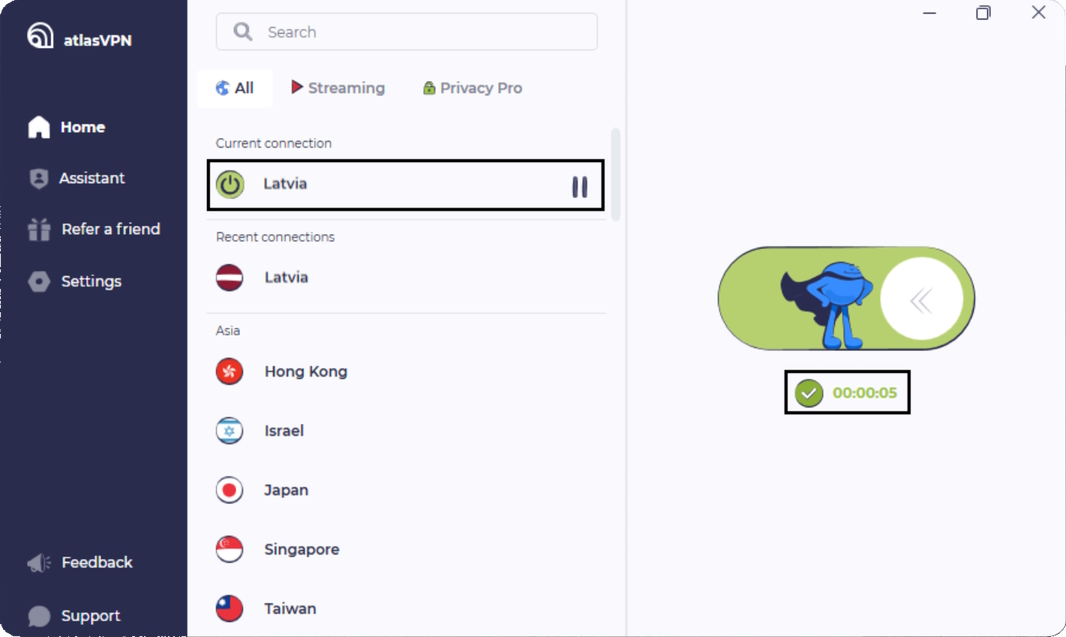 Like the majority of the finest VPNs, Atlas VPN uses the AES-256 cipher for security. With this one, there should be no encryption issues. In order to provide even more protection, Atlas VPN also has a kill switch that, when used properly, can stop data breaches in the event that a secure connection is lost. The well-implemented WireGuard protocol does a good job in terms of speed and performance.
In terms of client privacy, Atlas VPN does a decent job of protecting their anonymity. When you create an account, no personal information is requested. Additionally, it has a no-logs policy that stipulates that no personal data is gathered. Its location in the United States may put off some people, though.

While AtlasVPN offers a free version with a premium subscription option for additional features, you can still upgrade your plan for only $1.83 per month and receive additional features.
Why Should I Use a VPN for Cryptocurrency Activities?
The first point is encryption, which is one of the main reasons you might want to utilize a VPN for your crypto activities. Your internet activity is encrypted when you use a VPN, making it impossible for anyone to see what you are doing online or what kind of activity it is. This is especially helpful if you need to execute a transaction over an unsecured or public Wi-Fi network.
Secondly, many platforms are restricted in some countries. One example is the trading platform Bitget. While Bitget is a non-KYC exchange, countries such as the USA are restricted to trade on the platform. However, many crypto traders make use of a VPN to change their virtual location to an area that is not restricted on said platform. That way, even when being in restricted areas, you can still access your favorite trading platform.
Are VPNs Legal for Crypto Trading?
Yes, using a VPN is totally legal and many businesses utilize a variety of VPNs for their own data. However, it is prohibited to use a VPN for an illicit activity like downloading pirated movies or anything else that violates regional laws.
Are VPNs Safe For Crypto?
A good question, given that your VPN provider may be able to view anything you do as your entire internet activity is routed through them. However, RAM-only servers and no-log policies ensure that your VPN service is not spying on or recording your behavior in this situation. Choose a VPN provider that has had these assertions independently verified, and stay away from free VPN providers, which have a history of misusing user data and selling it to marketers.
Which crypto exchange can I access with a VPN?
If you want to use the VPN for avoiding local restrictions and accessing blocked platforms, you can only use non-KYC platforms.
If you try to access a trading platform that requires KYC, you might be able to sign up. However, as you must verify your identity, you will be stuck at that point.
Non-KYC exchanges and platforms do not require any sort of identity verification, meaning you can use the platform even when in restricted areas. You should still look up the verification requirements for the non-KYC platform you are planning to use as some features might only be available for verified users.