Choosing the right cryptocurrency exchange is important for traders who seek an optimal trading experience. This article compares Delta Exchange and Binance, two top crypto exchange platforms. While Delta Exchange is popular for options trading, Binance has multiple altcoins for trading on its exchange.
We encourage you to keep reading to gain more insight into both platforms and their unique features. This article will also help you choose the suitable exchange for you.
Delta Exchange vs Binance: A Quick Glance
Delta Exchange and Binance are two prominent cryptocurrency exchanges with unique strengths. We will start by having a concise overview of both platforms.
Delta Exchange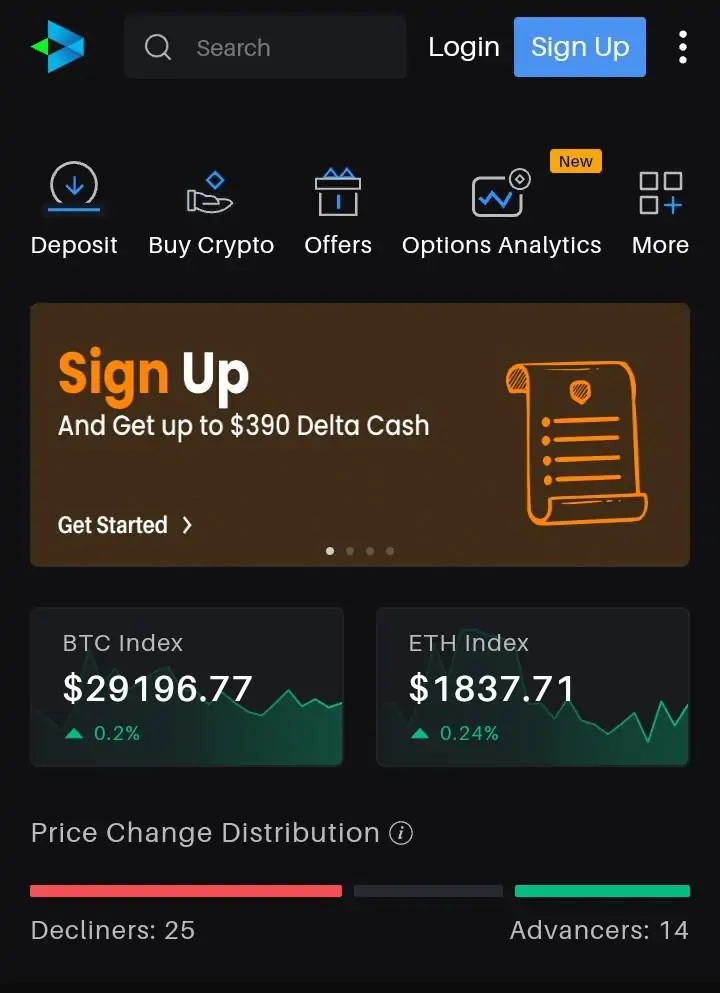 Delta Exchange is a fast-growing cryptocurrency derivatives exchange founded in February 2018 by Pankaj Balani and Jitender Toka. As of 2022, they allegedly have about 68 employees.
Delta Exchange is a fast-growing cryptocurrency derivatives exchange founded in February 2018 by Pankaj Balani and Jitender Toka. As of 2022, they allegedly have about 68 employees.
Delta Exchange is headquartered in Kingston, Saint Andrew, Jamaica. However, it is available in many countries, including those in Australia, European Union, United Kingdom, etc. Countries like the United States of America, Iran, North Korea, United Arab Emirates, Russia, China, Japan, Afghanistan, etc.
The exchange is popular for options trading but is also a go-to place for trading futures, derivatives, perpetual contracts, margins, etc. They currently have an average trading volume of $49,471,708. Delta Exchange's close competitors include BitMEX, DeriBit, Cryptofacilities, etc.
You can access Delta Exchange via their mobile app. The app has over 100,000 downloads and 3.2-star ratings on Google Play Store. The rating is a bit higher on IOS, with the app getting a 4.5-star rating.
Binance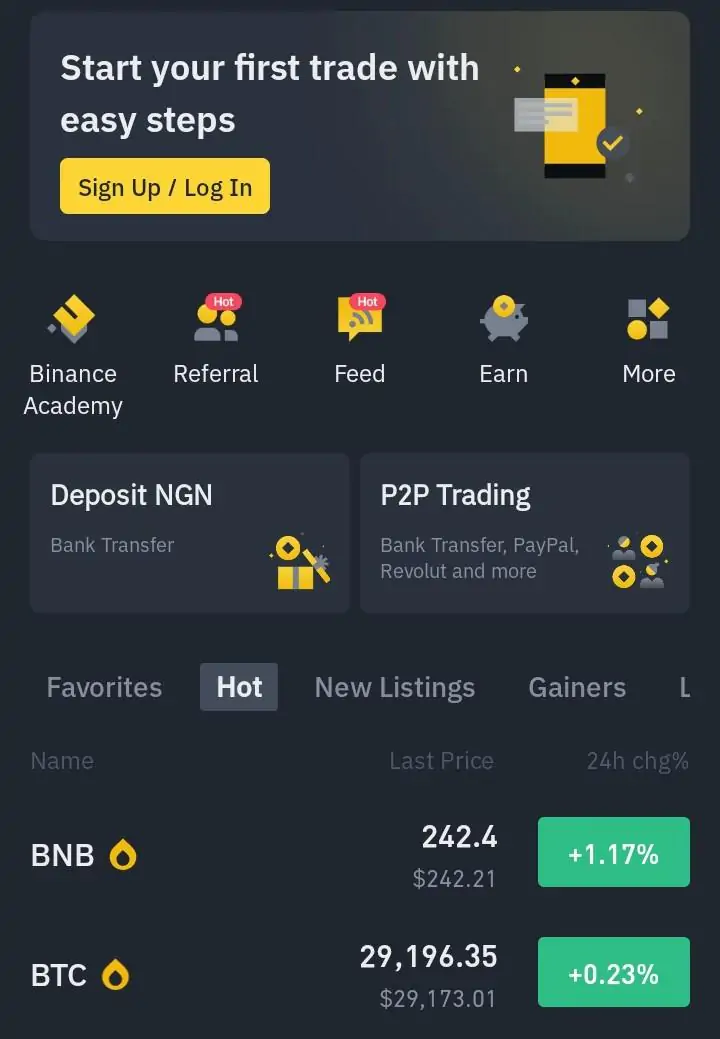 Binance is a leading cryptocurrency exchange founded by Changpeng Zhao, popularly known as CZ, in 2017. The exchange, on launching, had its headquarters in Shanghai, China, but later moved to Tokyo and then Malta. Currently, their holding company is in the Cayman Islands. However, the exchange has refused to disclose where its headquarter is located.
Binance has the most financial products. They offer spot, future, margins, options, and NFT trading. Users can trade over 350 cryptocurrencies on Binance, including their native token, BNB. The exchange currently boasts a trading volume of $30,326,466,484.
Binance is available in most countries, with over 120 million users. They also have over 7400 employees globally. However, they face regulatory issues in places like the United St and the United Kingdom.
The Binance mobile application has over 50 million downloads on Google Play Store. They have 4.3-star ratings on the same platform. On Apple Store, they also have an impressive 4.7-star rating.
Delta Exchange Vs. Binance: Signup And KYC
Opening a personal account on Binance is pretty straightforward. To register, you must visit their website and sign up with your phone number, email address, or Google or Apple account.
Once you sign up and agree to their terms of agreement and privacy, you will receive a 6-digit verification code in your email or phone. Enter the code in the area provided. The next step that follows will be to create a strong password. After this, your account is ready.
The process is similar to Delta Exchange. However, you need either your email or Google account to signup here. You can't use your phone number to sign up here.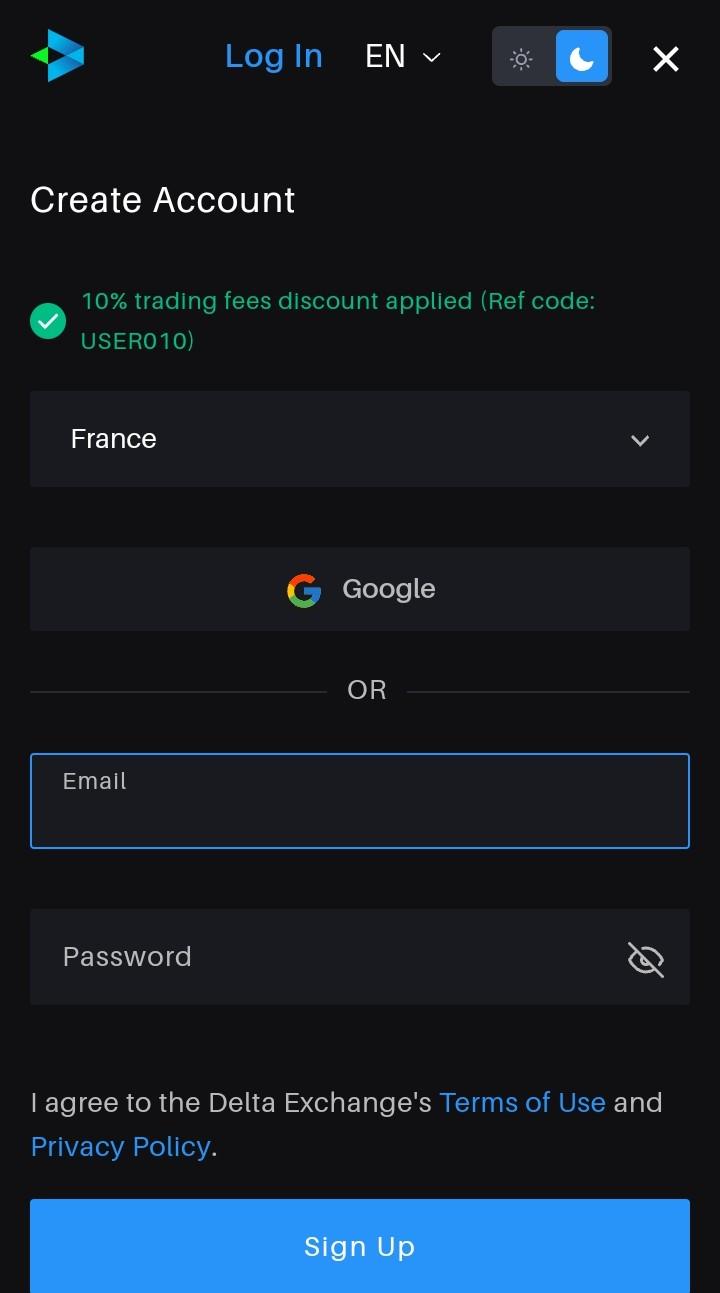 future
While signing up, you need to input your location on their portals. At this stage, you will confirm if the exchange can serve customers in your country of residence.
Binance and Delta Exchange use the Know Your Customer feature to get information and data from potential or current customers. Doing this will help prevent fraud, money laundering, or other illicit financial activities. Moreover, you need to complete your KYC. to get complete access to both platforms.
To start the KYC process on Binance, you must first log in and choose your nationality. That is important because each region has different requirements for KYC.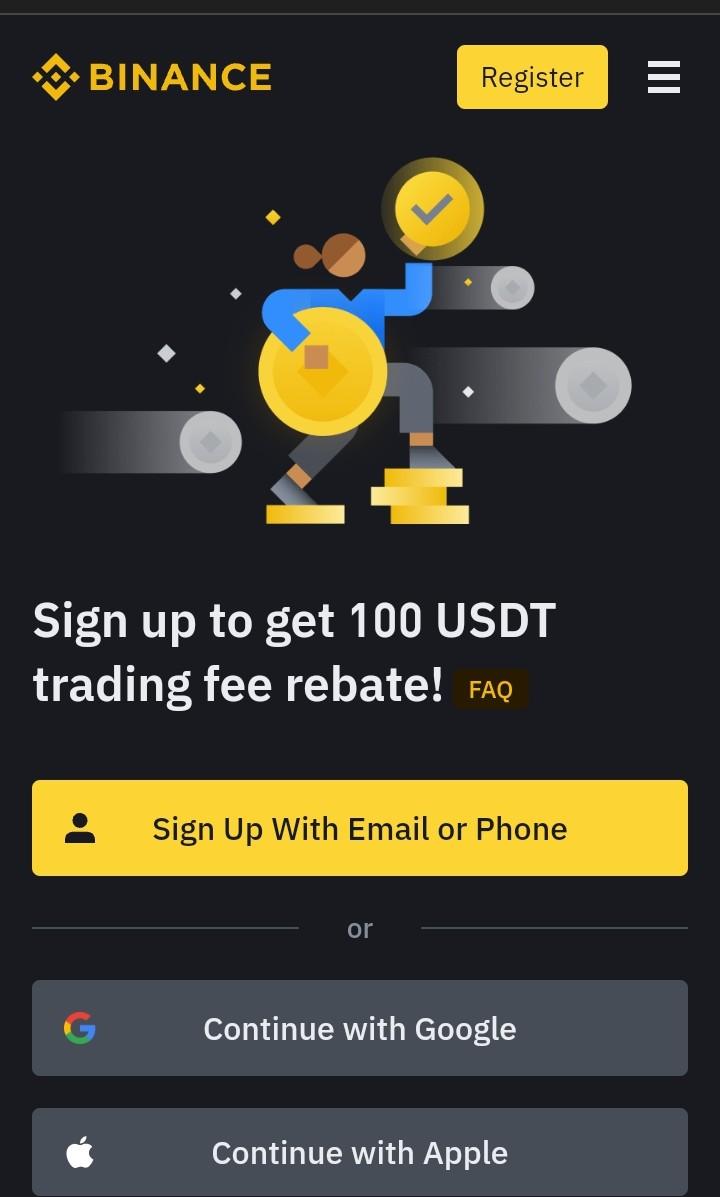 After choosing your nationality, you will provide relevant documents like government-issued identification cards, legal names, photo IDs. Your submitted papers may take 48 hours to be reviewed.
One benefit you get from completing your verification on Binance is higher withdrawal limits. While an unverified user has a daily withdrawal limit of 0.06 BTC, a verified user can withdraw up to 100 BTC daily.
The KYC process for Delta Exchange is also straightforward. Unlike Binance, unverified Delta Exchange users cannot withdraw or trade on the platform. That shows the importance of verification.
The documents for verification on Delta Exchange also depend on the location. Some required documents include legal name, date of birth, verified phone number, proof of identity, proof of delivery, etc.
Delta Exchange vs Binance: Products, Services, And Features
Trading Products
Delta Exchange and Binance offer a wide range of trading features. However, Delta Exchange focuses more on options trading.
Delta Exchange offers futures trading on BTC and over 50 altcoins. On their platform, you can also call and put options on BTC and other leading altcoins like ETH, SOL, and BNB.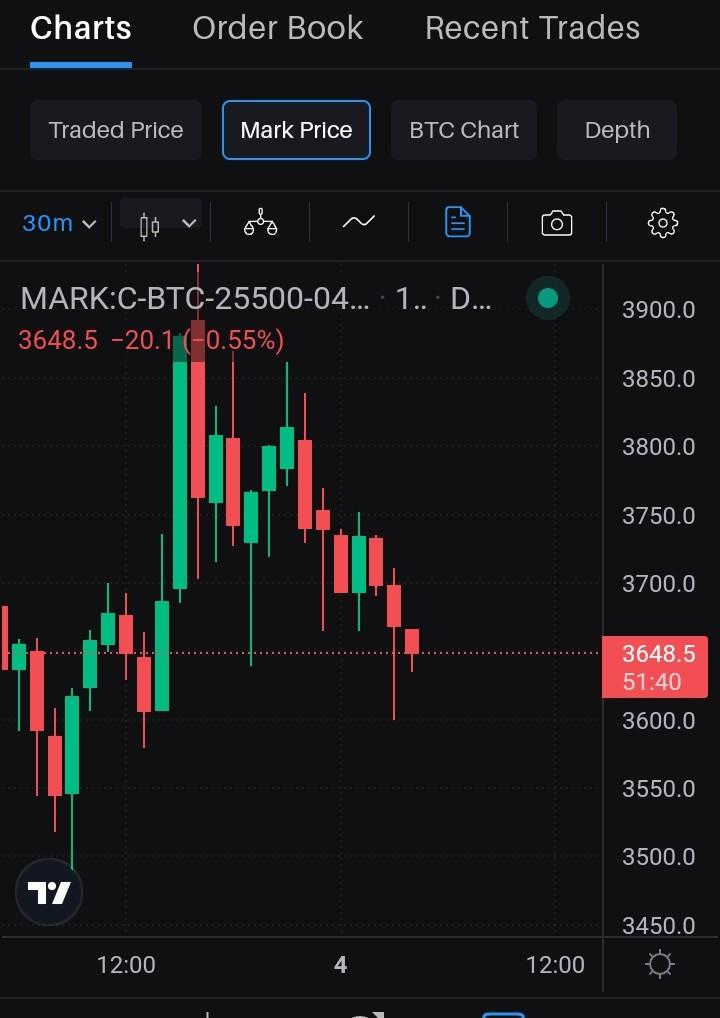 Other ways to engage the platform include staking, subscribing to algo trading strategies, move options trading, and spot trading. They currently have seven pairs for their spot trading, including DETO/USDT, BTC/USDT, ETH/USDT, etc.
Delta Exchange's options book has a tight spread, with BTC and ETH being less than 2 BPS. They also provide a maximum leverage of 100x, and all their contracts are settled in USDT, BTC, or ETH.
Binance also offers spot, future, margins, and options trading. They provide a high leverage of 125x for future trading. The platform is home to over 350 cryptocurrencies on the forum. Some coins you can trade on Binance include Bitcoin, Binance Coin, Ripple, Shiba Inu, Ethereum, Cardona, Solana, Litecoin, and more. In addition, they offer NFT trading.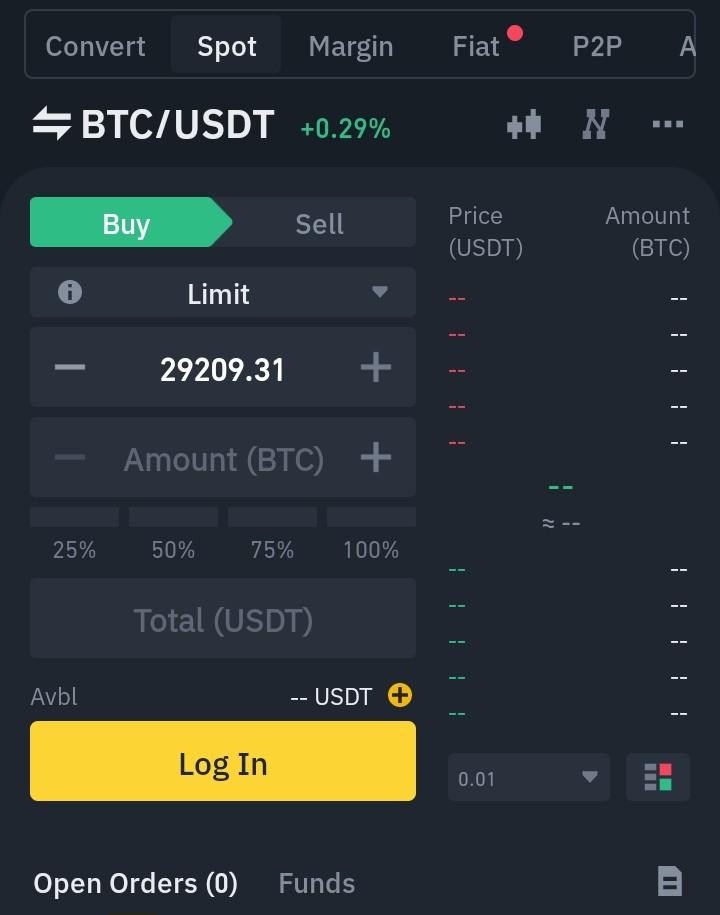 Trading Interface
Delta Exchange offers a simple and user-friendly interface. The trading platform has features that will make it easier for intermediate to advanced traders to trade derivatives. The trading interface also features shortcuts and prompts to help users access various trading categories.
Binance trading platform is designed to help enthusiastic traders maximize profit.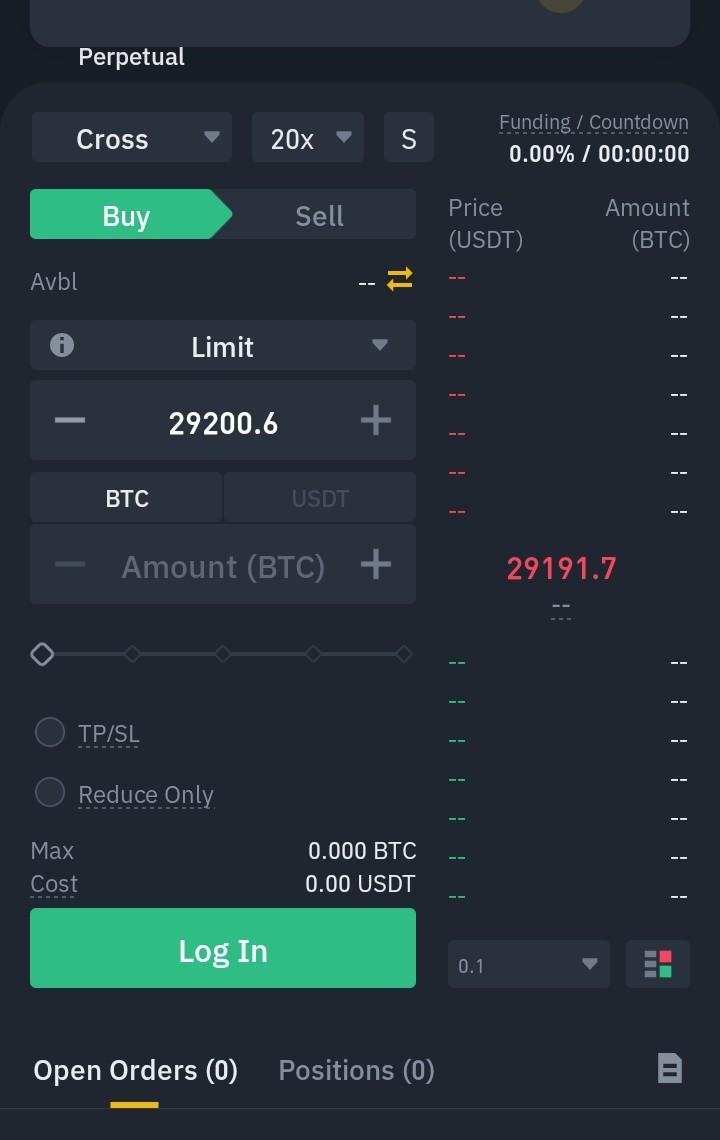 The trading dashboard has an impressive market selection and trading tools. Binance has a more advanced and comprehensive exchange than Delta exchange, so it is more complicated to use.
Delta Exchange Vs. Binance: Trading Fees
Delta offers a fixed and affordable trading fee on all their trading categories. Both takers and makers pay a certain amount to trade any of their products.
For instance, trading futures on Delta requires 0.1% taker and maker fees. The taker and maker fees for options are 0.03% on the same platform.
For spot trading on Delta Exchange, the taker and maker fee is 0.05%. You can get up to 50% discount on trading fees by joining their VIP program.
Binance spot trading fee is less affordable than that of Delta exchange. In addition, the prices change as your trading volume increases. For instance, regular users with less than 1 million BUSD pay a trading fee of 0.1% for both makers and takers. On the other hand, a VIP 7 trader, with a trading volume of more than 4 billion USD, pay 0.012% and 0.024% as maker and taker fee, respectively. You can enjoy a 25% discount on spot trading when you pay with BNB.
Trading fee on futures also depends on your trading volume. The fee decreases as your trading volume increases. The regular trader pays 0.02% and 0.04$ as maker and taker fees, respectively. You will also get a 10% discount when you trade futures in BNB.
Delta Exchange vs Binance: Deposit Methods
Delta Exchange accepts deposits of crypto assets from other exchanges into their wallet. Some supported cryptocurrencies include ETH, BTC, SOL, DETO, XRP, USDT, and USDC. You can deposit these assets using the ERC20, BEP20 (BSC), TRC20, XRP, BTC, polygon, and Solana Network. There are no required fees for deposition on Delta Exchange.
You can't deposit fiat currencies on Delta Exchange.
Binance does not also charge when you deposit crypto. You can deposit fiat currencies here, and some of the supported currencies include USD, EUR, COP, AUD, GHS, AED, JPY, NGN, etc.
Traders can deposit these fiat currencies through bank transfer, bank card, online banking, peer express, E-wallet, etc. Bank/SEPA transfer for EUR and GBP costs 1£/1€.
Delta Exchange vs Binance: Withdrawal Methods
Delta Exchange processes withdrawals within 12 hours of initiating the withdrawal. Although, some withdrawals may take up to 24 hours.
It would be best to withdraw more than the required minimum amount on Delta Exchange. For instance, you can't withdraw less than 0.02 BTC on the exchange.
Their withdrawal fees depend on the cryptocurrency and the network and may change based on network capacity. For instance, you will pay 10 USDT when withdrawing USDT via the ERC20 network but 1 USDT when withdrawing the same coin on the BEP20(BSC) network.
Delta Exchange does not support the withdrawal of fiat currencies on their exchange.
Withdrawal rates on Binance are dynamic and depend on the network. Factors such as network congestion can cause the withdrawal rates to fluctuate.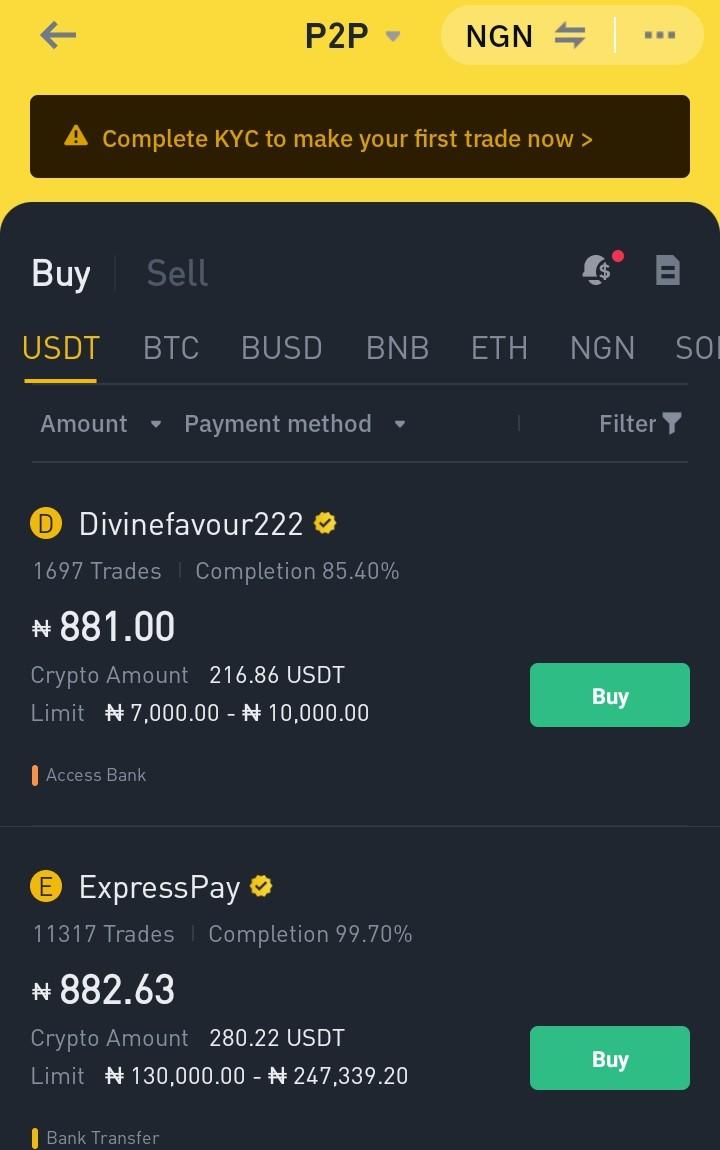 You can withdraw fiat currencies on Binance using a bank card, bank transfer, zen, online banking, peer express, instant bank payment, etc. The withdrawal fees vary across different fiat currencies and withdrawal methods. For instance, you will pay 0.5 GBP when you withdraw pound sterling via instant bank payment, but free you withdraw USD via peer express.
Delta Exchange Vs. Binance: Security
Security is an important factor to consider when choosing an exchange. Although both platforms claim to prioritize their security, they are not immune from cyber-attacks.
Binance, for instance, has had several hack incidents. One happened in 2019 when hackers stole $40 million of Bitcoin, two-factor user codes, and API tokens.
DeltaExchangee, on the other hand, has an impressive security track record since its establishment in 2018. There have been no reported security breach or hack on the platform.
Proof Of Reserve
As of November 2022, Delta Exchange promise to publish their proof of reserve in the coming days. However, recent information has yet to be seen regarding that.
Binance, on the other hand, has a $63 billion proof of reserves covering 24 assets. This way, traders can rest assured that the exchange has the required assets to cover liabilities.
Account Security
To secure traders' accounts, Delta Exchange provides enterprise-grade security. Trader's crypto assets are also stored in a multi-sig wallet to ensure safety.
Delta Exchange encourages the use of two-factor authentication to secure online accounts. They do this by combining a password and a code generated by an authenticator app. Some authenticator apps for 2FA on Delta Exchange Include Microsoft Authenticator, Authy, LastPass, Duo Mobile, etc. They don't allow the use of the Google Authenticator app.
Binance security architecture is robust. They use a threshold signature scheme (TSS) system to ensure the safety of trader funds during a withdrawal attempt. Here, more than one person confirms withdrawal before it becomes valid.
Binance also uses the 2FA authenticator measure to secure user accounts. They have a Binance Authenticator app; however, you can also use a Google Authenticator app.
Final Verdict
Both Delta Exchange and Binance offer competitive services and unique features for traders. However, Binance is the most preferred option because of its diverse trading options, security, and extensive alt coins availability. Delta Exchange is the most ideal for options trading.