Cryptocurrency is known to make people rich. While cryptocurrency is relatively new industry, the potential to make money from cryptos is massive and everybody knows that. In 2023 alone, Bitcoins price rose by 100% and easily outperformed tradfi markets. But trading is not the only way to make money with cryptos.
I have tested every possible way to make money with cryptos. This guide will reveal to you the best ways how you can make money in crypto which you can start earning with today!
The Best Ways to make Money with Cryptocurrency
Below you will find our list of the best ways to make cryptos. Each point has its up and downsides. At the end of this article, you will know exactly which way of making money with cryptocurrency works best for YOU!
Trading
Staking
Airdrops
Affiliate Programs
Lending
Mining
Gaming
Giveaways
1. Trading
Trading is by far the best way to make money with cryptocurrencies. The crypto market is the most volatile market. While a lot of volatility means more risk, it also means endless opportunities. Unlike traditional markets, cryptos can be traded 7 days a week, 24 hours a day.
The best thing about trading is its scalability as your portfolio will grow exponentially. If you want to learn how to trade, make sure to check out our list of the best crypto exchanges for day trading. I also highly recommend you check out our trading psychology guide which will take your skills to the next level!
If you truly want to become a crypto trader, you should also check out our guide for the best crypto demo trading platforms. Demo trading on exchanges is completely risk-free, as no money is involved and you can get a feeling for how the crypto market works.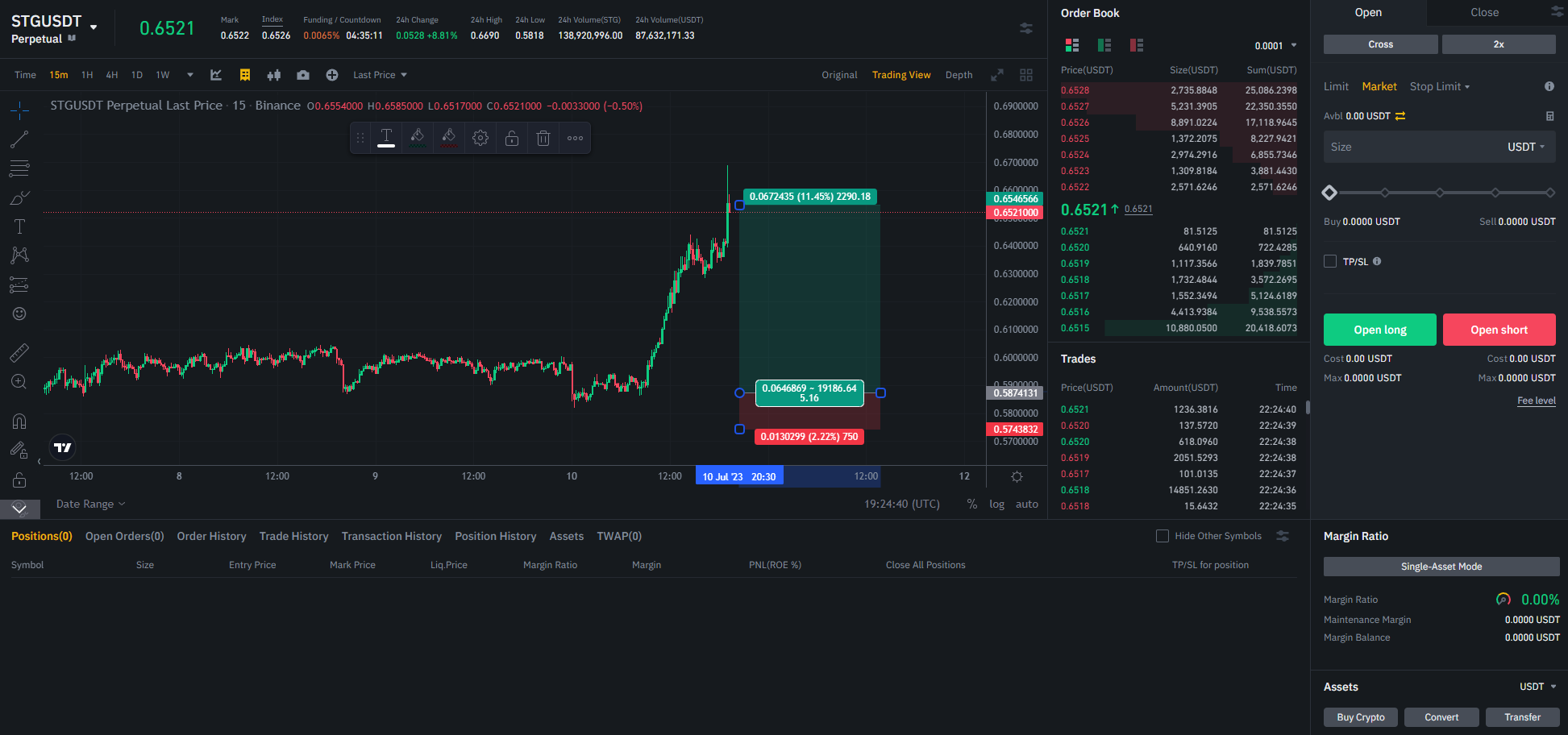 2. Staking
Staking is another great way to earn money with cryptos. While it is a slower way to accumulate wealth, it is the perfect way to let your money work for you. When staking cryptos, you will lock your cryptos up in a wallet. These coins will then be used to validate transactions which will result in a reward to the staker (proof of stake). It is similar to an interest rate at a bank, except the APY is a lot better.
3. Airdrops
Farming airdrops is probably the most underrated way of making money in crypto. Especially new crypto enthusiasts that don't have a lot of money yet should get into airdrops. Many people don't know this, but crypto airdrops can be worth 6 figures. The crypto project Blur paid out over $100.000 to some people that participated in the Blur airdrop. Another great Airdrop was Arbitrum (ARB) which paid between $2.000-$16.000 for simply interacting on the test-net. It is basically free money, and we are not talking about small sums here.
4. Affiliate Programs
Have you ever watched crypto YouTubers and wondered why they all have referral links in crypto exchanges in their description? The reason for that is very simple: Crypto affiliate programs pay well. For each transaction done with their referral code, they are getting a cut of the fees. The crypto exchange basically shares its revenue for promoting their platform. Prominent crypto traders such as MMCrypto, allegedly made over $300 million from the Bybit referral program in the 2021 bull run.
You can apply for the best crypto affiliate programs in order to be provided with a unique referral code and a referral link that you can share with your audience. Some of the highest-paying affiliate programs are Bitget, Bybit, and PrimeXBT.
You can start getting active on Twitter, start a youtube channel, or build a crypto website to get an audience which you can share your favorite crypto platforms with. Also, you can not only share trading platforms but also analysis tools such as TradingView and Nansen which both have generous crypto affiliate programs as well.
5. Lending
In the crypto space, you can give your money to other people in the form of a loan. Many crypto exchanges such as WhiteBIT, Binance, or Bybit offer lending services. The exchanges will use these funds for market making and liquidity providing on their platform and pay you interest on your tokens. Most platforms offer fixed lending where you lock your funds up, similar to staking. However, some crypto exchanges such as WhiteBIT offer flexible lending where you can take out your money whenever you want. Lending rewards range from 1-22% APY.
6. Mining
Mining is the process of creating new coins and releasing them into circulation. Not every crypto supports mining as some cryptos might have reached their maximum token supply already. Bitcoin for example has a maximum supply of 21 million coins. As of July 2023, 93% of all tokens have been mined already.
The downside of mining is the start-up cost which is not low. You need to buy proper mining equipment as well as a location. Oh, and don't forget about the energy and power supply which might not be cheap either! Once your mining setup is done, you should have a decent income. However, getting there is the hard part so we would not recommend mining to beginners.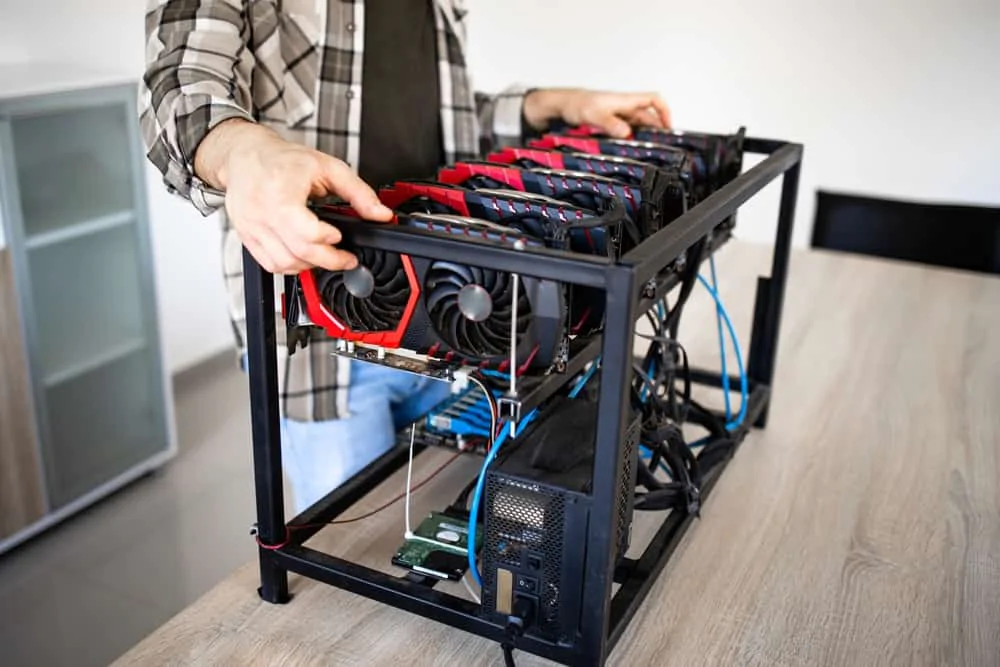 7. Play 2 Earn
How does getting paid for playing crypto games sound? Too good to be true? Not in the crypto world. During the 2021 Bullrun, many crypto games paid out massive rewards to their users.
One of the most popular play 2 games (or should I say move 2 earn?) was STEPN where you have to buy an NFT sneaker on your phone which you will then use to walk, jog, or run with (yes, in the real world). This concept was groundbreaking and completely took over the play 2 earn space. I also used STEPN and I earned $50-$100 for a 5-10 minute run… Every single day!
While this does sound too good to be true, it absolutely was the reality of the bull market. However, during this heavy crypto winter, the prices fell a lot and hardly any Play 2 Earn game pays out the same amounts as they used to.
I recommend you look out for the next big play to earn crypto game in the next bull market. The potential is insane and I am very excited about it.
8. Giveaways
Getting money for free is always a great feeling. One such way is participating in crypto giveaways. You can search for giveaways on Twitter or use crypto faucets where you can receive free cryptos for completing small tasks. Giveaways are great for beginners that don't have a lot of capital yet. With giveaways, you usually won't make a lot of money, but it is a good place to start without any risks involved.
How can I get started to make Money with Cryptos?
First of all, you should think about your current situation. If you have no money, then trading might not be for you. It is better to participate in airdrops, giveaways, and faucets and to have some long-term investments. If your cash reserves are low, Play 2 Earn might also be a great choice. If you find something that is fun and it pays you money, it is basically a double win.
If you have some capital on the side, trading is by far the best way of making money in crypto. While trading is not easy, learning and figuring out how to do it is worth more than any university degree. The best thing about crypto trading in 2023 and onwards is the endless amount of free learning content on youtube and Twitter. Start consuming content and watch the charts to slowly develop a sense of how the markets move.
For people that work a 9-5 job and don't want to spend so much time on the charts, investing, and mining might be the best option. Once your mining rig is set up, you can leave it running and it will generate passive income, the same goes for your investments. Just leave them running!
Pros and Cons of Making Money with crypto
While making money in the cryptocurrency industry sounds amazing, there are also a few downsides that we absolutely must cover.
Pros
Generational wealth opportunity
Overnight success potential
Highly scalable
No upfront cost (airdrops and giveaways)
Cons
Regulatory uncertainty
Many shady businesses
Sensitive to hacks
Highly volatility means High risk