Many platforms launch their native tokens to provide their users with numerous benefits and attract more customers. Bitget is also doing the same with its Bitget Token (BGB). However, it also has many other benefits that some exchanges lack. You might be curious about how this token is beneficial and eager to learn more about it.
This guide will answer all your questions. Here, we will give you an overview of Bitget Token, its use cases, and its benefits. You will also learn how you can obtain and stake BGB to generate a passive income. So, without further waiting, Let's Go!
What is Bitget Token?
Bitget Token (BGB) is the utility native token of the non-KYC Bitget crypto exchange. It is created to replace the previous Bitget Defi Token (BFT). BGB allows you to connect to Web3, blockchain, and digital assets like NFTs and DeFi apps. The token was launched in July 2021 and established on the Ethereum Blockchain Smart Chain, which means you can also stake the token and earn an income.
Tokenomics
| Token Name | Bitget Token |
| --- | --- |
| Symbol | BGB |
| Network | ERC-20 |
| Total Supply | 2,000,000,000 |
| Current Circulation | 1,400,000,000 |
| Staking APY | 2.00% |
| Token Burn | Not Available Yet |
Where Can You Use Bitget Tokens?
Getting BGB doesn't only mean you will expand your portfolio. The token is also usable for various cases and can help you in different situations. Some of the most common uses are discussed below:
1. Discounts
You can use the Bitget Tokens to obtain discounts while purchasing popular currencies. These discounts can get up to 50% if you buy crypto coins via BGB. Moreover, if you hold BGB in your Bitget Wallet, you will be eligible to get free airdrops. The airdrops are also available via lottery tickets that you can claim daily for free or buy from Bitget Tokens.
2. Earning
Since the token is established on Ethereum Network, you can also stake BGB for annual rewards. It allows you to hold the tokens in your Wallet to earn a passive income, where the annual percentage yield (APY) is 2.00%. On the other hand, you can also use these tokens in Trade to Earn mechanism, where you will be rewarded for trading coins.
3. Launchpad & Launchpool
Bitget Coins are also available on Bitget Launchpool for staking and farming. As a bonus, you can stake other tokens in the Launchpool for free. Its participation requires any token worth 1 USDT. But if you subscribe using your BGB, you can also participate in other initiatives and get a chance to access investments in the early stages.
Similarly, Launchpad is the marketplace where you can join various projects using Bitget tokens as an entry fee. These projects have limited tickets and allocations, so you need to hurry up as soon as a new project starts. However, it's crucial to mention you must complete level 1 KYC to enter Launchpad projects or join Launchpool.
4. Increasing Income
Holding BGB also offers extra benefits other than staking. You can use Bitget tokens to increase your income from APY by obtaining multipliers. You can join and participate in many Launchpad wealth management programs and products if you own a sufficient amount. These will provide multipliers that increase the token holding capacity and annual yields.
5. Voting
Bitget token holders also get the privilege to vote for the next reward addition. They can either give their opinion about the addition of projects in the Launchpad or vote for the extra rewards its users will get on trading. Moreover, you can receive impressive and valuable airdrops while voting for these events and additions.
How to Obtain BGB?
After learning its potential use cases, you may be excited to get BGB in your wallet, but how can you obtain the tokens? Bitget allows you four different methods to get BGB, explained below: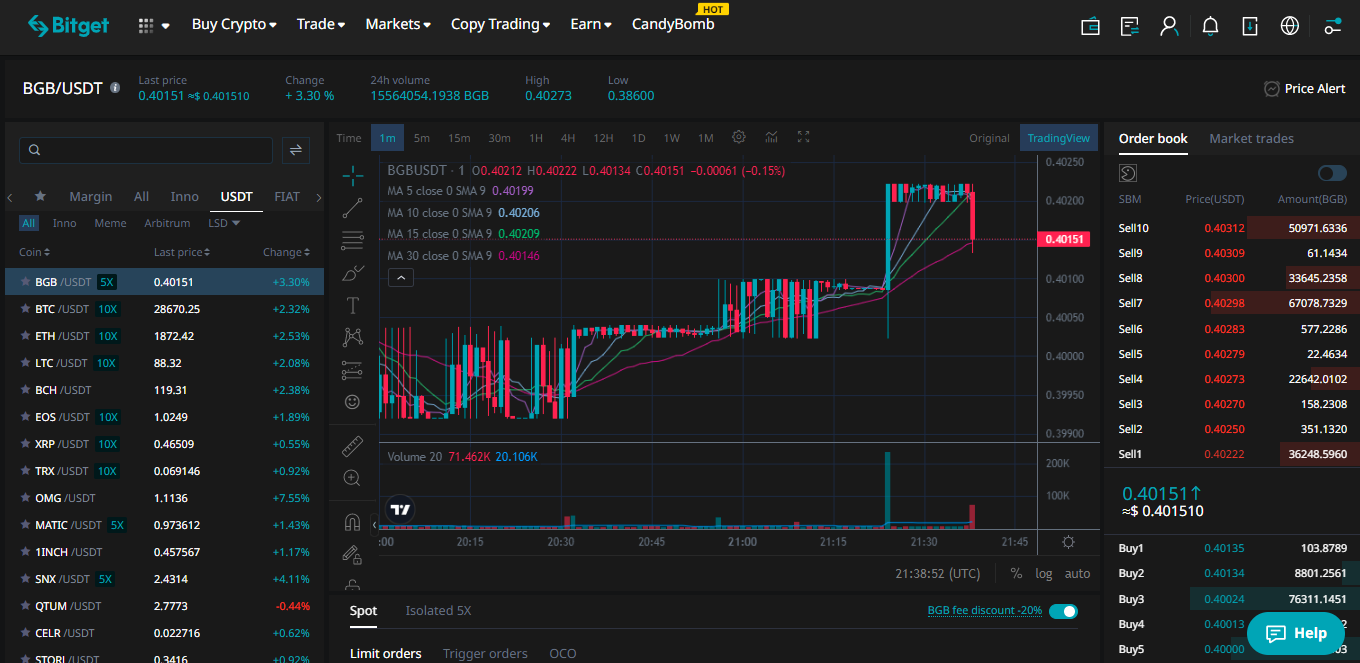 Trading: The easiest way to earn Bitget tokens is through spot trading, where you can buy them from other tokens. You can use Tether, USD Coin, Ethereum, or Bitcoin to buy BGB in the Spot market and earn it based on their recent trends.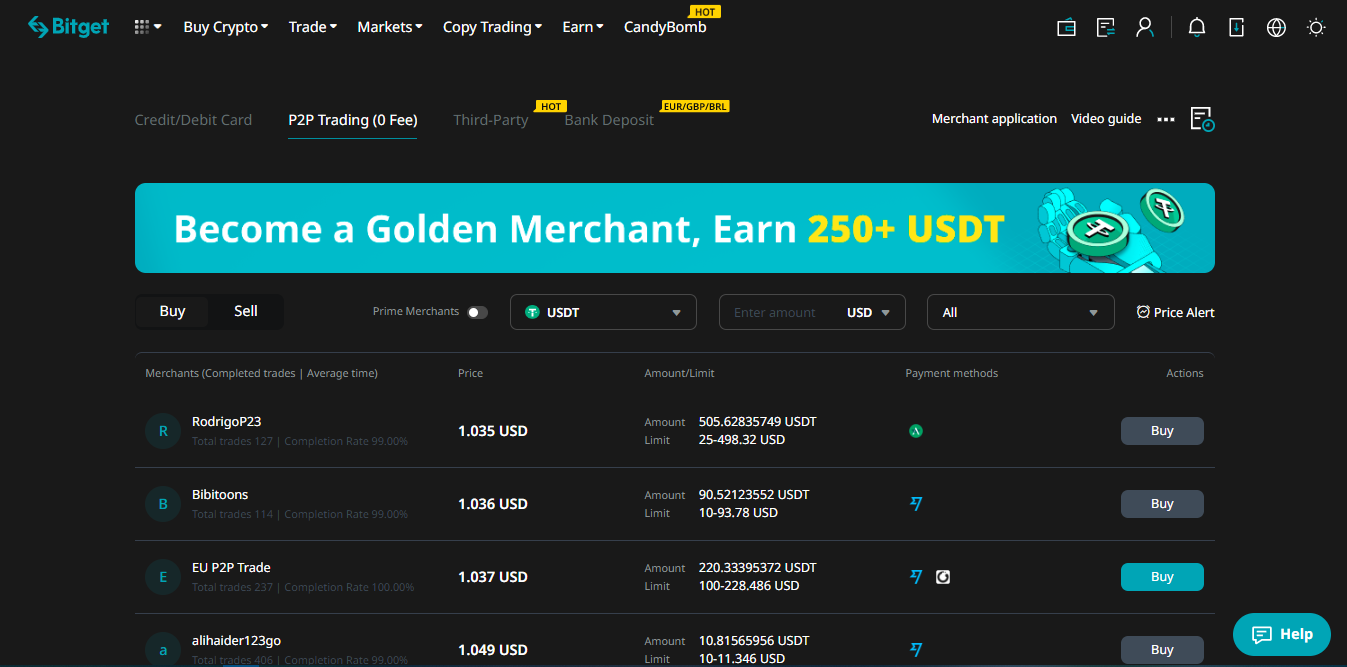 Buying: You can also use your fiat currencies to purchase BGB easily. Bitget allows fiat deposits which you can use to buy BGB via Express Buy. Otherwise, you can purchase Bitget tokens from other Bitget users in exchange for available crypto coins through Peer-to-Peer (P2P) trading.
Exchanging: Another method is exchanging any digital assets directly with Bitget Token via the platform's built-in exchange section. Bitget has a separate coin conversion section where you can convert assets to BGB for a 2% exchange fee. However, the converting asset's value should be less than 5 USDT.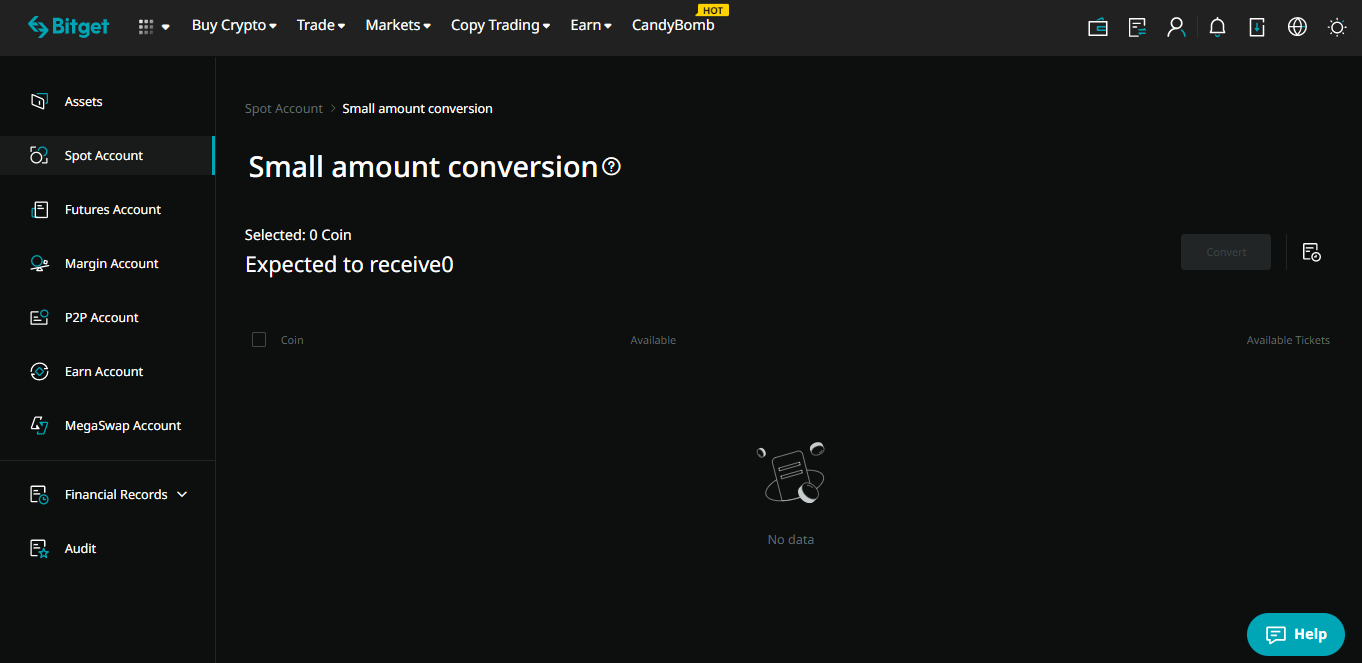 Earn: Finally, you can also obtain BGB through various services on Bitget Earn. Bitget offers different products in their Earn section, like Launchpool, staking, saving, duel investment, Shark Fin, and others. The platform is also planning a buyback token option after introducing burning BGB.
How to Stake Bitget Tokens?
Bitget has made staking of their token a relatively easy process. You can stake BGB on the platform in 3 simple steps.
Login to your account. Click the Earn button in the top menu and Launchpool from the dropdown list.
You will see a project named Bitget Pool. Click the Stake Now button of that project. Ensure you've completed the KYC verification before.
Enter the amount you want to stake on the next page, and click Confirm. It will start your Bitget staking at an APY of 2.00%.
What are the Benefits of Bitget Tokens?
Although you've learned how to get and use BGB, you still wonder why it will be a good pick. So, below, we've listed some benefits you can get while buying and holding BGB in your wallet.
1. Reduced Fees
If you are spot trading with Bitget Token, you will receive a 20% discount. So, the token will reduce the overall trading cost and give you the maximum profit. The exchange plans to launch the same reduced fee in Futures trading soon, but the discount is expected to be 15%.
2. Share Profits
Buying and holding Bitget tokens is also beneficial for experienced traders as they can share more profit from their followers in copy trading. Usually, when a follower gets profit by coping a trader's patterns and strategies, that trader gets a 10% commission on the follower's profit. But if the trader holds BGB, he will get an additional 10%, making the sum of 20%.
3. Increase VIP Level
Interestingly, you can increase your VIP level by holding Bitget tokens. Bitget VIP program offers you different perks and increase trading advantages, and it is unlocked by reaching a certain trading volume or holding capacity. So, by increasing the VIP level, you can experience even lower maker/taker fees and higher daily withdrawal limits.
4. Free Withdrawals
If you hold enough BGB tokens in your wallet, you can enjoy one free withdrawal every month. The benefit is fantastic to take out the crypto monthly for free.
Endnote
Bitget Token can unlock many astonishing benefits on the Bitget platform that eases your trading, storing, and withdrawing by multiple folds. You can enjoy different discounts, stake tokens, earn multiple incomes, and even get a free withdrawal per month. So, don't waste any time and Sign Up on Bitget to obtain BGB now!