When it comes to cryptocurrency exchanges, KuCoin and Kraken are names that often come up in discussions. Both platforms have gained popularity among traders worldwide, offering a range of features and services.
KuCoin boasts an impressive combined spot and derivatives trading volume of over $4 billion, securing its position as one of the top five cryptocurrency exchanges globally. On the other hand, while not as widely recognized, Kraken is steadily gaining traction, with a spot trading volume of $818 million and a derivatives trading volume of $247 million.
In this guide, we will compare KuCoin and Kraken side-by-side, delving into their offerings, platforms, and overall performance, to determine which exchange holds the edge.
So, let's dive into the world of KuCoin and Kraken and find out which one emerges as the ultimate choice for cryptocurrency traders.
Overall Thoughts on Kucoin Vs Kraken
Fiat Currencies
USD, CNY, EUR RUB,AUD & 40+ more
USD, CAD, CHF, AUD

GBP, JPY

Number of Coins
700+
185+
Trading Fees
0.1%
0.16% / 0.26%
Deposit Methods
Bank Transfer (SEPA)
✅
✅
Bank Transfer (ACH)
❎
✅
Fedwire
❎
✅
PayPal
✅
❎
Credit Card
✅
✅

(not available in USA)

Debit Card
✅
✅

(not available in USA)

Apple Pay
✅
✅
SWIFT
❎
✅
Skrill
✅
❎
SOFORT/iDEAL
❎
❎
Cryptocurrency
✅
✅
Features
User-friendly
❎
✅
Mobile app
✅
✅
Live Chat
❎
✅
Security
2FA
✅
✅
Biometric security
❎
✅
ISO 27001 certified
❎
❎
Offline cold storage
✅
✅
Website
www.kucoin.com
www.kraken.com
Overview of KuCoin

KuCoin, established in late 2017, is a cryptocurrency exchange that stands out for its extensive selection of coins and a wide range of trading features. With a customer base exceeding 20 million users across more than 207 countries, KuCoin has rapidly become a popular choice in the crypto community. In fact, 25% of global crypto traders rely on KuCoin for their trading activities.
At KuCoin, users have access to a spot exchange, futures and margin markets, leveraged tokens, crypto swaps with no fees, staking rewards, and even crypto lending to earn interest on their holdings. The platform also offers the convenience of purchasing crypto using a credit/debit card.
With its comprehensive range of services and features, KuCoin positions itself as one of the most robust and user-friendly crypto platforms available today.
Pros
Reliable and Popular Exchange
Extensive Selection of 700+ Coins with Deep Liquidity
User-Friendly Platforms for All Traders
Advanced Mobile App for 24/7 Trading
Low Fees with Discounts for KuCoin (KCS) Token Holders
Cons
No withdrawal option for fiat currencies to bank accounts.
Not available to US users
Overview of Kraken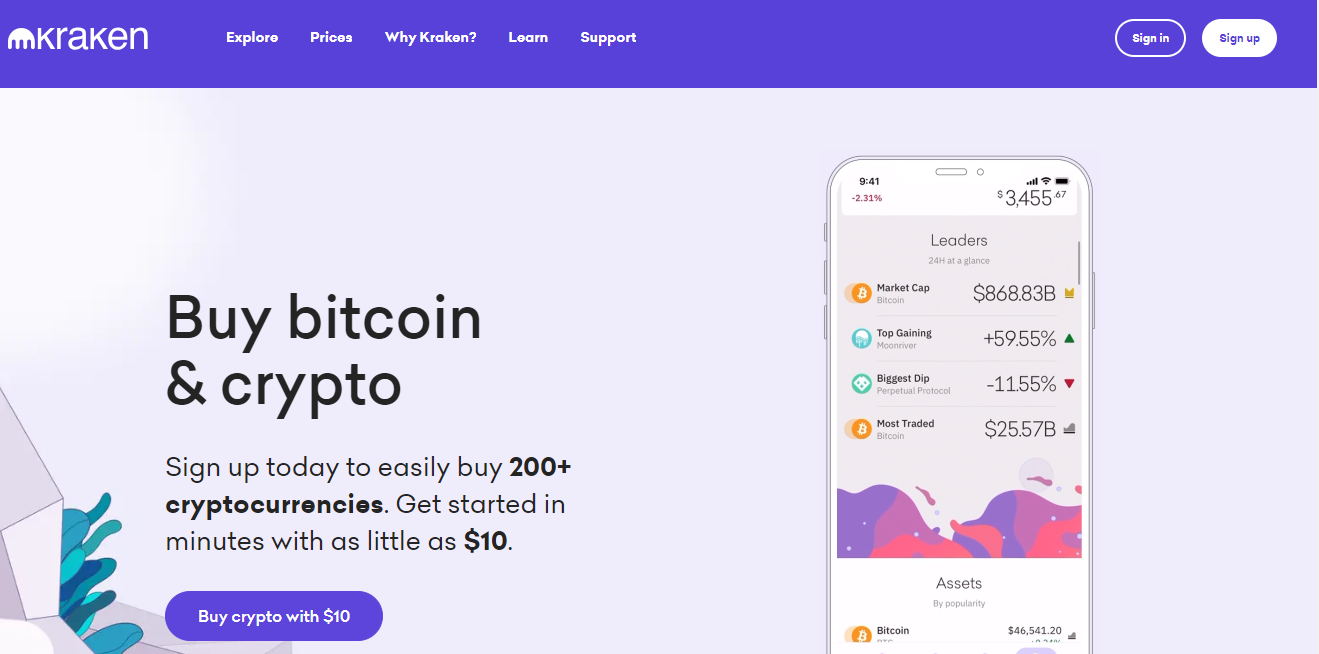 Kraken, a cryptocurrency exchange headquartered in the United States, is a treasure trove for crypto enthusiasts. Established in 2013, it boasts a solid reputation as one of the oldest and most reliable exchanges in the industry.
The user-friendly mobile app allows you to buy crypto effortlessly using traditional currencies. Kraken goes beyond spot trading, offering margin trading and a futures trading platform for those seeking advanced trading options.
Moreover, Kraken is venturing into new horizons by introducing crypto staking (excluding USA residents) to earn rewards on your deposited assets. Excitingly, an upcoming NFT marketplace is on the horizon, expanding Kraken's offerings even further.
Pros
Margin trading for eligible U.S. residents
Regulated and licensed in multiple countries
Low trading fees on Kraken Pro
Cryptocurrency staking options
Excellent customer support, available 24/7
Cons
"Buy Now" fees are high
No interest-bearing savings account
KuCoin Vs Kraken: Services Offered
Payment Methods
Both exchanges support multiple fiat currencies such as USD, GBP, and EUR. However, KuCoin takes the lead by supporting a larger number of fiat currencies, boasting a total of 46 supported options.
In terms of deposit methods, both exchanges offer popular options like bank transfers, wire transfers, and credit/debit cards. However, KuCoin goes the extra mile by supporting additional deposit methods such as SEPA, Apple Pay, and others. On the other hand, Kraken supports Google Pay in addition to the other deposit methods.
With its extensive support for a wide range of fiat currencies and deposit methods, KuCoin proves to be the more versatile and accommodating choice for users looking for diverse payment options.
Supported Cryptocurrencies
When it comes to the number of supported cryptocurrencies, KuCoin emerges as the clear winner. With over 700 cryptocurrencies and more than 1,200 trading pairs, KuCoin offers one of the most extensive selections in the market. This vast range of options provides ample opportunities for diversifying your portfolio and exploring new altcoins.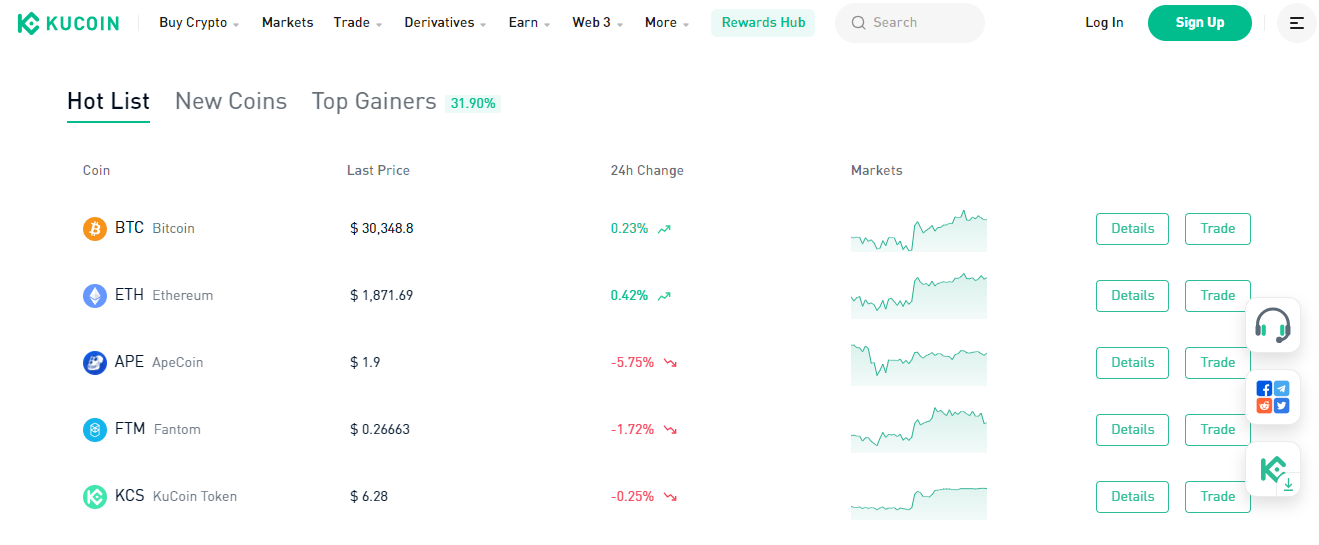 On the other hand, Kraken still offers a commendable selection with just over 190 cryptocurrencies and over 500 trading pairs. Additionally, Kraken expands its support for more cryptocurrencies each month, ensuring a growing variety for traders. It also provides forex trading on popular FX pairs and crosses, offering added flexibility.
While Kraken boasts deep liquidity on popular coins and the inclusion of forex trading, KuCoin's extensive offering of cryptocurrencies sets it apart. If you're looking to explore the altcoin market and diversify your investments, KuCoin's impressive selection makes it a top contender in the crypto world.
Staking And Earn
When it comes to staking services and earning rewards, both KuCoin and Kraken offer attractive options for cryptocurrency holders. However, there are key differences between the two platforms to consider.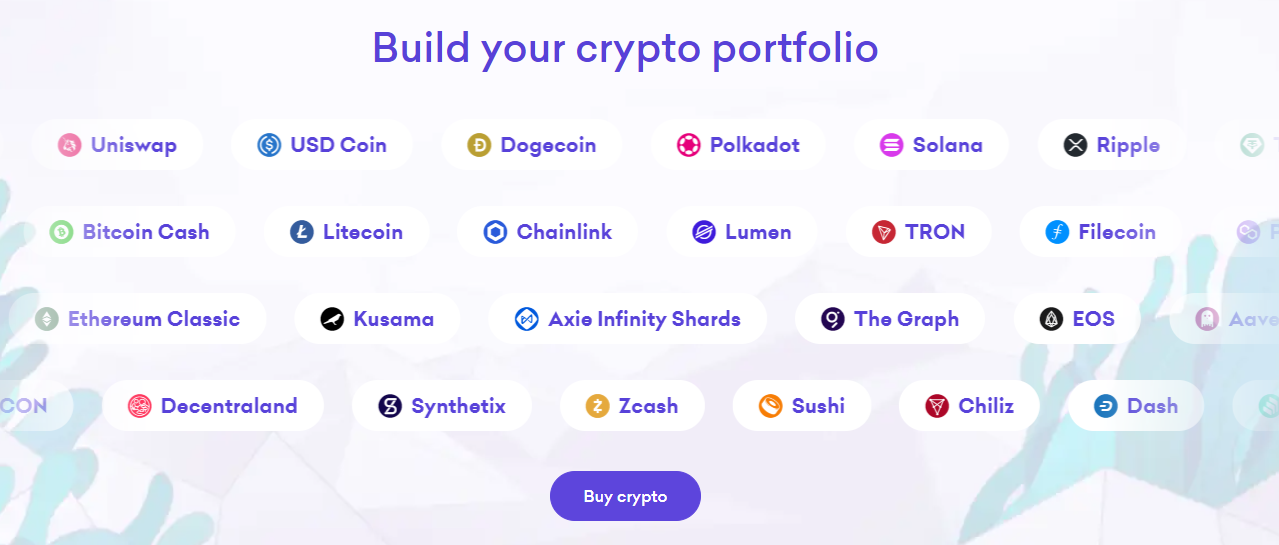 Coins Supported: KuCoin takes the lead by supporting staking for over 40 cryptocurrencies. On the other hand, Kraken only supports staking for a handful of coins, such as Polkadot (DOT), Kusama (KSM), Cosmos (ATOM), and recently, Ethereum 2.0 (ETH2).
Rewards: KuCoin outshines Kraken in terms of staking rewards. At the time of writing, staking rewards for Polkadot on KuCoin are around 16%, while on Kraken, they hover around 12%. Higher rewards on KuCoin make it an enticing option for users seeking greater returns.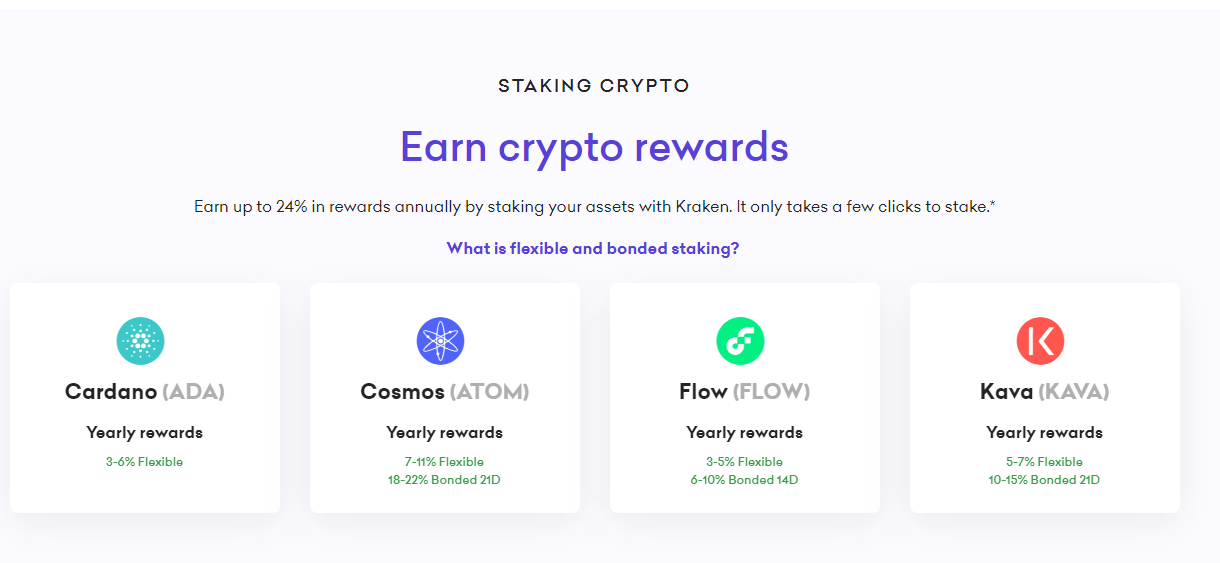 Fees: An added advantage of staking on KuCoin is that it comes with zero fees. This means you can stake your cryptocurrencies without worrying about additional charges eating into your rewards.
Important Note: It's worth mentioning that Kraken does not allow staking for US customers, while KuCoin remains accessible to a broader user base.
In the battle of staking APY (Annual Percentage Yield), KuCoin emerges as the winner with its higher returns compared to Kraken.
Buying & Selling NFTs
When it comes to buying and selling NFTs, KuCoin emerges as the winner in this matchup. Although neither Kraken nor KuCoin currently offer traditional NFT marketplaces, KuCoin has an advantage with its NFT launchpad.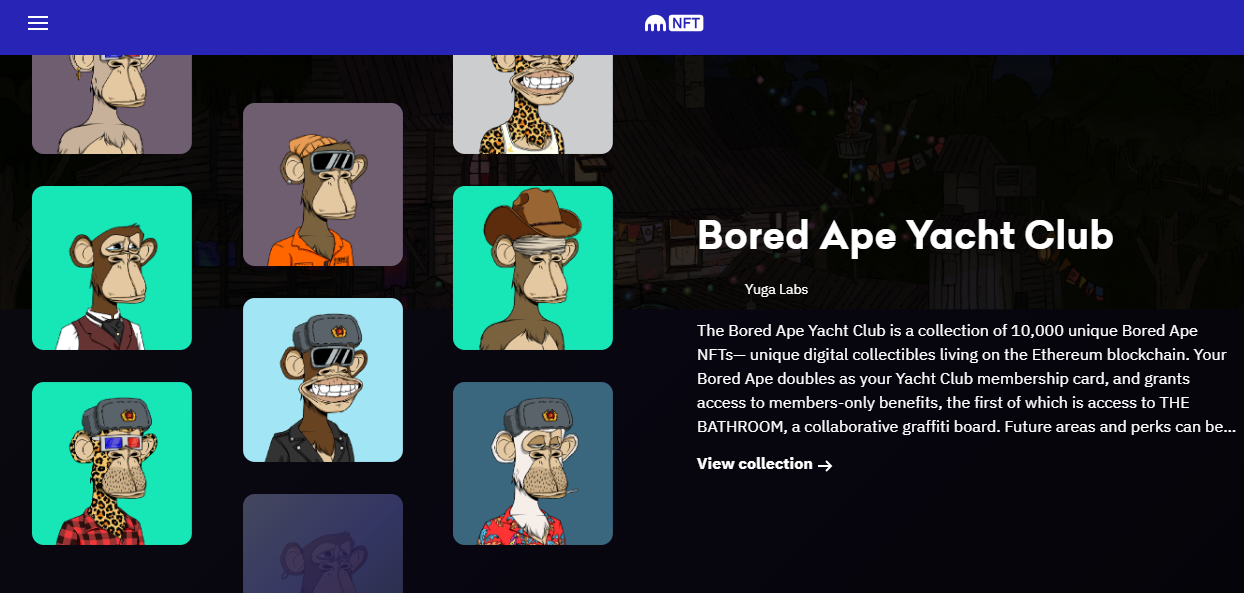 This platform allows users to purchase, invest in, and manage in-game NFTs, providing an avenue to explore the exciting world of non-fungible tokens.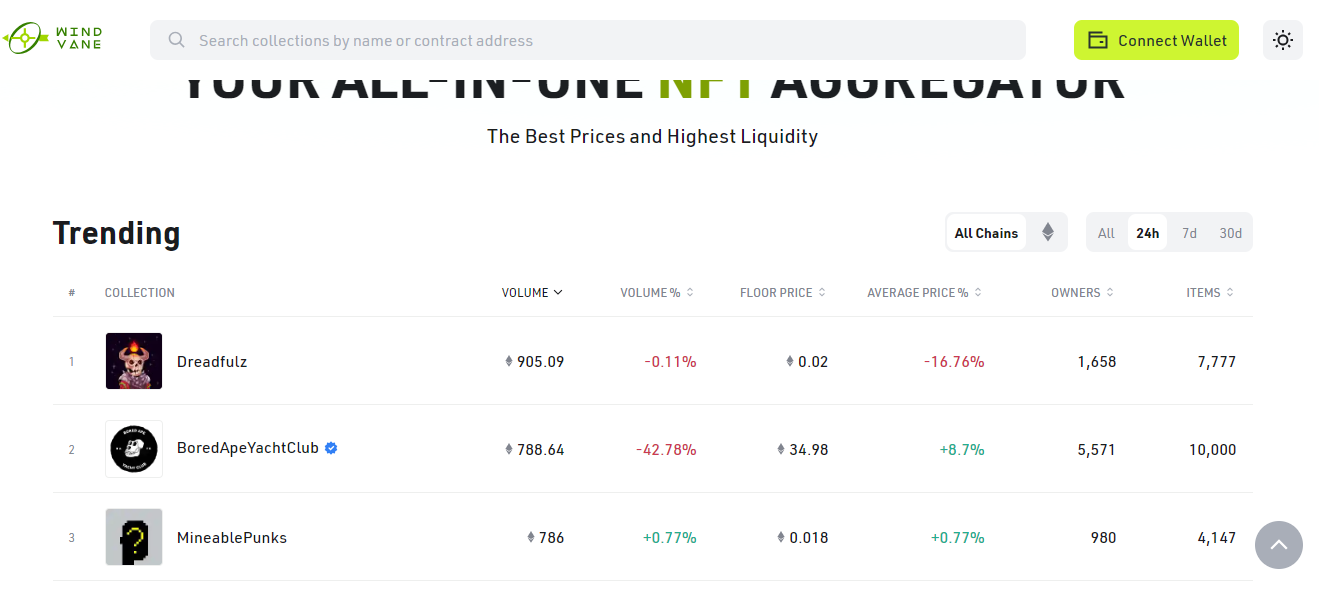 Furthermore, KuCoin has partnered with a third-party NFT marketplace where users can buy, sell, and even mint their own NFTs. While Kraken has yet to launch its NFT marketplace, the existence of a waitlist suggests that it may be on the horizon.
Mobile App
Kraken offers two mobile apps catering to different user levels. The regular Kraken app provides a simple user experience for buying and selling crypto, while the Kraken Pro app caters to advanced traders with its advanced charting and trading tools.
Both apps have received positive ratings, with the Kraken Android app scoring 4.2/5.0 based on 18,000 customer reviews and the Kraken Pro Android app scoring 4.0/5.0 based on 26,000 customer reviews.
On the other hand, the KuCoin app is available on both Android and iOS devices and offers an extensive range of features. However, its crowded home screen may overwhelm beginners.
The KuCoin Android app has been downloaded by over 5 million users and boasts a rating of 4.4/5.0 based on more than 100,000 reviews at the time of writing. While it offers a vast selection of features and advanced trading tools, some users have reported too many pop-ups.
KuCoin Vs Kraken: Trading Features
When it comes to trading features, KuCoin and Kraken are two popular cryptocurrency exchanges that offer a wide array of options. Let's dive into the different trading types and compare the offerings of these exchanges to determine the winner.
Margin Trading
Both KuCoin and Kraken provide margin trading options, allowing traders to borrow funds to amplify their trading positions. However, KuCoin takes the lead in this category.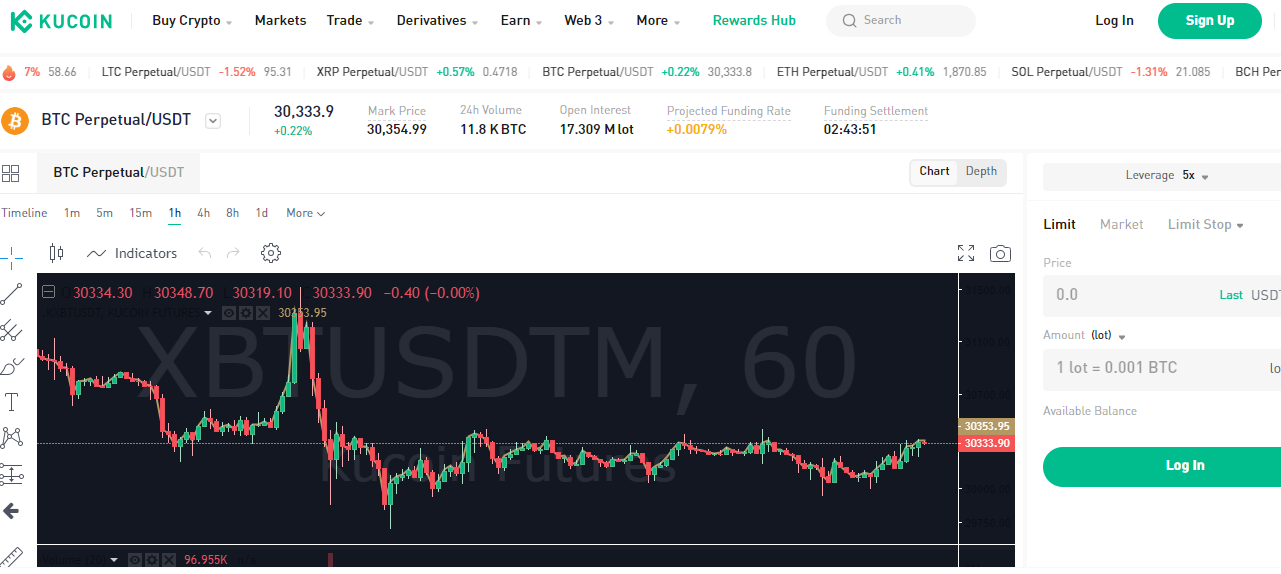 It offers a broader range of assets for margin trading, along with a lower minimum borrowing threshold and a higher maximum borrowing threshold.
Leverage Trading
For traders seeking leverage, KuCoin again shines with its offering of up to 100x leverage. In contrast, Kraken offers leverage trading with a maximum of 5x leverage.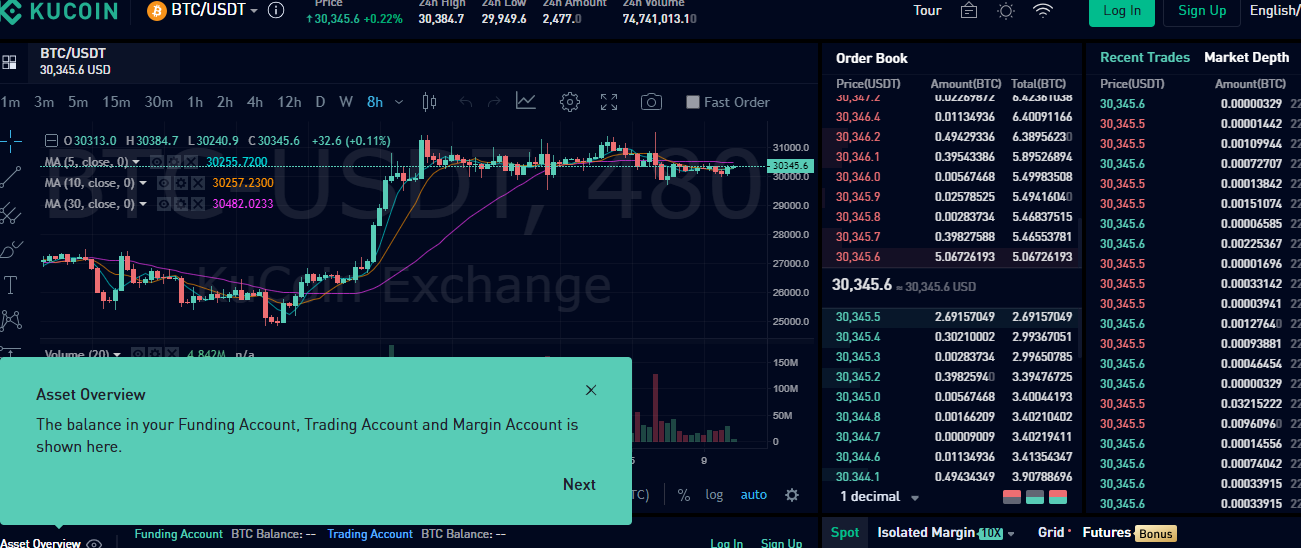 However, it's worth noting that Kraken Pro surpasses KuCoin in terms of the number of trading pairs available for leverage trading.
Spot Trading
Both exchanges excel in spot trading, allowing users to buy and sell cryptocurrencies at the current market price. While KuCoin and Kraken offer similar options in terms of spot trading, Kraken has the edge when it comes to advanced trading tools.
With market depth charts, order book depth charts, and price alerts, Kraken provides traders with more comprehensive tools for analyzing and executing spot trades.
Copy Trading
In the realm of copy trading, KuCoin emerges as the clear winner. Through its social trading feature, users can follow and replicate the trades of top-performing traders on the platform. Unfortunately, Kraken does not currently offer a copy trading feature.
In the battle of trading features between KuCoin and Kraken, KuCoin emerges as the victor with its broader range of offerings. From margin trading to leverage trading and spot trading, KuCoin provides traders with more options and flexibility.
Additionally, its inclusion of a copy trading feature sets it apart from Kraken. Whether you're a seasoned trader or a beginner, KuCoin's robust trading features can cater to your needs and enhance your trading experience.
KuCoin Vs Kraken: Exchanges Fees
Spot Trading Fees:
| Fee | KuCoin | Kraken |
| --- | --- | --- |
| Max Maker | 0.1% | 0.16% |
| Max Taker | 0.1% | 0.26% |
| Min Maker | 0.0125% | 0 |
| Min Taker | 0.03% | 0.1% |
| Debit/Credit Card Purchase Fee | 0.1% | 3.75% + $0.25 |
Futures Trading fees:
| Fee | KuCoin | Kraken |
| --- | --- | --- |
| Max Maker | 0.02% | 0.02% |
| Max Taker | 0.06% | 0.05% |
| Min Maker | 0 | 0 |
| Min Taker | 0 | 0.01% |
Non-Trading Fees:
| Fee | KuCoin | Kraken |
| --- | --- | --- |
| Account Fee | No | No |
| Deposit Fee | No | $0-$10 |
| Bank Transfer Withdrawal Fee | 0 | 4-35 USD |
| Debit/Credit Card Withdrawal Fee | 0 | 3.75% + $0.25 |
| BTC Withdrawal Fee | 0.0005 BTC | 0.00001 BTC |
| Inactivity Fee | No | No |
KuCoin Vs Kraken: Security
When it comes to security, both KuCoin and Kraken prioritize the protection of user funds and data. They employ advanced security measures such as end-to-end data encryption and cold wallet storage of crypto assets.

Both platforms also offer Two-Factor Authentication (2FA) for accounts, KYC identity verification (Kucoin also made KYC mandatory in 2023!), and the ability to whitelist withdrawal addresses. Additionally, both exchanges keep the majority of cryptocurrencies in offline cold storage, adding an extra layer of protection.
However, there is a notable difference in their security histories. While Kraken has been operational for a decade without any significant security breaches, KuCoin experienced a hack in September 2020 that resulted in the loss of $275 million.
The breach targeted the KuCoin hot wallets for several cryptocurrencies. Despite the incident, KuCoin managed to recover most of the funds, and the remaining losses were covered by the KuCoin insurance fund. It's important to note that the process of recovering the funds was not immediate.
KuCoin Vs. Kraken: Customer Support
When it comes to customer support, KuCoin emerges as the winner in the KuCoin Vs. Kraken comparison. KuCoin understands the importance of being there for their users whenever needed. They offer 24/7 customer support through various channels to ensure prompt assistance.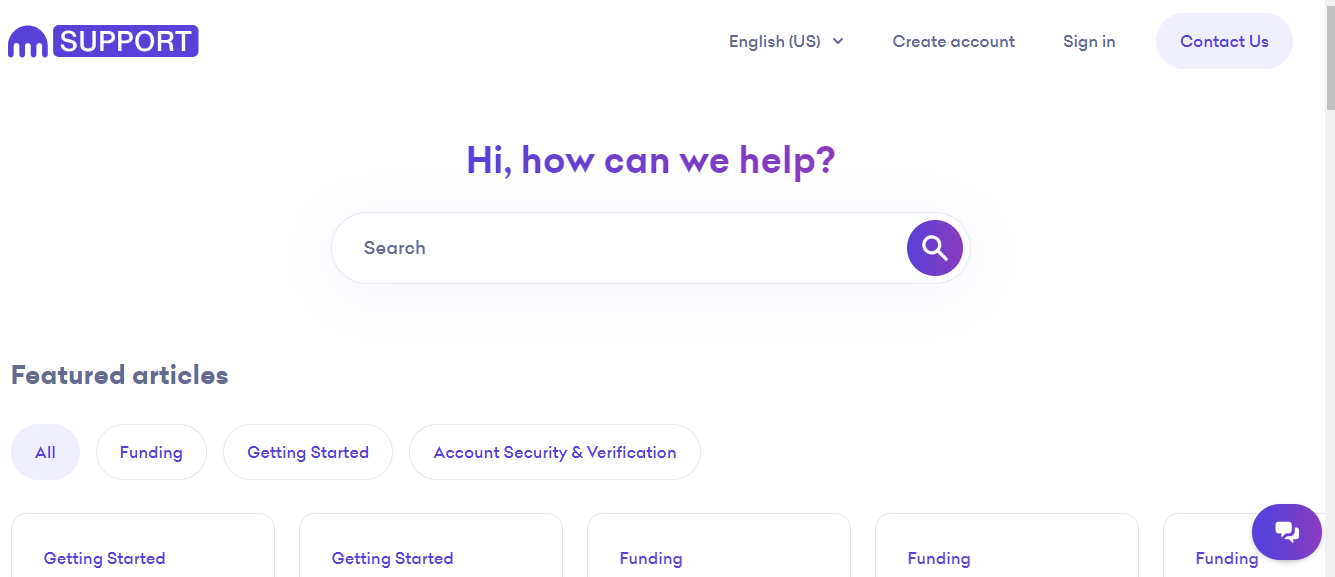 Their online chat is powered by highly advanced bots that guide you through your queries and offer possible solutions. You can also reach out to them via email and expect a timely response. Additionally, their comprehensive help center provides a wealth of resources to address your concerns.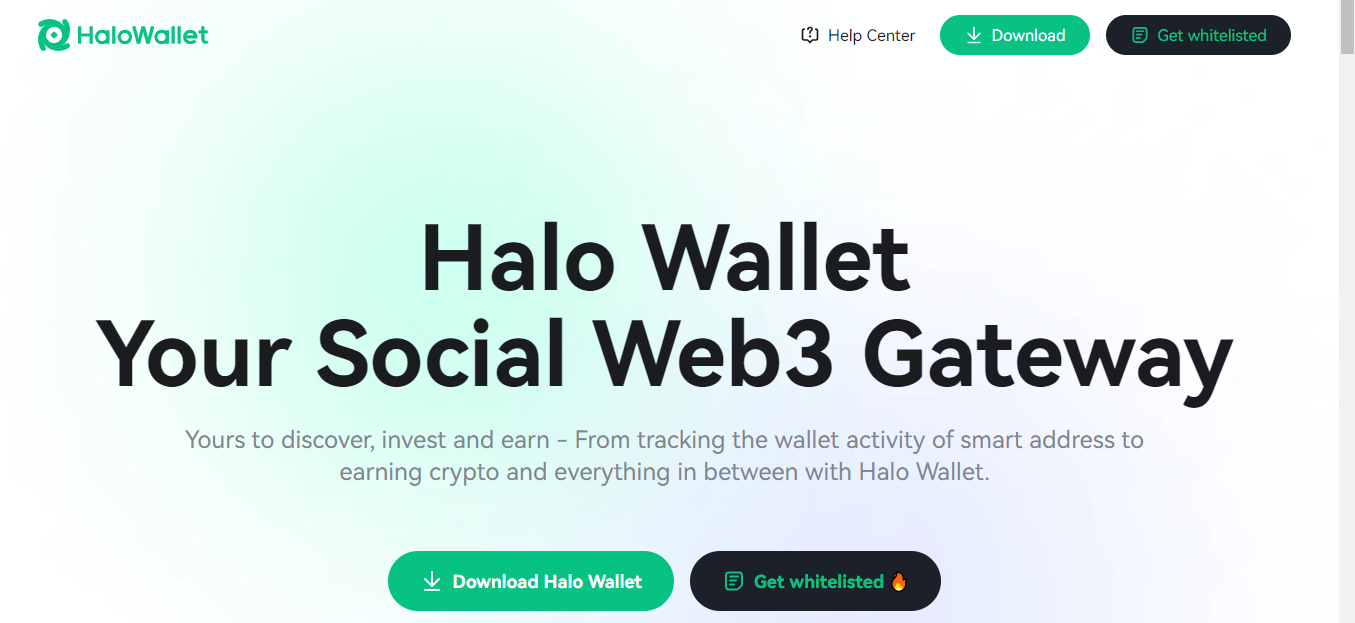 While Kraken also provides 24/7 live chat support with a global team, KuCoin's advanced chat bots and extensive help center give them the edge in customer support. KuCoin goes the extra mile to ensure that users have multiple avenues to find solutions to their issues promptly.
Conclusion:
After careful consideration, the winner in the battle between KuCoin and Kraken is KuCoin. Both exchanges offer fantastic trading experiences, quality mobile apps, and a wide selection of cryptocurrencies. However, KuCoin shines for advanced crypto traders with its vast coin selection, robust derivatives platform, and access to advanced trading tools and bots.
It also boasts lower fees, over 700 coins to choose from, and the opportunity to participate in trading competitions. Additionally, KuCoin offers seven different ways to earn passive interest in crypto. On the other hand, Kraken is a reputable exchange with strong security measures and a decent coin selection, making it a great option for beginners and intermediate traders.
It offers low fees, an intuitive platform, and mobile apps. Overall, both exchanges have their strengths, but KuCoin edges ahead with its expansive offerings and advanced trading capabilities.
FAQs
Is Kraken a Safe Crypto Exchange?
Yes, Kraken is considered a safe and reputable crypto exchange. It has a strong focus on security measures and regulatory compliance.
Is Kucoin a Safe Crypto Exchange?
Kucoin has experienced a security breach in the past but has since implemented significant security improvements.
Is Kraken as Good as Binance?
Kraken and Binance are both reputable crypto exchanges, each with its own strengths.
Kraken vs Kucoin: Which exchange is best?
Overall, Kucoin is the clear winner. With lower fees, more coins, and a better trading platform, Kucoin offers better value for money and is superior to Kraken.