Bybit vs Kraken Comparison
Headquartered in Dubai, Bybit is an innovative and rapidly expanding crypto platform with a user base of over 10 million worldwide. Ben Zhou founded the exchange in 2018.
It is one of the most popular crypto exchanges, offering support for 400+ cryptocurrencies, free spot trading, and a wide range of trading features and tools, all within a highly secure environment.
Kraken, on the other hand, is a user-friendly crypto exchange founded by Jesse Powell. Founded in 2011, this San Francisco-based exchange allows users to buy, sell, and trade various cryptocurrencies.
As one of the oldest exchanges in the market, it supports over 117 cryptocurrencies combined with low fees, staking options, and round-the-clock live chat support, positioning itself as another top crypto exchange.
In this comparison, we will explore the distinctive features, fees, pros and cons, and security measures of both Bybit and Kraken, providing a comprehensive overview of these leading platforms.
Bybit vs Kraken Signup & KYC
Signing up for Bybit is easy and user-friendly, and the mandatory KYC verification can be completed in just 10 minutes.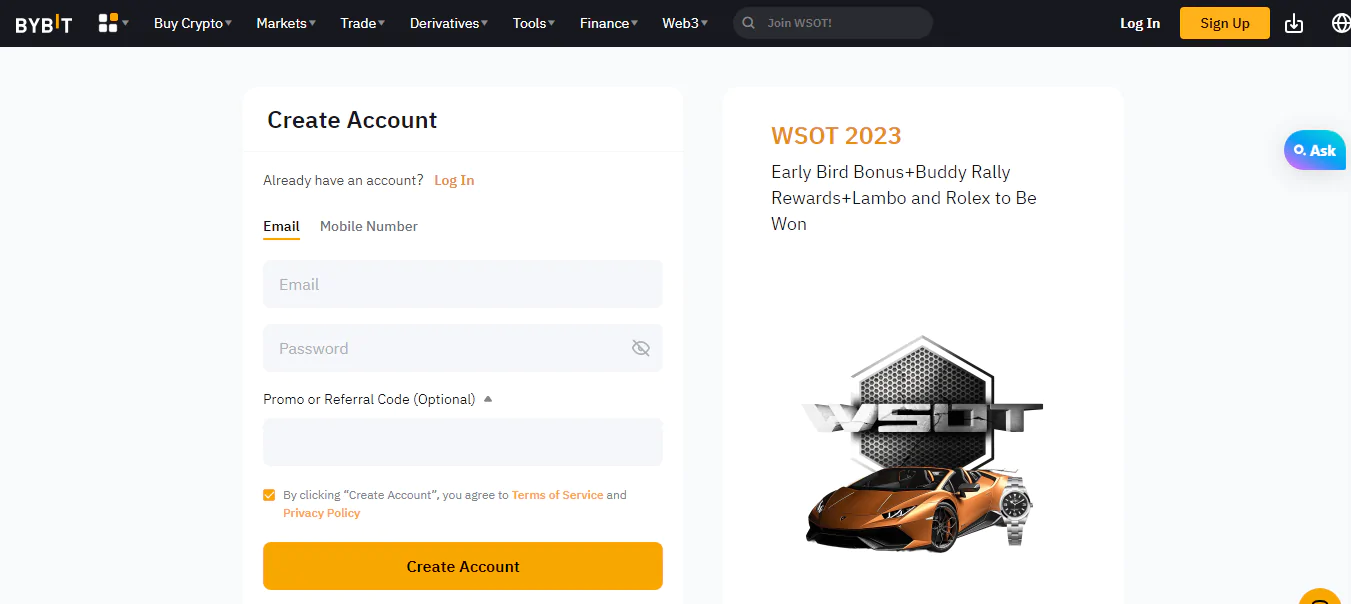 Alternatively, signing up for Kraken is just as easy, with the basic verification process taking less than 2 minutes. However, it is important to note that the complete KYC process with Kraken may extend to 5 days, provided all the necessary documents have been submitted.
Not to mention the fact that Kraken mandates KYC verification for all customers, before allowing them access its services.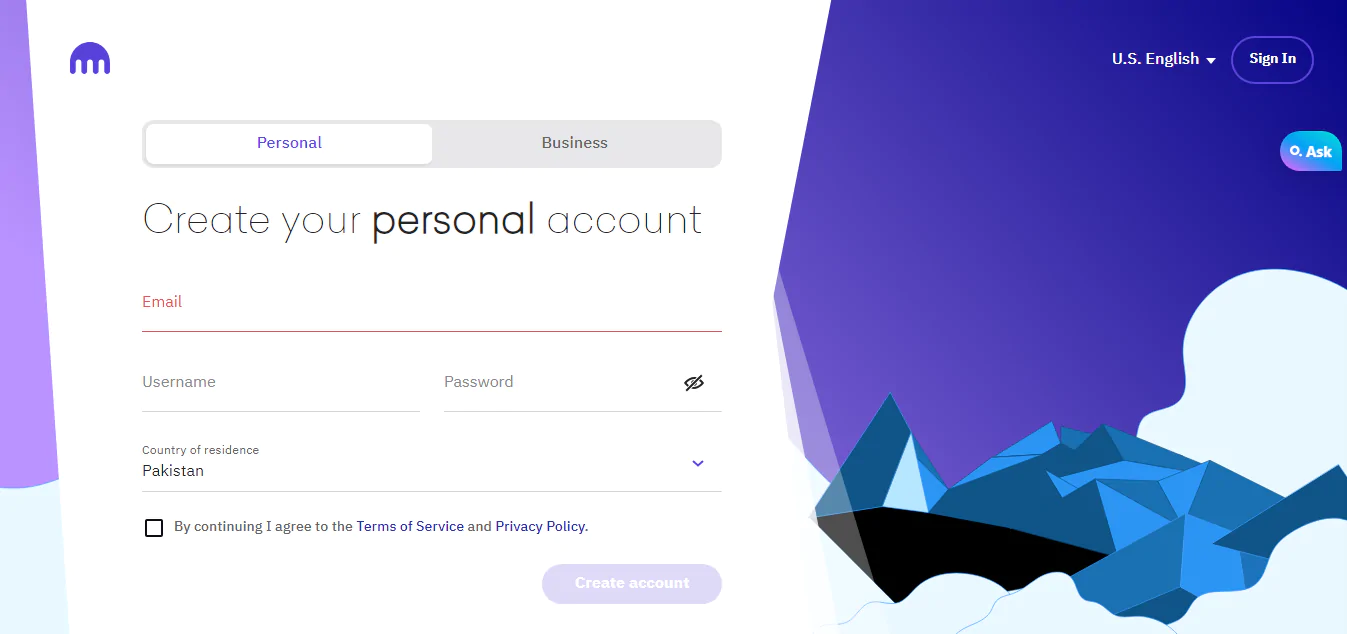 Bybit vs Kraken Products, Features & Services
Regarding products, features, and services; Bybit stands out as a robust platform for advanced traders, offering diverse services, including spot, margin, futures, and perpetual contracts.
It also features copy trading, trading bots, lending, borrowing, and a secure Web 3 wallet. Not to mention how traders on Bybit can take advantage of higher leverage of up to 125x, granting them enhanced flexibility and potential for greater returns.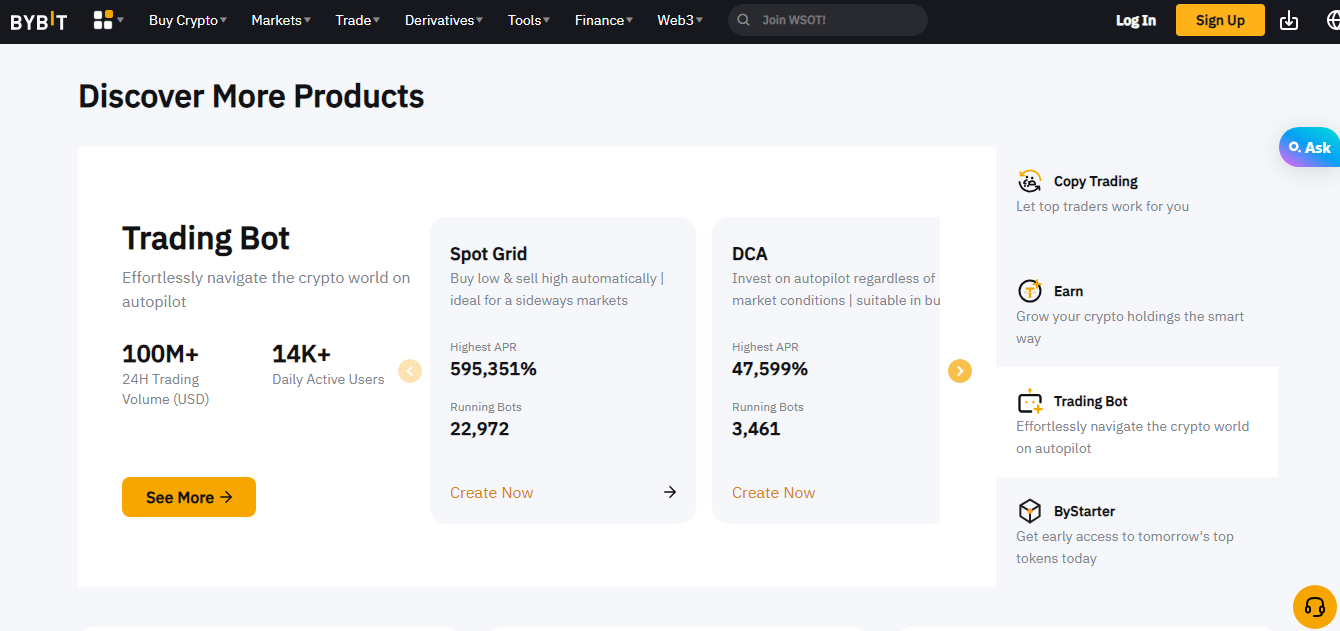 On the other hand, Kraken focuses on providing beginner and intermediate traders with essential trading services like spot trading, futures, perps, and margin trading. It promotes a straightforward and user-friendly experience for those starting their cryptocurrency journey.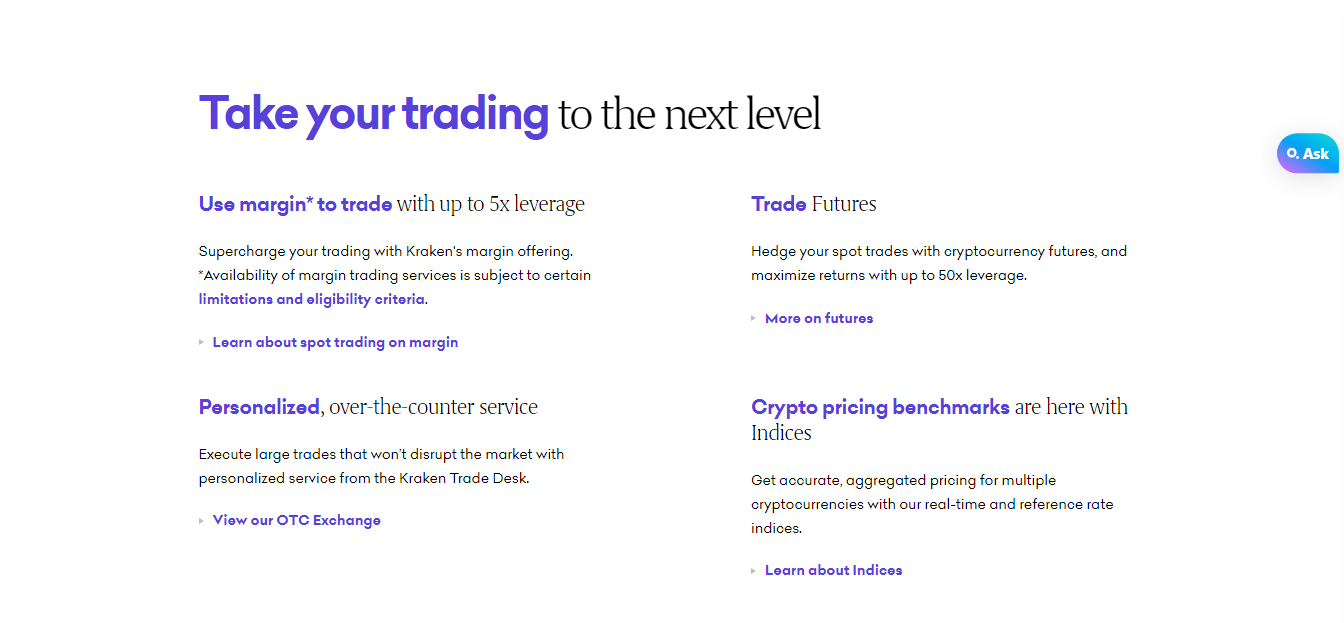 You can further compare the features offered by both platforms by referring to the table below:
| Features | Bybit | Kraken |
| --- | --- | --- |
| Spot Trading | Yes | Yes |
| Perps Trading | Yes | Yes |
| Futures Trading | Yes | Yes |
| Margins Trading | Yes | Yes |
| Options Trading | Yes | – |
| Copy Trading | Yes | – |
| Trading Bots | Yes | – |
| Staking | Yes | Yes (not in the US) |
| Lend and Borrow | Yes | – |
| NFTs | Yes | Yes |
| Web3 Wallet | Yes | – |
| Interest-Earning Crypto Products | DeFi, liquidity mining, crypto savings account, launchpool, dual asset investing strategy | Staking proof-of-stake coins |
| Supported Cryptocurrencies | 100+ cryptocurrencies, 200+ trading pairs | 190+ crypto assets, 500+ trading pairs |
Bybit vs Kraken Ease of Use
Bybit targets experienced traders with a deep understanding of crypto trading.The platform provides advanced features like built-in charting tools, margin and derivatives trading, Iceberg order types, Time Weighted Average Price (TWAP), and programmable crypto trading bots.
These capabilities empower skilled traders with technical analysis, leveraged trading, and automation options. However, Bybit's sophisticated platform may be challenging for beginners.
In contrast, Kraken offers a versatile platform catering to traders of all levels. Beginners can use a simplified order form for easy buying, selling, and swapping of cryptocurrencies, while advanced traders have access to comprehensive charting options with Kraken Pro.
Furthermore, with Kraken Pro, the platform strives to introduce new and improved features.
Both exchanges also offer user-friendly mobile apps for seamless trading on the go. Where Kraken's app caters to traders of all levels, Bybit's app provides advanced features for experienced traders.
Bybit vs Kraken Trading Fees
Both Bybit and Kraken offer competitive fee structures for traders. Precisely, Bybit's fees for spot trading pairs start at 0.1% per trade, with potential fee discounts for high-volume traders. Moreover, limit orders for the highest-level traders are fee-free.
Conversely, Kraken has multiple fee structures, with the highest being 2% for NFT transaction fee. Moreover, Kraken Kraken Pro has substantially reduced pricing than the regular Kraken platform, with pricing dependent on your total trading volume over the last 30 days.
Both exchanges provide discounts for high-volume traders with a maker-and-taker fee structure. For a precise fee comparison, refer to the table below.
| Fee | Bybit | Kraken |
| --- | --- | --- |
| Spot (maker) | 0.1% | 0.16% |
| Spot (taker) | 0.1% | 0.26% |
| Futures (maker) | 0.02% | 0.02% |
| Futures (taker) | 0.05% | 0.05% |
Bybit vs Kraken Deposit Methods
While crypto deposits are free on Bybit, the platform supports 15 different FIAT currencies for FIAT desposits. This includes all major currencies like USD, EUR, GBP, TRY, BRL, RUB, ARS, MXN, and more.
Whereas, Kraken offers a broader range of supported fiat currencies, including USD, EUR, CAD, AUD, GBP, CHF, and JPY. The platform also accepts deposits through Fedwire, SWIFT, ACH, SEPA, and FPS, with ACH deposits being free for USD, EUR, and CAD.
Furthermore, the platform's deposit options encompass bank transfer, SEPA, FPS, QiWI, Advcash, PIX, and Wire Transfer with an $8 deposit fee for Wire Transfer and 0% deposit fee for Advcash.
Bybit vs Kraken Withdrawal Methods
Kraken provides diverse withdrawal options for fiat currencies, supporting 7 different currencies, including ACH, SEPA, SWIFT, FPS, etc. The withdrawal fees for these currencies range from free to $4.
In contrast, Bybit allows 13 different currencies for FIAT withdrawals. This includes currencies like USD, BRL, and TRY, offering zero-fee bank withdrawals for TRY and BRL but a higher $25 Wire transfer fee.
The FIAT withdrawal options offered by Bybit include Advcash, ZEN, and bank or SEPA transfers. Here, Advcash and ZEN are the cheapest options with 0% fees and rapid clearance.
It also offers multiple withdrawal methods, including Wire Transfer, Visa, Mastercard, Credit Card, and Bitcoin Payments. However, it is worth noting that cashing out and withdrawing money to a bank account (e.g., US Dollars) is not supported by Bybit.
In terms of withdrawing crypto to an external wallet or transferring to another exchange, both Bybit and Kraken enable users to access these features. The crypto withdrawal fees on both platforms, however, varies on the tokens, network, and network capacity.
Some of the best and cheapest crypto wallets to consider here are Ledger Nano X, Coinbase Wallet, and Atomic Wallet.
Bybit vs Kraken Security
Proof of Reserves
Bybit's Proof of Reserve validates the 1:1 holding of customer assets on the platform using a custom-built Merkle Tree for real-time verification in their on-chain wallets. However, the release of wallet addresses is necessary for creating a full proof of reserve in the future at Bybit's discretion.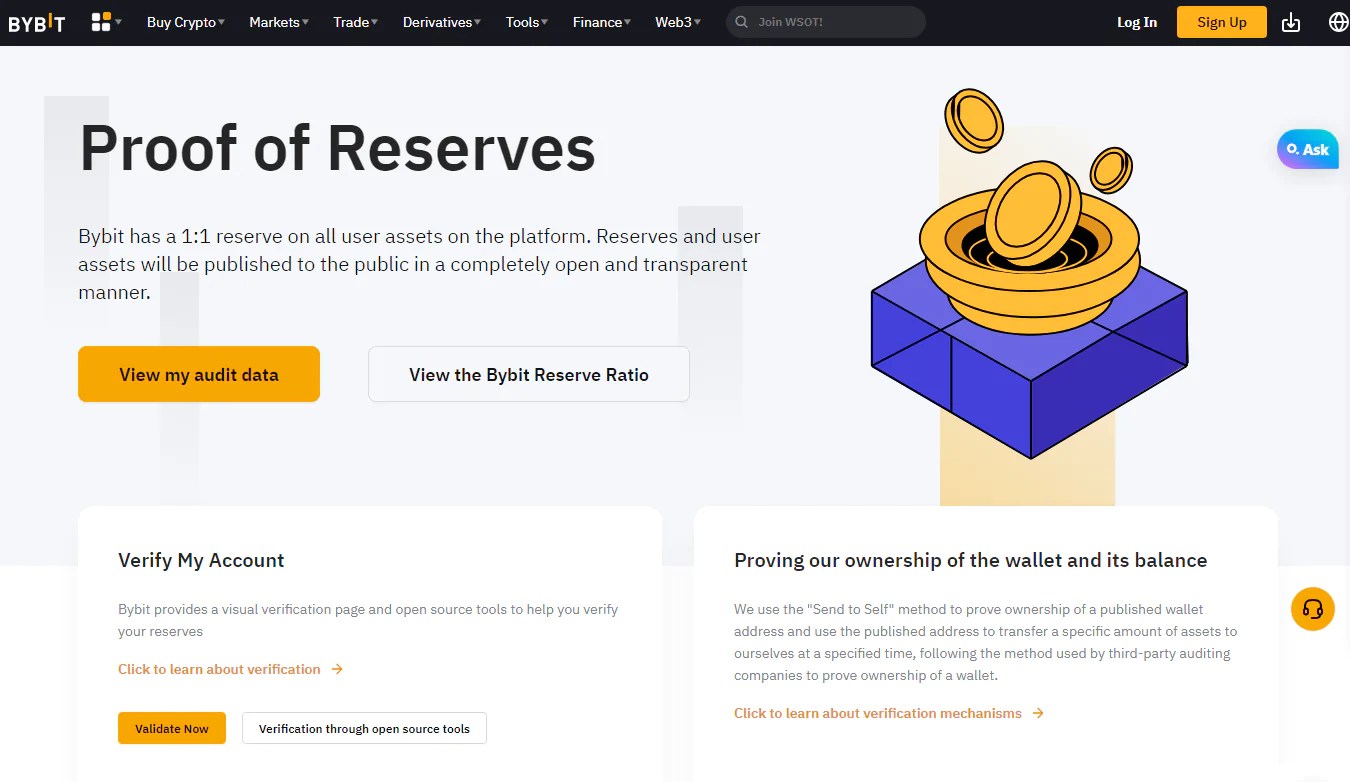 Likewise, Kraken's Proof of Reserves is a comprehensive approach that verifies reserves and liabilities, providing transparency and reassurance to clients. It cryptographically proves the sufficient backing of assets to cover customer withdrawals.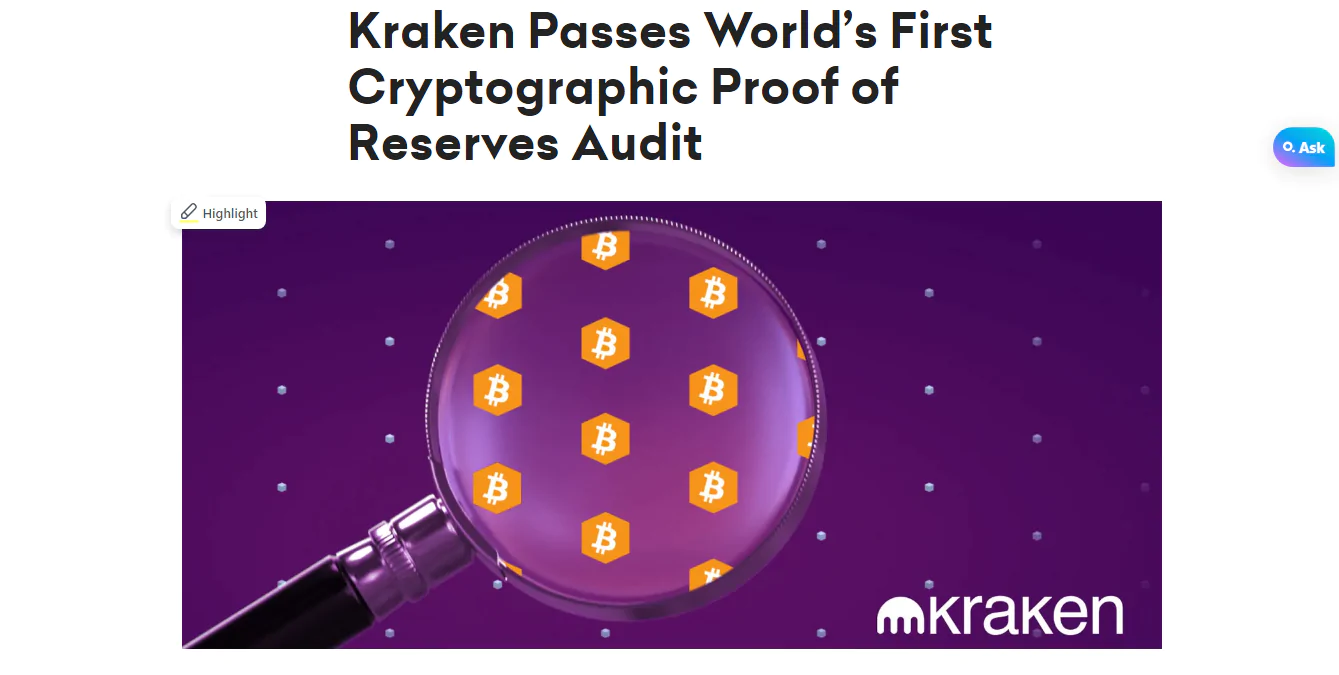 Regulations
Another noteworthy security consideration of a crypto exchange is whether it has regulatory approval from reputed sources.
This helps ensure transparency, customer protection, and adherence to legal standards, fostering trust among users and safeguarding against online frauds.
In this regard, FinCEN regulates Kraken as a Money Services Business (MSB) in most US states. However, Bybit does not have any financial authority regulation.
Hack History
If we look into Bybit's history, the platform has never been hacked before. With a clear track record, Bybit adopts proactive measures to ensure complete security and protection.
They limit cryptocurrency withdrawals to three times per day, preventing instant draining in case of account compromise. Bybit also stores deposited funds in cold storage wallets, offering higher security than hot wallets typically targeted by hackers on other exchanges.
Yet, Kraken has experienced past hacks, losing a small percentage of assets in 2016 and over $10 million worth of cryptocurrencies in 2018.
After the big 2018 incident, the platform strengthened its security with rigorous testing, a bug bounty program, and 2FA (Google Authenticator and Yubikey) for account protection.
Account Security:
Bybit features a wide range of solid account security features for its users. These features include:
Two-factor authentication (2FA) for enhanced account protection.
Utilizing offline cold storage with 256 AES encryption to safeguard assets.
Employing a dedicated threat monitoring team to detect and prevent potential risks.
Implementing device management for added control over account access.
Utilizing address whitelisting to authorize only trusted withdrawal destinations.
Incorporating an anti-phishing code to enhance communication security.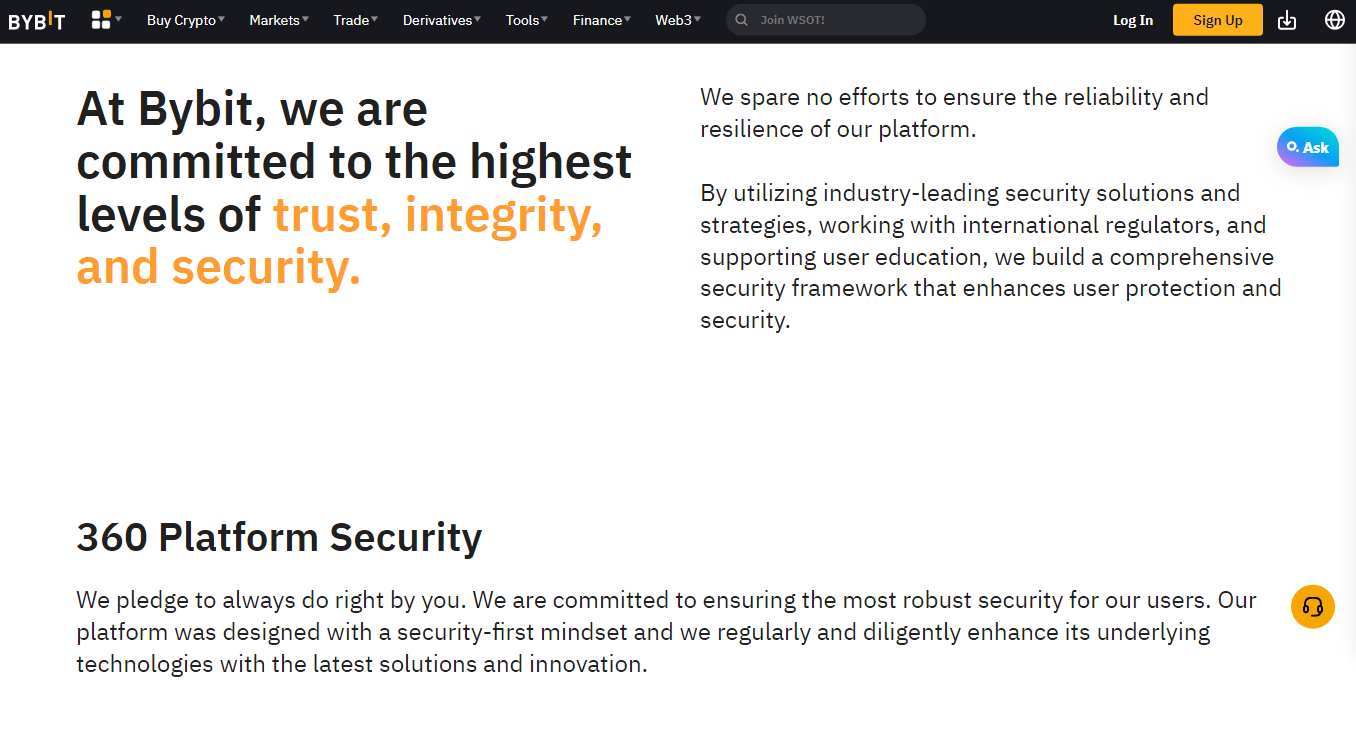 As compared to Bybit, Kraken prioritizes account security by offering:
Utilizing Universal 2nd Factor (U2F) authentication with hardware devices like YubiKey for enhanced protection.
Implementing two-factor authentication for logins, trades, funding, and API actions.
Employing a Master account lock.
Utilizing SSL encryption to safeguard browsing.
Conducting constant real-time monitoring for suspicious activity.
Ensuring zero settlement risk and protection against chargeback fraud in crypto trading.
Encrypting sensitive data both at rest and in transit.
Providing high-priority 24/7 live chat and email support for urgent inquiries.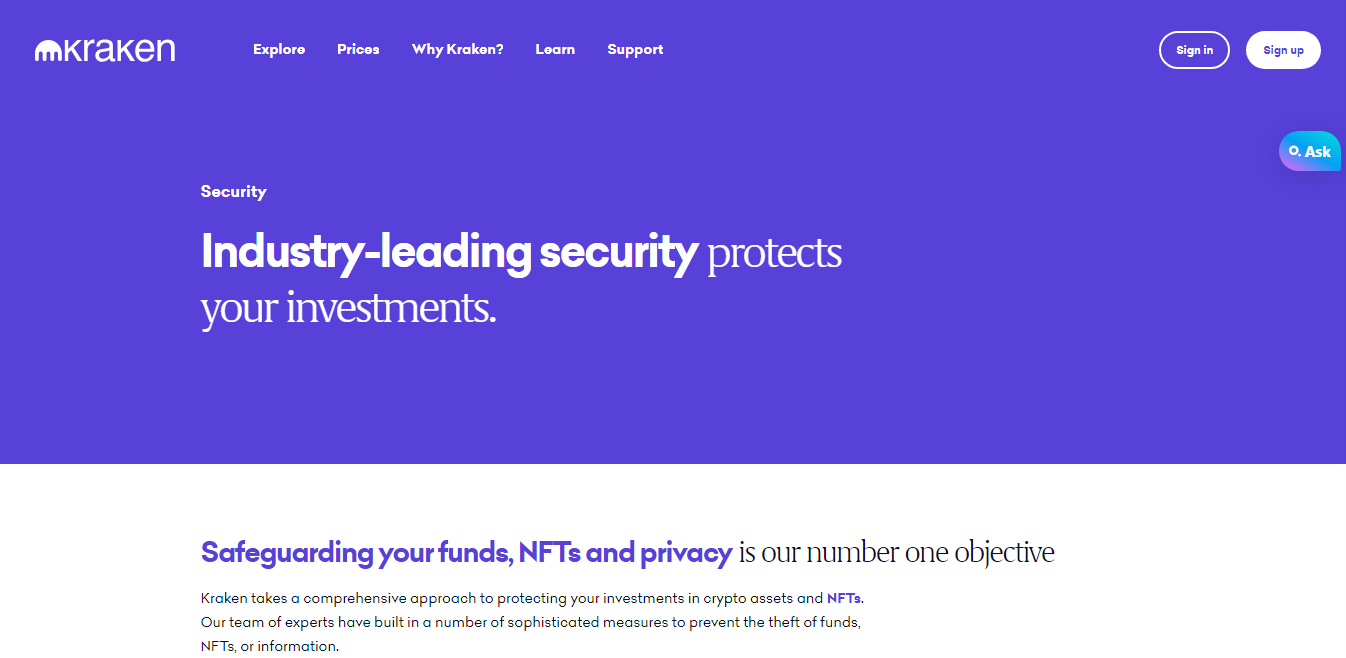 Security Funds
When securing user funds, Bybit stands out with its Triple Fund Protection, utilizing cold wallet storage for comprehensive asset security.
They prioritize user privacy across their services and maintain an Insurance Fund to mitigate potential losses during extreme market conditions.
On the other hand, Kraken lacks similar security fund features, which may impact user asset protection on their platform.
Bybit vs Kraken Summary
In this comparison between Bybit and Kraken, Bybit emerges as the clear winner for experienced crypto traders seeking a robust platform with comprehensive trading tools and features.
With a user-friendly interface and wide earning opportunities, Bybit provides a superior trading experience.
While both exchanges have strengths, Bybit's lower fees and diverse earning options make it the preferred choice for traders looking to maximize their crypto investments.
Read our detailed Bybit review here.