Navigating the world of cryptocurrency trading requires informed choices. Coinbase and Bybit stand as global pillars in the realm of crypto exchanges. As you contemplate your trading journey, this Bybit vs Coinbase comparison aims to shed light on their crucial features.
Join us to unravel the nuances, discover their strengths, and ultimately decide whether oinbase or Bybit aligns better with your crypto trading aspirations.
Bybit vs Coinbase Quick Overview
Bybit, established in 2018, has rapidly gained traction with over 10 million users globally. It has an array of features including derivatives trading, spot trading, and margin trading, along with an impressive leverage of up to 100x on key trading pairs.
With a user-friendly mobile app, a fiat gateway, and 24/7 customer support, Bybit provides a comprehensive trading experience while prioritizing trader protection through its insurance fund.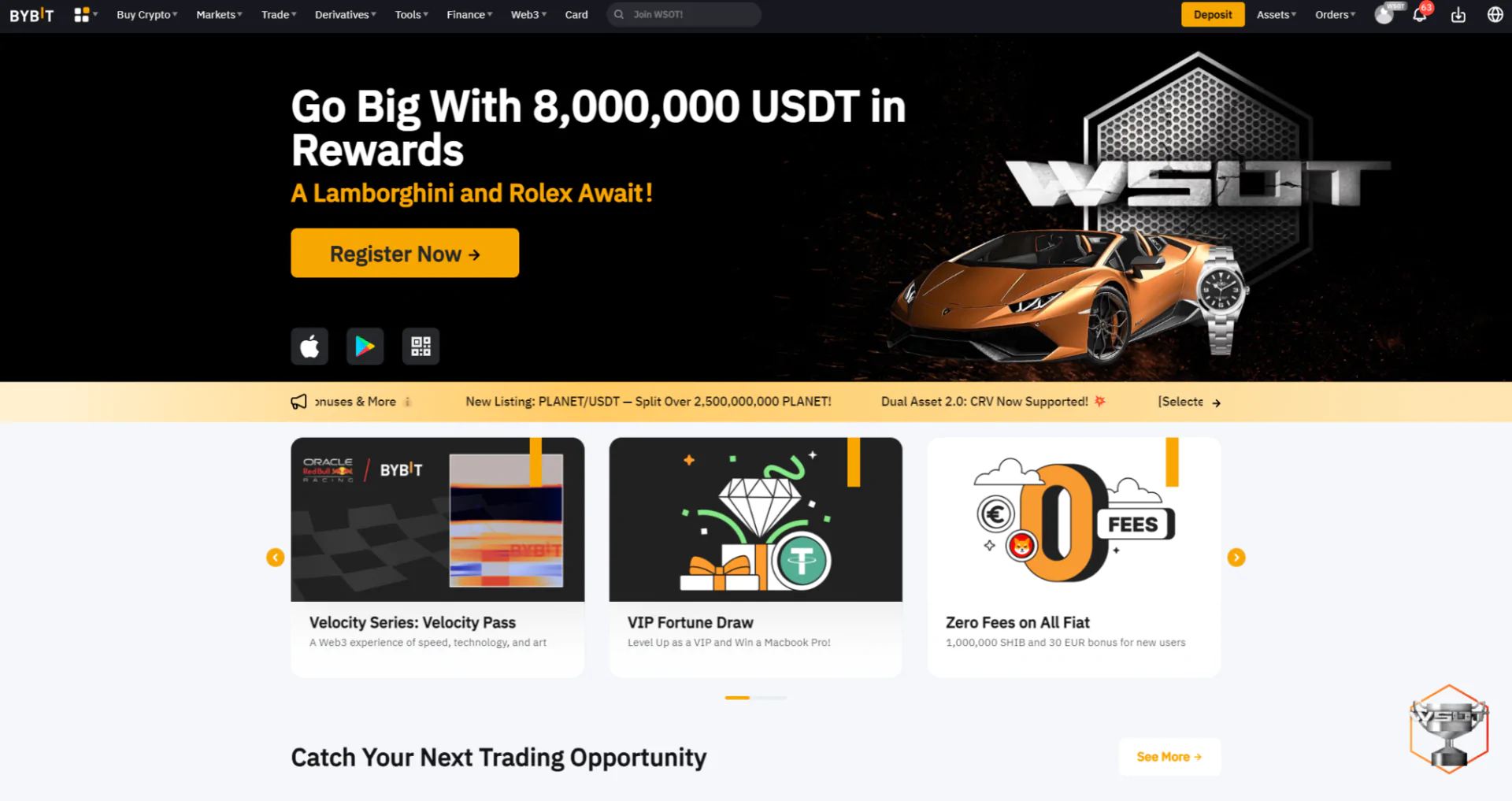 On the other hand, Coinbase, a stalwart in the industry since 2012, has captured the hearts of over 98 million users by providing an accessible gateway into the crypto world. Its user-friendly interface, encompassing a very small selection of 160 cryptocurrencies, has made it a go-to platform for beginners, newbies and people that want to buy and hold. It is beginner friendly but the fees are too high for trading and it lacks liquidity as well as advanced trading features.
With a substantial 3,400+ employee count and a reputation for user security, Coinbase has cemented its status as a leading exchange.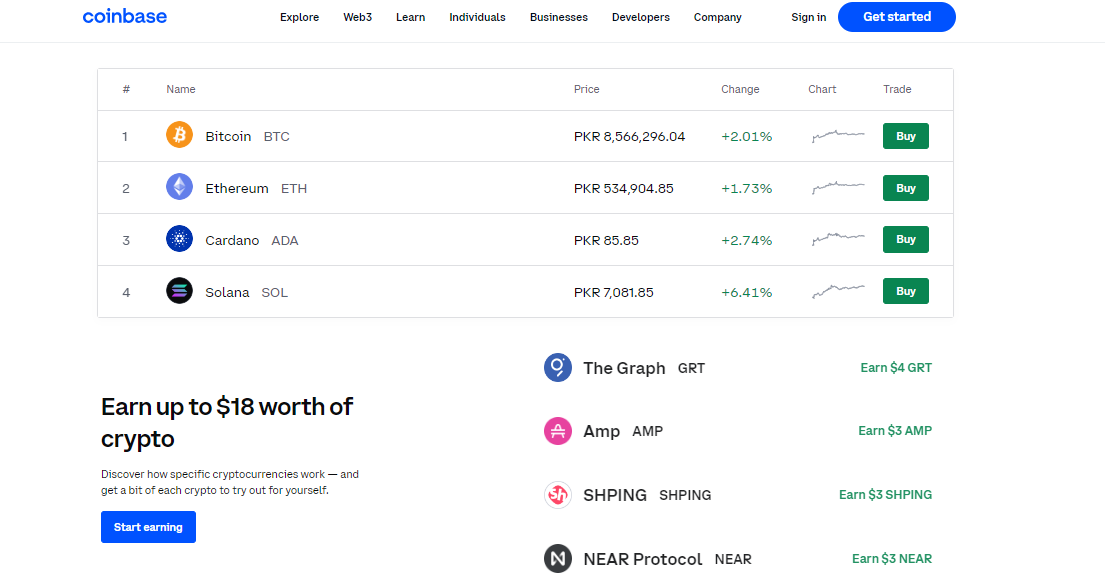 Our in-depth analysis of Bybit vs coinbase will delve into crucial factors such as tools, fees, and security measures, ultimately revealing which platform emerges as the preferred choice for traders seeking excellence in the realm of cryptocurrency exchange.
Bybit vs Coinbase Sign Up & KYC
Bybit adopts a user-friendly approach, allowing traders to initiate trading requirement of KYC verification. KYC became mandatory on the 8th of May 2023 for Bybit. While this offers a swift entry, withdrawal limits remain restricted until the KYC process is fulfilled.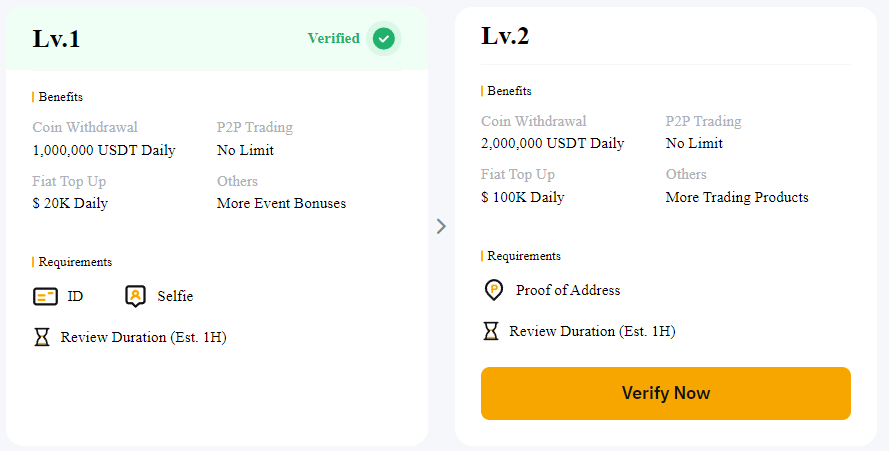 Registering with a phone number or email is seamless, enabling users to quickly create an account. Subsequent deposit of cryptocurrencies enables immediate trading.
For users inclined towards card-based purchases and higher withdrawal limits, Bybit introduces a level 1 verification, a process typically completed within approximately an hour.
In contrast, Coinbase prioritizes security through comprehensive KYC verification for all users before permitting trading. The signup process is expeditious, involving minimal information such as name, email, and password.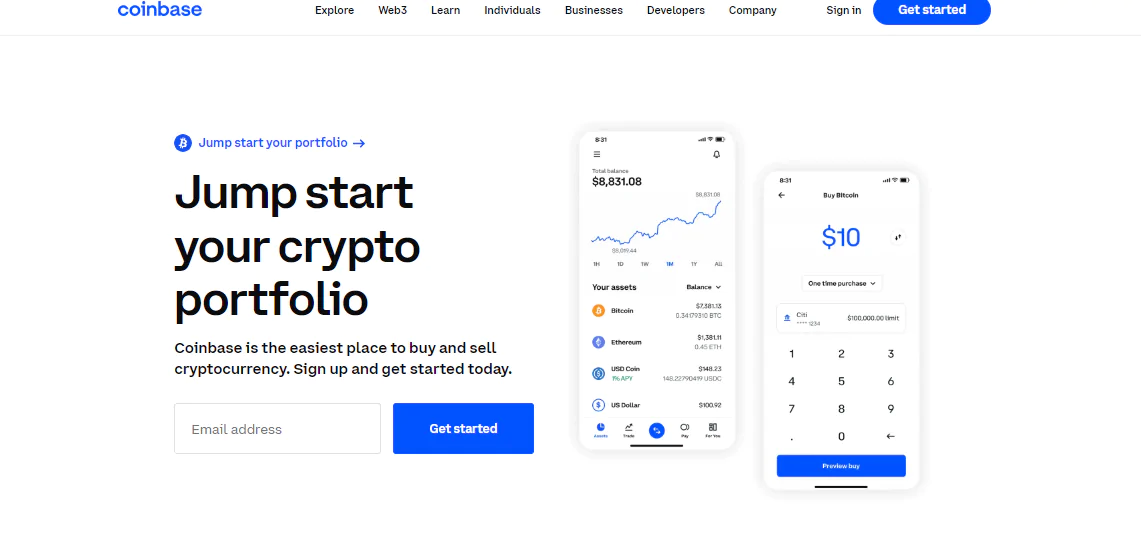 However, unlike Bybit, users cannot engage in trading activities right after registration. Instead, they transition to the KYC phase, which mandates the inclusion of personal details, country of residence, and a valid government ID.
Coinbase's KYC verification procedure is swift, spanning from minutes to a few hours in certain instances, assuring a thorough yet efficient process.
Bybit vs Coinbase Products, Features & Services
These industry leaders offer an array of products, features, and services that cater to the diverse needs of traders and investors. Let's delve into a comparative exploration of what each platform brings to the table.
Bybit is a comprehensive cryptocurrency platform with a wide range of trading options. From spot trading, futures, and margin trading to perpetual swaps, options, and leveraged tokens, Bybit empowers users with a vast array of choices. The maximum leverage on Bybit is 125x.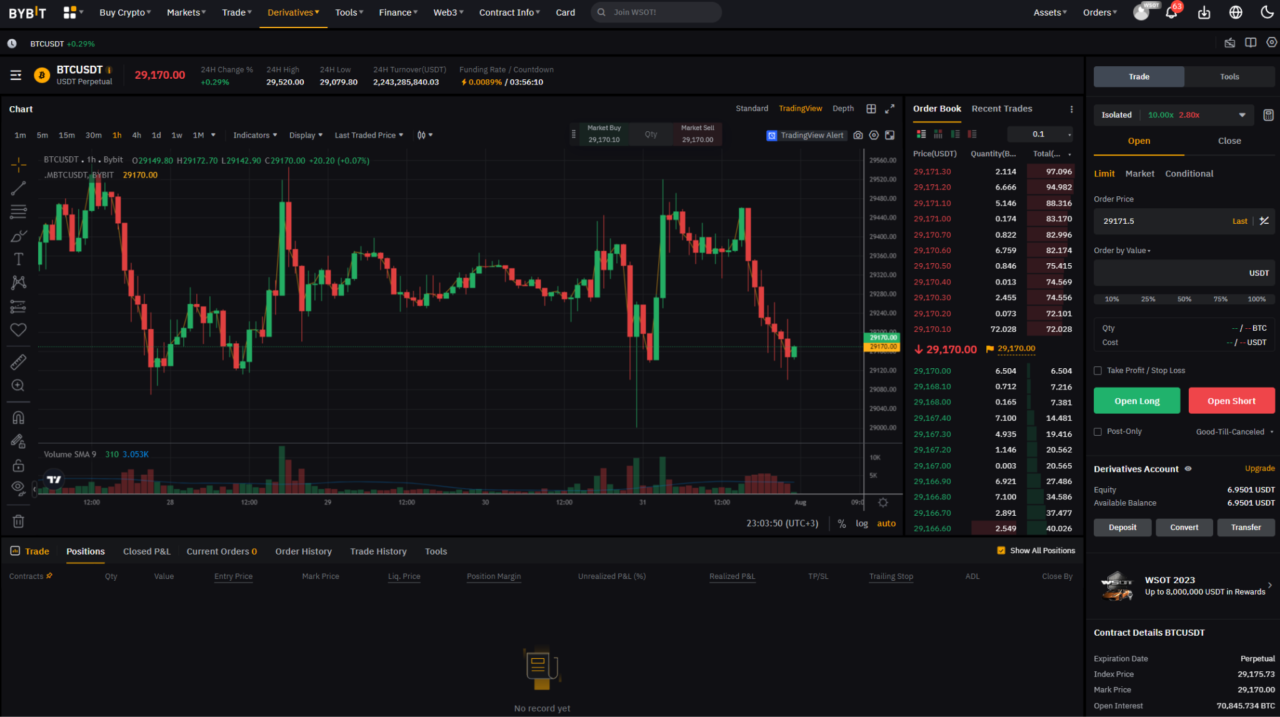 With daily spot trading volumes frequently exceeding $10 billion, fostering an environment of robust trading activity.
The platform's allure is further enriched by trading bots, copy trading, financial services like lending and borrowing, an NFT marketplace, and the convenience of its own Web 3 wallet.
Both novices and seasoned professionals find solace in Bybit's intuitive interface, designed to provide a seamless user experience. With this platform, you can trade cryptocurrency using advanced orders like time-weighted average price (TWAP), advanced charting tools, margin and derivatives trading, Iceberg order types, and bots.
Coinbase, a U.S.-based and regulated exchange, holds a prominent position in the cryptocurrency landscape. While its regulatory alignment limits the scope of its offerings compared to Bybit, Coinbase remains a popular choice.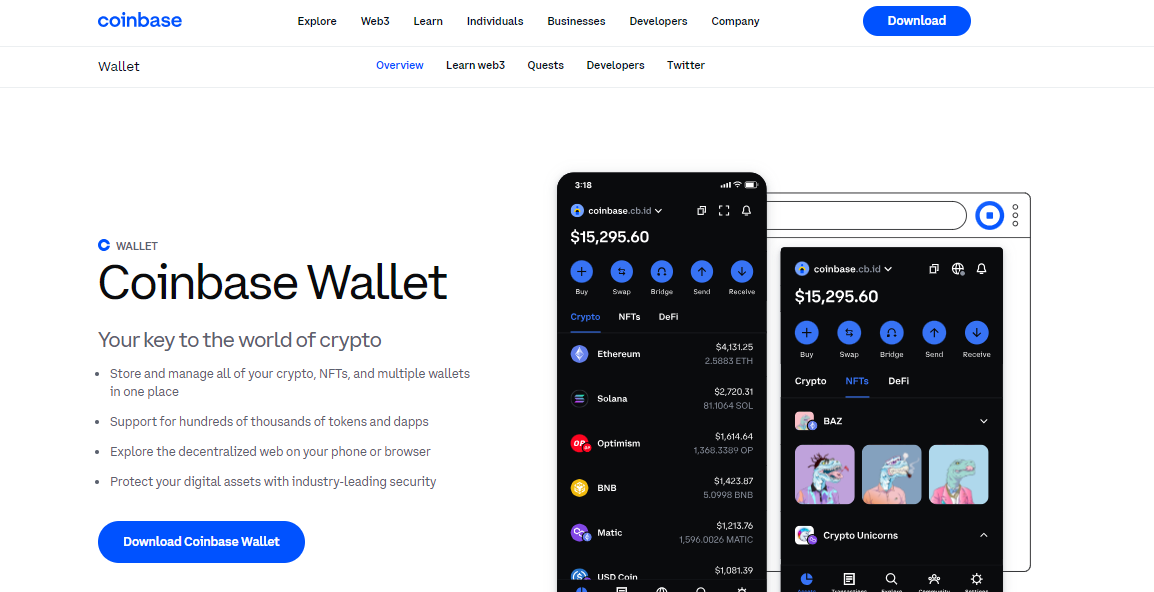 Through spot trading, lending and borrowing, its non-custodial Web 3 wallet, Coinbase Card, and an NFT marketplace, Coinbase encapsulates a versatile suite of services.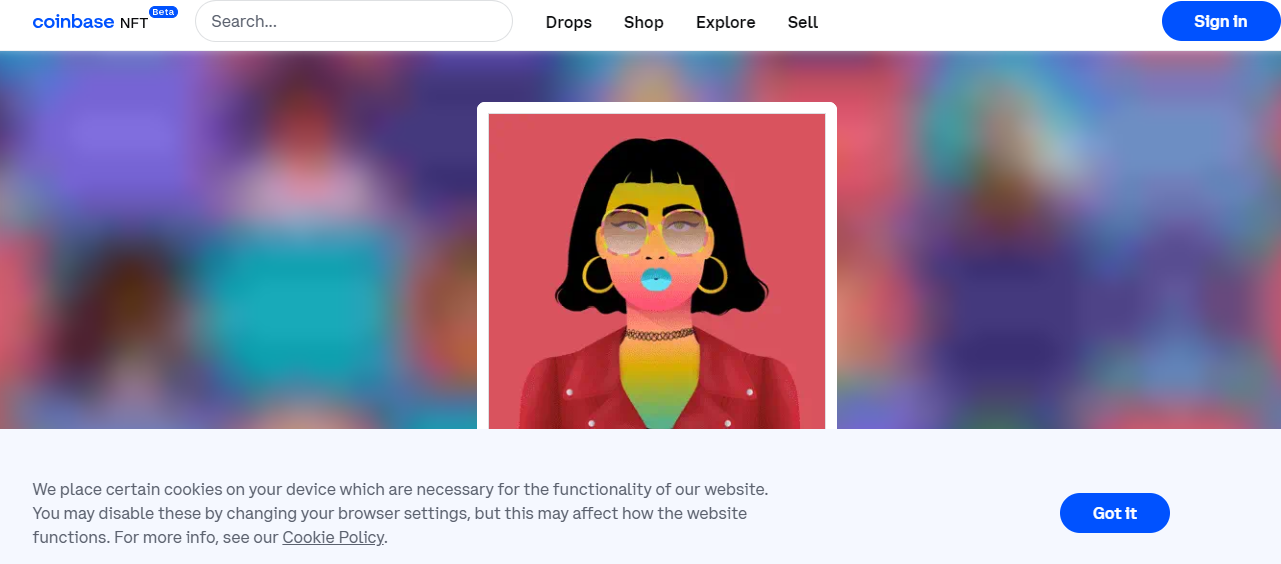 Moreover, Coinbase Pro customers in select U.S. states can access USD-quoted books with up to 3x leverage.
Remember that if you're looking for superior trading options, Bybit stands out. It offers a wider selection of coins, advanced features, various order types, and better liquidity.
Bybit vs Coinbase Trading Fees
In terms of trading fees, Bybit vs. Coinbase are vastly different exchange platforms. For spot trading, Bybit levies a maker fee and a taker fee, both set at a competitive 0.10%.

However, it's the futures trading arena where Bybit truly shines, offering a maker fee of 0.01% and a taker fee of 0.055%.
A beacon of savings, Bybit extends fee discounts to traders surpassing the minimum monthly trade volume, a strategy that rewards active participation across spot, perpetual contracts, and futures trading.
Coinbase operates with a slightly different fee landscape. For spot trading, Coinbase applies a maker fee of 0.40% and a taker fee of 0.60% which is generally a very high fee rate.

Similar to Bybit, Coinbase introduces fee reductions for traders exceeding specific monthly trade thresholds. For those consistently reaching the $10,000 mark, a noticeable reduction in trading fees becomes a compelling incentive.
While both exchanges provide fee discounts based on trade volumes, the substantial discrepancy in initial fee structures is evident. Bybit's markedly lower fees present an appealing proposition for traders aiming to optimize their gains while minimizing costs.
This affordability, combined with its tailored approach to fee reductions, positions Bybit as a noteworthy contender for cost-conscious traders.
| Trading fees | Bybit | Coinbase |
| --- | --- | --- |
| Spot (mkr) | 0.10% | 0.4% |
| Spot (tkr) | 0.10% | 0.6% |
| Futures (tkr) | 0.06% | – |
| Futures (mkr) | 0.01% | – |
Bybit vs Coinbase Deposit Methods
Coinbase and Bybit both offer a variety of options when it comes to depositing fiat currencies.
Bybit's support for fifteen fiat currencies—EUR, GBP, USD, RUB, MXN, BRL, ARS, and TRY—provides a tailored approach for users beyond the western sphere.
Deposit methods include Bank Transfer, FPS,SEPA, Advcash, and even PIX. Notably, while wire transfers incur an $8 deposit fee, other fiat currency bank transfers are free.
On the Coinbase front, users gain access to three major fiat currencies—USD, EUR, and GBP. The platform delivers multiple deposit avenues, including ACH, Wire , and Swift (GBP). ACH deposits carry no fee, while wire deposits involve a $10 USD charge. SEPA deposits are assessed a 0.15 EUR fee, while Swift deposits remain free.
Comparatively, Coinbase has broader fiat currency support and deposit options for North American and European users, while Bybit offers an array of fiat currencies catering to users beyond the western landscape. This nuanced divergence in offerings makes for a dynamic choice between the two platforms.
Bybit vs Coinbase Withdrawal Methods
Bybit and Coinbase each have their strengths and weaknesses regarding withdrawal methods. While Bybit may offer cost-free options for certain fiat withdrawals, Coinbase's diverse range of fiat and cryptocurrency withdrawal methods, coupled with its lower fees, provides a competitive edge in the withdrawal arena.
Crypto
Bybit offers a streamlined selection of crypto withdrawals. For Bitcoin, Ethereum, and Solana, the withdrawal fees stand at 0.005 BTC, 0.005 ETH, and 0.01 SOL, respectively. While not ideal, these fees are competitive within the industry.
When it comes to withdrawing cryptocurrencies, Coinbase shines with a nominal 0.0001 BTC fee for Bitcoin withdrawals. This comparatively lower fee structure provides users with a cost-effective way to manage their digital assets.
| Crypto Withdrawals | Bybit | Coinbase |
| --- | --- | --- |
| Bitcoin | 0.0002 BTC | 0.0003 BTC |
| Ethereum | 0.0006 ETH | 0.003 ETH |
| USDT (ERC-20) | 3.7 USDT | 0.008 SOL |
| Solana | 0.01 SOL | 2.9 USDT |
FIAT
Bybit offers limited fiat withdrawal options, supporting only EUR, GBP, USD, BRL, and ZEN and Advcash which have 0% fees and are processed instantly.
Coinbase takes the lead with a comprehensive range of fiat withdrawal choices, including ACH, wire transfer, SEPA, and Swift. Notably, ACH withdrawals are fee-free, while bank transfers provide a cost-effective option for users.
| Fiat Withdrawals | Bybit | Coinbase |
| --- | --- | --- |
| USD | Advcash | ACH/Wire |
| EUR | ZEN | SEPA |
| GBP | Advcash | Wire/SWIFT |
Bybit vs Coinbase Security
Bybit and Coinbase stand as guardians of security, each embracing cutting-edge protocols.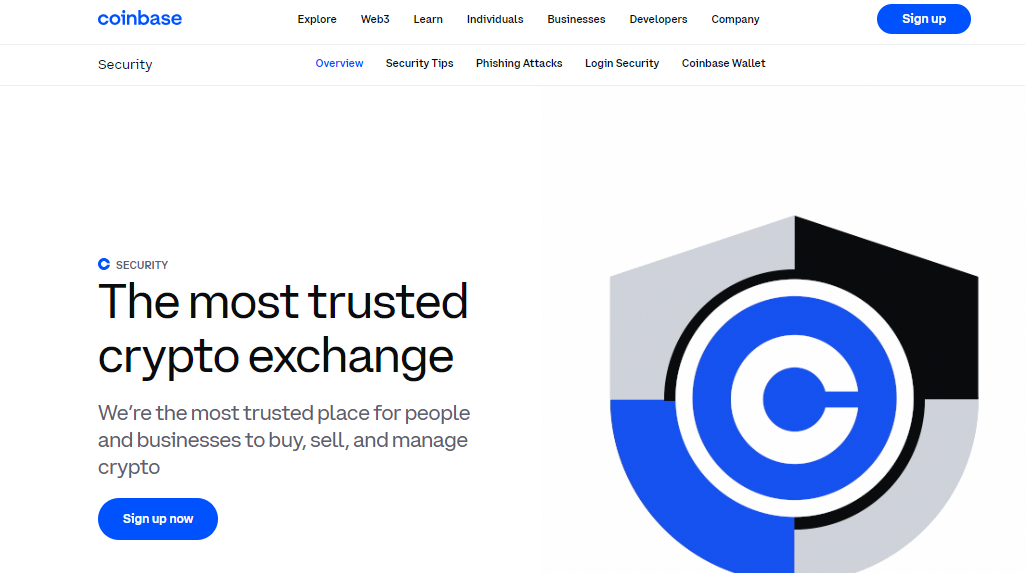 Proof of Reserves, Hack History, Regulations
Bybit's edge lies in its documented success, a feat that eludes Coinbase. Bybit offers two-factor authentication (2FA), cold wallet storage, SSL encryption, and a robust three-level verification process.
Striving for transparency, it subjects its security measures to regular scrutiny and even rewards hackers who uncover potential vulnerabilities.
While Coinbase mirrors the latest safety standards, Bybit's proactive security assessments set it apart. Both platforms tout 2FA, bank-grade encryption, and cold wallet storage. The divergence comes in storage: Coinbase stores 98% of data offline, yet 2% remains vulnerable online.
Security Funds and Anti-Phishing Measures
Bybit's 'Safety Fund' parallels Binance's SAFU initiative, bolstering its security commitment. On the phishing front, Bybit's vigilance remains unwavering, exemplified by its anti-phishing code. This emphasis on preemptive security measures establishes Bybit as a proactive sentry.
Hack Incidents and User Experience
Coinbase, while assuring its users of safety, grapples with user accounts being compromised. Reports of account breaches have raised concerns, spotlighting a chink in its security armor. Bybit, in contrast, marches forward with a commendable hack-free record.
In the realm of Bybit vs Coinbase security, both uphold modern safeguards, yet Bybit's resolute vigilance and lack of past breaches underscore its dedication to user protection.
Bybit vs Coinbase Summary
In the realm of crypto trading platforms, the Bybit vs Coinbase comparison draws a clear distinction. Coinbase, while offering an attractive interface for beginners, raises concerns with its customer service and high fees. Its susceptibility to cyber threats underscores the need for caution.
As you weigh your options, remember that safety and seamless functionality are paramount in this dynamic landscape.
Overall, Bybit is the best choice for crypto tradersn. Bybit shines as a beacon of security, with a user-centric design and hassle-free experience. Furthermore, Bybit offers better value for money as the fees on Bybit are a lot cheaper.
The platform's 24/7 customer support and absence of KYC requirements make it an alluring choice. Offering a vast array of cryptocurrencies and impressive leverage options, Bybit stands as the ultimate destination for your diverse crypto trading endeavors.