If you're weighing the options between Phemex and KuCoin for your cryptocurrency endeavors, your search ends here. In this comprehensive review, we'll directly compare Phemex and KuCoin, providing insights into all crucial aspects.
So keep reading to discover which exchange emerges as the frontrunner across essential categories like trading choices, KYC, fees, features, security, etc.
Phemex vs KuCoin Overview
KuCoin, founded in 2017 in Seychelles, is a leading exchange for altcoins, offering 800+ digital assets. It serves over 12 million users and handles a daily trading volume exceeding $2.4 billion.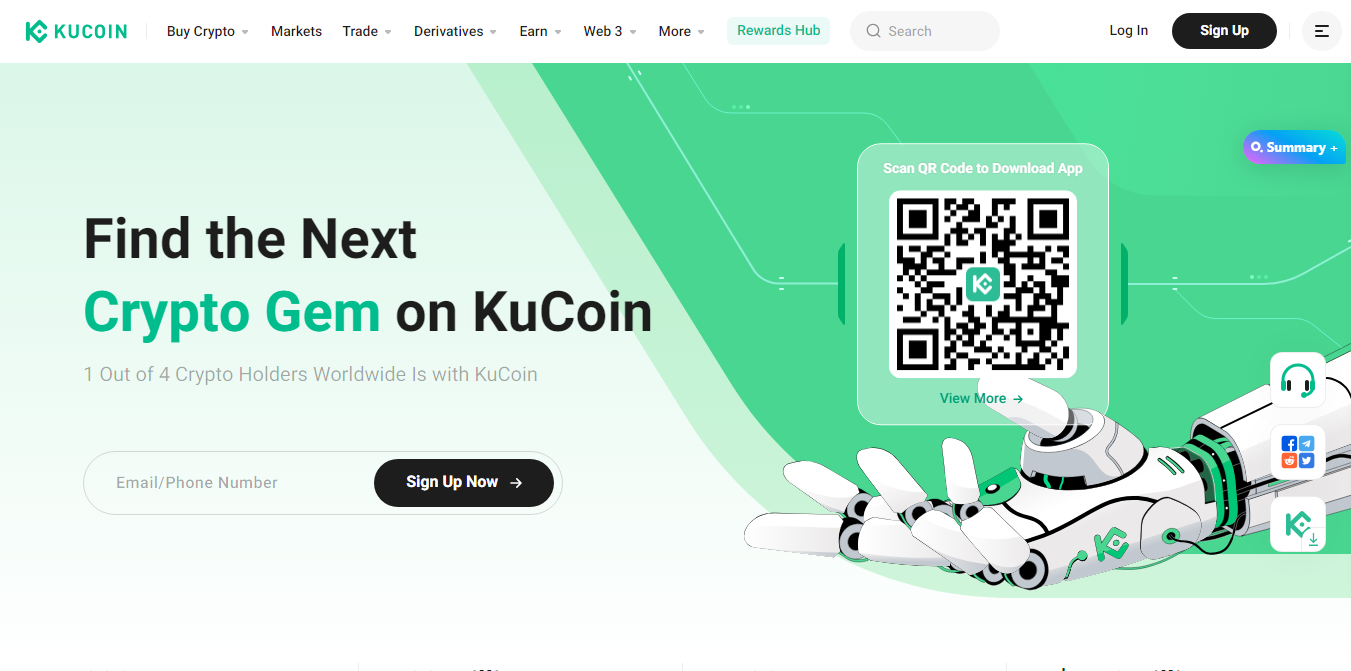 KuCoin Homepage
KuCoin also offers passive income options like staking and mining. Notably, it underwent a rebrand in Q2 2023 with a user-friendly new interface. Not to mention, KuCoin's mobile app for iOS and Android has 10 million+ downloads and a 4.2/5 rating.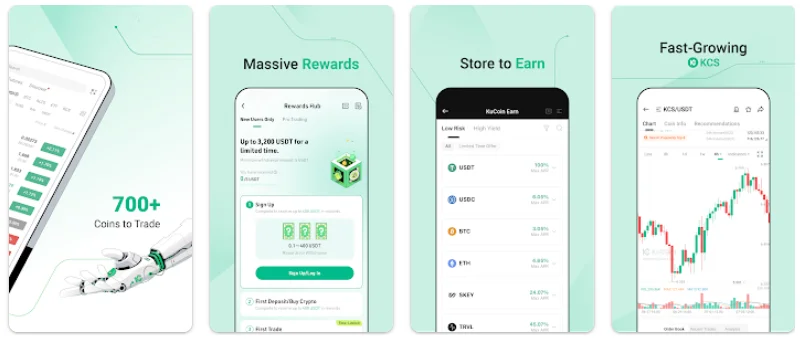 KuCoin Mobile App
Phemex, launched by Jack Tao in 2019 in Singapore, serves 5 million+ users with a daily trading volume of over $2 billion. Phemex provides access to 182 cryptocurrencies.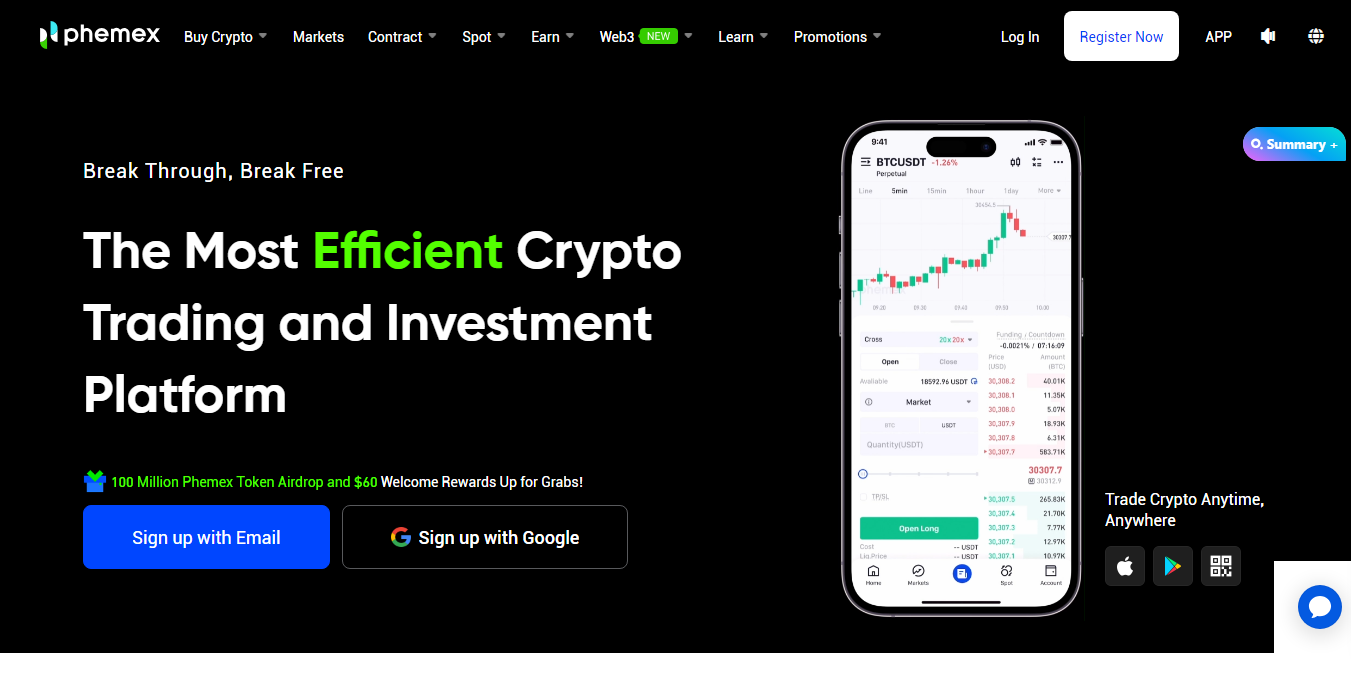 Phemex Homepage
Despite this limited selection, Phemex excels with an impressive futures trading platform, offering 100x leverage on key cryptocurrencies like BTC, ETH, XRP, ADA, and others. Coming to the exchange's mobile app, it has achieved 1 million+ downloads and a 4.6/5 rating to date.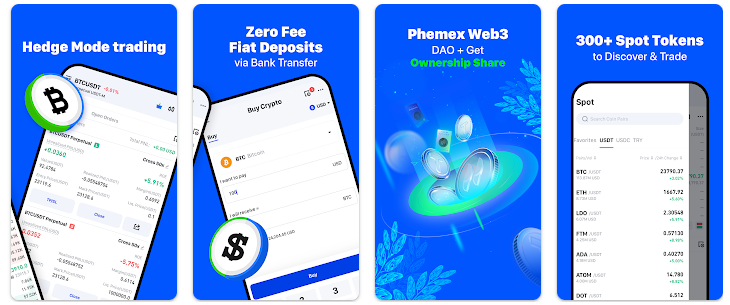 Phemex Mobile App
Phemex vs KuCoin Signup & KYC
When comparing the signing up and KYC procedures of KuCoin and Phemex, KuCoin offers a choice between email or phone number for signing up, along with a secure password. However, their KYC verification process follows a distinct path.
While signing up and trading are available without verification, completing KYC becomes essential for making withdrawals. It's important to note that the option for sign-up and trading without verification on KuCoin is temporary. This means that the platform will transition to requiring full KYC verification for all users starting from September 1st.
Moreover, level 1 KYC demands personal details like a government-issued ID, Passport, Driver's License, and your name and ID number. It's important to note that different KYC levels bring varying withdrawal limits.
Level 1 KYC has a $499 daily withdrawal limit, while Levels 2 and 3 unlock $1,999 and $999,999 daily withdrawal limits, respectively.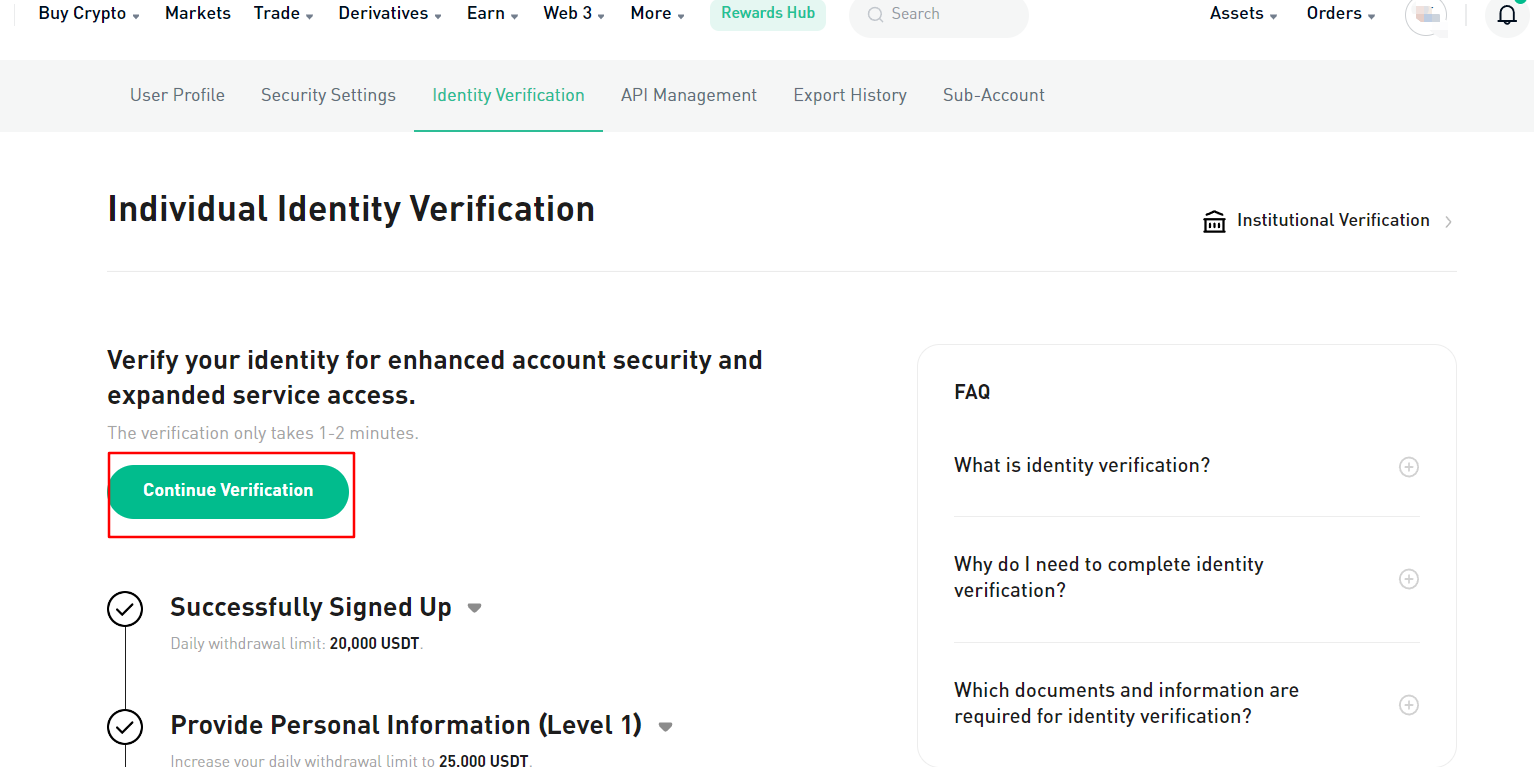 KuCoin Identity Verification Page
Phemex, on the other hand, follows a slightly simpler path. They require sign-up through email, along with a strong password. Interestingly, Phemex adopts a non-KYC approach. Users can instantly sign up, deposit funds, and start trading without mandatory KYC verification.
The exchange has a crypto withdrawal limit of $50,000 daily. But, if you wish to withdraw higher amounts, submitting personal information such as full address, full name, date of birth, phone number, ID type, and ID number becomes necessary.
What's convenient is that submitting these details through typing is sufficient for the primary verification – no need for photo documentation.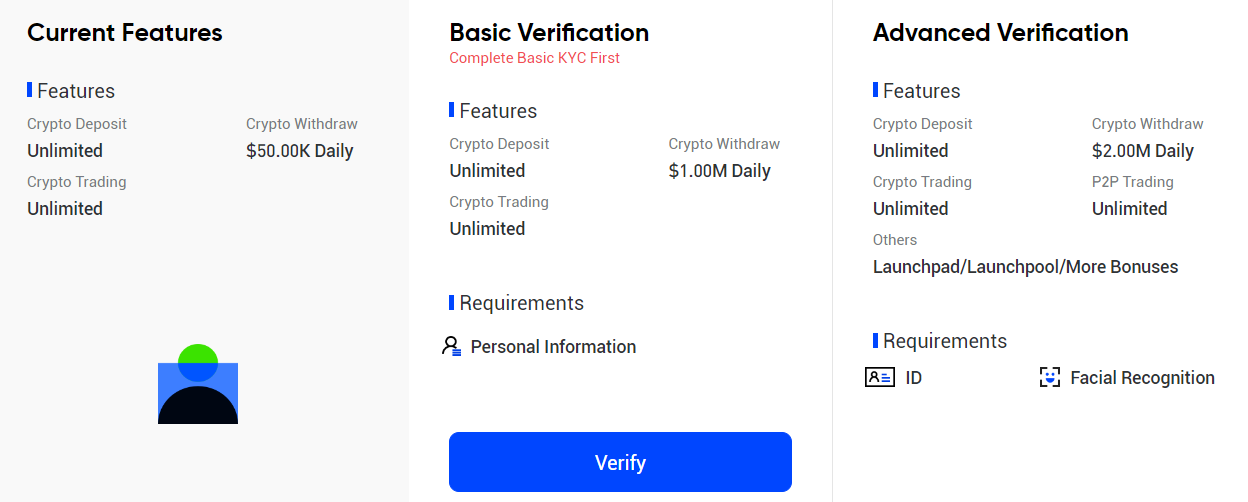 Phemex KYC Requirements
Now if we compare Phemex vs KuCoin sign-up and KYC process, it all comes down to how you weigh convenience versus verification levels in your crypto exchange experience. If you prioritize the flexibility of trading without KYC, Phemex takes the lead.
However, if you value varying withdrawal limits and a tiered verification process, KuCoin emerges as the choice.
Phemex vs KuCoin Products, Services & Features
Once again, let's start with KuCoin for its products and services. This exchange offers over 800 listed cryptos on its spot market and 250 on its futures market.
Known for its popular spot market, KuCoin featuring unique altcoins not found on other platforms. Furthermore, the platform supports derivatives trading with up to 100x leverage.
Not to mention the 3-10x margin for its spot market and accessibility to NFTs with the Windvane NFT aggregator. The exchange also features the option to buy/sell fractional NFTs.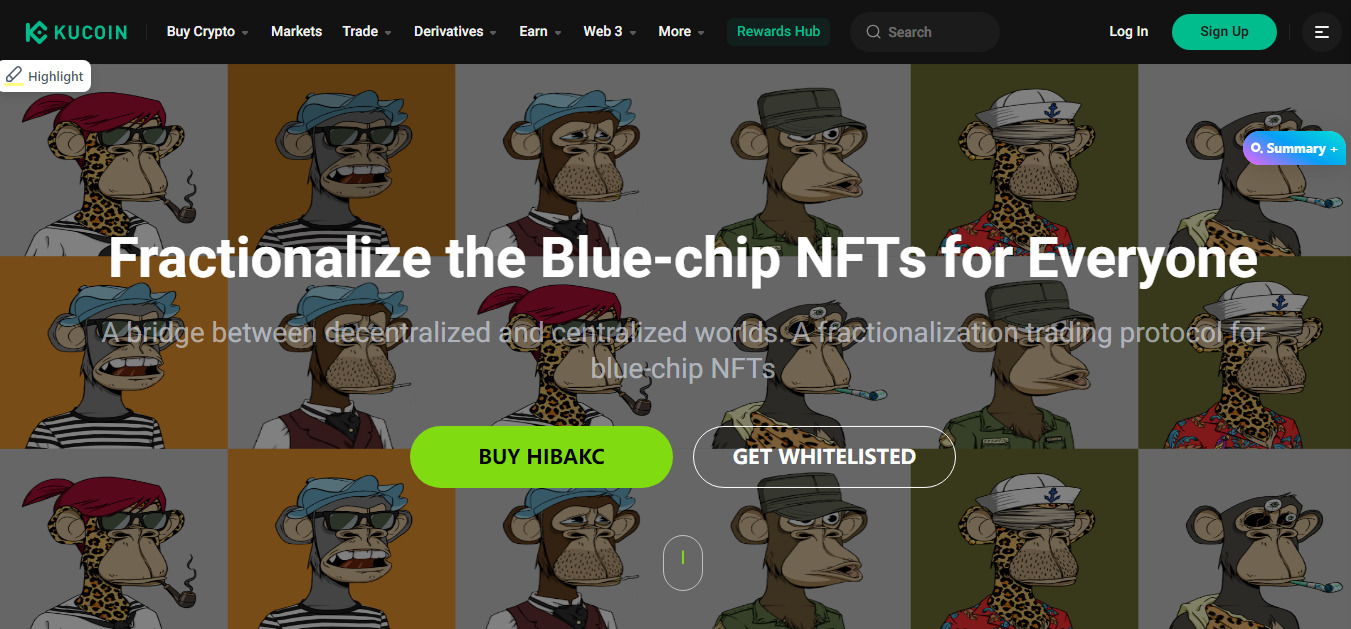 Fractional NFTs on KuCoin
In contrast, Phemex focuses on spot and futures trading. With 182 listed cryptos on its spot market, Phemex offers futures trading with leverage up to 100x, priding itself on a user-friendly interface and top-tier performance.
The platform also features a copy trading option, allowing users to follow and replicate trades of experienced traders. In terms of passive income, both exchanges offer diverse opportunities.
KuCoin offers automated trading bots for passive income, while Phemex's "Earn" section includes savings accounts, staking, dual investments, mining, and more.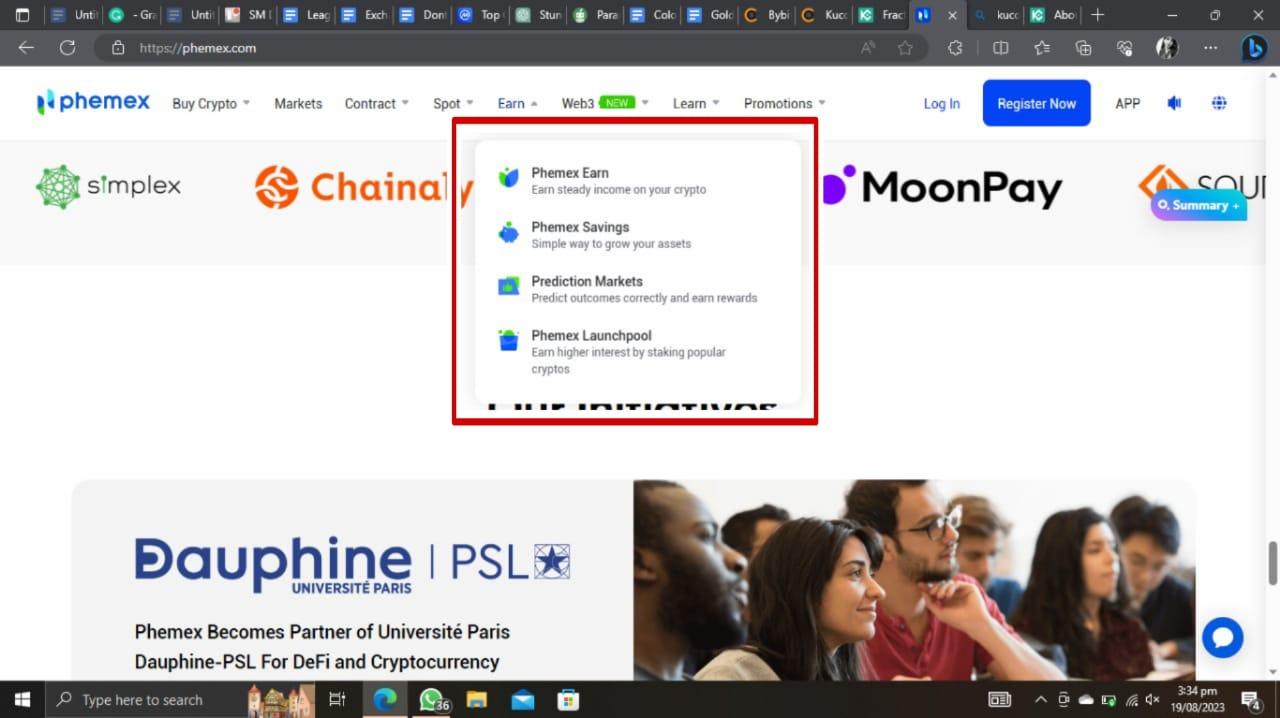 Phemex Earn Section
In summary, the answer is simple if you're stuck between Phemex or KuCoin for products and services! Traders seeking a diverse range of altcoins and NFT trading should consider KuCoin.
Alternatively, those prioritizing spot and futures trading performance and various passive income options may find Phemex more suitable. Lastly, for bot trading Kucoin is superior, while Phemex wins for copy trading.
Phemex vs KuCoin Trading Fees
When comparing KuCoin and Phemex for their fees, both exchanges maintain 0.1% spot fees for makers and takers.
Regarding Phemex, this spot fee is accompanied by substantial fee reductions contingent upon a trader's 30-day trading volume. They apply to traders with monthly trading volumes exceeding $100 million. As for futures trading, Phemex charges a 0.01% maker and 0.06% taker fee.
This leads to a 50% reduction in fees for limit orders, while market orders incur a slight increase of around 8%. As such, Phemex is a more advantageous choice for traders predominantly utilizing limit orders.
Active traders on Phemex also benefit from fee discounts, with the highest discount attainable upon achieving 1.2% of the exchange's total trading volume within the last 30 days.
Shifting the focus to KuCoin's discounts, even with the application of the native KuCoin Token (KCS), the spot fee discount remains consistent at 20%.
KuCoin maintains a similar approach in futures trading, charging 0.02% for makers and 0.06% for takers on the futures market. Now, KuCoin features slightly lower futures trading fees due to fee discounts.
Just like Phemex, getting this discount means trading more. However, to qualify for this discount on KuCoin, your monthly trading volume should exceed $4.4 billion — higher than that of Phemex.
Between the two, KuCoin offers a nuanced fee discount system that extends its advantage to traders engaging in substantial futures trading. However, Phemex takes the lead for relatively lesser fees, combined with a well-organized and easy-to-understand fee structure.
Phemex vs KuCoin Deposit Methods
When comparing KuCoin vs Phemex deposit methods, we found that both provide free crypto deposits, ensuring a seamless process for users. As for fiat deposits, KuCoin accepts more than 20 currencies, including EUR, GBP, RUB, AUD, USD ,SEK, and more.
Moreover, fiat onramps are facilitated through Bank and Wire transfers, occasionally accepting credit cards with associated fees ranging from $1 to $25 based on the payment method. Notably, Bank Transfer is the most economical option, featuring a fixed fee of 1€/£.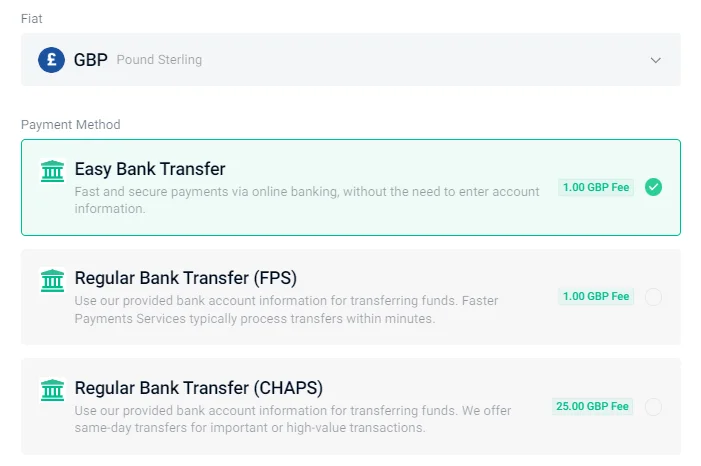 KuCoin FIAT Deposit Methods
In contrast, Phemex users have the option of credit card or bank transfers for direct crypto purchases.
However, the associated fees for these transactions range from 2% to 5%, contingent on the currency. Therefore, depositing FIAT currency is recommended for a more cost-effective approach.
Phemex extends FIAT support to six currencies: EUR, GBP, CHF, JPY, CAD, and AUD. Wire transfer deposits carry a fee of 0% and take 1-3 days to clear, facilitated through Legend Trading.
Notably, while Phemex trading does not necessitate KYC verification, depositing FIAT requires identity verification.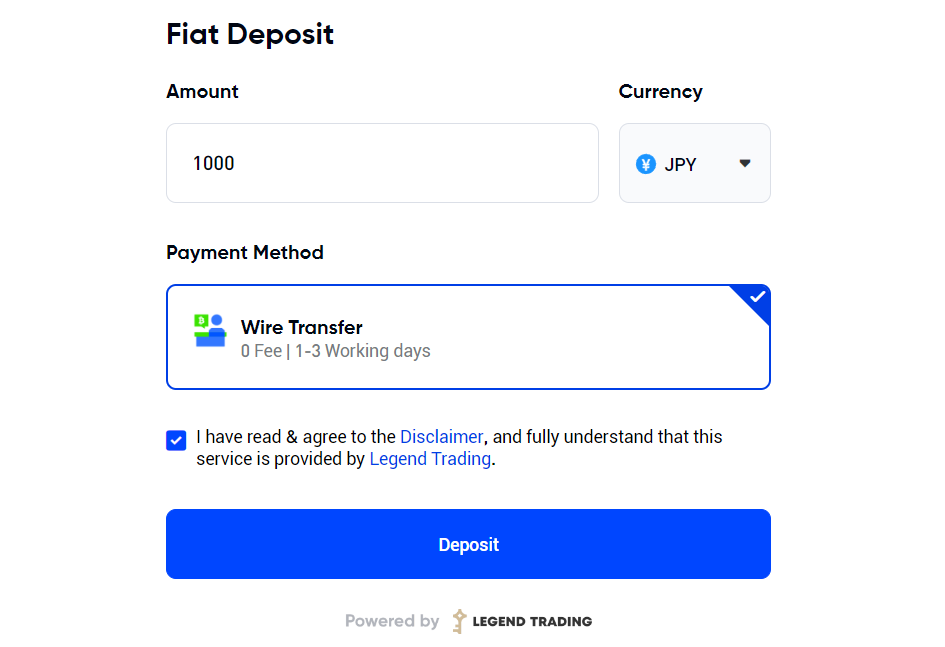 Phemex FIAT Deposit Methods
Comparing this deposit method between KuCoin and Phemex, KuCoin's expansive fiat deposit support and various methods provide flexibility for more experienced traders. With more supported currencies, Kucoin seems to be the better crypto exchange when it comes to onramps.
Phemex vs KuCoin Withdrawal Methods
For withdrawals on both exchanges, distinct differences emerge regarding supported coins, networks, and fees.
Phemex offers cryptocurrency withdrawals with varying costs for each coin and network, with notable affordability for USDT and BUSD on the TRC20 and BEP20 networks.
Additionally, Phemex facilitates fiat withdrawals in 7 currencies, including EUR, CHF, JPY, GBP, USD, CAD, and AUD. However, it's crucial to note that USD can be withdrawn but not deposited on Phemex.
The sole supported fiat withdrawal method on Phemex is wire transfer, with 1-3 days processing times, depending on the currency.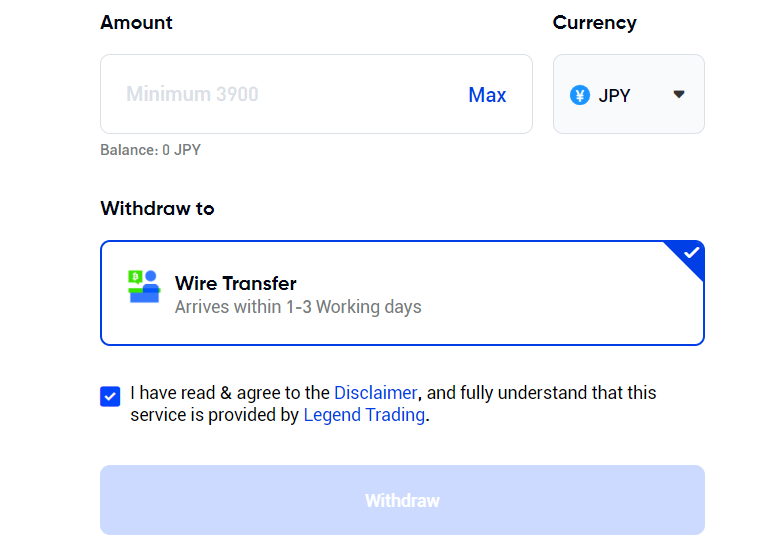 Phemex FIAT Withdrawal Methods
In contrast, KuCoin presents a broader spectrum of cryptocurrency withdrawal options, accommodating over 400 coins and major networks.
Withdrawal fees vary based on the specific coin and network, with USDT and BUSD on the TRC20 or BEP20 network, featuring particularly cost-effective fixed fees of $1.
Regarding fiat withdrawals, KuCoin supports 7 currencies: USD, EUR, GBP, RUB, TRY, UAH, and BRL.
Notably, KuCoin imposes varying withdrawal fees for each currency. This includes USD fees ranging from 0% (Advcash) to $80 (Bank Wire), while EUR, GBP, and other currency withdrawals feature a fixed fee of 1€/£ per SEPA transaction.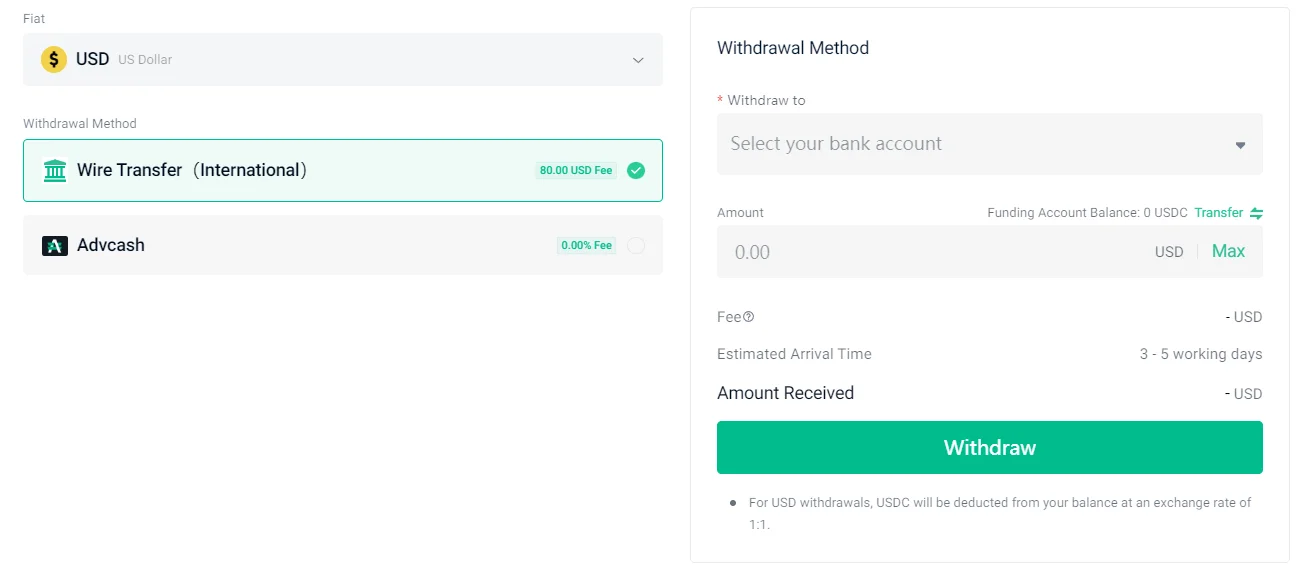 KuCoin FIAT Withdrawal Methods
Here, while KuCoin accommodates USD transactions, it's worth mentioning that the exchange does not permit US citizens on its platform.
Between the two, KuCoin's specific stance on US citizens limits withdrawals on the exchange in some ways, allowing Phemex to score a point with lower withdrawal fees on cryptocurrencies.
Phemex vs KuCoin Security
When comparing the security measures of Phemex and KuCoin, both exchanges prioritize safeguarding users' trading experiences.
Phemex goes to great lengths to ensure security, evident through its track record of no hacks or security breaches. The exchange ensures this by using an advanced cold wallet system with offline signatures to store most funds securely.
Moreover, multiple layers of security, including two-factor authentication and password protections, are in place to protect user data. Recently registered with FinCEN and backed by licenses from a top crypto trading regulation firm, Phemex adheres to stringent regulations.
Adding more to its security feature, Phemex utilizes Amazon Web Services (AWS) for cloud security and several firewalls to separate various zones and machines to cater to different trading purposes. Above all, the exchange employs TradingEngine and CrossEngine to minimize time lags and price delays.
On the other hand, KuCoin, although generally secure, faced a major hack in 2020 that resulted in significant customer fund loss. While most stolen funds were recovered through insurance, the incident highlighted vulnerabilities.
However, since then, KuCoin has enhanced security, keeping over 90% of customer funds in cold storage wallets. They also offer proof of reserves to ensure the backing of customer funds, which is updated weekly.
KuCoin's security measures include trading passwords, 2FA, email and login anti-phishing codes, withdrawal passwords, and security questions.
Adding more to a solidified security approach, KuCoin ensures that all its withdrawal requests are manually authenticated, and email and push notifications consistently inform users about account actions.
If both exchanges' security is compared, Phemex and KuCoin undeniably emphasize providing their users with the best security.
Phemex employs various technical and regulatory measures, while KuCoin addresses vulnerabilities through enhanced fund storage and authentication processes.
Both exchanges seem to be relatively secure. Yet, the winner between the two is Phemex due to its clean track record without any hacks.
Phemex vs KuCoin Which Exchange Wins?
This direct comparison between KuCoin and Phemex shows how they compete well, each offering something different for users.
Precisely, KuCoin is the place to get various altcoins. It offers over 800 cryptocurrencies on its spot market, much more than Phemex. What's more incredible is that KuCoin lets you use trading bots that work for you, making money even when you're not actively trading.
If all this isn't enough, the platform lets you buy and sell fractional NFTs, which is great if you're an NFT enthusiast.
On the other hand, if you're just starting and want things to be easy and not too expensive, Phemex is a good choice. It might not have as many options as KuCoin, but it's simple and doesn't require much of your info.
What adds to its straightforward usage is Phemex's non-KYC approach, so you can trade and take out money without giving your details. For the same, Phemex scored a place in our top 3 list of the best non-KYC crypto exchanges.
So, if you're into getting a bunch of different cryptocurrencies and using trading bots, KuCoin is for you. Whereas, if you're just starting and want a simple and private experience with lower fees at most, Phemex is an excellent option. Ultimately, your pick between the two depends on your trading needs.
Kucoin is best for:
Spot Trading
Spot fees
Bot Trading
FIAT support
Phemex is best for:
Futures Trading
Futures Fees
Copy Trading