BitKan is a cryptocurrency exchange that was established in 2013. Initially, the platform focused on serving the Asian market, but as the popularity of cryptocurrency trading grew, BitKan expanded its reach. In 2018 and 2019, BitKan introduced its coin, KAN, and has since amassed a membership of nearly 10 million users.
Despite its success, concerns about the safety and regulatory status of the BitKan website persist. In particular, the absence of a Tier 1 license raises questions about the platform's legitimacy. This Bitkan 2023 review aims to comprehensively analyze the platform's features and address these concerns in detail.
Bitkan Review: Overview
In November 2012, the popular cryptocurrency trading platform BitKan was launched.
BitKan supports futures trading and spot trading.
Additionally, the site has a built-in crypto trading bot that automates your trades using a range of trading strategies.
The most recent news about the cryptocurrency industry and BitKan's platform is posted in a news section on the company's official website.
It supports peer-to-peer exchange, allowing for directly selling assets to clients.
It also has a mobile app for iOS and Android.
BitKan Pro has an integrated user wallet.
In addition, the platform features its proprietary token, KAN, which entitles holders to a range of advantages, including referral rebates of up to 30% when held in one's wallet.
The platform boasts competitive trading fees, and reliable customer support, and is entirely legitimate.
| Website address | bitkan.com |
| --- | --- |
| Regulated by: | None |
| Trading Platforms | Android and iOS (Bitkan Pro) |
| Began operations | 2013 |
| Maximum leverage | None |
| Registered in | British Virgin Islands |
| Minimum Deposit | None |
| Demo Account | None |
| Assets | Crypto (ETH, BTC, ETC, LTC, SHB, DOT, ADA, XRP) |
What is Bitkan?
BitKan, established in 2013, is a cryptocurrency exchange that provides a range of trading options, including Spot trading, Futures trading, and the use of crypto trading bots. In addition to its trading features, BitKan's mobile application for Android and iOS devices doubles as a functional crypto wallet. Recently, BitKan formed a partnership with Bit.com to enhance the liquidity of its spot market.

BitKan has undergone various changes during its development. It started as a crypto data platform, similar to CoinMarketCap, to meet the demand from Bitcoin community users in Asia for market alert tools and price monitoring. However, with the massively growing popularity of crypto trading, BitKan entered the race with a focus on providing automated digital coin trading.
According to the website, the brand was founded in the British Virgin Islands and is compliant with local laws. However, it is uncertain if they are regulated by the BVIFSC. The document mentions that disputes will be arbitrated in Singapore, but they are not approved by the MAS. Therefore, caution is recommended regardless of their success or time in the market.
Despite this, BitKan has been growing for over a decade. The co-founders, Leon Liu and Fang Yu had the foresight to see the potential of cryptocurrency when few others did. They were determined to create a valuable platform for Asian investors to trade and exchange digital coins.
Bitkan Features and Services
The services, accounts, and products that BitKan offers are constantly being expanded. The platform now provides access to more than 1200 tokens. The main features include futures trading, free trading bots, and spot trading. Additionally, you may purchase or trade ETH, USDT, and BTC directly using BitKan P2P.
Some other features and services of Bitkan are described next.
1. BitKan's cryptocurrency trading bots
The exchange also provides a free cryptocurrency trading bot that aids in automating transactions. The site also provides several Grid trading bots, like the Infinite Grid, Two-way Grid, Rebalancing, etc.
2. Educational resources
BitKan's Learning section offers a comprehensive knowledge library on a wide range of cryptocurrency-related topics, accessible to all, not just BitKan users. The website features informative articles on the fundamentals of cryptocurrencies, currency in general, and investment advice. With daily updates and a wealth of information available, those willing to invest the time and effort can gain valuable insights and education from BitKan.
3. A High-security wallet
All of the main crypto assets, including BTC, ETH, LTC, and others, are secured by the platform's multi-security wallet. The wallet is also very safe to use and extremely protected.
3. Flash execution
Limit orders at BitKan and a clever iceberg might help you tame the market's volatility. Furthermore, the interface on Bitkan is very user-friendly.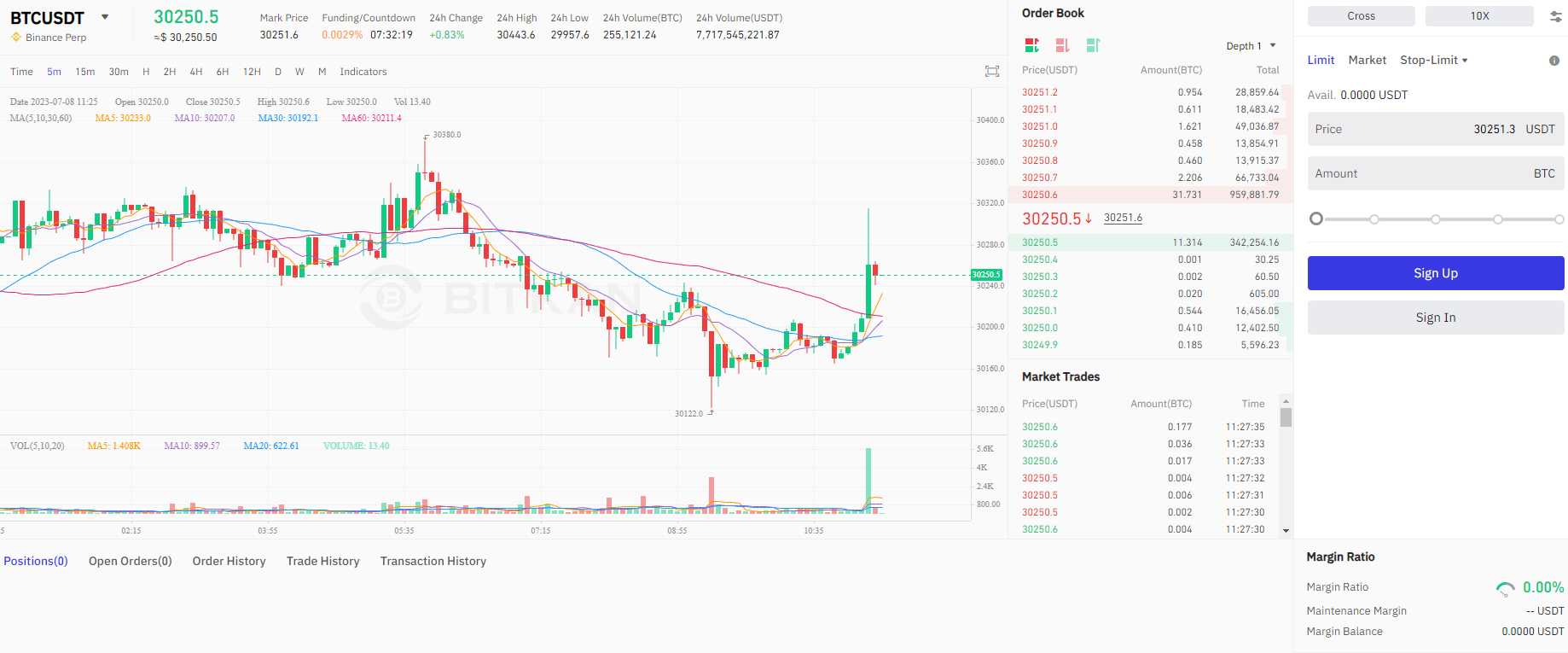 4. Keeping track of every mining activity
Bitkan provides a tracker for all your mining activity using this feature. The tool provides a concise summary of your average hash rate over the past seven days, along with the date and number of blocks remaining until the next difficulty adjustment and the average block size. For added convenience, you can link your monitor by selecting your mining pool, assigning a unique name, and entering an access code.
5. News and Community
BitKan boasts a large community that attracts top currency groups, blockchain projects, and independent media. Joining the community provides opportunities for learning and growth alongside other cryptocurrency enthusiasts. Additionally, BitKan features a news section with up-to-date information on trends in the blockchain and digital currency sectors.
6. K-site
The BitKan features a special section called the "K-site." It is a dedicated section for cryptocurrency enthusiasts to exchange ideas, insights, and perspectives on a range of topics with their peers. Notably, industry experts such as Willy Woo can be found within the K-site community. Conveniently, the K-site can be accessed directly through the BitKan mobile application.
How to Use Bitkan
To get started with BitKan, follow these steps: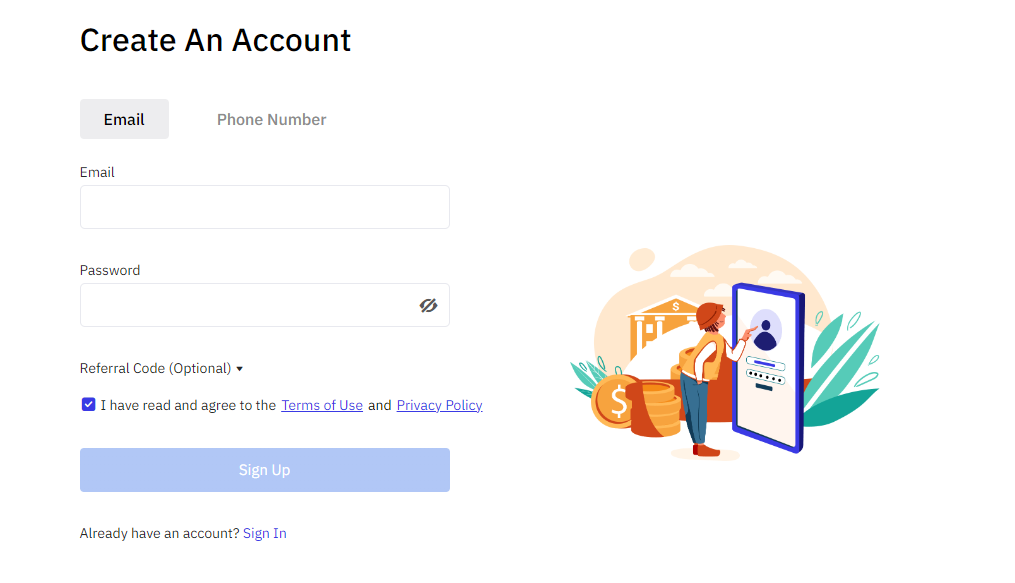 Visit the official BitKan website.
Click on the sign-up button located in the top right corner.
Enter your email and password to complete your account.
Verify your account and log in.
Navigate to the Portfolio section and click on Deposit.
To complete the deposit process, select the desired asset and scan the provided code.
If you wish to buy using FIAT, go to the security tab and create a security password.
Access the P2P dashboard, choose the seller with the best offer, and proceed to pay.
Once your funds become accessible, you have the option to trade in either the spot or futures market. Additionally, you can utilize a trading bot to ensure that you don't miss any market opportunities.
Using the Bitkan App
The BitKan Pro is exclusively accessible via a mobile application, which may be considered a limitation. Desktop systems are widely recognized for their sophistication, extensive features, tools, and capabilities, making them the preferred choice for traders due to their reliability and advanced equipment.
While the BitKan Pro trading software is user-friendly and easy to understand, it may initially overwhelm inexperienced traders. However, with time and practice, new traders can become accustomed to its various features.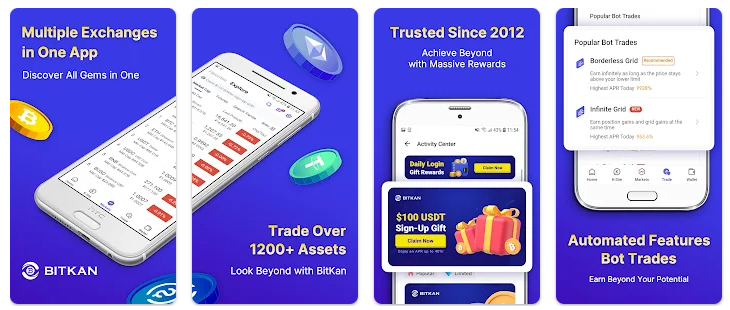 The software is compatible with both Android and iOS smartphones and is customized for each mobile user. It offers a comprehensive view of your wallet, real-time price movement data, and an array of other valuable features. One of the most significant advantages is the ability to conduct trades while on the go, without being tethered to a desktop computer.
The mobile application provides users with a mining feature and a news section. Moreover, you can conveniently add funds to your account balance through the P2P exchange.
Furthermore, by inviting your friends to open an account on BitKan, you can enjoy a generous discount of up to 30% on holding KAN. It's important to note that due to restrictions, the BitKan Pro app is not available for download directly from the Google Play app store. Therefore, you will need to manually install it after downloading the APK file.
This is how to use the Bitkan mobile app:
Log in to desktop BitKan and add a mobile number for mobile device usage.
Download and install the app on your device.
Log in using your mobile number after installation.
To deposit funds, choose the Wallet Transfer or Deposit option for cryptocurrency or Top-up option for FIAT currency in the Funds section.
Finally, to start trading, select the market of your choice under the Trade tab.
Bitkan Fees, Bonuses, and Limits
By trading with BitKan, you agree to pay the associated service fees. The amount you pay is determined by your VIP tier, with a total of 8 tiers available. The higher your tier, the lower your fees, starting at 0.100%.

Your fees may decrease based on factors such as your activity, number of referrals, successful trades, and investments, as you progress through the tiers. The top three levels offer negotiable fees; for more information, please contact a BitKan relationship manager.
For futures trading, the fees range between 0.02% maker and 0.04-0.05% taker. You can check the official fee schedule of Bitkan here.

Using the KAN token can reduce your withdrawal fees by up to 34%. Additionally, BitKan's trading bots are available for use at no cost.
When you sign up for an account with BitKan, you may be eligible for a welcome bonus of 100 USDT. The BitKan x OKX $100,000 Sure-Win Futures Carnival campaign is currently active on the website. The event aims to encourage investors to increase their deposits and activity levels to complete the necessary tasks and qualify for the competition. A variety of prizes are available, including mobile devices and small cash rewards, with the $100,000 prize being the largest.
Bitkan Security and Reliability
BitKan, a reputable and established cryptocurrency trading platform, offers a secure experience through the use of various security measures such as 2FA authorization, KYC, and node physical isolation with a secret key. To conduct transactions, deposit, or withdraw money, users are required to create a security password. However, it is important to ensure that you are accessing a legitimate website, as the app is not available on the Play Store.
Bitkan Support Service
If you require assistance from the platform, you may visit BitKan's support center. The support center provides a range of resources including announcements, user manuals, and frequently asked questions (FAQs). If your inquiries remain unresolved, you may utilize the live chat feature located in the bottom right corner of the support area to communicate your issue.
Bitkan Pros
Low-cost trading commissions
Peer-to-peer transactions for fiat currencies, and futures trading.
It provides a free built-in cryptocurrency trading robot and wallet.
It has a large community that supports real-time market analysis using a variety of technical charting tools.
Bitkan Cons
Short customer support response time
It is unregulated
Mobile-based only
Few reviews on Trustpilot
Bitkan Review: Final Verdict
BitKan is a well-known cryptocurrency trading site that was established in 2013 and has since experienced tremendous success. The exchange offers a variety of trading alternatives such as futures, spots, and others. Additionally, BitKan features a built-in cryptocurrency trading bot that enables you to fully automate your transactions. The mining features allow you to monitor your computer from anywhere at any time. The exchange also helps you trade wisely and access the best cryptocurrency values available across marketplaces. To add a degree of protection, the platform requests that you generate a Security password that is used for trading, withdrawals, password recovery, and security settings. Finally, to begin using the BitKan app, you can simply download the APK file.
Due to regulatory concerns regarding Bitkan, we recommend conducting thorough due diligence before utilizing the platform. The absence of the app on the Play Store increases the risk of inadvertently downloading an incorrect app from a third-party website. To avoid this, please ensure that you only visit bitkan.com.
Bitkan Frequently Asked Questions
1. How do I obtain the BitKan Pro application?
The BitKan Pro application is not accessible for instant download from the App Store or Play Store. Instead, the APK file can be downloaded from their official website. However, ensure that you only download the file from their official site.
2. What are the steps to set up a security password for BitKan?
First, log in to your BitKan account and navigate to the security dashboard. Then, verify that you have added a phone number to your account and select the "Enable" button next to the security password.
3. Are BitKan services available in the United Kingdom and the United States?
Yes, BitKan is accessible globally, including in both the US and the UK.
4. Is BitKan a safe platform?
BitKan has established a strong and reputable online presence and is often regarded as the preferred choice among exchange users. However, it is important to note that the lack of proper licensing and regulation may pose a risk.