Launched in 2013 and with its headquarters on the Cayman Islands, Gate.io is not only a well-established and respected crypto exchange, it is also one of the oldest players in the game. With over 1700 available cryptos to choose from, Gate.io offers a large range of trading opportunities. With an advanced spot and futures market and low trading fees, Gate.io is a top choice for crypto traders from all around the world. Over 13 million customers trust the trading platform and the daily trading volume regularly reaches over $4 billion, putting Gate.io at the top ranks of exchanges sorted by volume.

Gate.io Pros and Cons
Pros
Over 1700 cryptos to trade
Low trading fees
Dedicated spot and futures market
50+ FIAT currencies supported
Great trading interface
Cons
No FIAT withdrawals
KYC required
Complicated account interface
Gate.io Quick Overview
As one of the oldest and most reputable cryptocurrency trading platforms, Gate.io has tons of available products in its repertoire. No matter if you want to buy and hold cryptos on the spot market or if you want to day trade on the futures market, Gate.io offers a dedicated trading platform for both, new and advanced crypto traders. But we are not even scratching the surface here.
Only very few exchanges can compare with the offers that Gate.io presents to its users. You can earn passive income with trading bots, savings accounts, copy trading, staking, liquid and cloud mining, and so much more. If you wish to spend your cryptos without having to cash out, you can simply apply for the "Gate Card" which is a crypto visa card. For NFT enthusiasts, Gate.io even offers a dedicated NFT section where you can buy and sell non-fungible tokens.
And if that's not good enough, Gate.io offers welcome and trading bonuses worth up to $100. We have a lot to cover in this Gate.io review, so without further ado, let's jump into the specifics!

Gate.io Trading Features
Spot Trading
On the Gate.io spot market, you can buy and sell cryptos with ease. The simple and efficient interface with live charts powered by Tradingview, a live order book, and trade history, ensures a flawless trading experience. Not only that but you are spoiled with the choice to select one of the 1700 available cryptocurrencies to trade. Hardly any other exchange can compare with this wide variety of tradable assets.
Furthermore, you can not only trade spot assets against USDT but also against BTC and ETH making pairs trading easy. That means you can not only trade BTC/USDT but also BTC/ETH or ETH/BTC. Using pairs like that makes market-neutral trading possible as you don't profit from market trending (going up or down), but you capitalize on the relative performance of two assets.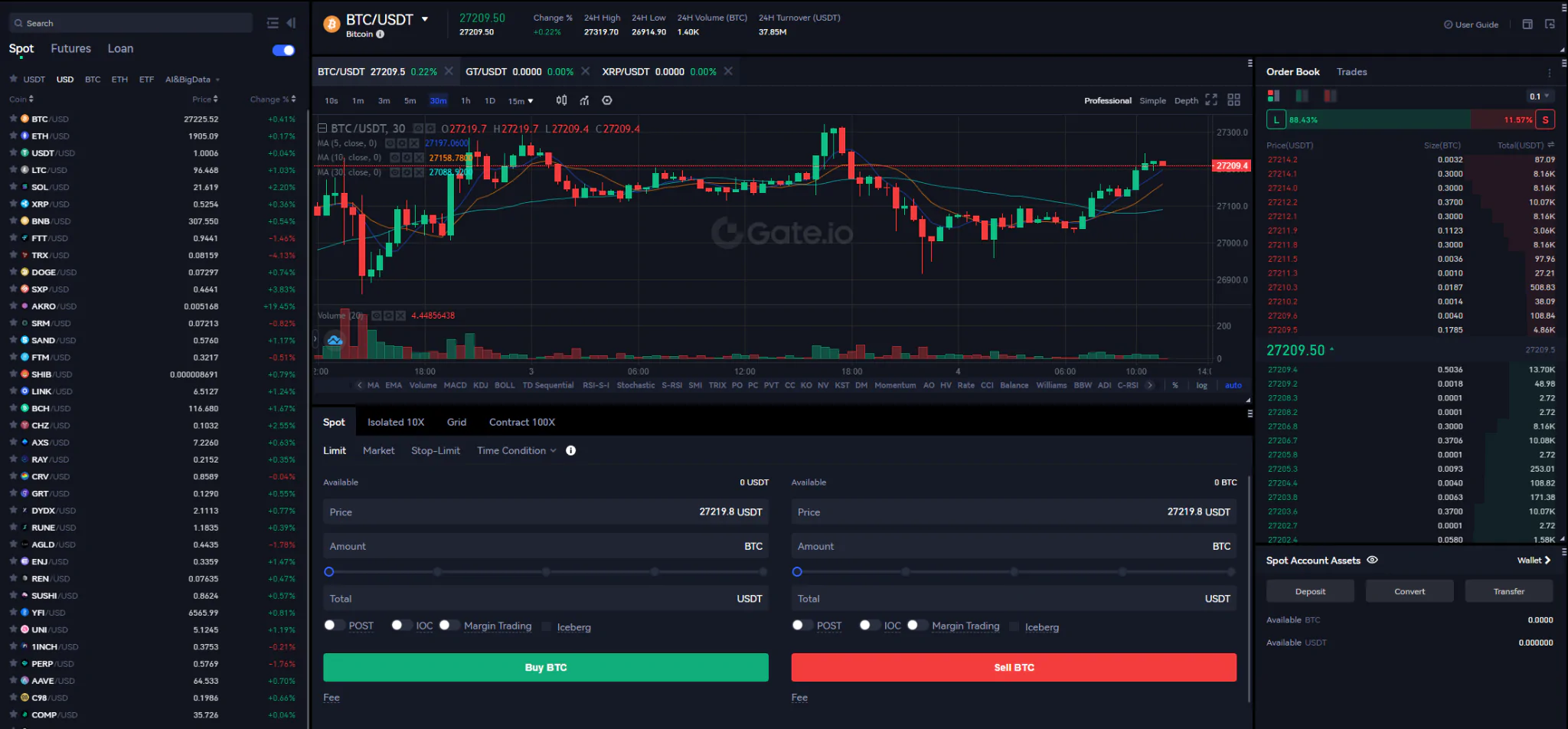 If you want to have more buying power, you can use margin trading on the spot market with a power of up to 10x. One of the best things about spot trading on Gate.io is the nonexistent trading fees on selected assets. In early 2023, Gate.io introduced 0% fee trading on the spot market for over 20 different cryptos.
Futures Trading
The futures market on Gate.io is designed for experienced traders that know exactly what they do. Some of the most advanced order types, such as Iceberg, IOC, Post-Only, GTC, IOC, and FOK are all supported. Make sure to get familiar with all of these order types as your capital is at risk. One wrong click can end up losing you a lot of money.
With 185 futures trading pairs, you have a decent selection of cryptos that you can trade with a leverage of up to 100x. When it comes to the trade interface, Gate.io made sure that it is working well without any interruptions or network issues.
One key criticism of their trading interface is their light mode which is not well designed, so make sure to switch to night/dark mode. The dark mode on Gate.io enhances the trading experiences a lot while also making it more pleasant to look at for your eyes. You can switch from light mode to dark mode in the top right corner with the "Theme" switch.

If you want to change the structure of the trading interface, you can easily drag and drop the respective field and also make it larger or smaller. With futures trading fees of 0.015% for makers and 0.05% for takers, Gate.io has some of the lowest fees in the crypto space.
This makes day trading on Gate.io very affordable. If you want to learn more about the impact of trading fees, we highly recommend you check out our free trading profit simulator which also takes into account the trading fees. You will be surprised how much of a difference just 0.01% in trading fees can make.
Copy Trading
For new traders, the copy trading feature can be a great way to make some passive income on the side. You can choose top traders to follow after analyzing their performance. You get insights into their monthly return, winrate, drawdown, assets under management, and more.
Before starting copy trading, we urge you to do proper research before blindly following traders and never put more money into a copy trader than what you can afford to lose. The goal is to find a reliable trader that brings in low but consistent gains without risking too much.
The so-called "lead traders" can take on up to 250 followers. If that limit is reached, they will be marked as occupied. The best traders are occupied most of the time, so you might have to regularly check if some of the best traders are available.
Gate.io Trading Fees
Gate.io prides itself to be one of the most affordable cryptocurrency exchanges. On the spot market, you can trade with 0% fees on selected pairs. That means you can buy and sell digital assets without losing a single penny to fees. The standard fee rate for other spot pairs is 0.2% make and 0.2% taker. When holding the native token of Gate.io (GT), you can activate a 25% fee discount and the maximum fee discount is 70%.

The futures fees are also some of the lowest in the game. With futures trading fees of 0.015% maker and 0.05% taker, Gate.io offers a brilliant crypto trading platform for beginner and advanced traders.

Based on your 30 days futures trading volume, you can lower your fees to 0% maker and 0.02% taker. One key thing to note on Gate.io is that the requirements for fee deduction are very low, meaning you can receive fee discounts after only trading $60,000 in 30 days. This is easily doable and quickly scales up. You can check out the full Gate.io fee schedule here.
Gate.io Interface and Design
Gate.io has done everything to develop a smooth and well-functioning trading platform. We did not encounter any lags, bugs, or other network issues. The website always stayed stable and trading on Gate.io works like a charm.
However, as Gate.io has such a wide repertoire of products to choose from, it can be incredibly confusing for beginners to navigate through the platform and find what they are looking for. In terms of user-friendliness, Gate.io performs rather poorly.
The overall offers and the performance of the platform is at the top of the game, so If you are a seasoned crypto trader, you will have a great time with Gate.io. For beginner traders, it might take some time to understand how the platform works and how to navigate through the dashboards. Gate.io is a professional crypto platform and offers everything a crypto trader could desire, so figuring out the platform will be absolutely worth it in the end!
Gate.io Deposits and Withdrawals
Crypto Deposits and Withdrawals
Crypto deposits on Gate.io are free of charge. Make sure you verify your identity before depositing any funds to your Gate.io account.
WARNING: While deposits might always be possible, without KYC you can not withdraw your funds!
Furthermore, we never recommend storing any cryptos on a centralized exchange except when you are trading. It is best to keep your cryptos in a wallet when you don't trade with them.
If you want to withdraw cryptos, a fee applies based on the crypto and network you choose. This is completely different for each coin. One of the cheapest cryptos to send is USDT via the TRC20 network which costs $0.5 to $1. Based on your KYC level you can withdraw $2,000,000 (KYC2) to $8,000,000 (KYC3) worth of cryptos per day.
FIAT Deposits and Withdrawals
If you want to buy cryptos on Gate.io, you can do so with your credit card or bank account. Just note that third-party payment providers are charging relatively high fees for credit card payments. Bank transfers are slower, but therefore more affordable. Unfortunately, Gate.io does not support FIAT withdrawals.
Gate.io KYC Verification Requirements
In order to trade, deposit, and withdraw on Gate.io, users must verify their identity. There are three KYC levels on Gate.io. We highly recommend you finalize the KYC process right after signing up for Gate.io so you can get started as soon as possible.
Level 1 and 2 KYC require your nationality, country of residence, first name, last name, ID number, and a device that can take a photo of your ID and recognize your face.
For Level 3 KYC you must verify your address. For this, you can provide recent documents such as bank statements or utility bills.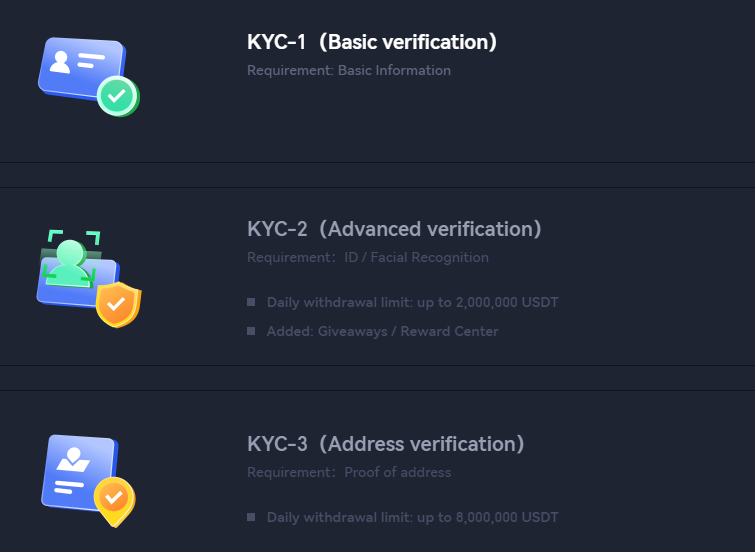 Gate.io Account Security
To secure your Gate.io account you should set up several protection layers. 2FA verification should automatically be required. That means every time you log into your Gate.io account you will receive a 6-digit verification code on your email. Without this code, you can not access the account. Another crucial security measure to take immediately is activating Google Authenticator with your phone which will also give you a 6-digit login code.
And for protection against fake emails, you can set up an anti-phishing code. An anti-phishing code is a unique code that you can choose and it will be provided in every Gate.io email that you receive. If you can not see the code in the email, you will know that it is a fake email. Gate.io also has some additional, more advanced security features to activate:
Fund password
Whitelisted addresses
Authorized Devices
SMS verification
You can clearly tell that Gate.io wants to provide the highest security possible. Not every exchange has these advanced features. They will act as a protection against fraudulent activities.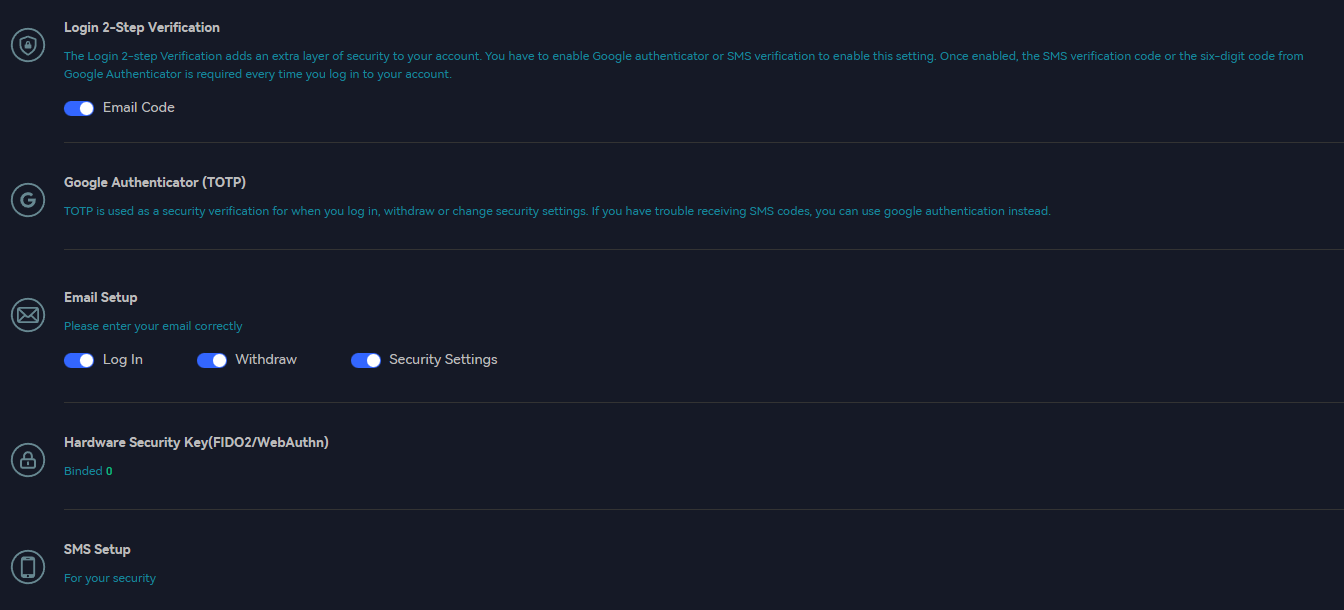 Gate.io Finance Products
Aside from just offering a brilliant trading platform, Gate.io has the most comprehensive offer (along with Binance) of earn products for passive income. With a variety of options available, from staking to lending, Gate.io offers numerous opportunities to grow your crypto holdings without having to constantly monitor the market. Some of the most popular finance and earn products on Gate.io are:
Cloud Mining
Liquid Mining
Staking
Lend & Earn
HODL & Earn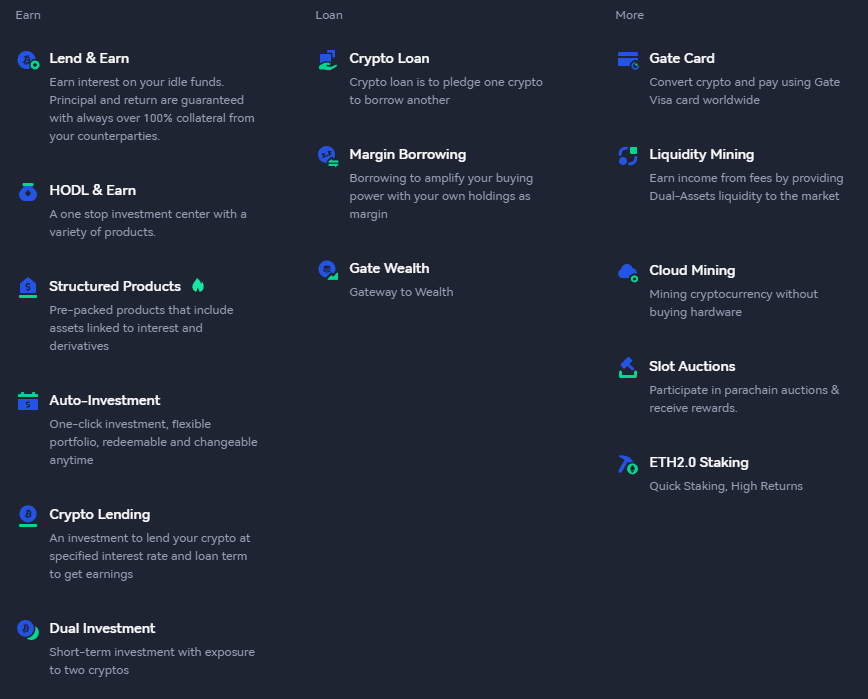 Gate.io Token (GT)
The Gate Token (GT) is the native token of the cryptocurrency exchange Gate.io and is similar to BNB, KCS, MX, or BGB which are all popular exchange tokens. Exchange tokens usually give holders certain rights and benefits on the platform. Holders of the GT token receive a 25% fee discount, making Gate.io even more affordable than it already is.
Furthermore, the GT token is used to pay gas fees for transactions on the GateChain. Lastly, GT holders will receive voting rights for governance votes on Gate.io and the token can be used to earn passive income on one of many earn products on Gate.io.
If you are an active trader, holding the Gate Token will be beneficial due to the fee deduction feature, which will save you a lot of money in the long run.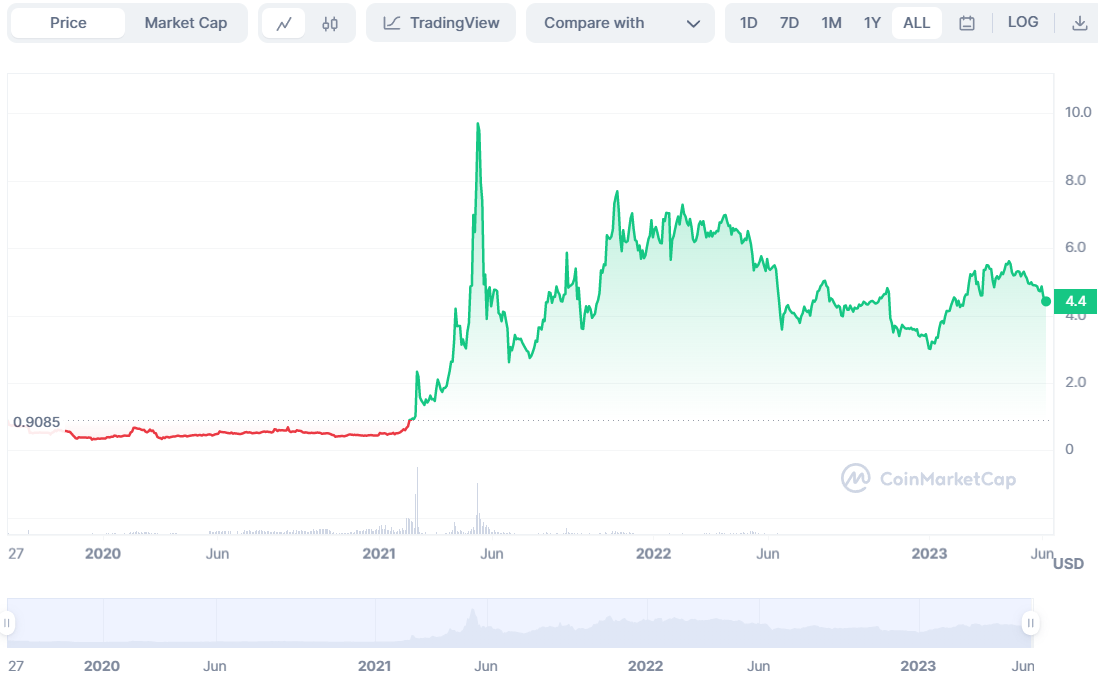 Gate.io Debit Card
If you wish to spend your crypto trading profits without having to withdraw to your bank every time, Gate.io has you covered with the Gate Visa Card. The Gate Card is a crypto debit Visa card that you can use to make purchases worldwide.
And the best thing? You can simply manage the card from your Gate.io account. Instantly transfer cryptos on your card whenever you need it and purchase the goods you like.
Gate.io even offers up to 1% USDT cashback on your purchases! To apply for the Gate.io Card, you must join the waitlist and verify your identity with Jumio. This requires your personal information and your ID, Passport, or driver's license. As of 2023, the Gate.io card is only available to customers from the European Economic Area.

Gate.io Beginner Zone
For new traders, Gate.io has great welcome rewards worth up to $100 for completing some simple tasks. In order to be eligible for any rewards you must verify your identity first. After that, you can deposit and trade to unlock bonuses in the Gate.io beginner zone. The $100 bonus is real money that you can use for trading on the futures market, however, you can not withdraw it. But any profits that you make from this bonus are yours and can be withdrawn from the platform.
Furthermore, Gate.io offers further rewards and testnet tokens which you can use for practicing on a demo account. This is another great way to support beginner traders, providing them with a safe space where no real money can be lost. There are a couple of rules you must comply with to be eligible for the bonus. The bonus is only available for 7 days, so make sure to use it right away.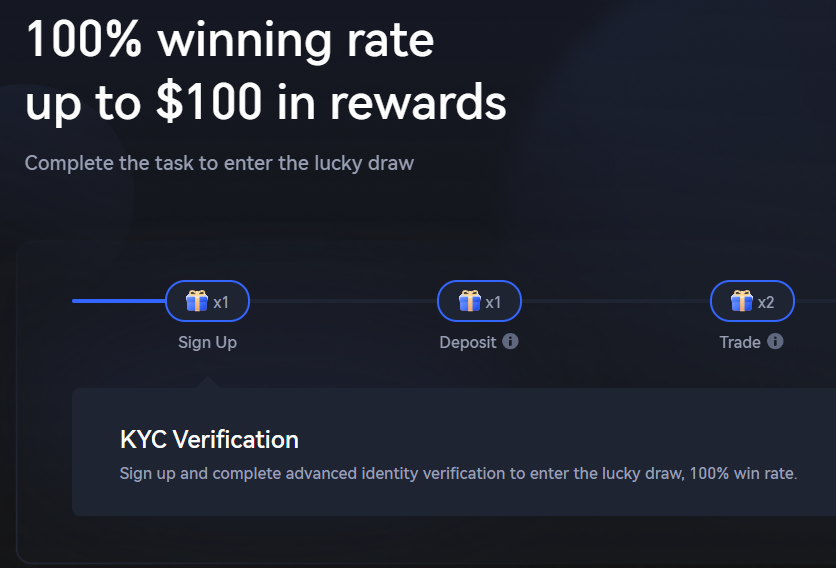 Gate.io Help Center
In the help center, Gate.io is offering comprehensive guides and tutorials for beginners. You will find step-by-step guides for basic activities such as "How to Buy Crypto" or "How to Conduct Spot Trading". These can definitely help build a better understanding of how the crypto space, and in particular the Gate.io platform work. If you are just starting out, make sure to give the help center a try.

Conclusion
Gate.io has one of the most comprehensive crypto services in the whole crypto space. With advanced trading features on the spot and futures markets, copy trading, and passive income opportunities, Gate.io is a top choice for traders from over 100 countries.
With over 10 million users and $10+ billion in daily trading volume, crypto traders from all around the world trust the exchange. The fee structure is fair and affordable, with even 0% fees on selected spot pairs and some of the lowest futures trading fees in the crypto space.
The interface of Gate.io is loaded with a lot of information as Gate.io is designed for professional traders. For new beginners, it can be hard in the beginning to figure out how to get the full potential out of Gate.io, but once learned, Gate.io is a top choice for everything crypto-related.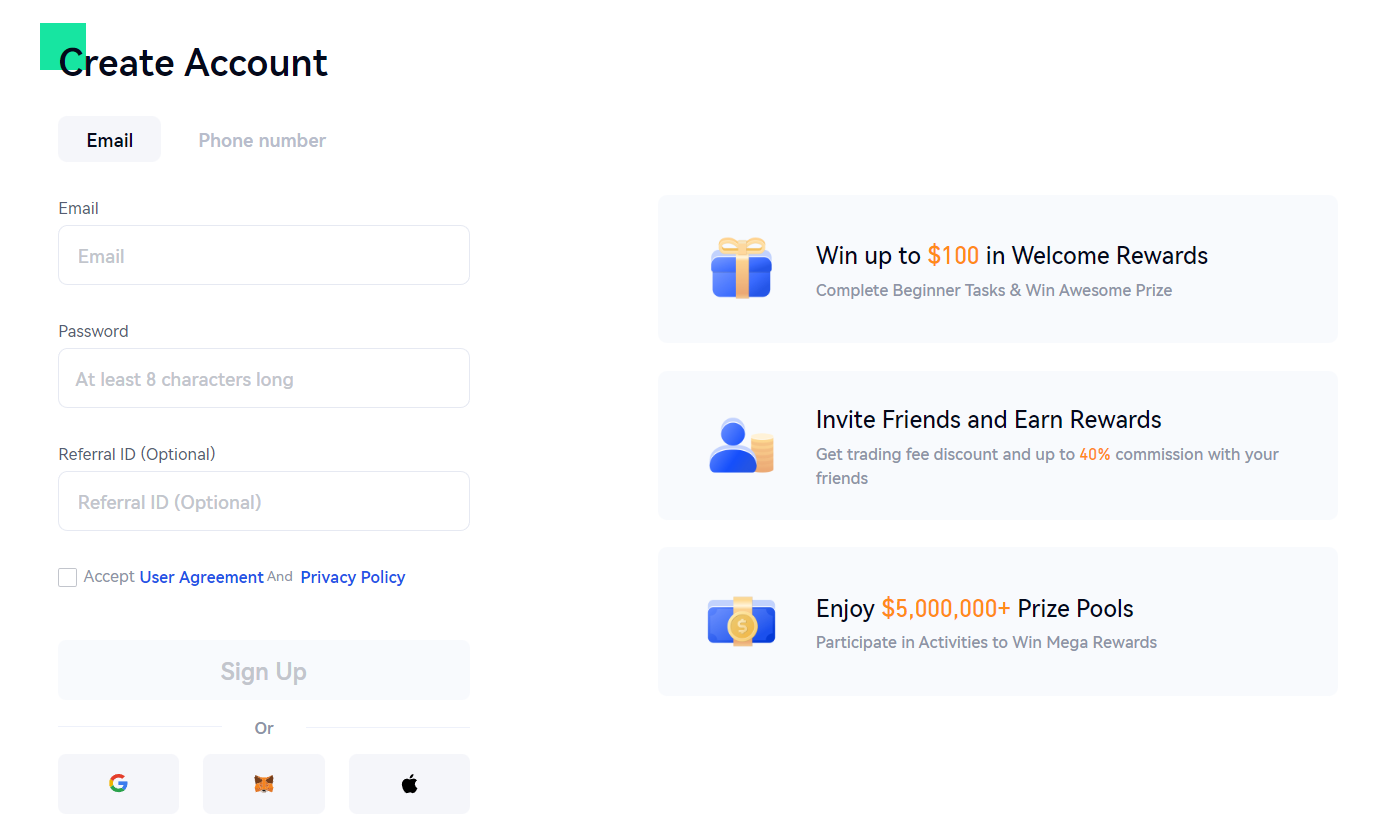 FAQ
Does Gate.io require KYC?
Yes, Gate.io requires KYC verification. Otherwise, you will not be able to trade, withdraw or use other products on the Gate.io platform.
Is Gate.io legal?
Yes, Gate.io is a legal crypto exchange complying with local laws. That's also why Gate.io is not available in every country.
What are the Gate.io Fees?
The spot fees are 0% for selected assets and 0.2% (maker and taker) for the rest. On the futures market, you pay a low rate of 0.015% maker and 0.05% taker fees.
Does Gate.io allow US citizens?
No, US citizens are not allowed to use Gate.io.