Have you found yourself needing to say goodbye to your MEXC account? Whether you're exploring new trading platforms or simplifying your digital footprint, removing your MEXC account is a great move.
This guide unveils a clear path to parting with your account gracefully. From locating the right settings to finalizing the deletion, we'll navigate this process together.
Join us as we detail each step, ensuring a secure account closure. Your journey to bidding farewell to your MEXC account starts here.
Step-by-Step Guide to MEXC Deletion
1. Open The MEXC Website or App
Open the MEXC website on your PC, or on the MEXC app on your smartphone or tablet.
2. Go To Your MEXC Profile
Once the MEXC website or app is open, look for the profile picture icon. This icon is typically located in the top left corner of the app's main screen or top right corner of the website. It might look like a small avatar or a circular image. Log into your MEXC account to proceed with the account closure.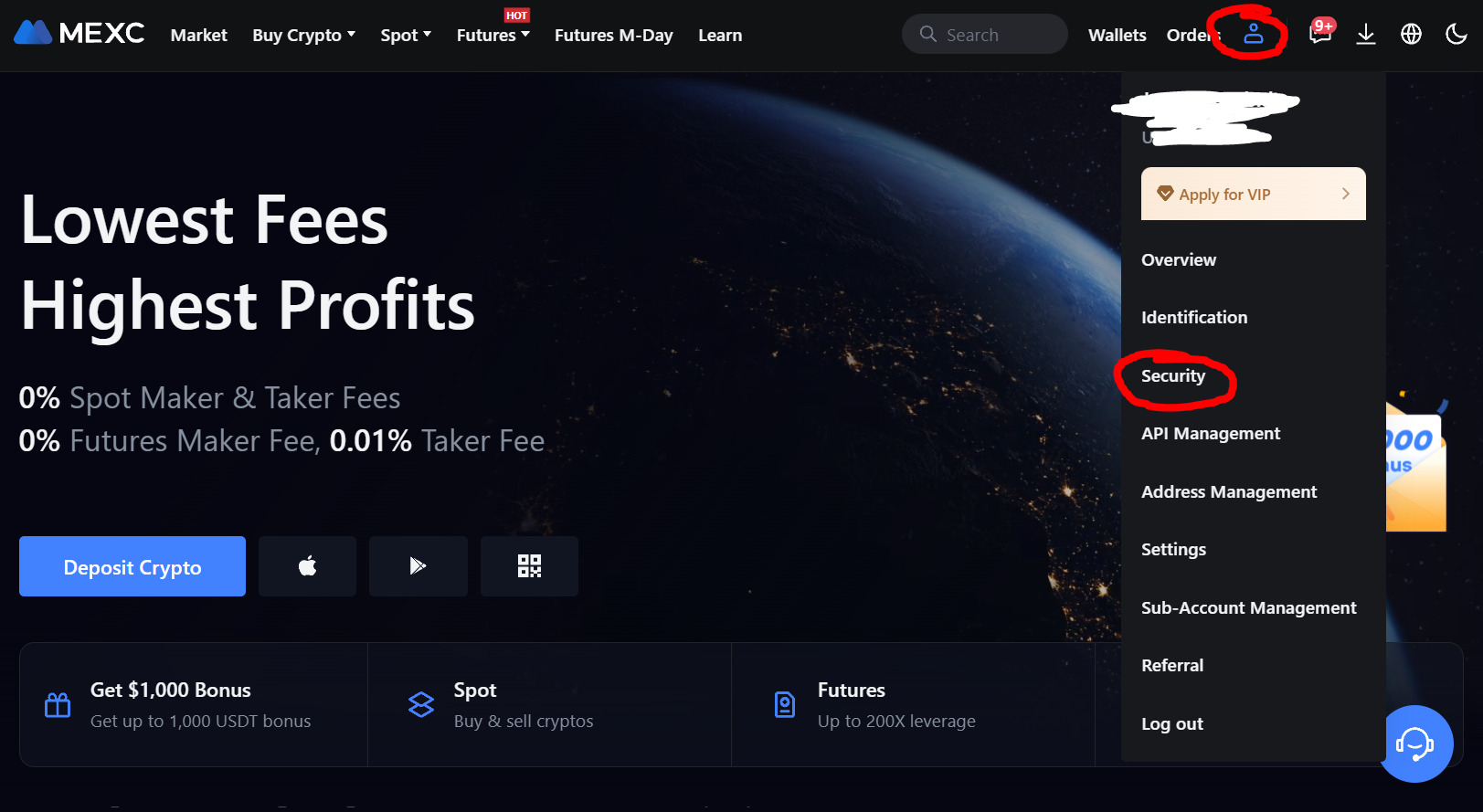 3. Tap on Security
After successfully logging in, you'll likely be directed to your account dashboard or profile page. Within the account settings or navigation menu, locate and tap on the "Security" option. This section typically contains various security-related settings and options. Check the image above for reference.
4. Scroll Down and Click Manage Account
In the "Security" section, scroll down to find the "Manage Account" option. This might be labeled slightly differently, such as "Account Management" or "Account Settings."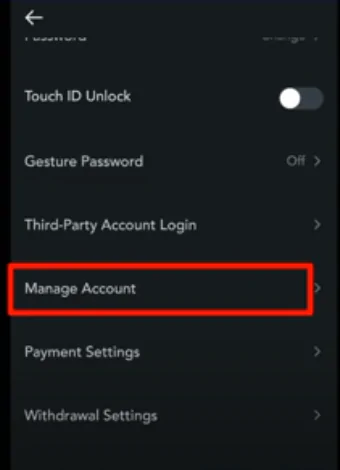 5. Select Delete Account
Once you're in the "Manage Account" or equivalent section, you should see various options related to managing your account. Look for an option that allows you to delete your account. It might be labeled as "Delete Account," "Close Account," or something similar.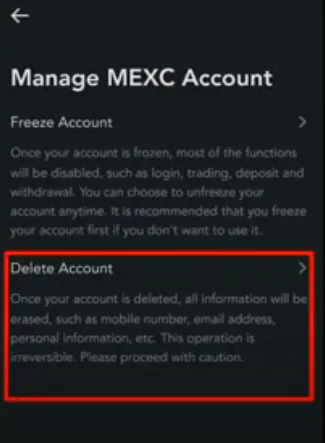 6. Confirm Deletion and Proceed
When you select the option to delete your account, the app will likely confirm your deletion decision. This is an important step, as account deletions are often irreversible. Read any instructions mentioned carefully and confirm that you indeed want to delete your account.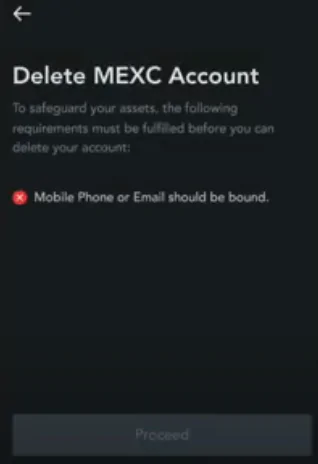 Remember that account deletion is a significant step and is often irreversible. Make sure to withdraw any funds or assets associated with your account before deleting it.
Looking for alternative trading platforms? Consider Bybit and Coinbase. Bybit offers a user-friendly interface and a range of trading options, making it a solid choice for both beginners and experienced traders. With features like leverage trading and various cryptocurrency options, it's a platform worth exploring. Bybit is a top choice for beginners and advanced crypto traders. If you want to learn more about the exchange, you can read our full Bybit review.
On the other hand, Coinbase, one of the most renowned exchanges globally, provides a secure and regulated environment for basic trading for beginners. Its user-friendly app and extensive list of supported cryptocurrencies make it a popular choice for those entering the crypto space. Both Bybit and Coinbase offer distinctive features, so exploring these alternatives can lead you to the trading platform that best suits your needs.
Summing Up!
So, parting ways with your MEXC account doesn't have to be daunting. By following the steps outlined in this guide, you've taken the reins in managing your online presence. Whether it's a strategic decision or a step towards a new chapter, the process empowers you to control your data.
Remember, staying informed and making conscious choices about your digital footprint is essential in today's connected world. As you embark on this account-closing journey, you're not just saying goodbye to one chapter – you're opening doors to new possibilities.
So, take charge, be mindful, and navigate your digital journey with confidence.