Gate.io is a renowned global cryptocurrency trading exchange that has been serving customers since 2013. This exchange is best known for its seamless transactions for various cryptocurrencies worldwide. Despite its wide range of services, you may find yourself contemplating the closure of your Gate.io account for various reasons.
Whether it's for personal preferences or a move to better alternatives like Bybit or Bitget, the process of deleting your account might seem puzzling. Don't worry! This article will take you through a step-by-step guide for smoothly deleting your Gate.io account.
What To Consider Before Deleting Your Gate.io Account?
Before saying goodbye to your Gate.IO account, some important factors you must consider include:
Withdraw all your funds from the exchange. You wouldn't want to lose any hard-earned cash left hanging there.
Send your account deletion request to the right email address to protect your account from potential risks.
A Step-By-Step Guide on Deleting Gate.io Account
When you've decided to delete your Gate.io account, simply follow these steps to complete the process:
Step 1: Visit Gate.IO Contact Page
On the official Gate.IO website, scroll to the bottom of the page and locate their official email address: support@mail.gate.io.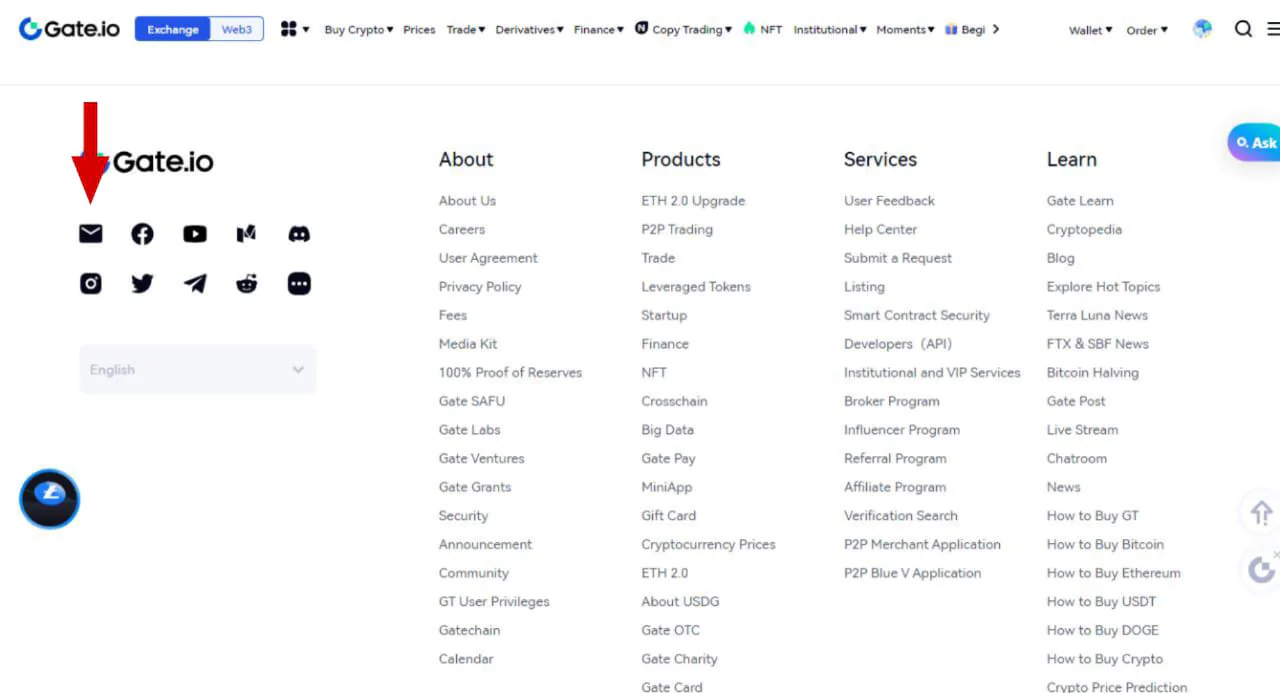 Step 2: Compose the Email
Send an email to the Gate.Io support team, including the necessary details of your account:
In the email, the subject should be 'Delete my Gate.IO account.' Include your account ID and the email address used for registration. Also, explain the reason for account deletion in the email.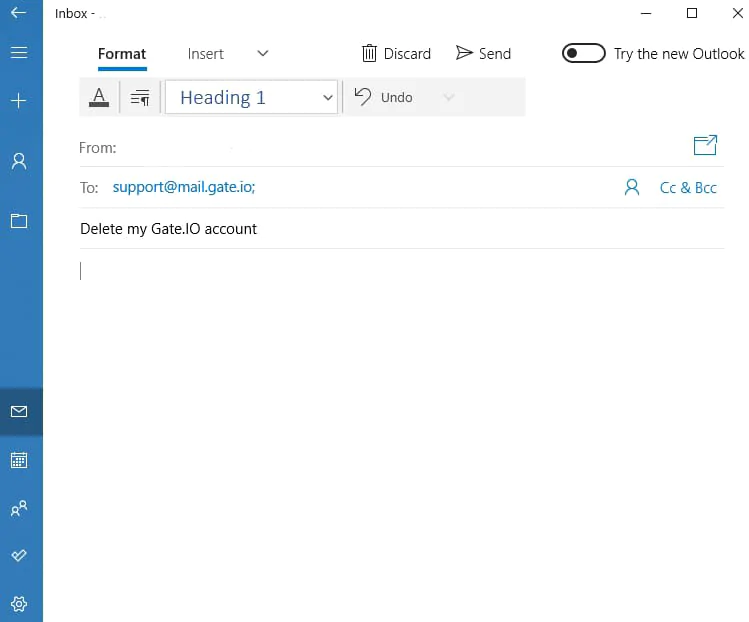 Step 3: Await Response
The Gate.IO support team will contact and guide you through the account deletion process.
Note: When deleting your Gate.io account, remember that account deletion is final, and there's no way to recover your Gate.io account again.
What About My Funds?
When you delete your Gate.io account, your balance will be gone for good, so make sure to withdraw any remaining funds. You can do this through their trading platform or website.
Gate.io supports different withdrawal methods with varying speeds, enabling you to take out the entire balance whenever you want. Remember, the money you withdraw will return to the same account you used for deposits. So keep your account details up to date to avoid any issues with withdrawals.
It is also worth noting that the funds may take a few business days to reach your account, depending on your chosen withdrawal method. Make sure to plan accordingly and wait patiently for the transfer to process before deleting your Gate.io account.
Summing Up!
Ultimately, by following the simple steps outlined in this guide, you can smoothly and securely delete your account. Remember that once you decide, there's no turning back. So be sure to withdraw funds and double-check your actions before hitting that 'Delete' button.