BitMEX is a platform where people trade cryptocurrencies like Bitcoin. It helps users buy, sell, and make deals with these online currencies. With a daily trading volume exceeding $1 billion, BitMEX is renowned globally, yet it has encountered regulatory issues in the US.
If you're thinking it's time to leave BitMEX, follow these steps to close your account. It's important to ensure your digital money and personal information are safe.
Keep reading to know the simple steps for account deletion and make a smooth exit from BitMEX.
How to Delete Bitmex Account
Closing your BitMEX account is easy. Just follow these steps:
Step 1: Login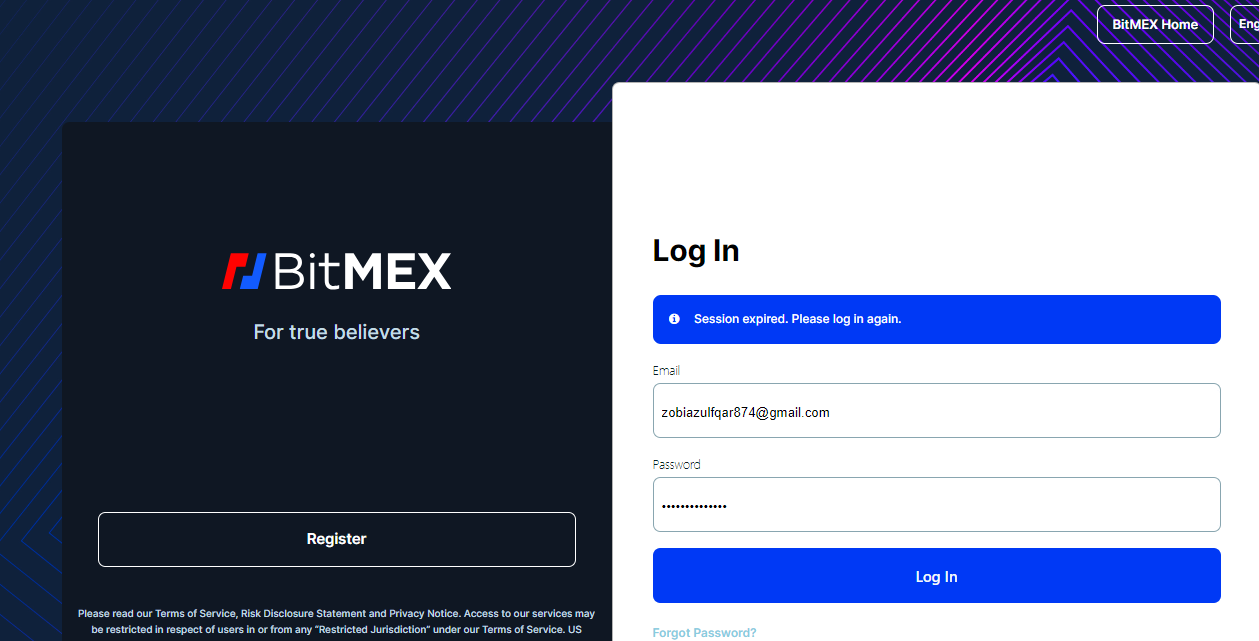 Begin by logging in using your username and password.
Step 2: Contact Support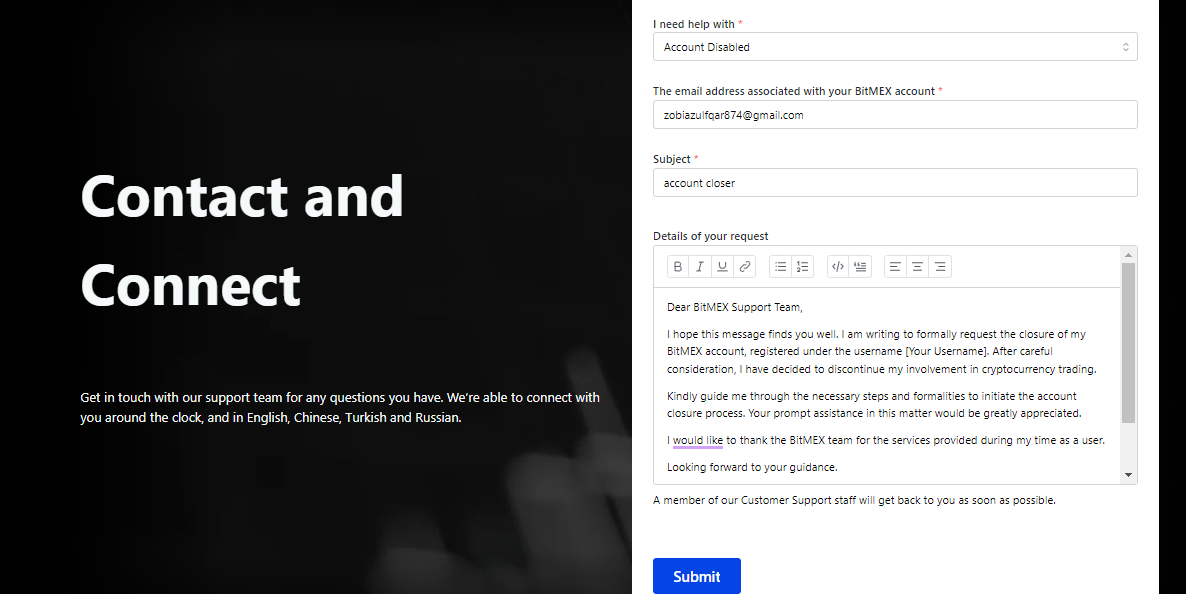 Once logged in, find the 'Contact Support' option. Give them your email and let them know you want to close your account.
Step 3: Confirmation

Click 'Submit' to send your request.
Step 4: Wait for Reply
After confirming, our Customer Support will reach out to you soon. Once they process your request, your account will be deleted.
Deleting your Bitmex account should now be a straightforward process. Make sure you withdraw any funds you might have before taking this step, as account deletion is irreversible.
Reasons to Delete Bitmex Account
There are several reasons to close your BitMEX account. If you're not into trading Bitcoin or other digital money anymore, closing your account might make sense. Maybe you've earned all the cash you aimed for and are looking to try something new.
If trading causes you to lose money and you're trying to stop more losses, closing the account could be a smart step.
No matter why, shutting down a BitMEX account is easy. Just follow the platform's instructions, and you can be done with it. Remember, always make sure you're sure about closing because it's not something that can be undone.
Looking for an alternative to BitMEX? Consider Binance, a the worlds largest cryptocurrency exchange. Originally from China, Binance shifted to Malta, a crypto-friendly EU hub. Emerging during the 2017 crypto frenzy, Binance now reigns as the world's premier crypto exchange. If you want to learn more about the exchange, you can read our full Binance review. Also, you can see how the two exchanges compare in our Binance vs BitMEX analysis.
FAQs
How can I close my Bitmex account?
To close your Bitmex account, you should reach out to customer support and ask for account cancellation. Remember, this action is final and your account, along with its information, will be gone forever.
What's the process for removing my Bitmex information?
If you want to remove your Bitmex data, just contact customer support. They will help you delete all your account details. Keep in mind, once it's gone, it can't be brought back.
Conclusion:
Ridding yourself of a BitMEX account is a straightforward process. Begin by logging in, then locate the account settings. Look for the 'Delete Account' option there. A confirmation will follow; accept it. Keep in mind, this action erases all data permanently. Proceed only if certain.
If any uncertainties arise, seek customer support. Remember, account deletion is irreversible. Prior to starting, withdraw all funds. Once completed, your association with BitMEX concludes.
Your commitment to understanding this procedure reflects your responsible online presence. Stay vigilant and cautious in all your digital dealings.