Phemex is a non-KYC exchange, meaning you don't need to verify KYC for various features, purposes, and operations. The platform is included among the leading crypto exchanges and was launched in November 2019. The platform has high-security measures, trading volume, powerful engines, and brilliant customer support.
But is this non-KYC exchange suitable for you? Here, you will learn about the perks and limitations of verification on Phemex and whether it is a safe option at all. Moreover, you will also learn how to verify yourself if you want additional perks. So, let's get started!
Is it Safe to Use Phemex Without KYC?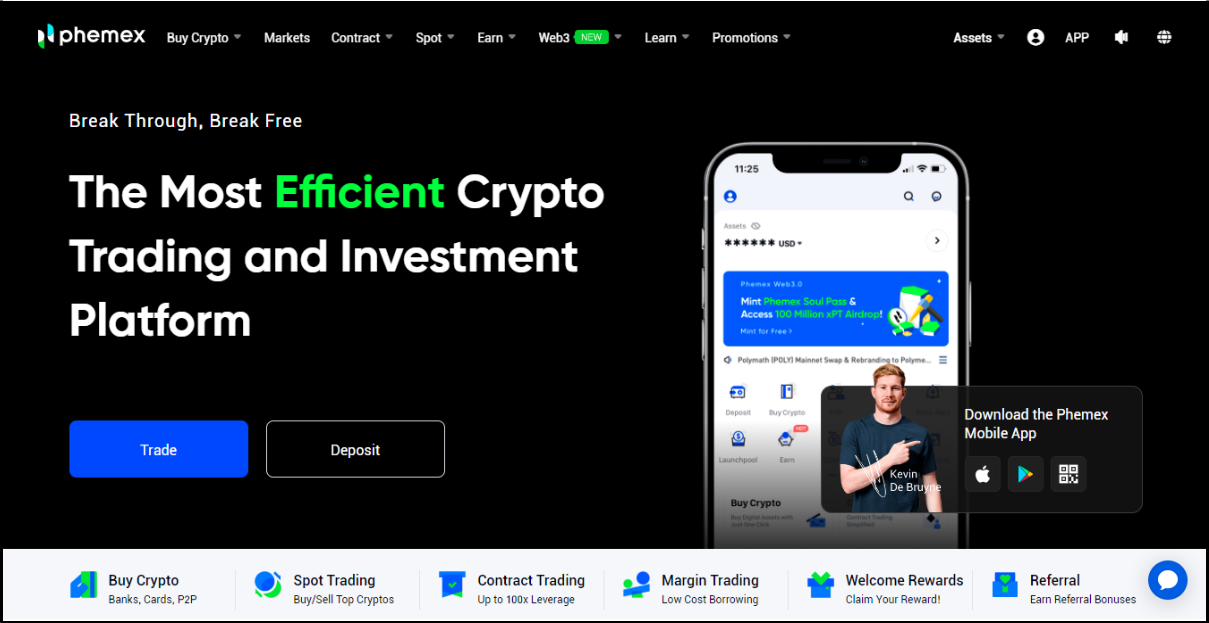 Phemex is a secure platform to buy, sell, trade, deposit, and exchange crypto, even without KYC verification. Thousands of people trade daily without any hassle, while many of them are unverified. You can also trust its legitimacy since ex-Morgan Stanlay developers have created the platform. And the team practices all the security measures.
Additionally, Phemex has never been hacked or suffered a data breach, which is very important for a non-KYC crypto exchange. It stores all user's data in a certain Deterministic Cold Wallet System, which assigns each user multiple deposit addresses. So, whether verified or unverified, you can trade and buy crypto securely.
Why is Phemex a Good Non-KYC Exchange?
Although verification will unlock many features and additional perks like buying crypto, Phemex is almost a complete platform for non-verified users too. Here are the top reasons why the exchange is great for anonymous trading.
Perform All Operations
Phemex allows you to deposit, trade, and withdraw crypto, hence performing all operations without completing Know-Your-Customer verification. So, you can start trading and earning profit as soon as you create an account, making the platform an excellent choice for many traders.
Low Trading Fees
Phemex is a relatively affordable option since its trading fees depend on VIP levels. It doesn't matter if you have KYC certification or not; the platform will charge you just like certified users. At VIP level zero, the maker/taker fee is 0.1% for spot trading and 0.01% / 0.06% for contract trading, respectively. But, you will need KYC to increase your level.
Free Copy Trading
Non-verified users can also enjoy free copy trading on the platform, proving an optimal platform for beginners. Since they don't need to indulge in the KYC process, they can start immediately, follow an expert to learn and earn a potential profit, and withdraw (a limited amount) hassle-free.
Security, Protocols & Proof of Reserves
As discussed earlier, making KYC non-mandatory doesn't prove Phemex is a risky and unstable exchange. The platform has all the necessary means to secure its users' assets. So, whether you provide personal information or not, you can trade without worries.
Phemex has the highest grade SSL certification, securing each payment and transaction on the platform. Go Daddy Secure Certificate Authority, a leading cloud-security provider, certifies the exchange. Its proof-of-reserves page provides the complete Merkle Tree of your assets by entering the Hashed Client ID, increasing transparency.
Audits & Regulations
The platform has adopted a self-auditing mechanism from its proof-of-reserves, shifting it from a centralized to (partially) decentralized exchange. Instead of involving third parties for the audits, users can self-identify their Merkle Tree and understand where their assets are present on the platform. Otherwise, FinCEN regulates the platform and observes its operations.
Account Security
It has all the necessary firewalls on the user's end, allowing them to secure their accounts the most on devices. You can enable 2-Factor authentication, device codes, and anti-phishing codes. Additionally, you can set login passwords and bind Google Authenticator for maximum security.
Customer Support
The exchange has excellent customer support for every customer. On the website, you have a chat bubble, where a chatbot will initially ask you a couple of basic questions, then connect you with an agent within minutes (or seconds). On the other hand, you can also send them emails or contact them via social media channels like Facebook, Twitter, Telegram, LinkedIn, Discord, etc.
Limitations of Using Phemex Without KYC
Besides many benefits, Phemex also has some limitations, unlocking after completing the KYC verification. It tempts users to get certified and enjoy extra features and more perks. For instance, you can unlock premium membership, a.k.a VIP levels. So, you can increase your VIP levels by trading more, where trading fees become zero at the max level.
Withdrawal Limits
Without verification you can only withdraw up to $50.000 worth of crypto daily.
With "Basic Verification" you can also withdraw up to $1 million worth of crypto daily.
Plus, you cannot buy crypto without KYC via credit card or bank account. You can deposit cryptos such as USDT and purchase cryptos on the spot market, however direct purchases from Phemex are not possible without KYC.
Furthermore, verified users can also enjoy various bonuses, including spot and contract vouchers, trail funds, and airdrops. So, you can perform the basic operations without KYC, but verifying will allow many outstanding benefits that will enhance your platform's experience by many folds.
How to Complete KYC Verification on Phemex
Maybe the above limitations and KYC-certification perks have excited you to verify your identity. So, here's how you can complete the process:

Step1: Login to your account and click your Profile Icon at the top right corner.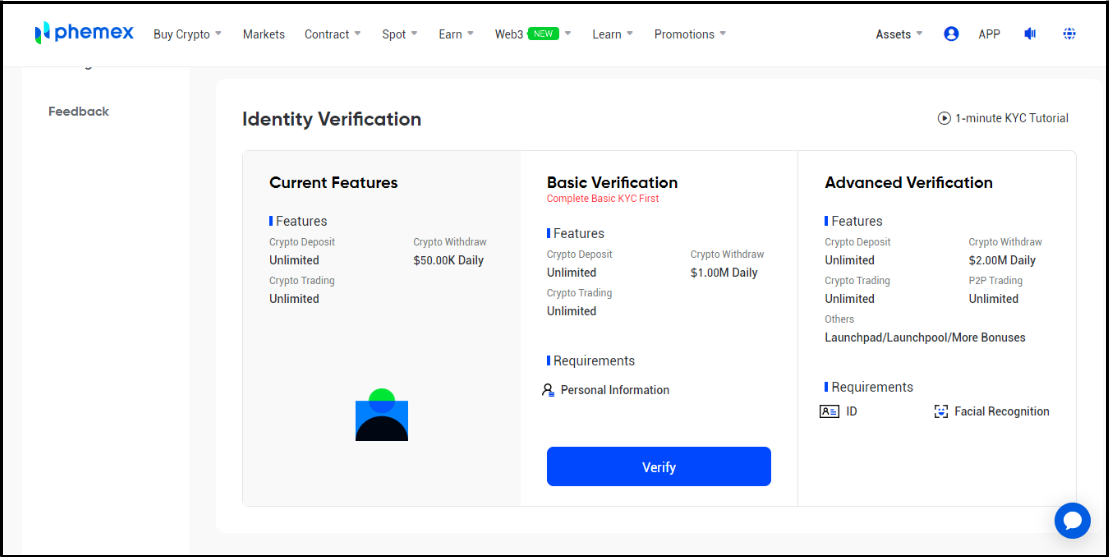 Step 2: In the Overview tab, scroll down to Identity Verification, and click Verify in Basic Verification.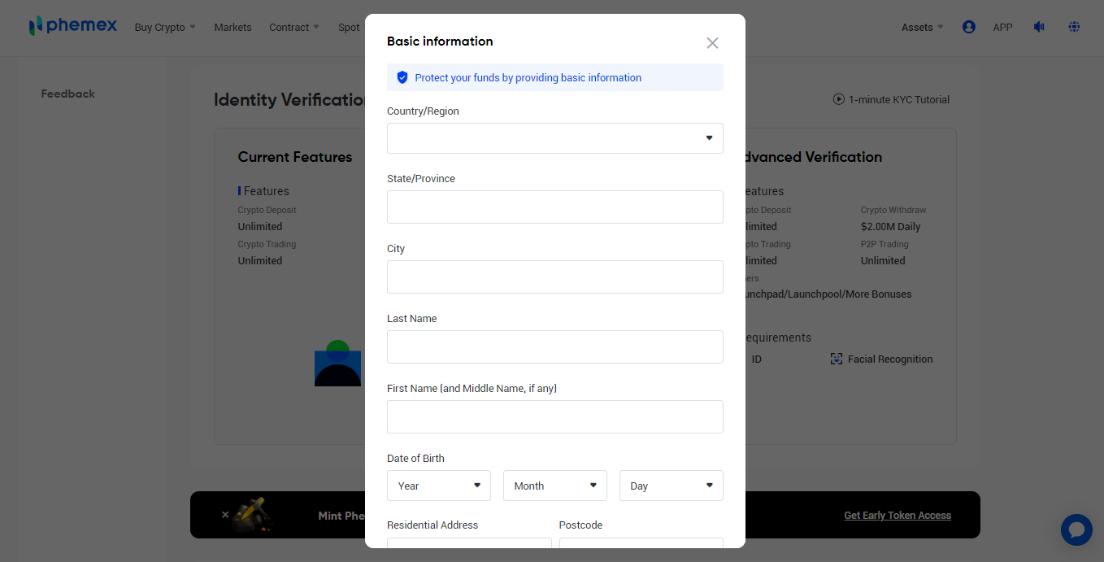 Step 3: Level 1 KYC will only require personal information. Fill in the form and hit Submit.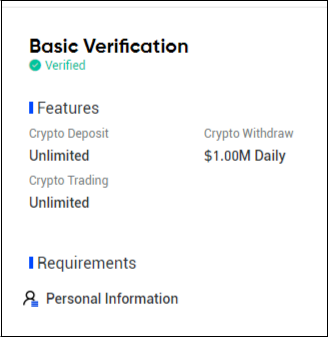 Step 4: Check the information on the next pop-up message and click Confirm. Once your account is verified, you will get a green checkmark, and that's it.
But if you want to obtain more benefits like $2 million worth of crypto withdrawals, unlimited P2P trading, and unlocking Launchpool & Launchpad, proceed to complete the Advanced Verification.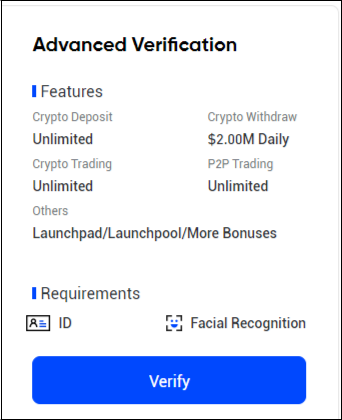 Step 5: Click Verify, select personal use, and confirm your basic information.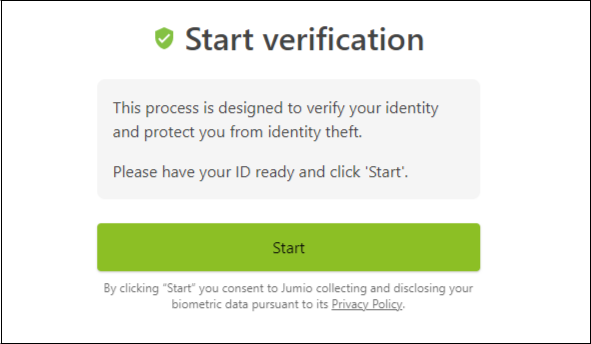 Step 6: Click Start on the next pop-up screen.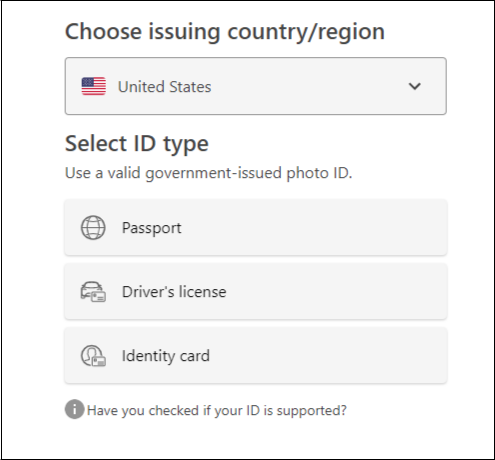 Step 7: Provide live photos of the front and back of your ID verification card, which can be a Driving License, Passport, or Government-Issued ID card.
Step 8: Lastly, provide your selfies. Ensure all photos are clear.
That's it! You only have to wait for verification, which will take some time. You can also try again if it is failed.
Final Note
Phemex is among the best non-KYC exchanges, offering crypto deposits, withdrawals, and trades to unverified users. Furthermore, it provides high security and excellent customer support, making it a fantastic choice for anonymous traders.
However, we will still recommend you complete its KYC verification. Not only to get additional benefits and increased limitations, but it will also help you in taxation and legal matters down the road.
Phemex FAQ FAQs
Does Phemex Require KYC?
Yes, Phemex requires KYC, which can unlock various features and perks.
Does Phemex Require KYC to Withdraw?
You can withdraw crypto without KYC. However, fiat withdrawals require verification.
Does Phemex Require KYC to Deposit?
You can deposit crypto without KYC. However, fiat deposits require verification.
Is Phemex Safe to Use Without KYC?
Yes, Phemex is absolutely safe to use without KYC. The platform stores all the assets and data in cold storage, inaccessible to hackers digitally. Also, it has industry-grade encryption for maximum protection.