Seychelles' OKX exchange, previously known as OKEx, offers a wide range of derivatives and cryptocurrencies. Established in 2017 by the visionary Star Xu, it offers an advanced platform, offering a secure haven for digital asset storage, trading, and management.
With a comprehensive suite of features encompassing trading options, OKX aims to be your ultimate digital asset hub.
However, challenges emerge, notably the exclusion of U.S. residents due to intricate regulatory dynamics and a multifaceted fee structure. If you find yourself seeking an alternative cryptocurrency exchange, our comprehensive step-by-step guide below will aid you in closing your OKX account seamlessly.
How To Delete Okx Account Permanently?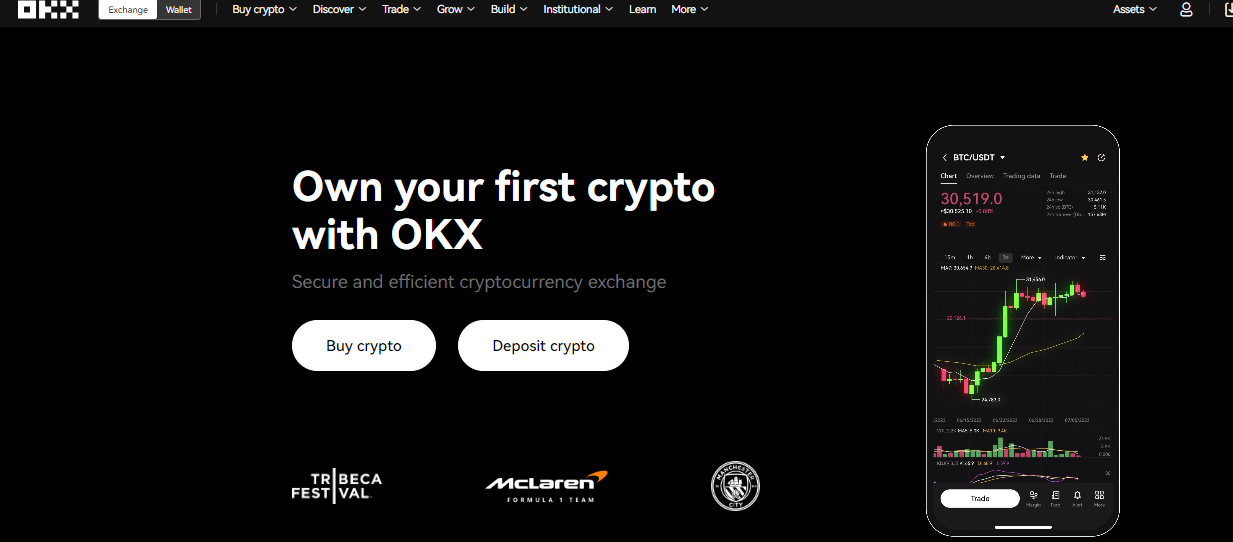 If you are looking to close your OKX account then follow the required steps presented below.
Step 1: Sign into Your OKEx Account

Commence by accessing your OKEx account and completing the login process with your credentials. Ensuring secure access is the foundation of any account-related action.
Step 2: Navigate to Security Settings
Within your account profile, locate and click on the security settings. This pivotal step ensures that you are in the correct section to proceed with account closure.
Step 3: Initiate Freeze/Close Account

Upon entering the security settings, you'll encounter the option to freeze or close your account. It is essential to give due diligence to the provided risk notifications. Only when you've read and understood these notifications, proceed to check the relevant terms and conditions.
Step 4: Verification Process
For enhanced security, your account needs to be bound with Google Authentication. If your account is already linked, proceed to the next phase. If not, follow the procedure to associate your account with Google Authentication.
Step 5: Confirmation of Account Deletion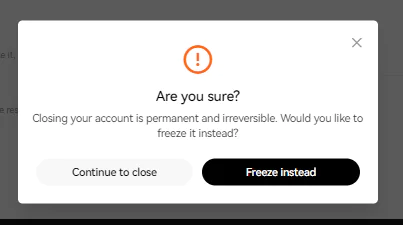 Enter your mobile number along with the Google Authentication code. With these verifications in place, you can confirm the permanent deletion of your OKEx account. After carefully reviewing all details, click on the 'Confirm' button to finalize the process.
Best OKX Alternative
A compelling alternative to OKX is Binance, the world's largest cryptocurrency platform with a user base exceeding 30 million. Offering access to 350+ cryptocurrencies, Binance extends its services beyond trading to encompass staking, crypto loans, and derivatives like futures and options.
Designed for all experience levels, the Binance app caters to basic and advanced trading needs. Notably, Bitcoin trading incurs no fees, while other spot trades carry a 0.1% fee.
Holding Binance Coin (BNB) grants a 25% fee discount. Binance stands as a premier choice for comprehensive crypto endeavors. If you want to learn more about Binance, make sure you check out our comprehensive Binance review. Furthermore, you can compare OKX and Binance here.
Summing Up!
In a realm where security and transparency reign supreme, following the above steps ensures a responsible and systematic approach to permanently deleting your OKEx account.
Remember, the decision to delete an account is significant, and this guide aims to facilitate your choice with professionalism and accuracy.