Embarking on a crypto journey often involves diverse paths, and Bitget has been an integral part of this landscape since its launch in July 2021. With its ties to Web3, blockchain, NFTs, and DeFi, it has carved a unique niche
But what if the time comes when your crypto ambitions shift course? If you are holding a Bitget account that no longer aligns with your goals, fear not.
The following guide will show you how to delete your Bitget account while setting yourself up for the next phase of your financial journey.
How to Delete Bitget Account
The process is straightforward and streamlined if you decide to part ways with your Bitget account. Follow these steps to bid adieu:
Step 1: Log in with Credentials
Initiate the process by logging into your Bitget account using your registered email and password.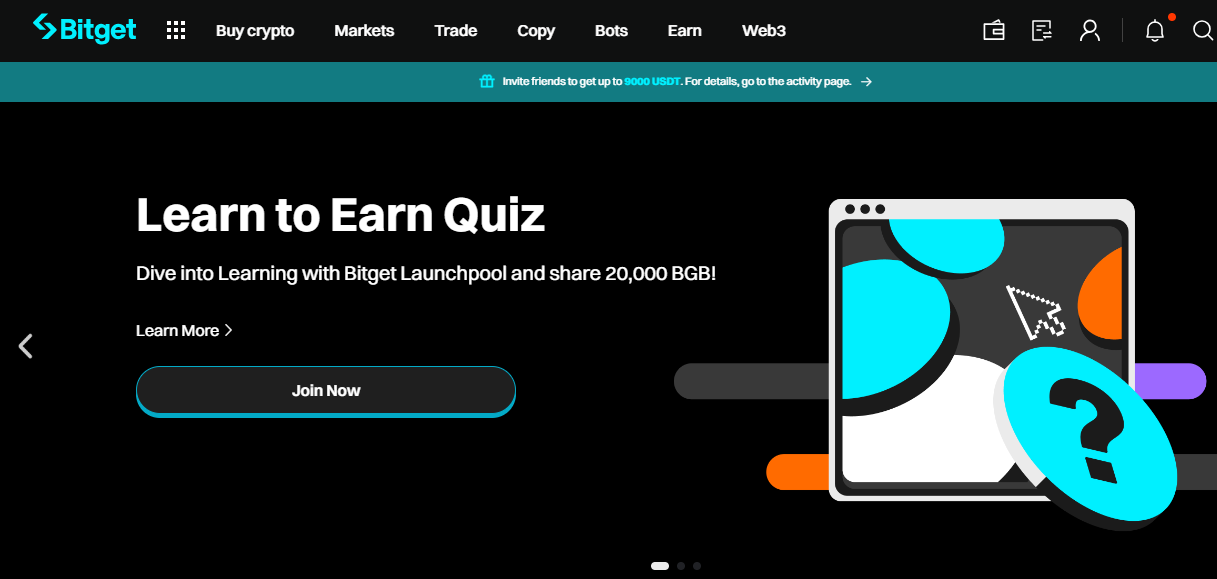 Step 2: Navigate to Security Settings
Upon successful login, locate the 'Profile Icon' and access the 'Security Settings' section.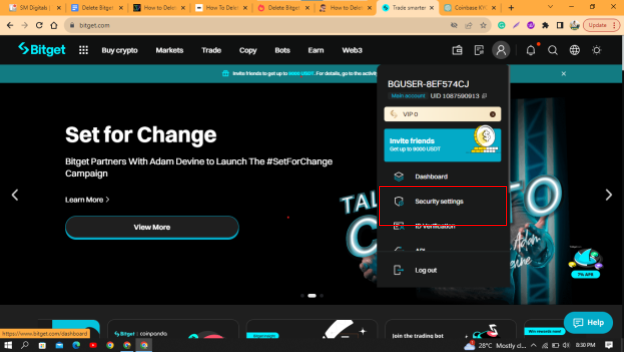 Step 3: Choose Delete Account
Within 'Security Settings,' a range of options awaits. Select 'Delete Account' under the Account Activity category.


Step 4: Verification and Confirmation
Bitget's commitment to security is paramount. To proceed, you'll need to confirm the account deletion. Familiarize yourself with the terms in the ensuing pop-up and indicate your agreement by clicking 'Confirm.'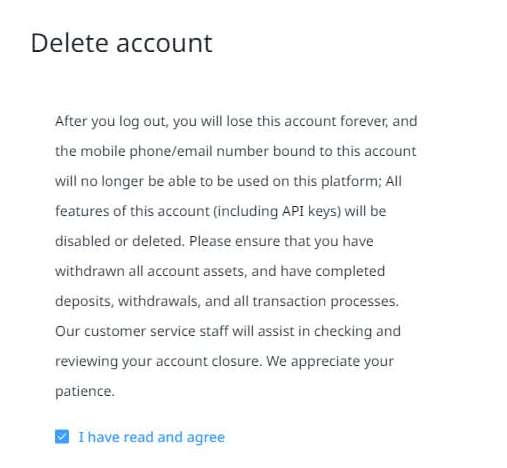 Step 5: Final Steps
As a final layer of security, re-enter your password and proceed to the next stage. Bitget will then dispatch a security verification code to your registered email.
Retrieve the verification code from your email and input it into the designated field. With this, you've completed the necessary steps to delete your Bitget account.
Things To Do Before Deleting Your Bitget Account
Before deleting your Bitget account, ensure these vital steps are taken:
Asset Withdrawal: Safeguard your assets by withdrawing them from the account.
Account Credentials: Recognize that email, name, and password will be irrevocably lost.
Irreversible Action: Acknowledge that account deletion is permanent and access can't be regained.
With these considerations in mind, approach account deletion thoughtfully. Your crypto journey evolves – ensure every step aligns with your trading strategy.
Best Bitget Alternative
For those seeking an alternative to Bitget, Bybit emerges as the top contender. With its comprehensive offerings catering to advanced traders, Bybit is a versatile platform.
It encompasses spot, margin, futures, perpetual contracts, copy trading, trading bots, lending, borrowing, and a secure Web 3 wallet. Bybit is one of the largest crypto exchanges with low fees, deep liquidity, and a reliable and well-designed interface. Check out our analysis of how Bybit and Bitget compare.
Summing Up!
Embrace a fresh financial start by bidding farewell to your Bitget account. Simplify your digital landscape and regain control over your crypto journey.
Deleting your account is a proactive step towards streamlining your financial ventures. Remember, managing your financial presence is within your power. Whether it's a break or a permanent goodbye, taking charge of your financial decisions has never been more accessible.