If you're interested in the cryptocurrency world, then you've likely heard of Brian Armstrong. He's the CEO and co-founder of Coinbase, one of the most popular cryptocurrency exchanges out there. But have you ever wondered just how much this tech entrepreneur is worth? In this blog post, we'll take a deep dive into Brian Armstrong's net worth and find out how he made his fortune.
Brian Armstrong's Net Worth
Brian Armstrong is a name that's synonymous with cryptocurrency and for good reason. As the CEO of Coinbase, he's played an integral role in shaping the digital currency world as we know it today. But just how much wealth has this tech entrepreneur accumulated over the years?
Based on recent estimates, Brian Armstrong's net worth currently sits at $3.1 billion. This impressive figure puts him among some of the wealthiest people in the tech industry. Of course, much of his fortune can be attributed to his stake in the Coinbase stock itself – which was valued at over $80 billion during its IPO.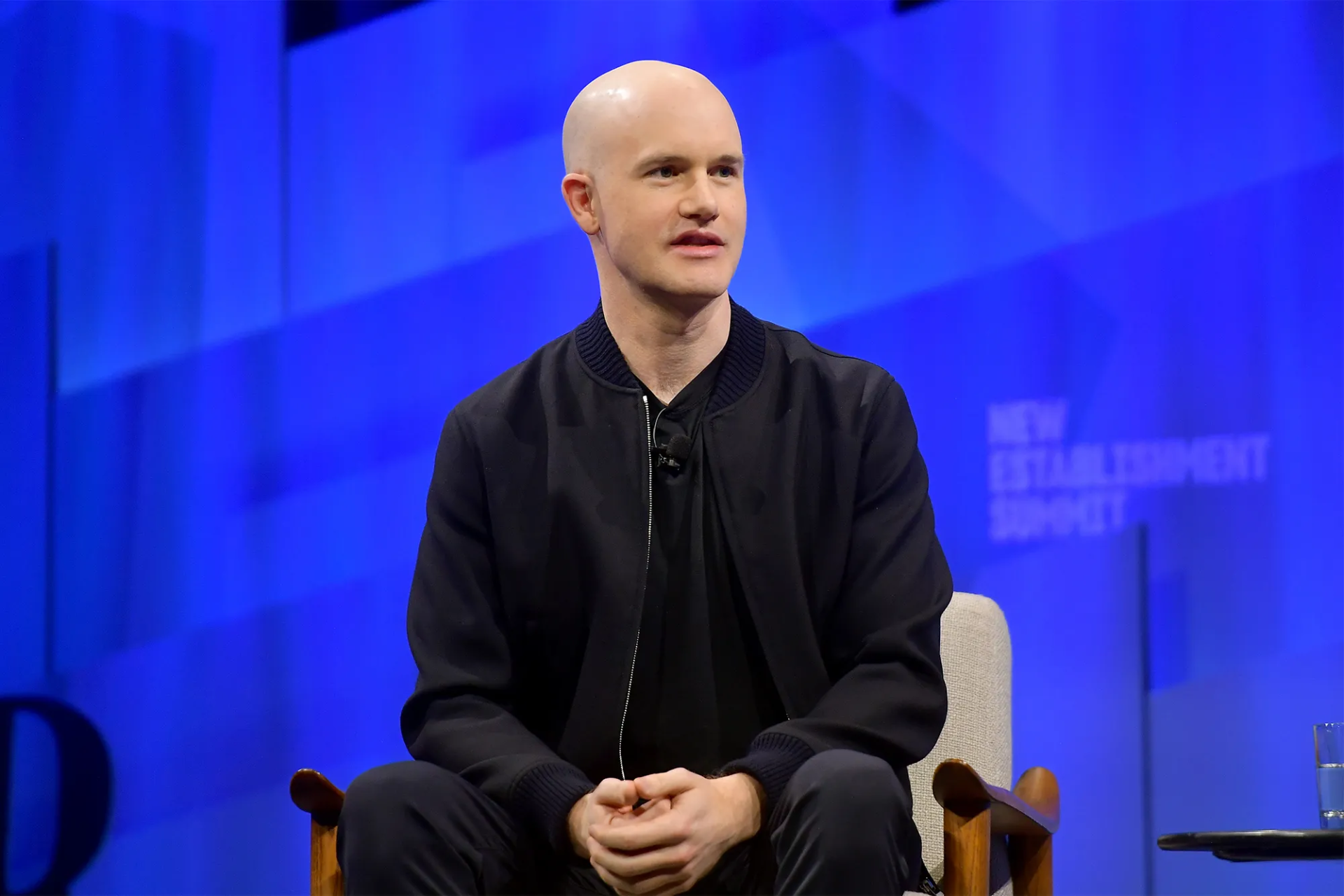 How He Made His Money
As the CEO and co-founder of Coinbase, Brian Armstrong has an estimated net worth of $3.1 billion. But how did he make his fortune?
Under Armstrong's leadership, Coinbase has grown into a multi-billion dollar company with over 56 million users worldwide. The platform has expanded beyond just Bitcoin to include other cryptocurrencies like Ethereum, Litecoin, and more.
The business model of Coinbase is very simple: Charge crypto enthusiasts a fee for buying and selling digital assets. As Coinbase is marketed mostly towards newbies and inexperienced traders, the crypto platform can charge some of the highest fees in the crypto industry.
One key factor that contributed to his net worth is his stake in the Coinbase stock. In Q2 of 2021, the Coinbase stock opened trading at a valuation of over $86 billion. As of 2023, the Coinbase stock is valued at $14.72 billion which is still a lot and we expect the market cap to rise during the next crypto bullrun!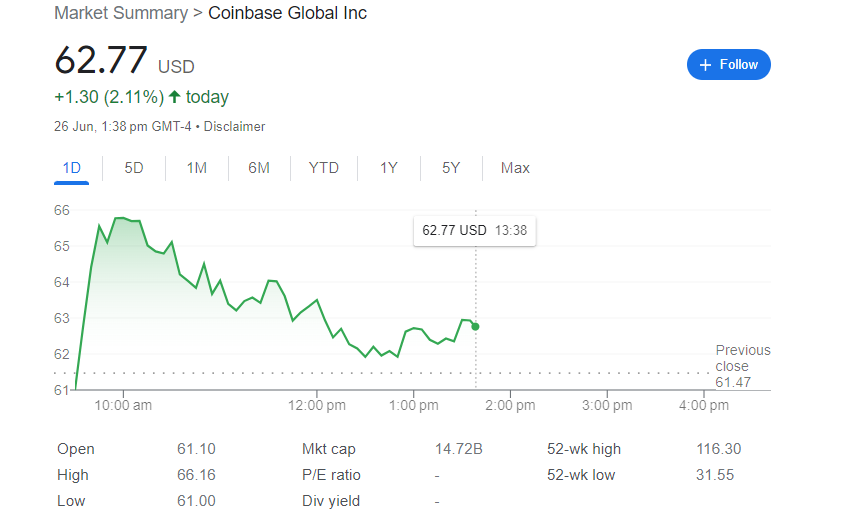 Aside from making money from Coinbase, Brian Armstrong holds various cryptocurrencies including Bitcoin, Ethereum, and Solana, which have yielded him great returns over the last few years as well.
Armstrong's success can also be attributed to his ability to navigate the regulatory hurdles that come with operating a cryptocurrency exchange. He works closely with government officials to ensure compliance while still providing access to innovative financial services.
Brian Armstrong made his money through hard work, dedication, and innovation in the world of cryptocurrency. As the industry continues to grow and evolve, it will be interesting to see what other ventures he pursues next.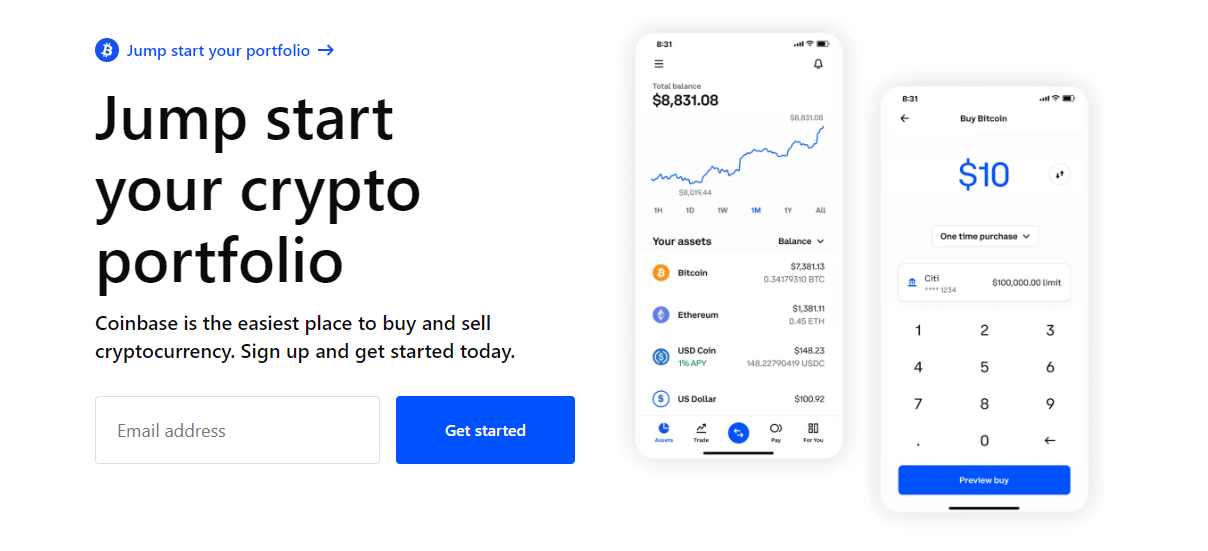 About Brian Armstrong
Brian Armstrong is the CEO and co-founder of Coinbase, one of the biggest cryptocurrency exchanges in the world. Born in 1983, he attended Rice University where he earned a bachelor's degree in computer science before working in several startups.
It all started when he stumbled upon Bitcoin in 2010 while working as a software engineer at Airbnb.
Intrigued by new technologies, Armstrong began investing in Bitcoin and eventually quit his job to focus on cryptocurrency full-time. He co-founded Coinbase in 2012 alongside Fred Ehrsam, which quickly became one of the most popular platforms for buying and selling cryptocurrency.
Since then, there's been no looking back for this visionary entrepreneur who continues to inspire countless others through his innovative approach toward finance and technology.
Armstrong is known for his passion and dedication to providing easy access to cryptocurrency trading and education. He has championed initiatives such as Crypto Community Fund which aims to support open-source development projects within the blockchain ecosystem.
Outside of work, Armstrong enjoys hiking and spending time with family. He also supports charitable organizations like GiveCrypto.org which provides financial assistance via cryptocurrency donations.
Brian Armstrong continues to be a driving force behind innovation within the crypto industry through his leadership at Coinbase and involvement in various philanthropic endeavors.