If you are on the hunt for a reliable crypto exchange, you might want to pay attention. In this review, we will go over Bitrue, one of the largest and fastest-growing cryptocurrency trading platforms in the world.
In this comprehensive Bitrue review, we will guide you through everything you need to know. We will cover Bitrues products, features, strengths, and weaknesses. At the end of this Bitrue review, you will have a clear vision of what to expect from the platform and whether it is the right choice for you or not.

Bitrue Overview
Bitrue was founded in July 2018 and quickly became one of the largest cryptocurrency exchanges in the world. With over 10 million registered users, $12+ billion dollars in daily trading volume, low trading fees, and over 1200 different trading pairs, it is safe to say that Bitrue has become a top global player in the crypto space. As of 2023, Bitrue is available in over 90 countries.
The crypto exchange puts its focus on delivering the best trading products. With a comprehensive spot and futures market with many advanced features, Bitrue is the home to many day traders.
No matter if you are a beginner or seasoned trader, Bitrue has you covered with a simple, yet very effective interface. The platform is easy to navigate while still offering some important factors that traders should look out for when choosing a trading platform.
If you are looking to trade from the get-go, Bitrue offers you a comprehensive mobile app. Also here, the interface is great, the app is smooth, and offers a way to trade cryptos from wherever you are. The Bitrue mobile application has over 550,000 downloads and a 4/5-star rating, making it one of the top choices for crypto exchange apps.
However, there are also some concerns that we have regarding Bitrue. The loading time of some pages can be slow, customer support is only accessible via email and Bitrue has been hacked two times. Furthermore, Bitrue does not offer fee discounts based on trading volume, which is a big deal, especially for large traders.
So the question is: Is the success of Bitrue deserved?
Pros and Cons of Bitrue
Pros
Over 1200 trading pairs
Low spot fees
No KYC
High APY products
Very user-friendly
Cons
No FIAT withdrawals
Relatively high futures fees
Some pages are slow
Lacks features
Inferior customer support
Security concerns (2 Hacks)
No Proof of reserves
Bitrue Trading Features
Spot Trading
Bitrue offers a comprehensive spot trading market. As of 2023, Bitrue offers 568 different coins and 1129 different trading pairs. The average daily trading volume on Bitrues spot market is $1 billion, ranking it among the top 10 exchanges sorted by daily volume. Despite the volume being relatively high, Bitrue seems to lack liquidity on the spot market.
The interface is kept very simple. You will get access to live charts, powered by Trading View, an order book, trade history, and an order book depth chart for advanced analysis.
Aside from standard trading pairs, Bitrue offers leveraged ETFs on the spot market where you purchase cryptos such as BTC and ETH to the power of 3x. While leveraged ETFs can accelerate your profits, they will also accelerate your losses. As a beginner, it is best to stick to typical spot trading.
Most spot trading pairs on Bitrue are traded against USDT, however, Bitrue also supports some spot pairs against USDC and BUSD, giving traders the freedom to pick their favored stablecoin.
With 0.98% trading fees for makers and takers, Bitrue offers fairly cheap rates.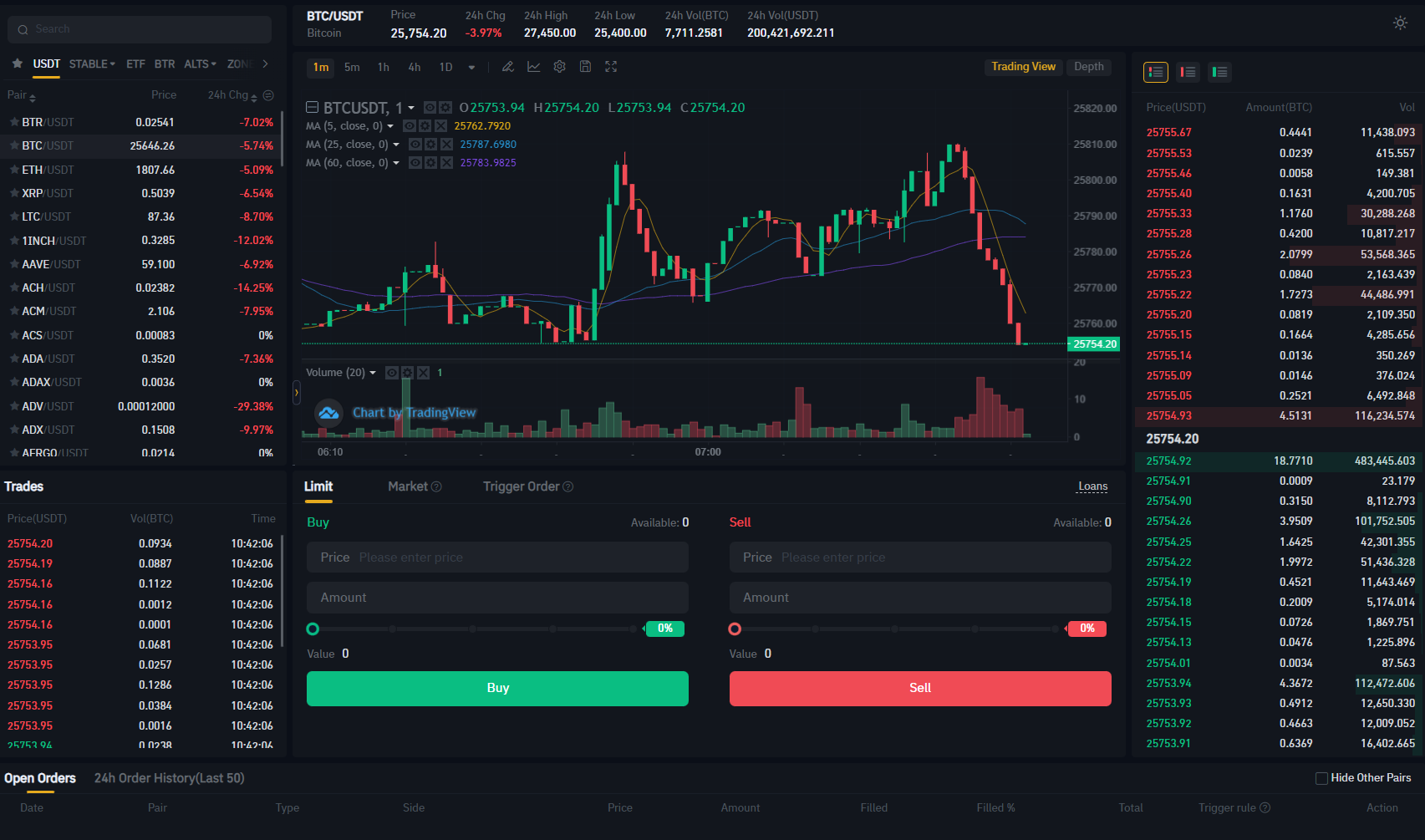 Futures Trading
With over $11 billion dollars daily volume on the futures market, Bitrue is ranked among the top 7 exchanges sorted by volume. When analyzing the liquidity of Bitrue futures market, we found it to be reasonable. It was not a lot but also not too little liquidity, it was just alright.
The futures trading interface is well-designed, user-friendly, and runs smoothly without any lags, or other network issues. Bitrue always remained stable when testing the platform. However, we noticed a few bugs where we were not able to increase or decrease the leverage. After reloading the page, it worked again.
You can choose between 142 different trading pairs on the futures market which are mostly traded against USDT. However, Bitrue also supports some trading pairs against USDC as well as coin-marginated futures. However, there are just very few USDC and Coin margin futures contracts (only major cryptos like BTC, ETH, XRP, ADA, ALGO, ETC, EOS, DOGE, and GMT).
On Bitrue traders can increase their leverage up to 50x on major cryptos to accelerate their gains. Compared to other futures platforms, this is rather low as the industry standard is 100x leverage. We think that 50x leverage is still more than enough, especially for beginner traders it is highly recommended to stay away from using high leverage. Like on the spot market, you are provided with an order book, trading history, and live Trading View charts. You can even add indicators and drawings to your Bitrue chart to have your analysis on the same screen where your trading terminal is.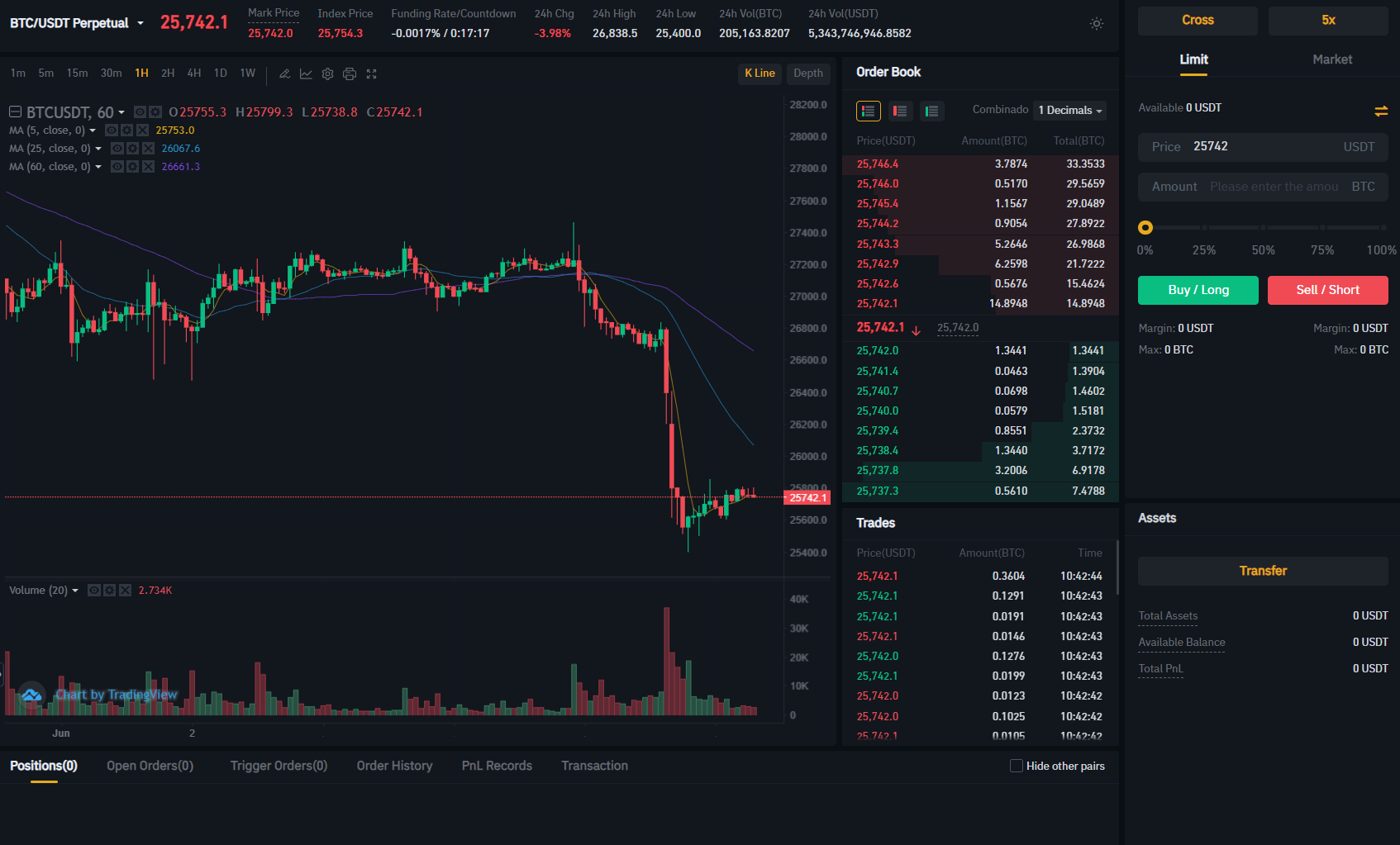 Bitrue Trading Fees
Spot Trading Fees
The spot trading fees on Bitrue are very confusing and not transparent at all. For XRP pairs, the trading fees are 0.2% for makers and takers which is very expensive.
For BTC, ETH and USDT pairs, the spot fees are 0.098% for makers and takers, which is a great rate compared to the industry standard. Most exchanges charge 0.2% on the spot market. When using the native token of Bitrue (BTR) you can receive an instant 20% fee discount to make trading on Bitrue even more affordable. Unfortunately, there are no fee discounts available based on the 30-day trading volume.

Futures Trading Fees
Bitrues futures trading fees are 0.038% maker and 0.07% taker. This is slightly higher than the industry standard of 0.02% maker and 0.06% taker, however, it is still a fair rate to charge for a good trading platform.
Unfortunately, there are no futures fee discounts available based on the 30-day trading volume.

Bitrue Crypto Direct Purchases
If you don't own any cryptos yet, or you simply want to buy more, you can do so on Bitrue using your credit card or bank account. The service is powered by Simplex, a third-party crypto payment provider.
The fees for purchasing cryptos on Bitrue start at 3.5%. You can purchase cryptos with 10 different FIAt currencies, including USD, EUR, GBP, CAD, and more. Purchasing cryptos on Bitrue does not even require KYC verification.

Bitrue Deposits and Withdrawals
Bitrue does not offer FIAT deposits or withdrawals. However, as covered in the previous section, you can at least purchase cryptos on Bitrue with FIAT currencies.
For crypto transactions, Bitrue supports most coins. You can easily deposit cryptos to your Bitrue wallet without any additional cost from the Bitrues side. When it comes to withdrawal fees, Bitrue charges the industry standard rates. Some of the lowest withdrawal fees are on USDT via the TRC20 network which costs $0.50 to $1. Please note that the withdrawal fees differ for every single crypto and network. Also, the prices of each network may vary based on the capacity.

Without KYC, you can withdraw x per day. When verifying your identity with KYC Level 1, you can withdraw 2BTC per 24 hours which is equal to around $500.000. For larger traders, Level 2 KYC will be important as it will lift the 24-hour withdrawal limit to 500 BTC.

Is Bitrue Safe?
Bitrue is not a licensed or regulated crypto exchange. So far, there were two hacks on the Bitrue exchange, and over $27 million of customer funds were stolen from its hot wallet.
Luckily, Bitrue stores most customer funds in multisig cold storage, making it impossible for hackers to access them as they are not connected to the internet.
Unfortunately, Bitrue did not release the proof of reserves yet. Proof of reserves shows, if the exchange backs the customer's funds are backed by the exchange. Usually, crypto exchanges back their customer funds 1:1.
To protect your Bitrue account, you can take certain security measures. You can (and should) connect a PIN code which will be used for withdrawals, sms verification, and Google Authenticator. These are all important measures to keep hackers away from your cryptos.
While Bitrue appears to do everything it takes to keep customer funds safe, the platform does not seem to be the most secure one.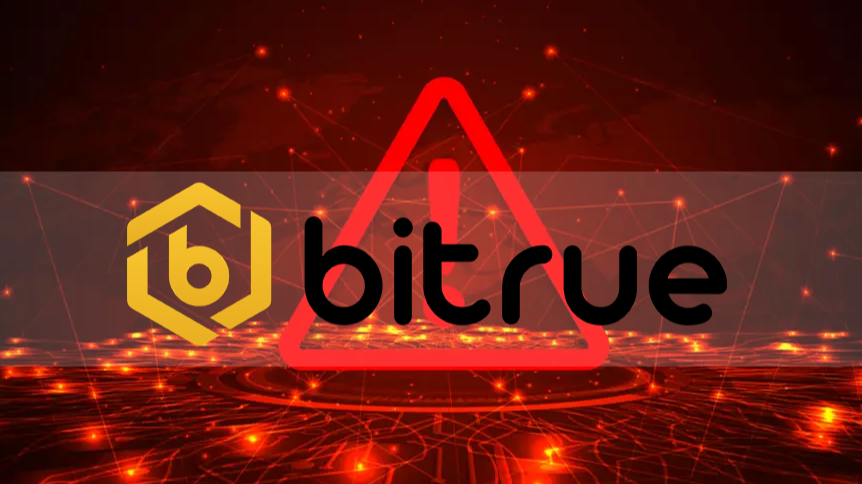 Bitrue Customer Support
Unfortunately, Bitrue does not offer 24/7 live chat support which is the industry standard and should be expected from every major crypto exchange. If you require support from Bitrue, you can submit a request via email. The response time is up to 24 hours, making the help process rather slow. While the support staff was knowledgeable, email support is simply too slow. In 2023, crypto traders will have higher standards.
Alternatives to Bitrue
If you are looking for an alternative to Bitrue, we highly recommend you checkout Bitget and MEXC.
Bitget is one of the largest exchanges by trading volume. The platform has never been hacked and Bitget even has a $400,000,000 security fund to keep customers safe. Furthermore, Bitget provides full proof of reserves, meaning that customers' funds are backed 1:1 by Bitget.
On top of that, Bitget offers really low trading fees, a flawless trading experience with a well-designed interface, and over 700 trading pairs to choose from. For new users, Bitget even offers an $8,000 deposit and trading bonus!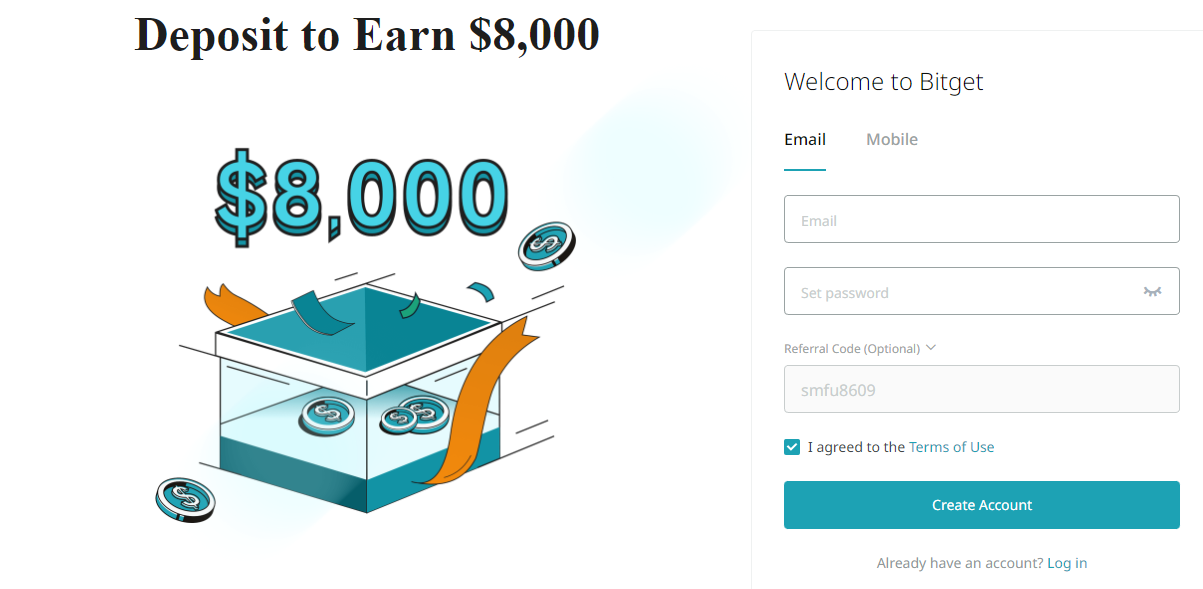 Another great option is MEXC. The global crypto exchange has the lowest fees in the whole crypto space. With 0% make and 0.01% taker fees, no other exchange can compete with MEXC. They also have the second-best liquidity that we experienced on any crypto futures market. When it comes to reliability, MEXC has made sure to develop a smooth and user-friendly interface. And of course, MEXC also offers full proof of reserves and has never been hacked.
Final Verdict
With a wide range of tradable assets, Bitrue seems like a decent place for beginners to trade on. However, we have major concerns regarding futures trading fees, reliability, and security. With two hacks and over $27 million stolen, we would not consider Bitrue to be secure. Furthermore, customer support has been fairly poor.
The trading interface is kept simple and it is simple to navigate, however, we noticed that some pages are loading incredibly slowly, making it hard to enjoy the experience.
If you are looking for some alternatives to Bitrue, we highly recommend you check out Bitget and MEXC.
FAQ
Is Bitrue Safe?
Bitrue was hacked twice in the last 4 years which resulted in over $27 million being stolen from customers. Unfortunately, we can not consider Bitrue to be a safe and secure crypto exchange.
Does Bitrue require KYC?
No, Bitrue does not require KYC verification, meaning that you can trade on Bitrue while staying anonymous.
What are the fees on Bitrue?
The spot fees on Bitrue are 0.098% for makers and takers. On the futures market, you will have to pay 0.038% maker and 0.07% taker. This is a very high fee rate and there are not even trading fee discounts based on 30-day trading volume.
What are the best alternatives to Bitrue?
Some of the best alternatives to Bitrue are Bitget, MEXC, and Bybit. The exchanges have never been hacked, and offer low fees, full proof of reserves, 24/7 live chat customer support, and a flawless interface.
Is Bitrue Scam or Legit?
We highly doubt that Bitrue is a scam. The exchange is an unregulated, unlicensed crypto exchange, however, Bitrue gives its best to be a legitimate option for traders.