A prominent South Korean cryptocurrency entrepreneur, Do Kwon founded Terra Labs (LUNA) and UST (UST), a stablecoin widely recognized worldwide. Over $45 billion in public investment was lost as a result of the recent downfall of both ventures. Despite these setbacks, Do Kwon's estimated net worth stands at $1 billion, thanks to his involvement in cryptocurrency and the establishment of other companies, such as Basis Cash.
Who is Do Kwon?
The CEO and co-founder of Terraform Labs, a Singapore-based company that developed stablecoin TerraUSD (UST) and cryptocurrency Luna, Do Kwon is also known by his Korean birth name, Kwon Do-Hyung. In addition to his degree in computer science from Stanford College, Kwon worked for Apple and Microsoft as an engineer before becoming involved in the crypto industry.
UST and Luna experienced a sudden collapse in May 2022, resulting in the crypto industry suffering billions of dollars in losses. As a result of the Terra crash, Do Kwon is currently facing legal repercussions from citizens across different jurisdictions, including South Korea, Singapore, and the United States.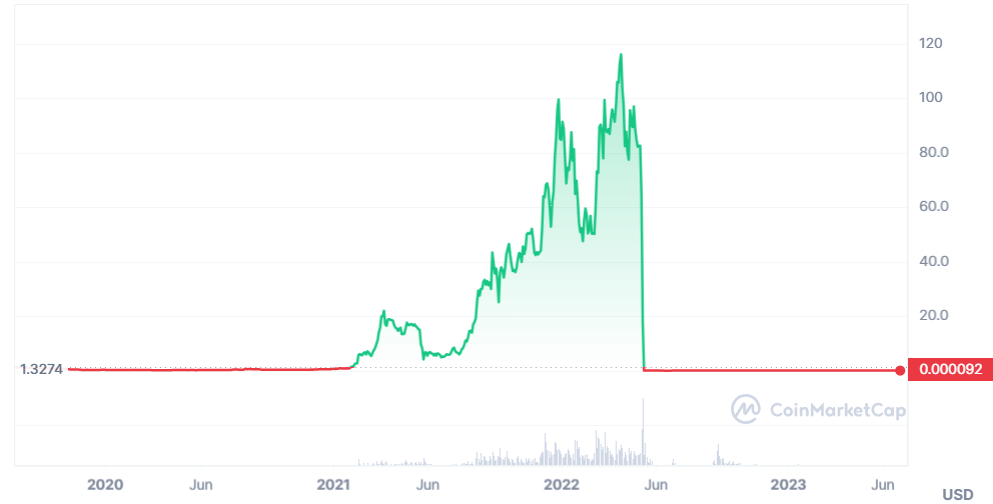 In 2023, how much will Do Kwon's net worth be?
Based on the Bitcoin holdings he has in the Luna Foundation Guard wallet, Kwon's estimated net worth post-Terra crash is between $135 – $150 million.
It is difficult to accurately speculate, however, due to his extensive experience in the Cryptocurrency industry and involvement in multiple projects, which could result in a much higher net worth. Due to his Bitcoin wallet, his net worth has been estimated at $135 million as a minimum.
A Bitcoin ATM located in Serbia, where Do Kwon is believed to be hiding from the South Korean government, has withdrawn 10 BTC from the wallet, indicating that the wallet is in Do Kwon's possession. Kwon could hide from Korean authorities in Serbia since it currently does not have an extradition treaty with Seoul.
Do Kwon, where is he now?
Kwon, 31, was arrested in Montenegro on March 23, 2023. He was arrested after using forged Costa Rican travel documents to board a Dubai flight. Since South Korean authorities issued an arrest warrant for Kwon and five others on financial charges, Interpol issued a "red notice" for his arrest, Kwon's location had been uncertain.
A South Korean prosecutor accused him of violating the country's financial laws, while the US Securities and Exchange Commission accused Do Kwon of orchestrating a multibillion-dollar crypto asset securities fraud.
Conclusion
Do Kwon, co-founder of Terra, suffered a significant loss of net worth following the collapse of the platform in 2022. As of 2023, his estimated net worth stands at $135 million, thanks to his holdings in the Luna Foundation Guard wallet.
As a result of using forged travel documents, Kwon was arrested in Montenegro in March 2023, facing legal repercussions in multiple jurisdictions. Kwon, who has extensive experience in the crypto industry, serves as a cautionary tale about the unpredictable nature of cryptocurrencies and the potential consequences.