Established in 2013, Coinmama is a financial service business on a mission to simplify the crypto space and make it accessible to everyone. With its user-friendly approach and reliable customer service, Coinmama has garnered a global presence, serving over 3 million customers in 190 countries.
At Coinmama, buying crypto is a breeze. You can instantly purchase cryptocurrencies, and the coins are sent directly to your wallet. Even if you bought crypto on a different exchange, selling it on Coinmama is hassle-free, with funds seamlessly transferred to your bank account. The best part? Coinmama prioritizes safety by never holding customer funds or storing payment information. This means you have complete control over your digital and fiat funds.
So, let's explore the features and benefits of Coinmama, where simplicity, security, and convenience come together to create an exceptional cryptocurrency buying experience. Get ready to embark on a journey where the world of digital currencies becomes accessible to all, in a language you can understand and with customer service you can rely on.
Overall Thoughts on Coinmama
When it comes to buying and selling cryptocurrency, Coinmama may not offer the widest range of options, but they have certainly nailed their objective of creating a fast and simple online marketplace. With a selection of only 15 cryptocurrencies, Coinmama keeps things focused and streamlined, making it an ideal platform for beginners entering the world of digital currencies.
What sets Coinmama apart is its speed. Unlike other exchanges that require multiple steps like depositing fiat currency, buying crypto, and then transferring funds to an external wallet, Coinmama takes care of everything in one go. Payments are processed instantly, and your purchased crypto is sent directly to your wallet. Selling your crypto is just as straightforward, with funds going straight from your external wallet to your bank account.
One of the major advantages of using Coinmama is its non-custodial nature. This means that Coinmama never holds your crypto assets or fiat currency. Your funds remain securely in your possession, even if Coinmama were to experience a security breach.
Coinmama Pros
User-friendly interface, ideal for beginners
Instant buying and selling of cryptocurrencies
15 popular cryptocurrencies supported
Non-custodial
Accepts Credit and Debit cards
Loyalty program to save on fees
Customer Support via Live Chat and email
High spending limits: up to USD 30,000 per transaction
Coinmama Cons
High fees for credit/debit card purchases
No trading
Services Offered on Exchange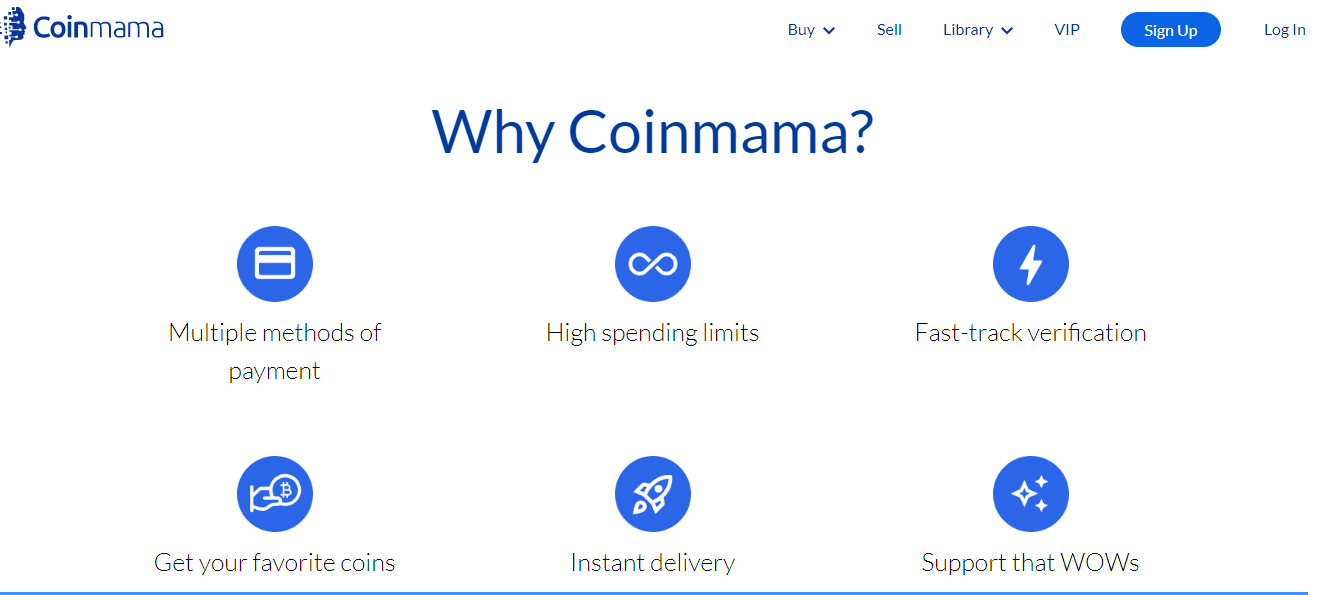 Coinmama Crypto Exchange Assets
When it comes to buying and selling cryptocurrencies, Coinmama has established itself as a prominent player in the market. While it may not offer the extensive range of assets found on other exchanges, it still provides a solid lineup of high-volume traded coins.
You'll find well-known cryptocurrencies like Bitcoin (BTC), Ethereum (ETH), Litecoin (LTC), Bitcoin Cash (BCH), Qtum (QTUM), Ethereum Classic (ETC), Tezos (XTZ), and Eos (EOS) available for trading.
However, it's important to note that Coinmama's asset selection is not as extensive as some other exchanges out there. While they do support the major cryptocurrencies, including BTC, ETH, and LTC, the absence of smaller projects may be seen as a drawback for those seeking a wider variety of options.
Additionally, it's worth mentioning that Coinmama operates as a direct purchasing platform, meaning you can only engage in spot trading. This means that there are no additional trading pairs available on the exchange.
Coinmama Loyalty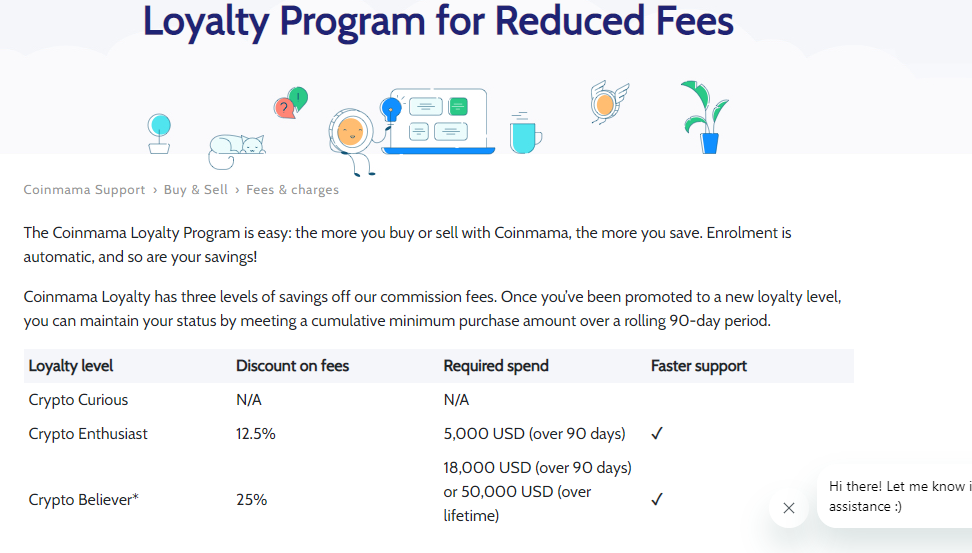 Embracing and appreciating our customers' loyalty is a priority for Coinmama. That's why designed a loyalty program that offers you exclusive benefits based on your purchase amounts. And the best part? Enrolment is free and automatic, so you can start reaping the rewards right away.
Our loyalty program features three exciting levels, each unlocking greater advantages as you progress. Let's dive into the levels and the perks they bring:
Crypto Curious: Consider this your initiation into the world of rewards. As a Crypto Curious member, you'll enjoy the convenience of seamless transactions while buying and selling, with zero fees. It's the perfect starting point to explore the possibilities of cryptocurrencies.
Crypto Enthusiast: Ready to take your crypto journey to the next level? When your cumulative purchase amount reaches USD 5,000 over a rolling 90-day period, you'll step into the realm of Crypto Enthusiast. As a Crypto Enthusiast member, you'll unlock reduced fees of 12.5% for buying and selling, making your transactions even more cost-effective.
Crypto Believer: Congratulations, you're a true Crypto Believer! To reach this prestigious level, simply achieve a cumulative purchase amount of USD 18,000 over a rolling 90-day period or a lifetime purchase amount exceeding USD 50,000.
Our loyalty program not only saves you money but also simplifies the entire process. As you move up the loyalty ladder, your savings are applied automatically. No need to worry about codes or vouchers—just focus on your purchases while we take care of the rest.
Designed For Beginners
If you're new to the exciting world of cryptocurrencies, Coinmama is the perfect platform to kick-start your journey. With its user-friendly interface and simplicity, even complete beginners can navigate the cryptocurrency industry with ease.
On Coinmama, there are no complicated charts or confusing markets to decipher. Instead, you're greeted with a straightforward interface that allows you to choose from three preset amounts ($150, $500, or $1000) or input your desired amount. No need to stress over understanding complex trading concepts before diving in.
Non-Custodial
When it comes to buying cryptocurrency, security is of paramount importance. That's where non-custodial cryptocurrency brokers like Coinmama step in. These platforms provide a haven for your digital assets by adopting a unique approach. In our Coinmama review, we discovered the advantages of this non-custodial service that sets it apart from traditional exchanges.
To begin, Coinmama doesn't store customer funds or hold digital assets, making it one of the safest places to buy crypto. During our mock purchase, we noticed an interesting feature—users are required to provide a crypto wallet address before initiating a purchase.
Moreover, Coinmama offers the flexibility to send purchases directly to a preferred hardware wallet, catering to the security-conscious crypto enthusiast. This feature enhances the overall safety of your cryptocurrency holdings, as you have full control over your private keys and can safeguard your assets.
Coinmama Mobile App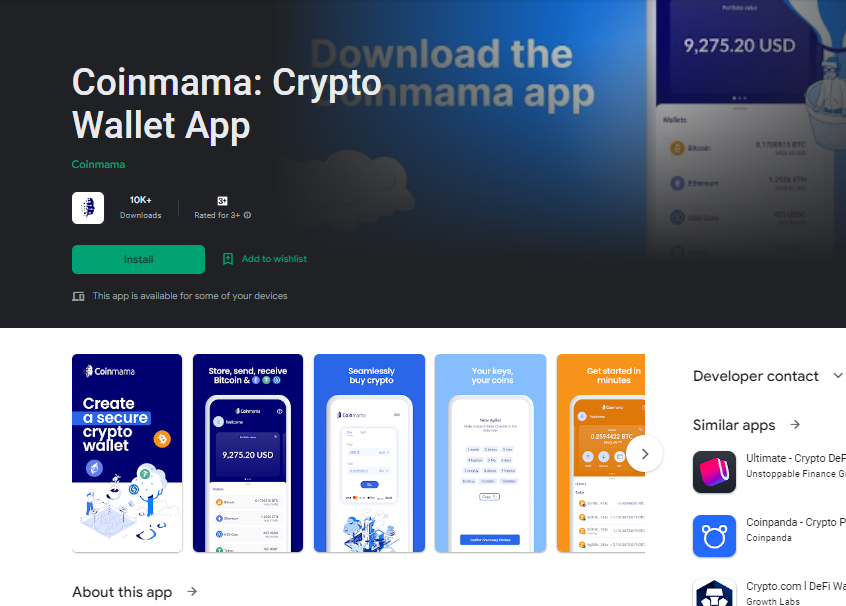 While Coinmama's trading platform is primarily accessible to desktop users, the company has leaped into the mobile realm with its newly released non-custodial wallet. Available for both iOS and Android devices, this app brings a touch of convenience to crypto enthusiasts on the go.
While it may not offer the full trading experience, the Coinmama app allows users to keep a close eye on crypto market prices. However, its functionality is limited to storing assets rather than purchasing them. So, if you're looking for a seamless buying experience, you might need to turn to other platforms for now.
What the app lacks in versatility, it makes up for with a slick interface and user-friendly design. Navigating through the app feels like a breeze, making it accessible even for newcomers to the world of crypto.
Coinmama Signup and KYC
So, you've decided to dive into the exciting world of cryptocurrencies. Registering and verifying your account is the first step towards becoming a part of this digital revolution.
Step 1:Sign Up and Create Your Account: The Adventure Begins
To begin your crypto journey, visit Coinmama's website and click on the "Sign Up" button.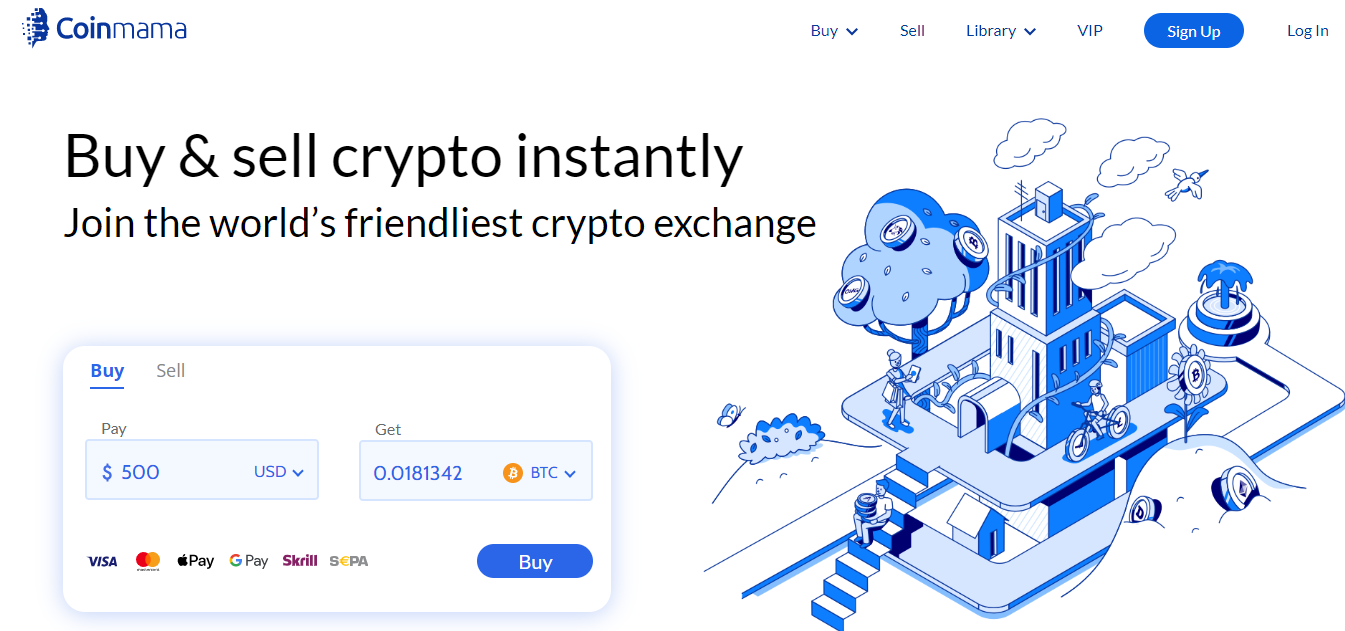 Fill in your email, choose a secure password, and provide the necessary details below. Then click on the glorious "Create Account" button.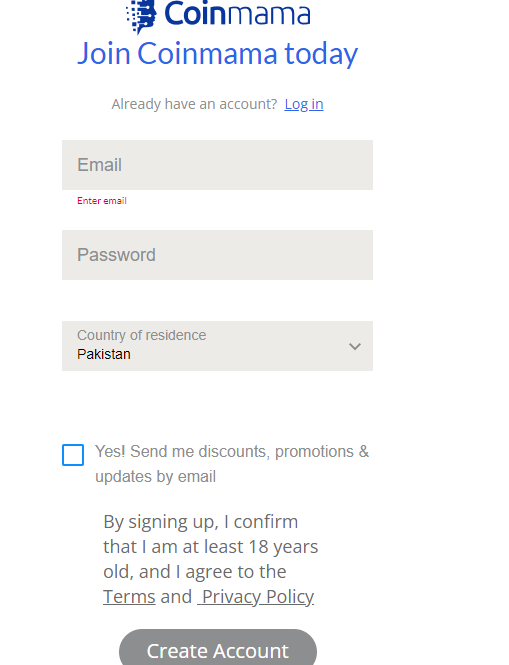 Step 2: Email Verification: A Key to Unlock Your Crypto Kingdom
Once you've signed up, Coinmama will send an email to the address you provided.
Keep an eye on your inbox and click on the email to verify your account.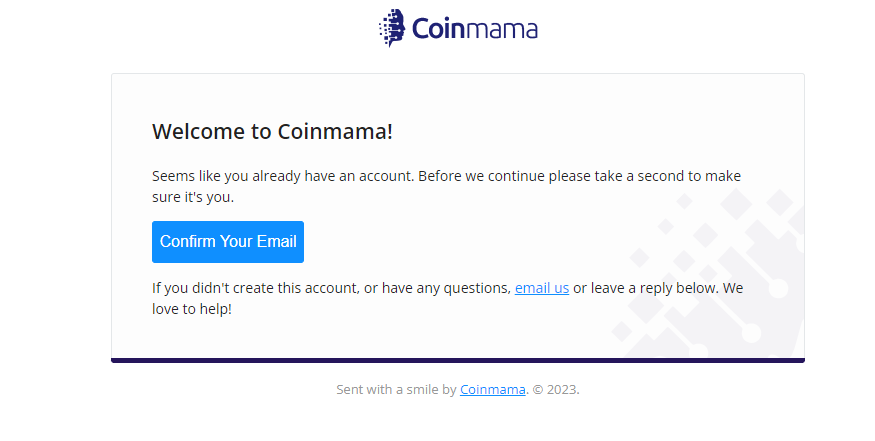 Step 3: Identity Verification: Ascending the Verification Levels
Before you can start purchasing those coveted coins, your identity needs to be verified. Coinmama has three levels of verification, each unlocking greater opportunities.
Level 1 allows you to buy up to $15,000 of cryptocurrencies, while level 2 expands your limit to $50,000. Finally, level 3 grants you the power to purchase up to a whopping $1 million worth of digital assets.
Step 4: Level 1 Verification: The First Step on Your Crypto Journey
To reach level 1 verification, Coinmama will require some basic information.
Provide your full name, phone number, date of birth, and address. They want to make sure you're a real person, after all.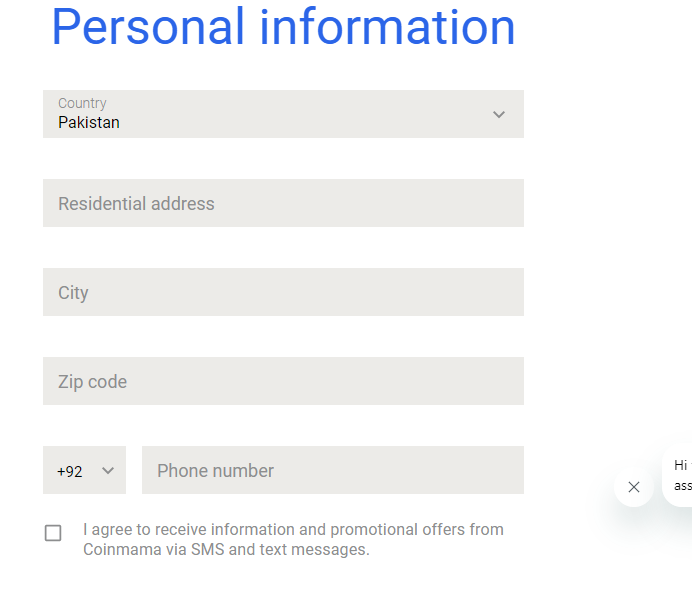 Additionally, you'll need to fill in your official ID number and expiration date. It won't be long before you're ready to embark on your crypto adventure!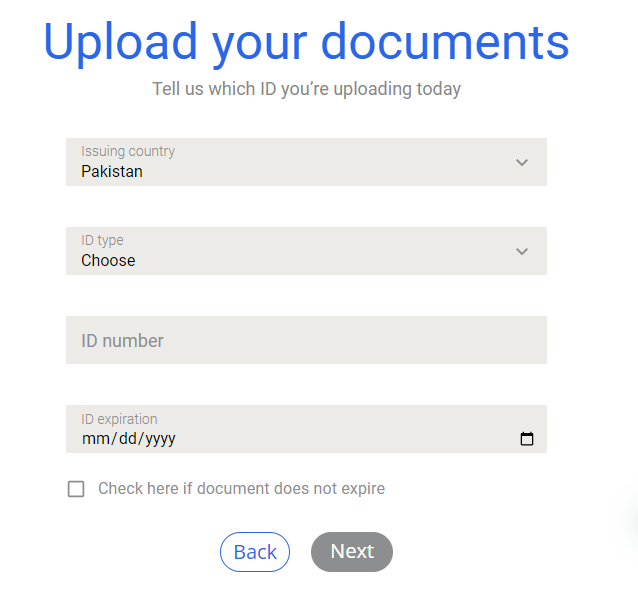 Step 5: Verification Wait Time:
The time it takes to get verified can vary, ranging from a few hours to a few weeks. But don't fret! Soon enough, you'll be soaring through the crypto skies, armed with the knowledge that you've met all the requirements.
Step 6: KYC and AML in the Crypto Realm
It's worth noting that Coinmama's policies have evolved to comply with stricter Know Your Customer (KYC) and Anti Money Laundering (AML) regulations.
Coinmama Exchange Fees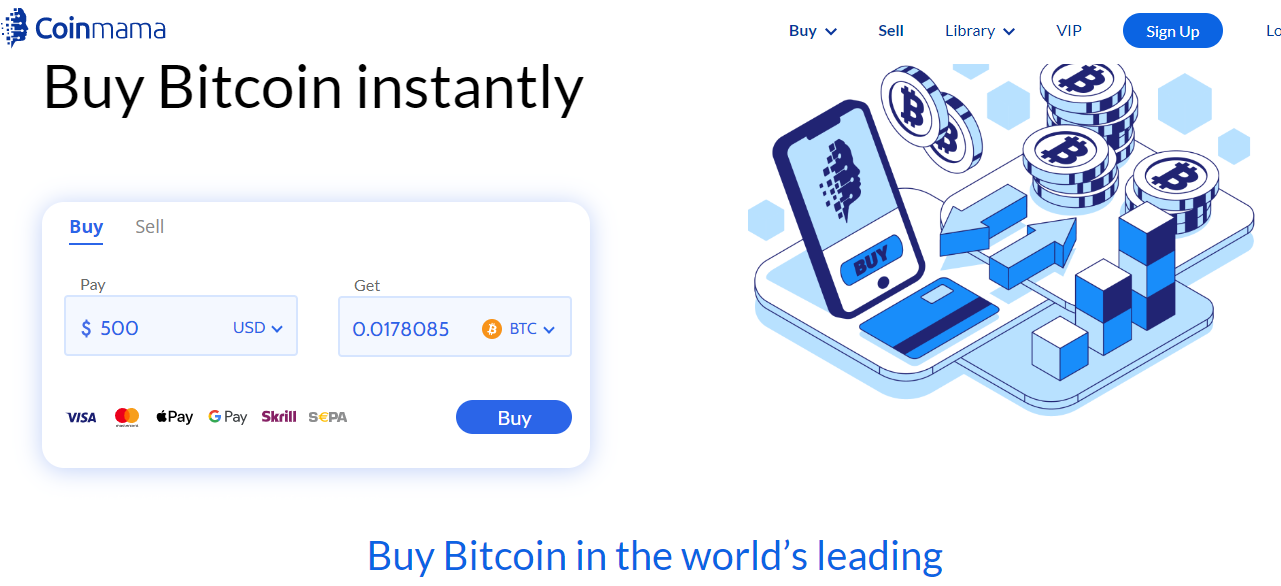 Spot Trading Fees
Coinmama's spot market trading fees are based on a maker-taker model. There is a separate fee for instant purchases.
| Type | Fee |
| --- | --- |
| Maker | 0.99% to 3.90% |
| Taker | 0.99% to 3.90% |
Futures Trading Fees
Margin trading and futures trading are not available on Coinmama.
Withdrawal Fees (Crypto)
| Transaction Type | Fee (%) | Additional Fees (%) |
| --- | --- | --- |
| Crypto Purchase (Minimum Fee) | 0.90% | Loyalty Level-dependent |
| Crypto Purchase (Maximum Fee) | 3.90% | Loyalty Level-dependent |
Coinmama Security
Unlike traditional cryptocurrency exchanges, Coinmama functions more like an instant crypto swap service, minimizing the storage of funds directly on the platform. This design choice significantly reduces the risk of a digital attack. Although Coinmama doesn't disclose its exact security measures, it offers two-factor authentication and operates as a non-custodial platform, ensuring added layers of protection for users.
To avoid a recurrence of the 2019 hack, Coinmama has made a commitment not to store customers' credit card details. While some personal information is retained for the ID verification process, the exchange takes steps to safeguard this data and prioritize user privacy.
Coinmama Customer Support
At Coinmama, they understand that sometimes you may encounter issues or have questions that need answers. That's why they have a comprehensive Help Center available. You can easily search through various help topics to find solutions to common queries. It's a great starting point to quickly address any concerns you may have.
Sometimes, searching through help topics may not provide the specific answer you need. That's where Coinmama's live chat function comes in. When you click on the chat button, you'll initially interact with a bot designed to guide you to the right information. But if the bot's assistance is insufficient, you can request to chat with a live agent.
In cases where live chat agents are not online, Coinmama offers the option to leave an email. While it may take a little longer for a response, rest assured that once they receive your email, they will address your concerns as soon as possible. This shows their commitment to providing support even outside of live chat hours.
Conclusion
To wrap up this review on Coinmama, it is clear that the platform caters well to newcomers and beginners who are eager to dip their toes into the world of cryptocurrency. With its user-friendly interface, global accessibility, responsive customer service, and various payment options, Coinmama makes it simple for investors to purchase crypto using fiat currency.
However, it's important to acknowledge the limitations of Coinmama. The lack of advanced features and the presence of high fees restrict the platform's usability for more experienced traders. If you're looking to perform in-depth analysis or utilize advanced trading tools, it would be wise to explore dedicated trading platforms that offer a broader range of functionalities.
FAQ
Is Coinmama safe to use?
Coinmama is a legitimate exchange and is considered safe to use.
Does Coinmama require ID?
Yes, Coinmama is a regulated exchange that adheres to Know Your Customer (KYC) requirements.
Does Coinmama have a wallet?
Yes, Coinmama provides a proprietary wallet for storing cryptocurrencies. The wallet is available as a standalone mobile application.