Where to Buy Crypto With Commerzbank
Commerzbank is one of the largest and most reputable banks in Germany and Europe. It offers a range of banking services, including online banking, SEPA transfers, and Giropay payments. If you are a Commerzbank customer, you can use these methods to buy crypto on some of the best crypto platforms in the market. In this guide, we will show you how to buy crypto with Commerzbank on two popular exchanges: Bitget and Bitvavo.
Bitget via SEPA Transfer
Bitget is a crypto trading platform that supports Bitcoin, Ethereum, and over 500 altcoins. It also offers staking rewards, margin trading, and copy trading features.

For users in Europe, SEPA transfers (Single Euro Payments Area) offer an economical and practical method of processing payments from a commerzbank account. SEPA transfers allow investors and traders in any European nation to easily purchase Bitcoin and other cryptocurrencies from any exchange of their choosing.
To buy crypto on Bitget via SEPA transfer using Commerzbanks, you need to follow these steps:
Step 1: Create and Verify your Bitget Account
Register an account on Bitget by providing your email or mobile number and creating a password. Verify your identity by uploading a photo of your ID card, passport, or driver's license. You also need to complete a facial verification process.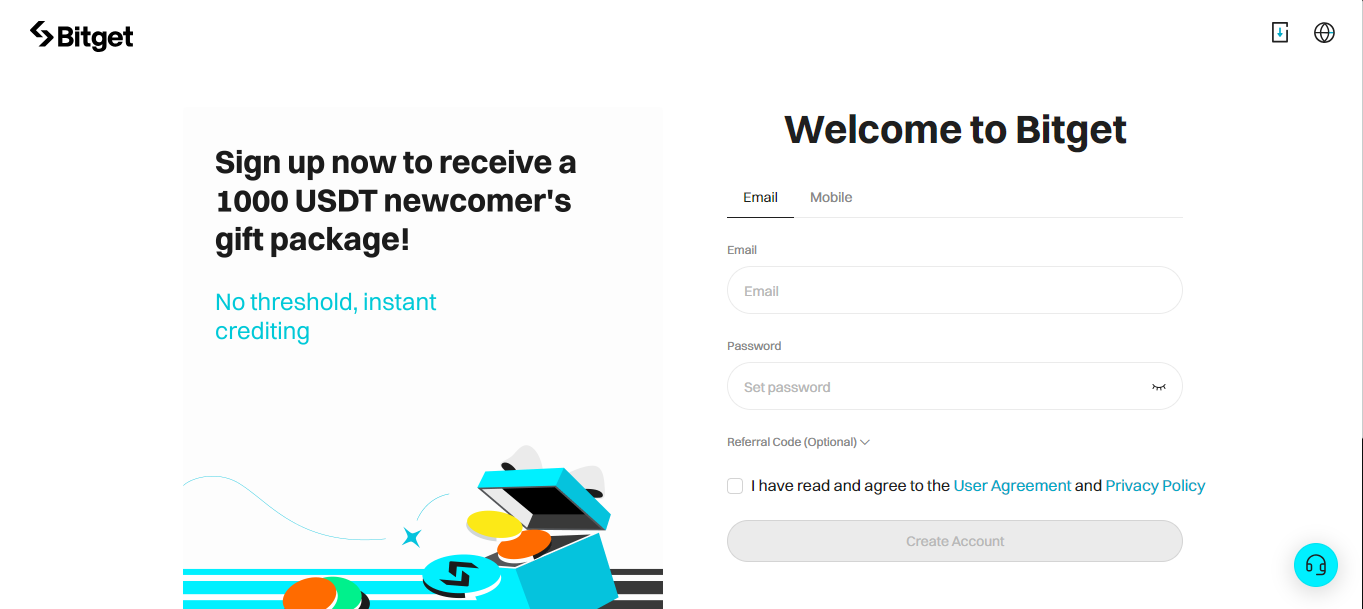 Step 2: Go to the "Buy Crypto" Section
Login to your Bitget account and click "Buy Crypto" at the top left corner of the page and click on Bank Deposit and select "EUR".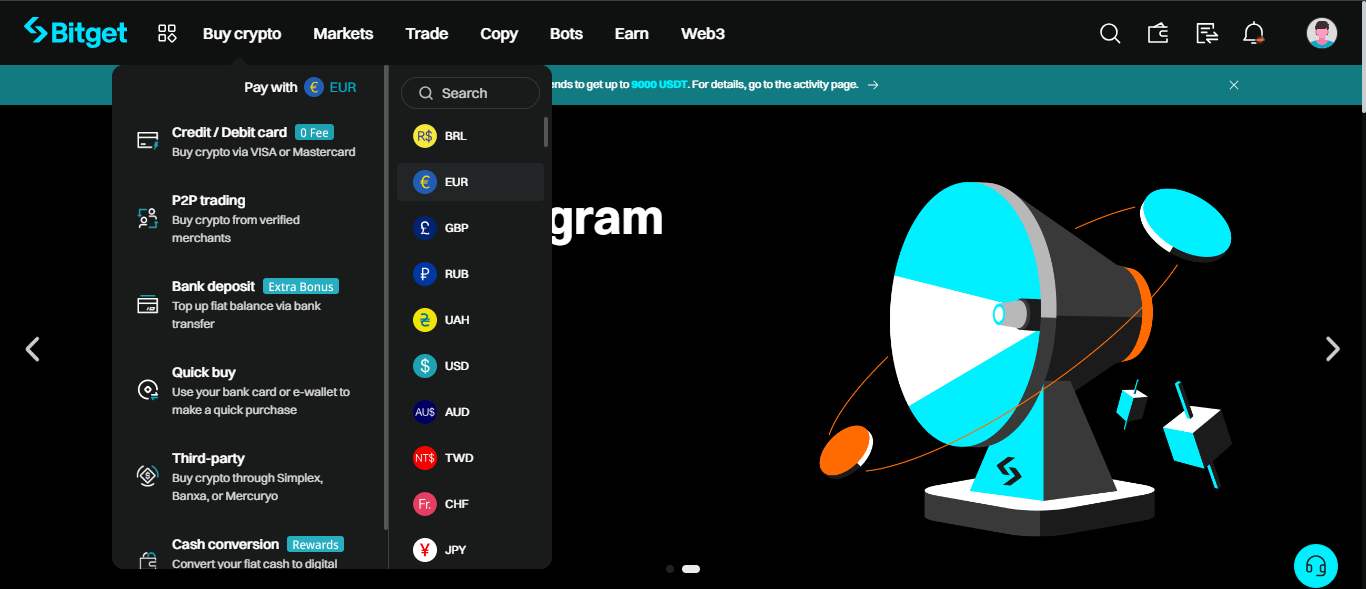 Step 3: Select "SEPA Transfer" as your Payment Method
Choose "EUR" as the currency, "SEPA" as the payment method, and click "Next."1 You will see the bank details of Bitget's partner, Banxa. Copy the IBAN, BIC, and reference number.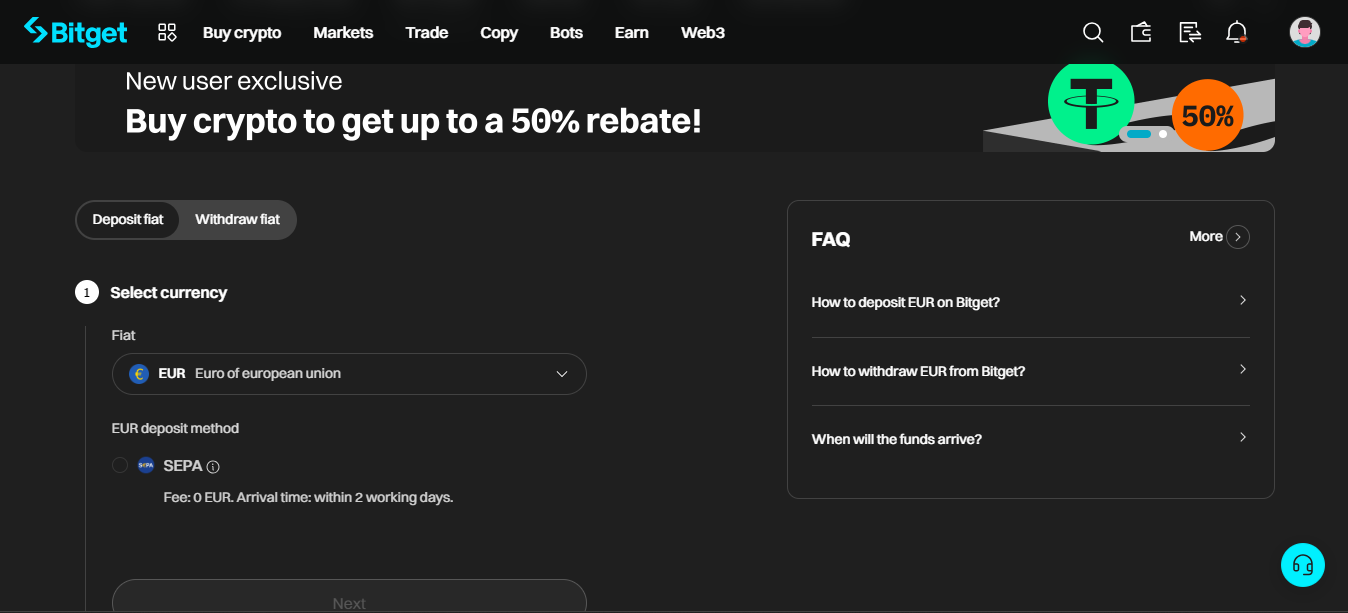 Step 4: Buy Crypto with SEPA Transfer
Log in to your Commerzbank online banking account and initiate a SEPA transfer to the Epay account. Enter the amount you want to deposit, the IBAN, BIC, and reference number of Epay.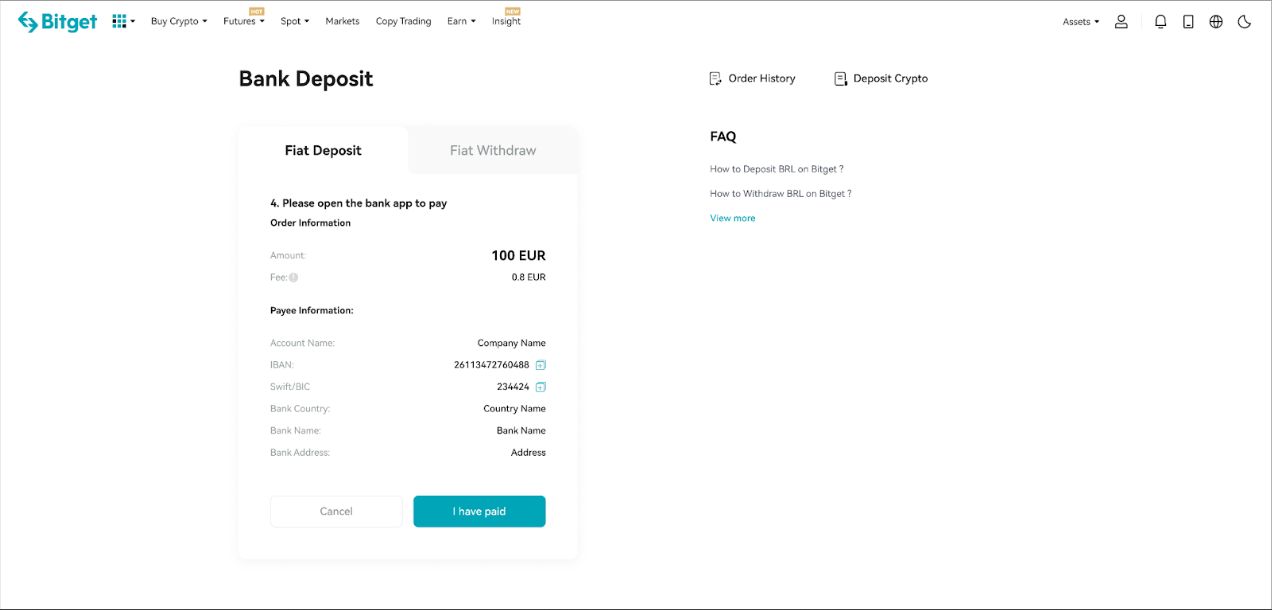 Step 5: Payment Confirmation
Confirm the transaction and wait for the confirmation email from Bitget.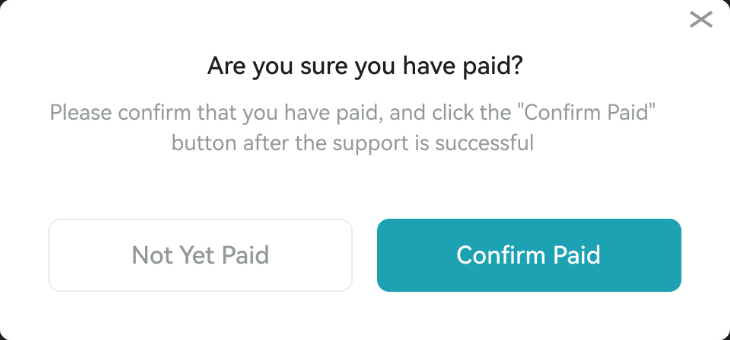 Once your deposit is credited to your Bitget account, you can go to the "Buy Crypto" tab and choose the crypto you want to buy. You can also use the "Spot" or "Futures" tabs to trade crypto with other users.
Bitvavo Via Giropay
Bitvavo is without a doubt the greatest cryptocurrency exchange to use Giropay to purchase Bitcoin, Ethereum, USDT, or other digital assets. The Dutch cryptocurrency exchange is renowned for its dependability and commitment to user security. Users of Giropay will be happy to learn that the Bitvavo platform has a direct integration with Giropay.
To buy crypto on Bitvavo Via Giropay using Commerzbanks, you need to follow these steps:
Step 1: Register and Verify your Bitvavo account.
Verifying your Bitvavo account won't take longer than a few minutes. Following a successful verification process, select "Deposit" from your home dashboard.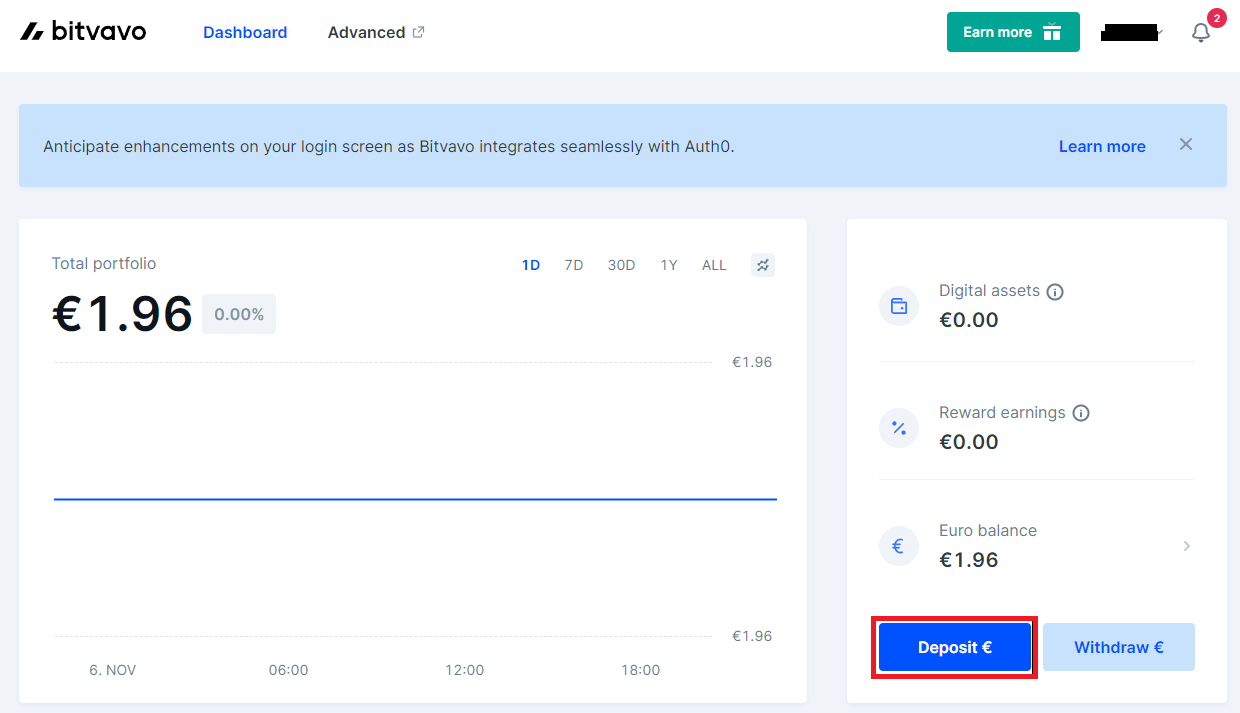 Step 2: Choose Giropay as your payment method.
Click "Confirm and deposit" after deciding how much you wish to deposit.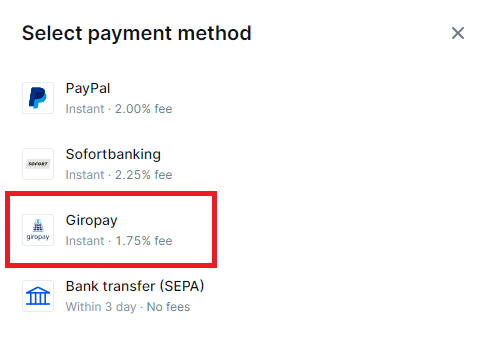 Step 3: Buy Crypto with Giropay
You must choose your bank on the Giropay interface after Bitvavo reroutes you there. Do well to select the right branch and bank.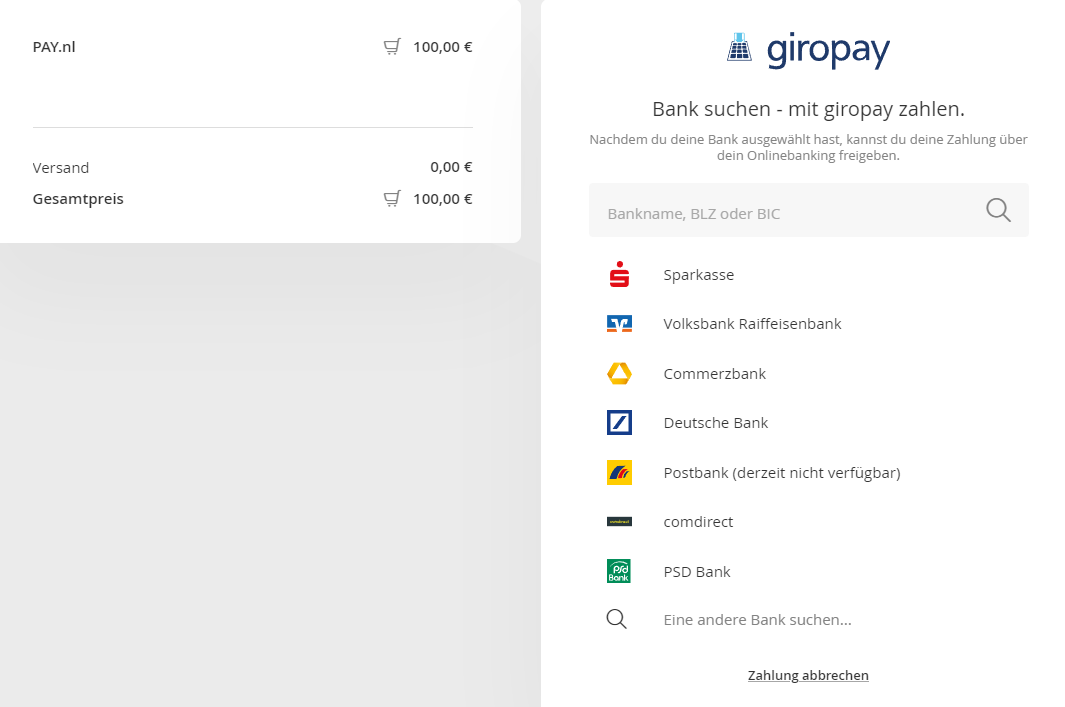 Moving on, enter your Commerzbank account information, including your IBAN. Once the payment has been completed, complete the process by verifying the transaction using your banking app, and return to Bitvavo.
The specified sum of money will be deducted from your Commerzbank account and a deposit in euros will reflect on your Bitvavo dashboard. Use your Euro balance to purchase the cryptocurrency of your choice on the Bitvavo trading market.
Summary
Buying crypto with Commerzbank is easy and convenient, as you can use your existing bank account and online banking services. You can choose from two reliable and reputable crypto platforms: Bitget and Bitvavo, which offer a variety of crypto products and features. Whether you want to buy crypto with SEPA transfer or Giropay, you can do it with Commerzbank in a few simple steps.