Launched in 2018 and based in the Cayman Islands, Bitmart quickly became one of the largest cryptocurrency exchanges in the world. Being designed and developed by crypto specialists knowing exactly what their customers need, Bitmarts trading platform is very user-friendly but at the same time offers the most advanced features.
Aside from the main office on the Cayman Islands, Bitmart also has offices in the United States, South Korea, and China intending to expand to every market and become the leading crypto exchange worldwide. With an MSB license, Bitmart also offers services to citizens from the US.
Focused on the quality of their product, the team behind Bitmart built a modern, even futuristic, fast, and secure crypto exchange offering traders from all around the world a home. With a simple spot market for buying and selling cryptos and a dedicated derivatives market, while also offering low fees, Bitmart allows beginners but professional traders to use their services.
With over 5 million users and a daily trading volume of over $8 billion, it is safe to say that Bitmart is a top-tier exchange with loyal customers trusting in the platform's products. Aside from just trading, Bitmart offers earning and staking services as well as copy trading to secure passive income on the side.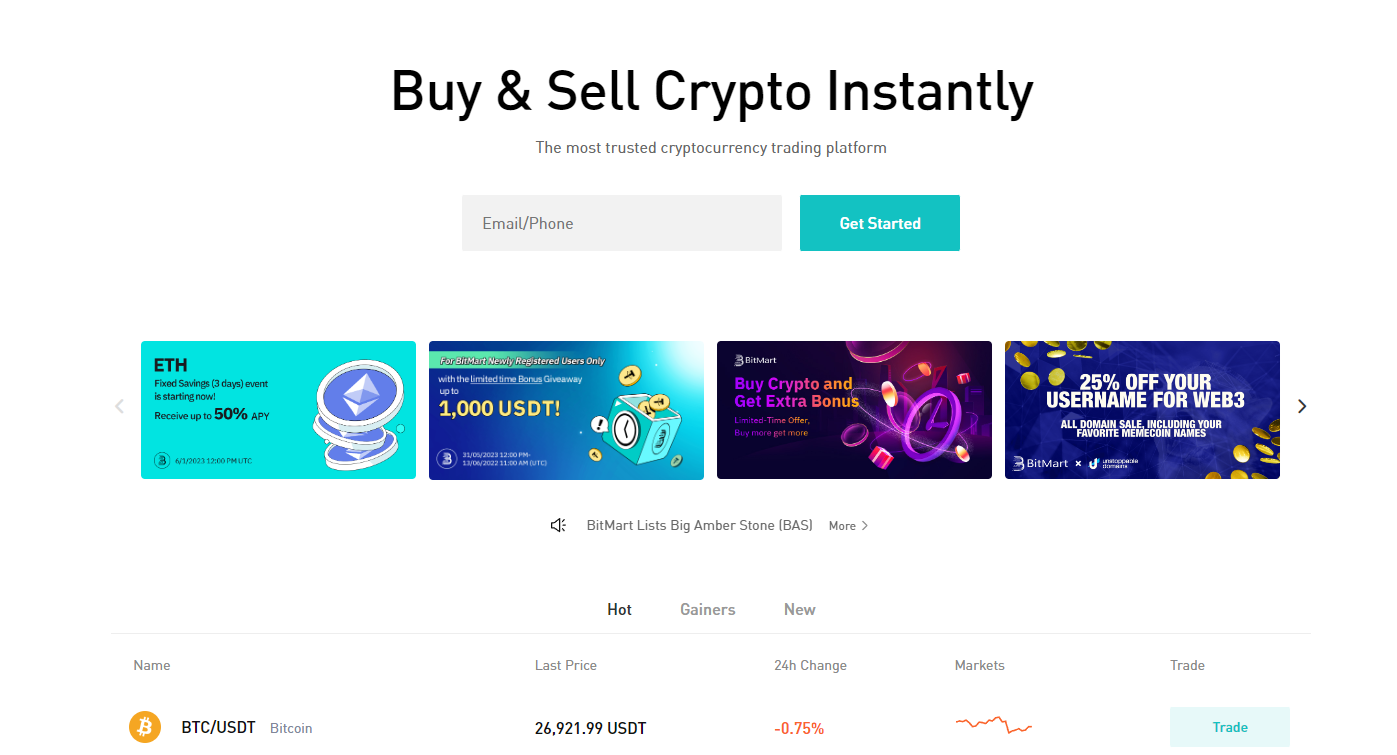 In this Bitmart review, we will dive deep into everything you need to know, from fees, supported coins, and trading features to security, customer support, and more!
Overall thoughts on Bitmart
When factoring in how big the cryptocurrency space is and how many new exchanges are launched every day, it is super hard to compete for the top ranks. Bitmart did exactly that
Bitmart offers a simple way to buy and sell cryptocurrencies which is amazing, especially for beginners and new traders trying to make it in the crypto market while advanced traders will also find everything they are looking for.
With a well-designed, welcoming and stable user interface, Bitmart makes trading over 1000 different trading pairs easy.
You can get started with trading on Bitmart in just a few minutes with their FIAT crypto purchase feature via credit cards.
Key Features of Bitmart
Trading Platform With Low Fees
Bitmart has a dedicated spot market as well as a dedicated perpetual futures market for serious traders, offering up to 100x leverage to accelerate your gains. With 0.25% maker and taker fees on the spot market and 0.02% maker and 0.06% taker fees on the futures market, Bitmart offers a simple, yet fair fee structure for crypto traders.
Aside from offering high leverage and fair fees, the platform is well-designed and easy to navigate while also being extremely smooth without any notable network issues or other lags and bugs.
Crypto Direct Purchases
If you don't have any cryptos yet, Bitmart offers a simple and effective way of buying cryptocurrencies with just a few clicks. Bitmart supports crypto payments via credit cards (Visa and Master), google pay, apple pay, and bank transfers. The payments are handled through popular and reputable third-party payment processors including Moonpay, BANXA, and Simplex.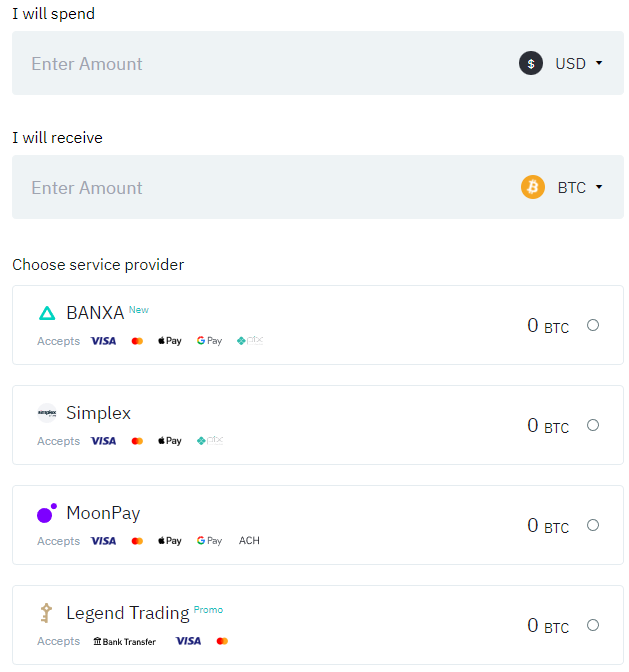 Bitmart supports over 40 different FIAT currencies that you can use for purchasing cryptos on the platform, including USD, EUR, GBP, AUD, and more.
Customer Satisfaction First
When using a crypto exchange, having ease of mind is one of the most important things. The last thing you want to experience is losing your funds due to security issues. Bitmart did get hacked in 2021, however, they refunded every single customer. Since then, Bitmart has taken drastic measures to level up its security and is now considered to be one of the most secure platforms. Furthermore, refunding every customer just proves that Bitmart truly cares for its customers.
Now, 99% of customer funds are kept in cold storage which means that hackers will not be able to access the cryptos
Large Range Of Assets
Bitmart supports over 1000 trading pairs on the platform on the spot and futures market, making it easy to find exactly what you are looking for. This makes Bitmart a top choice, especially for very versatile crypto traders that don't just focus on one single asset but want to experience and explore the whole crypto market. On the spot market, you get to enjoy 892 trading pairs, and on the futures market 120 trading pairs, making Bitmart the number 7 exchange when sorting by supported assets.

Bitmart Fees
Spot Trading Fees
On the spot market, Bitmart does not differentiate between makers and takers at Level 1. The starting fee is 0.1% for both, which is the industry standard and a very fair deal. But there is one more thing: If you are holding the native token of Bitmart (BMX), you receive a 25% fee deduction leaving you with 0.075% trading fees on the spot market. That puts Bitmart on the list of the most affordable spot market of all crypto exchanges. Only a few exchanges, such as Binance and MEXC can compete with this.
And of course, you can reduce your trading fees based on your trading volume to as low as 0.0225% maker and 0.03% taker at Level 9.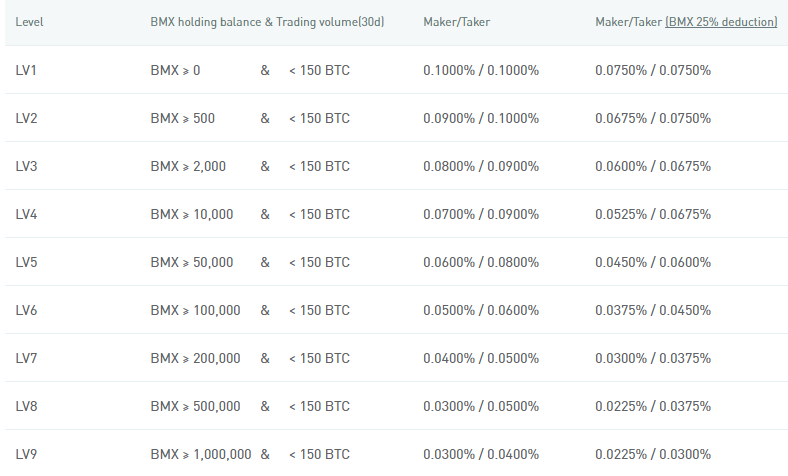 If you are a professional trader, you can apply for the "Pro" levels. This is where things really get interesting as you can unlock negative fees, meaning you get paid for executed limit orders. At PRO6 which requires a 30-day trading volume of over 40,000 BTC, your fees will be at -0.01% maker and 0.015% taker. So every time a limit order of yours is executed, you are paid 0.01% on your trading volume.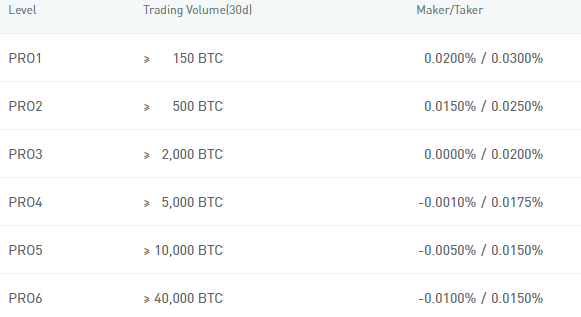 Futures Trading Fees
On the Bitmart derivatives market, you get to enjoy low trading fees of 0.02% maker and 0.06% taker. This is a great rate and beats most of the competition which is no surprise as Bitmart wants to be seen as one of the best choices for dedicated crypto traders.
However, Bitmart does not offer any fee discounts based on your trading volume.

Deposit Fees
For crypto deposits, Bitmart does not charge any fees. That means you can send cryptos to Bitmart without having to pay a single penny.
In terms of crypto purchases with FIAT, this depends on your currency and payment method. The average FIAT crypto purchase fee is 1% for credit cards and $1 for bank transfers. We highly recommend you check the fees yourself before making any purchase as it is different for each currency and payment method.
Withdrawal Fees
Bitmart does not offer FIAT withdrawals. In terms of crypto withdrawals, Bitget charges the same fees as other exchanges which is a network fee. This varies depending on the cryptocurrency you want to send and the network that you choose. One of the cheaper cryptos to send is USDT via the Tron Network (TRC20) which costs $1. Another great option is the Binance Smart Chain (BEP20) which costs $0.5-1.
Yet again, make sure to manually check it as some cryptos are more expensive than others.
Trading Features of Bitmart
Spot Trading
Bitmart offers spot trading for almost 900 different trading pairs. You can trade digital assets on Bitmarts spot market against USDT, BTC, ETH, and a few selected altcoins. If you wish to trade with margin on the spot market, you can do so with up to 5x margin on major cryptos (BTC and ETH). The spot trading interface on Bitmart is easy to navigate and not loaded with unnecessary information, making it great for beginners.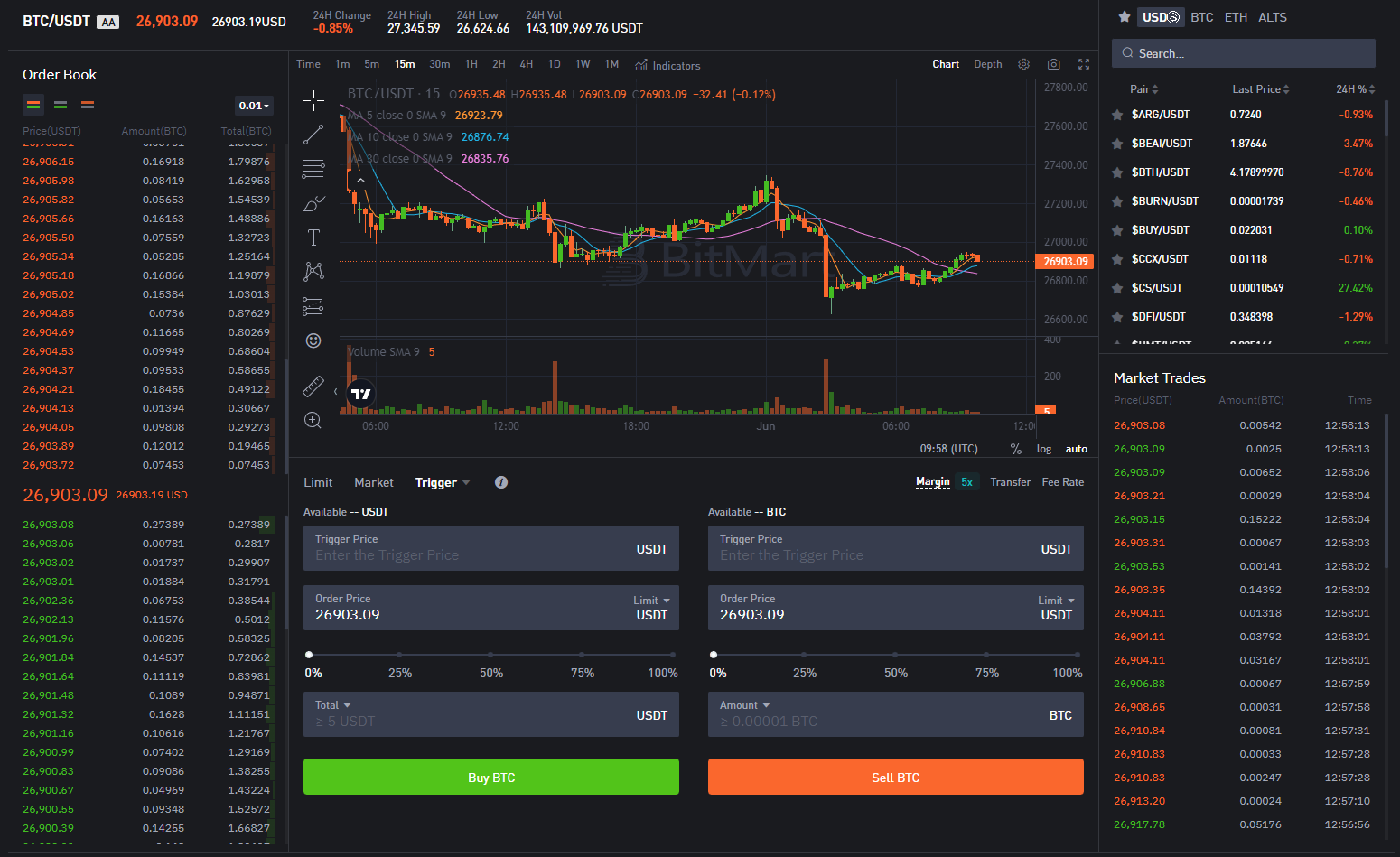 With low fees of 0.1% for makers and takers, Bitmart is a great choice for spot trading.
In terms of order types on the spot market, you can use Limit, Market, and Trigger orders. That is one of the few downsides on Bitmarts spot market as more advanced features such as trailing stop losses are not supported yet.
Futures Trading
On the futures market of Bitmart, you will have a flawless experience. The Bitmart team did an amazing job designing a perfectly functioning trading platform. This is crucial, especially for leverage day traders that rely on fast execution times and no network issues. Bitmart offers exactly that. We did not encounter any issues when heavily testing the platform. Even in high volatility phases, the Bitmarts platform remained stable as if nothing happened.
Bitmart supports leverage of up to 100x on major cryptocurrencies such as BTC and ETH. You can also select between cross and isolated margin mode (we recommend isolated margin for beginners). If you are an advanced trader, you can even hedge your position, meaning you can long and short simultaneously.
The order types on the derivatives market are everything you require. You can choose between Limit, market, and trigger orders. You can also add a trailing stop loss. Furthermore, you can change the "Time in Force" settings. GTC (Good till cancel), FOK (Fill or kill), and IOC (Immediately or cancel) are supported.

If you are an active crypto day trader, you might also care about the live order book updating every millisecond. When observing the Bitmart order book, you will also notice that the trading platform has excellent liquidity for traders while also offering a low spread of $0.1 on Bitcoin.
Lastly, Bitmart supports integrated real-time charts (powered by Tradingview) where you can do your analysis with all the required tools. You can even add indicators to your chart.
Copy Trading
For busy people or new traders, the copy trading feature is an amazing option to start playing around with one of the many ways to earn passive income in the crypto space. Bitmart launched a dedicated copy trading feature where you can follow advanced traders and automatically copy their trades. As of 2023, the feature is still in the open Beta, meaning everybody can use copy trading but it is still in the early phases and will be improved every day.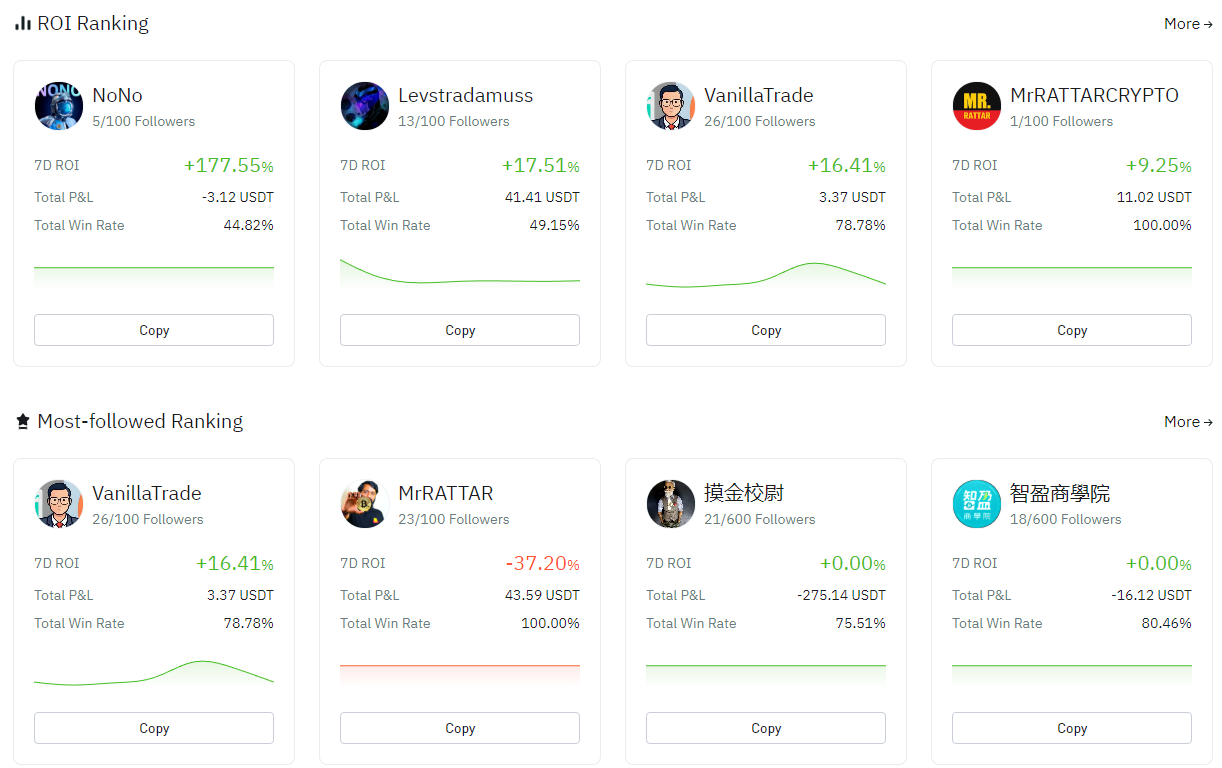 You can analyze the past performance of the available traders and then follow the ones with a great performance. We recommend sticking with low-risk, medium-reward traders as the last thing you want to experience is a copy trader blowing up your account. Look for traders that have an average return of 3-5% per month. While this might not sound like a lot, this is an amazing performance ensuring slow but steady growth while having as little drawdown as possible. And then we will let the compound effect do its magic.
Bitmart Earn Products (staking, saving, etc.)
If you are looking to make more passive income on the side, Bitmart has some earning products available, including staking, savings, dual investments, and ETH 2.0 staking.
You can choose between flexible and fixed staking products. Fixed staking will lock up for your funds for 30-90 days to earn APY on your investment. The fixed staking offers usually pay more, but you just can not access the funds until the lockup period is done. Make sure to do proper research before joining any staking offers.
It is important to note, that users from the US are restricted from using this serivce due to regulations.


Bitmart Mobile App
As one of the largest crypto exchanges, Bitmart of course also has a dedicated mobile phone application that you can download on Android, iOs, and Windows devices. It is a very user-friendly app offering crypto traders to make transactions from anywhere in the world (as long as they have an internet connection). The interface is well-designed and works well without any lags or other issues. You can easily trade cryptos on the go with Bitmarts mobile crypto trading app.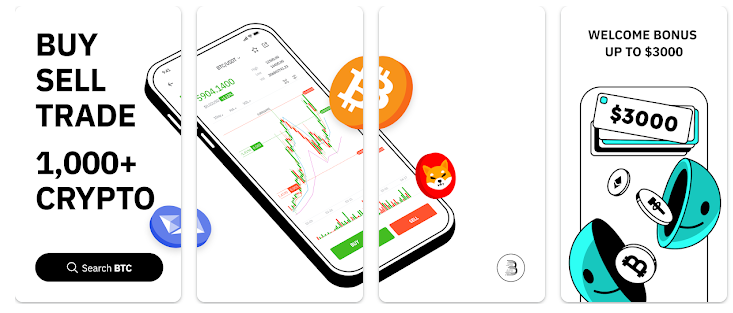 Bitmart Security
As mentioned earlier, Bitmart was hacked in late 2021 and customer funds were stolen. However, Bitmart has compensated every customer and since then made massive changes to its security measures. As of 2023, Bitmart keeps less than 1% of customer assets on hot wallets (wallets with access to the internet). Instead, Bitmart keeps 99% of customer funds in cold storage (wallets without internet access) making it impossible to steal any funds. Ever since 2021, Bitmart has not experienced any issues and we consider Bitmart to be as secure as any other major cryptocurrency exchange. Even Binance, the largest crypto exchange has been hacked. Though, they also refunded every customer.
For this reason, we never recommend storing any cryptos on centralized exchanges. Only keep on the exchange what you are currently trading with. And when you are done trading, just send your funds back to your personal wallet.
Remember: Not your keys, not your cryptos.
Bitmart Customer Support
Bitmart offers great customer support. You may use the FAQ section where thousands of frequently asked questions are covered. If you wish to have more individual support, you can contact the 24/7 Bitmart customer support in the live chat. When testing the live chat, the average response time was only 5 minutes which is great, making Bitmart one of the faster exchanges in terms of customer support. But what is even more important, the customer support was knowledgeable and could resolve any queries very quickly.
If you want to reach out to Bitmart via email, you can do so too. However, email support takes a lot longer than the live chat. The average response time from the Bitmart email support team is around 24h.
Bitmart BMX Token
Like most tier 1 crypto exchanges, Bitmart also has its native token called BMX. The Bitmart Token The BMX token runs on the Ethereum blockchain with ERC20 support. Holders of the BMX token receive exclusive perks on the Bitmart exchange. When holding a certain amount of BMX tokens, you are eligible to vote on the exchange. Furthermore, you can receive rewards from Bitmart. Lastly, you can reduce your trading fees by 25% when holding the BMX token which is a very big deal. This makes Bitmart one of the most affordable spot trading platforms.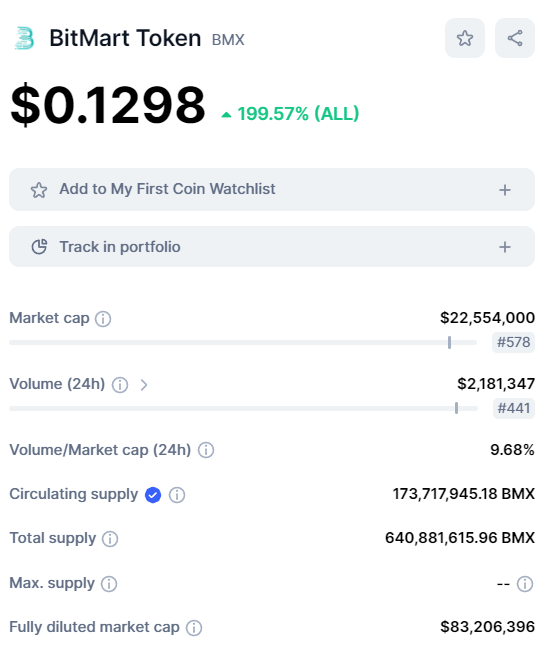 Pros and Cons of Bitmart
Below, you will find a list of all the pros and cons of Bitmart. You will notice that the pros outweigh the cons. This is no surprise, as Bitmart is one of the most popular cryptocurrency exchanges, striving to offer the best trading experience.
Pros of Bitmart
1000+ trading pairs
Very user friendly
Dedicated spot and futures market
Spot fee discount
Over 40 FIAT currencies supported
Great Customer Support
Passive income with staking and copy trading
Stores crypto in cold storage
Cons of Bitmart
No Futures Fee discounts
Was hacked in 2021
Limited spot order types
Conclusion
If you are looking for a reliable and honest cryptocurrency exchange, look no further. Bitmart is exactly what you are looking for. With low fees, an incredibly well-designed platform with ease of use in mind, and many trading pairs to choose from, it is safe to say that Bitmart is a top choice. Not just for beginners but also for advanced traders. On the futures market, experienced traders can trade with leverage while enjoying low fees and advanced features and order types. With high volume and high liquidity, you will not face any issues when trading on Bitmart.
The customer support experience is great, which is a key factor when choosing a crypto exchange. Bitmart makes sure that the customers' needs are fulfilled and taken care of.
If you would like to learn more about crypto exchanges, you can check out our guide for the best cryptocurrency exchanges for day traders.
Bitmart FAQ
Does Bitmart require KYC?
As Bitmart is a serious exchange, the platform requires KYC verification. Users must verify their identity to use their comprehensive service.
What are the Bitmart fees?
Bitmart charges 0.1% fees on the spot market for makers and takers. On the futures market, you can enjoy low fees of 0.02% maker and 0.06% taker.
Is Bitmart safe?
As of 2023, Bitmart seems to be a secure crypto exchange. While they were hacked in the past, every customer was refunded. Furthermore, Bitmart drastically changes its security measures and now stores most funds in cold wallets.
Is Bitmart available in the United States?
Yes, Bitmart operates in the US and also has an MSB license.
Where is Bitmart located?
Bitmarts main office is in the Cayman Islands. However, the platform also has offices in the US, China, and South Korea and now serves 180 countries and over 5 million users.